With the group stage in the books, we're on to knockout play at the 2020 World Juniors. All of the teams represented by LA Kings prospects have advanced to the single-elimination phase, though not all of the Kings prospects in the tournament themselves have done so. A look at the NHL record-tying nine Kings prospects that have been a part of this season's tournament –
On a side note, doesn't it feel strange that New Year's Eve didn't feature a USA – Canada World Juniors tilt? Felt weird to me.


Samuel Fagemo – Oh you know, just casually leading the tournament in goals (and shots on goal) through the first four games. Fagemo's six tallies are two clear of the next closest player (a group of six, which includes Kaliyev), while his 26 shots on goal are eight more than the nearest player.
Fagemo scored once in the tournament opener against Finland, twice against Switzerland and Kazakhstan respectively, and once in Sweden's pool play finale against Slovakia. Fagemo is also tied for second in the tournament in points and has helped Team Sweden continue its remarkable streak of 52 consecutive victories in the tournament's first round, as it became the first team ever in the tournament to win 50 consecutive games in pool play with the win over Switzerland.
Tobias Bjornfot – Playing primarily on Team Sweden's shutdown pairing, Tobias Bjornfot has skated alongside defenseman Philip Broberg for the majority of the tournament. Bjornfot is scoreless in four games played, and posted a +2 rating in Sweden's most recent game against Slovakia.
Bjornfot has been consistent throughout the showcase, with his ice time between 14:11 and 16:30 in all four games in the tournament to date. He's shown his trademark poise and level play throughout the tournament, on a stacked Sweden blueline.
Sweden takes on Czech Republic in the quarterfinals tomorrow. Read more from The Athletic on both Fagemo and Bjornfot, via an interview with Kings Head European Scout Christian Ruuttu.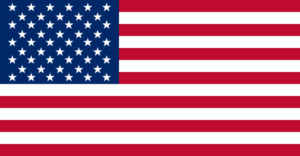 Arthur Kaliyev – Arthur Kaliyev has seen his role with Team USA fluctuate greatly from game-to-game throughout the tournament, but the Kings second-round pick is on the upswing – He began as the 13th forward in Game 1, specializing on the power play, and worked his way up the lineup. He was on the second line in Game 4 against Russia and played 13:51, his highest time-on-ice of the tournament.
Kaliyev has tallied four goals and six points from four games played and has a point in each of Team USA's four games. Kaliyev's four goals are tied for second most in the tournament, while his six points are tied for eighth. Kaliyev tallied twice in a 3-1 win over Russia, helping lead Team USA to the second seed in Group B.
"I'm just trying to help the team win and do whatever it takes," Kaliyev said after the win over Russia. "I think getting on the board like that was huge after it was a 0-0 game throughout half the game, so it was really good."
Alex Turcotte – Turcotte has collected two assists, and two penalty minutes, from four games with Team USA. The Kings first-round selection in 2019 has skated on the third line for the Americans in each of their four games at the tournament, and assisted on Kaliyev's goal against Russia in the opening game of the tournament.
Turcotte also executed a give-and-go with his teammate at Wisconsin, Cole Caufield, for the overtime game-winning goal against the Czech Republic. Caufield danced through the offensive zone and fed Turcotte down low, who one-touched the puck back to Caufield for the goal.
"[Caufield and Turcotte] made a great play," Team USA Head Coach Scott Sandelin said. "They have some great chemistry and it looks like they've done that before."
Kaliyev and Turcotte are back in action tomorrow against Finland in the quarterfinals.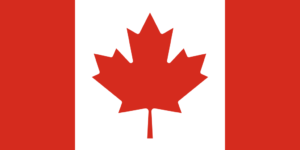 Akil Thomas – Akil Thomas has one point from four games played in the group stage, though it was a pretty important one. Down 2-0 in the opening game against Team USA, Thomas feathered a pass through to teammate Connor McMichael, who opened Canada's scoring account for the tournament and sparked a comeback, 6-4 win.
Thomas has skated primarily on Canada's fourth line during the tournament, though he logged 19:38, third highest amongst all forwards, in a 4-1 win over Team Germany with Canada limited to just 11 forwards due to injuries and suspensions.
"He brings a lot of skill to the table, but he also has the ability to fill a lot of holes for us, if we need him to," Head Coach Dale Hunter said to LAKings.com. "He can play right wing or center. He takes faceoffs. He really does it all and as a coach that just gives you options. He can play power play. He can play PK, five-on-five. If things aren't going well or there's an injury and I need him to fill a different role, he can do that. His skill got him here and earned this opportunity for him, but his versatility is what's really valuable to us."
Aidan Dudas – Dudas has been a staple of Team Canada's third line throughout the tournament, landing a role on that unit in each of his team's four games. Dudas has yet to crack the scoresheet thus far, but has four shots on goal over the four games, and has won both of the faceoffs he's taken thus far.
Dudas also reached a milestone moment away from the tournament, as he signed his entry-level contract with the Kings on December 27. Dudas' contract is a three-year, entry-level deal, and speaks to his development with the Owen Sound Attack after he was selected by the Kings in the fourth round of the 2018 NHL Entry Draft.
Thomas and Dudas, and all of Team Canada, will play Slovakia in the quarterfinals tomorrow.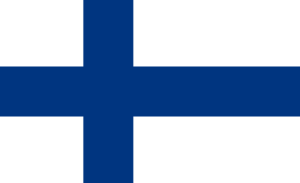 Kim Nousiainen – Kim Nousiainen is the lone remaining Kings prospect still playing with Team Finland – more on Rasmus Kupari below. Nousiainen has paired with Finland captain Lassi Thomson on the team's first pairing, and has collected three points (1-2-3) from four games played, along with a +2 rating.
Nousiainen skated a tournament-high 19:12 in Finland's final pool game against Switzerland, which ranked second highest amongst Finnish defensemen. Nousiainen scored his first career World Juniors goal against Kazakhstan in Game 3.
Nousiainen and Team Finland will play against the United States in the quarterfinals tomorrow.
"Kim's improving. He's getting his ice time — he's on the power play. They beat the Slovaks today 8-1 and he had an assist so that's good for him," Christian Ruuttu said, via the aforementioned Athletic article.
Rasmus Kupari – Slated to play a major role for Team Finland as an assistant captain, Rasmus Kupari suffered a reported knee injury in his opening game against Sweden. Kupari has not played since and will not play for the remainder of the tournament.
As of December 27, Kupari's status for recovery was unknown and he was scheduled to return to Los Angeles "over the next few days", per Rob Blake, through Lisa Dillman of The Athletic.
Kupari was scoreless in his only game played.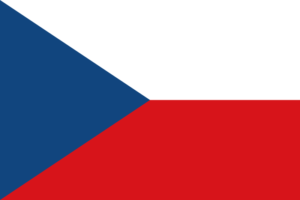 Lukas Parik – Parik played in two games for the Czech Republic, the team's final two pool play games, but left with an injury midway through a 7-2 loss against Team Canada. Parik, playing in place of the injured Lukas Dostal, was admirable in the team's 4-3 overtime loss against Team USA, as he made 39 saves on 43 shots in a losing effort.
Parik surrendered four goals on nine shots against Team Canada yesterday, before he left that game with a lower-body injury. The Czechs, playing on home soil, have been ravaged by injuries throughout the tournament and Parik's status for the quarterfinals is unknown at this time.
The Czech Republic will play against Sweden tomorrow in the knockout round.
Phillips To Guelph
The first roster move of 2020! The Kings announced earlier today that defenseman Markus Phillips has been reassigned from the Ontario Reign to the OHL's Guelph Storm. The organization has a glut of defensemen at the professional level between Los Angeles and Ontario, and the move will allow Phillips to play the second half of his overage season in the OHL.
MacDermid Hearing
Kings defenseman Kurtis MacDermid will have a hearing with the NHL's Department of Player Safety, in relation to a hit on Flyers defenseman Ivan Provorov. The hearing is for an "illegal check to the head", per the NHL's post. Read the full post from the NHL here.
— Eric (@Kingsgifs) January 1, 2020