A fine Tuesday to you and here's to hoping you haven't been affected by the fires. Good luck tonight as there are "extreme" winds expected overnight and I know a bunch of us on here live in canyons and hills and around brush.
Todd McLellan blew his whistle at 9:58 a.m. If you're looking for The Lines, they're here. They done been blown up. Carl Grundstrom was skating with Anze Kopitar and Jeff Carter. Trevor Lewis and Tyler Toffoli appeared to be odd men out. Both were on second rotations when a pair of line rush-type drills were held. Maybe it means they're out for the next game, maybe it's temporary and to send a message, maybe it's because they're working on something completely different altogether and we tend to jump to conclusions and the 59th Street Bridge just collapsed on its own.
Just something to keep an eye on.
— They got right back into it with mini-three-person triangular passing drills, a good way to get the hands and minds moving some 24 hours after a needed recovery day. "It just woke our guys up right away. It wasn't casual to get into it. It was, 'you came to the rink today, let's work.' Good for the hands, good for the quickness, they even think a little bit," McLellan said. He was happy with their "let's go" approach to the day.
McLellan referenced the four wins in 12 games and the mental fatigue associated with the record and the therapeutic value of a day off. "It allowed us to be more aggressive with them today. Had we come back and skated [Monday], we wouldn't have gotten better. But today was a good day."
— The coaching staff also had direct conversations with a number of primary actors.
"We dealt with some big boys today," said McLellan, who acknowledged the inherent ownership many hockey players take in their own game and desire to improve. "For the most part, our guys were owning it," he said.
"My belief is that they're not happy with the last four periods. Prior to that, I think they really felt that the game was coming."
And because there were external communications after the 5-1 loss to Chicago that "let us know that there are some players that probably can't play in the league right now," there were most definitely memos expressed internally, as he had foretold when speaking with media at the United Center.
"When I talk, it's nothing that I won't tell them. So, it's pretty straightforward. I think honesty is the best thing that we can have," he said Tuesday. "I met with individuals today and talked about their game, and I think it's a way of letting the outside world know that we're trying to hold our players accountable – but I'm not telling you, or through you, to the fans or anything that I don't tell the players. I didn't think we had enough players playing [Sunday], and I didn't think that the production of some individuals was of NHL quality. And that doesn't mean they can't do it or won't rebound, but in those four periods, it wasn't there. And I do believe that's what we're trying to change here. So, let's get it out in the open, and let's deal with it."
"I mentioned to the players that there's 31 teams today that are involved in some way shape or form in the league, and some will get better, and some won't. Let's make sure we're getting better, and they did. They worked."
There has been improvement, though also some slippage.
"Guys that have been in the doghouse are starting to play, and some are sliding back into there. We've just got to get everybody going in the right direction."
He continued by noting the team's errors haven't been derived from a lack of effort or intensity.
"Zero issues there. They've been a great group. Where we've had a few issues is in the game, and I think when the game gets away from us a little bit. And what I mean by that is hey, we're in it, we're swinging with the other team, and something bad goes wrong and they look up, and I don't know if we have enough time to get back, and then that's when it gets away on us. We're trying to fix that, we've addressed it, we're going to get many more opportunities to solve it, and we'll do our best."
— Nikolai Prokhorkin had an encouraging debut, and Ilya Kovalchuk, his friend and former teammate at both club and international levels – and part-time translator – recognized some of the skill inherent in the forward's game.
"He's very smart," Kovalchuk said. "He's good at picking up those pucks and turning, making little plays. Obviously he needs to get a little comfortable, because his English is not that great. Sometimes it's tough to [understand]."
Prokhorkin's time at SKA-St. Petersburg overlapped with Kovalchuk's for two seasons. The two won the 2017 Gagarin Cup behind Mikko Koskinen, off to a good start with the Edmonton Oilers. Teammates on the Olympic Athletes from Russia team that won gold in PyeongChang, both scored a brace in a 4-0 win over the United States in pool play.
But the two were never regular linemates. They played a touch of power play together at the club level, but rarely so as Kovalchuk was a fixture on the SKA and OAR top units. Prokhorkin, a center, showed a good aptitude on pucks around the net internationally and has some unearthed skill, and the earliest return of data came back without alarm, a process aided in part by the teammates' familiarity. But Kovalchuk did not recall him playing much at left wing, where he was situated opposite him on a line centered by Michael Amadio at practice.
"I try to help him and explain to him when the coach wants to talk to him. He's a smart kid. Special, nice, he knows where to be when he's even tired defensively," Kovalchuk said.
And though he made his North American debut some seven-plus years after he was drafted and has already won a large trophy and a gold medal, Sunday's game was a major milestone in the 26-year-old's career.
"He was excited. A lot of people were calling him, texting him," Kovalchuk said. "It's too bad we lost, but hopefully he'll get to experience playing in Staples, too."
Prokhorkin wasn't satisfied with the loss, but it meant a lot to him that so many people reached out and congratulated him. He took three shots, issued four hits, won four-of-seven faceoffs and was not on the ice for goals by either team over 14:28 of action in the 5-1 loss.
"It's amazing," Prokhorkin said. "I've been waiting for this chance my whole life."
— There was subtly very important, potentially very good news in NCAA athletics today.
NCAA Board of Governors starts process to enhance name, image and likeness opportunities: https://t.co/tQaLUBgton pic.twitter.com/QaSYMAUfKn

— NCAA (@NCAA) October 29, 2019
This is, of course, in reference to the increase in likelihood that a new version of EA Sports' NCAA Football series may be produced. The cult game, halted in 2014 over the legal opacity over player likeness rights in the aftermath of the court case between former UCLA star Ed O'Bannon and the NCAA, could, just maybe, make a return under some of the evolving circumstances lightly described above. And that means the only thing stopping you from designing jerseys for LOS ANGELES KINGS UNIVERSITY, starring QB #99 – no, wait, Wayne Gretzky! – could be 10 months' time. Or so we hope.
That's may still be a pipe dream, but the highly adaptable football game featured a number of modes – the franchise mode, where the most minute aspects of running an NCAA program were controlled, and the individual player mode, which Jack Campbell preferred. "When I was playing football back in the day, that was my game. I grew up playing NCAA football. I remember my parents took it away from me because I used to play a lot."
A football player before his hockey days, he formed bonds with players in the game from a past era – Chris Rix and Matt Leinart. "I'd always play the Heisman mode and make myself a quarterback," he said. "I usually played at USC or Florida State."
Perhaps this will also lead to NCAA teams being incorporated into the NHL series. Or better yet, an NCAA game of its own! Don't laugh; this existed, once: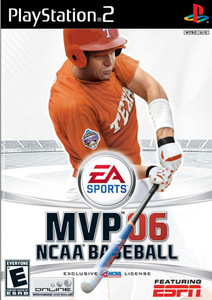 I turned Pepperdine into a national power when I was 24, if you're ever thinking of ways to completely waste several weekends of your life.
— Carl Grundstrom, on his AHL sojourn: "It felt like I was at the right spot at the right time and the pucks were coming to me, too. I found a way to score two, and I thought I was working hard and winning a lot of battles, so it was good."
McLellan was happy that Grundstrom had done exactly what has been asked of him – that he build up his competition by scoring some goals and getting repetitions. "Can it translate to this level?" he asked. "I don't know, but he had an intensity there that maybe we need right now."
The proximity of the AHL team allows for the coaches to communicate fairly regularly and keep an eye on the practice rink. "They don't even know you're watching, but you can watch some practices and you can learn a lot about watching guys in practice," he said. Another interesting bit was that the proximity also allows him to be able to read the "emotional level" of the Reign coaching staff by seeing them every morning. Grundstrom departs a Reign squad that's 6-1-1 on the season and winners of four in a row.
"So, timeframe there, 'well, is Bjornfot coming back up?' 'Anderson Dolan's played well, and how come those guys aren't here?' McLellan said, proposing a rhetorical but plausible question.
"There will be time, and it's good for those players to really hone their craft there while we're trying to figure things out here," he said.
— And, one final bit. Lots of good stuff today. McLellan interpreted a question about executing the team's systems and interpreted it as "are we equipped to play the structure we're putting in place?"
"And the answer would be, 'yeah, for the most part,'" he continued. "There might be some weak areas, some holes. We might be bleeding some chances in certain parts of the game, but that's how were going to play moving forward, and that's how we're going to build our team around. And this is the perfect incubator group, because we have a whole bunch of players here: 'can you play this way, and can you play this way for 60 minutes a night, 82 times a year?' If you just show flashes, and then you revert back or you're not capable of it, I think you're answering some questions for us. But this is our mandate, is to play a certain way and to play certain type of game, and we'll take it on the chin some times because of it, but we'll find the right people too, and we'll make the players better here so they can have success."