2 games, 2 wins, 4 points.
The Ontario Reign held off a furious Bakersfield attack in the third period to force overtime, before forward Mario Kempe scored his second goal of the game in the extra session to push the Reign to 2-0 on the season. Kempe also scored in the second frame, adding on to Martin Frk's first-period goal, to account for the Reign scoring on the evening. Goaltender Cal Petersen made 40+ saves for the second straight night, as he stopped 42 of the 44 shots he faced in another stout performance.
Attn @bakersfieldpd. We'd like to report a robbery.

Also attn @espn @SportsCenter. We'd like to submit a Top 10 play of the night. #SCtop10 pic.twitter.com/s3C0ySFXPm

— Ontario Reign (@ontarioreign) October 6, 2019
The Reign opened the scoring in the first period through Frk, who went against the run of play and fired a laser of a shot past Bakersfield netminder Stuart Skinner from the left-hand circle on his team's first shot of the game. Kempe doubled his team's advantage late in the middle frame, as he took a feed from forward Matt Luff, walked down the left wing and wired a slapshot past Skinner for the 2-0 advantage.
The Condors came out aggressive in the second period and finally got a puck past Petersen, who saw his shutout streak end at 103:45 as Kailer Yamamoto buried from close range to bring the hosts to within a goal. Bakersfield tied the game at two with 7:41 remaining, as Josh Currie tapped in a Joe Gambardella pass at the back post to knot the score.
After a nervy stretch run, including a late Ontario penalty kill with inside three minutes remaining, the Reign forced overtime and won the game with Kempe's second goal of the evening, as he tapped in a Kale Clague feed with just 27 seconds on the clock.
Ontario moves atop the Pacific Division and the Western Conference at 2-0. The Reign are back in action next weekend, as they host a pair of games on home ice, beginning on Friday against Colorado.
Post-Game Quotes
Mike Stothers on Cal Petersen's effort tonight in the victory
He was real solid for us again tonight. I mean, I don't know what more superlatives you can say about him. He just stands tall, he covers up for some mistakes. He makes the routine saves and then he makes the difficult saves actually look routine too. Real good.
On how the team responded after seeing a 2-0 lead become a 2-2 tie
You're going to play in all kinds of adversity and that's a good team. We didn't think we were going to keep them off the board forever, and you've got to learn how to win some of these games and we did. We killed off a two-minute minor with two and change left in the game, got ourselves into overtime to get a point and we came here all this way to get the second point. It was good.
On the third period being a learning moment for a young team
Yeah, that's important. Not every game's going to be a blowout either way. Sometimes, you've got to find a way to come from behind and sometimes you've got to find a way to protect the lead and the only way you can do that is through experience. When you've got a goaltender like Cal, he's always going to give you a chance.
On Martin Frk's game and goal-scoring ability
Well, he likes to shoot. That's his m-o, he's a shooter. If you were to ask our goaltenders, he might have the hardest shot they've ever seen and they see it every day in practice. It's a lethal weapon that he has, he likes to use it and he's pretty good with it. He's been known as a goal-scorer and that's why he's here.
On Mario Kempe's impact on the ice and in the locker room
He's been terrific, he's been terrific all throughout training camp, the games he played with the Kings. He works extremely hard, he's tenacious, he plays a hard, physical game and he's come up with some big points for us. Again, that's what you expect out of your leaders.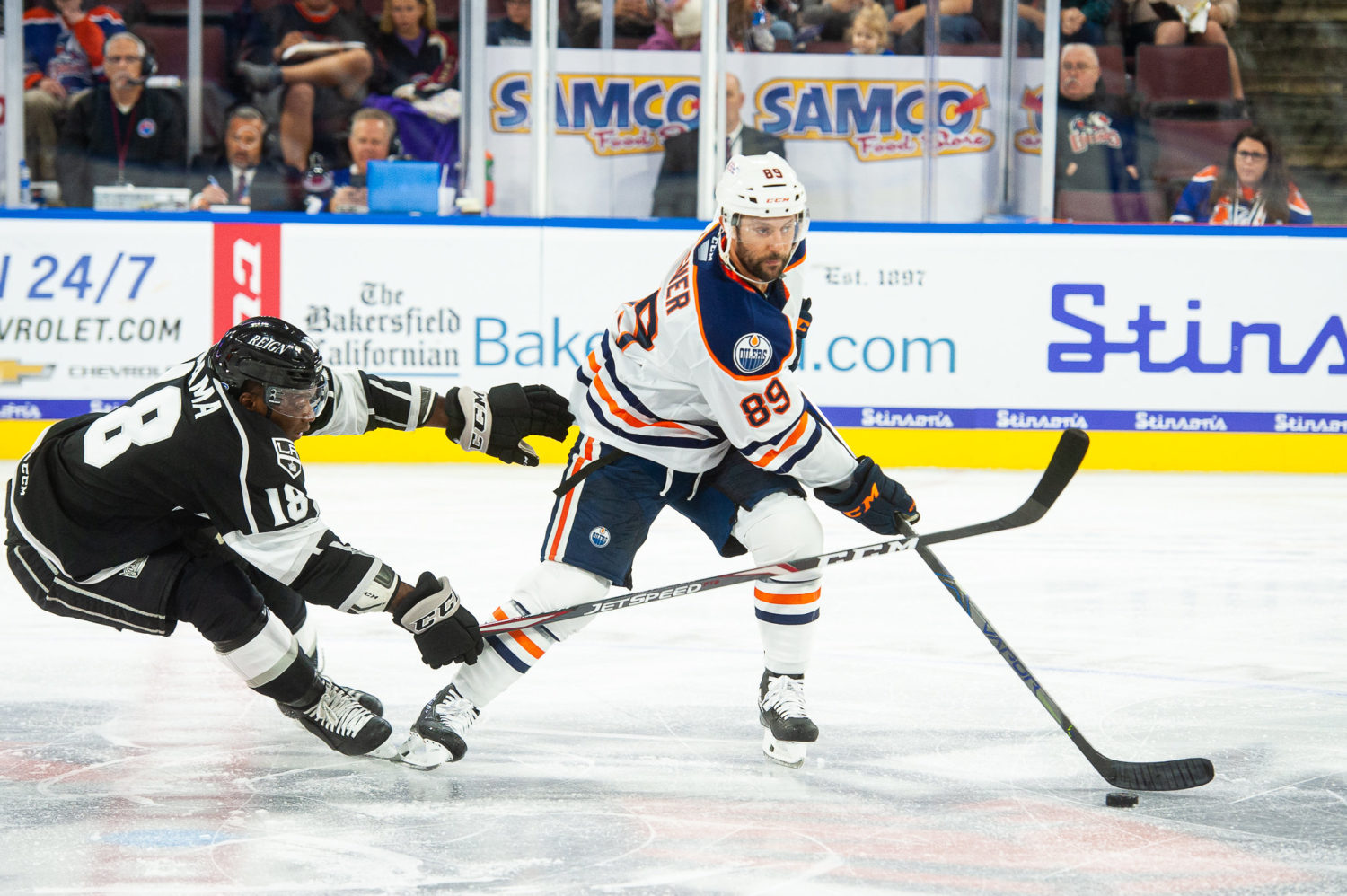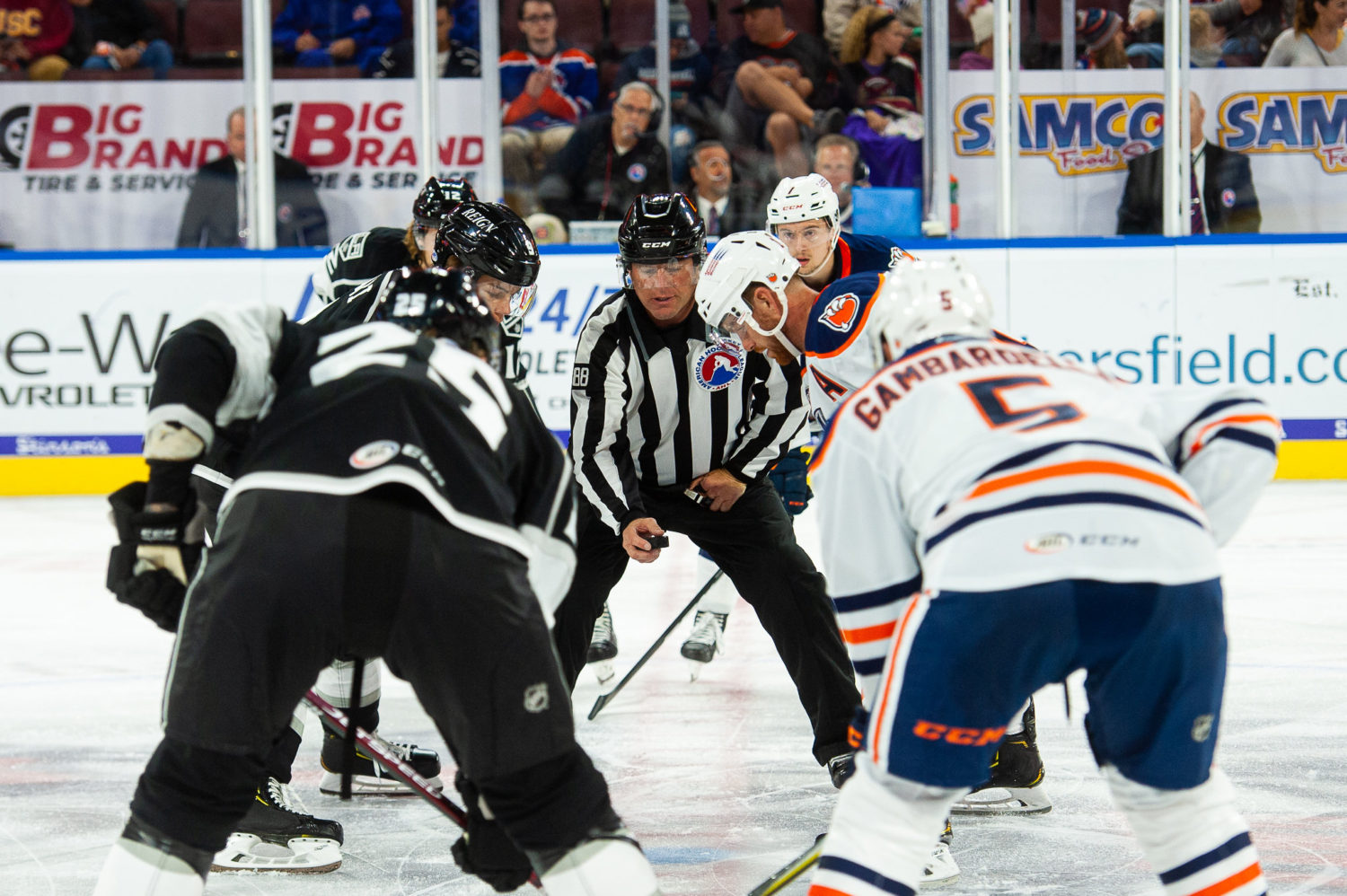 Ba