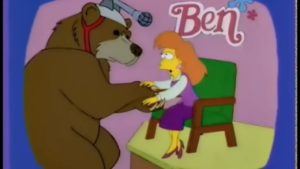 — Ben Hutton arrived in Los Angeles from Ottawa late Wednesday, and with how quickly things were moving, didn't even have enough time to remove his skates when he met with the media Thursday after his first skate with his new club. Those first few days in a new organization require being dexterous logistically as one gets up to speed in their surroundings, both inside and well outside the dressing room. It was also a game day, the preparation of which drew the attention of the coaching staff while the team's new defenseman went through his requisite first morning.
"He had a physical, and by the time he was done with that, I shook his hand, he put his equipment on, and I haven't seen him since, so how's that for a crash course?" Todd McLellan said. "He'll get a little more tonight when he comes to the rink – we'll try and get him caught up with some of the concepts we've worked on, the video work, the language we're trying to use, but to assume he's just going to absorb it all at once is virtually impossible."
Scenes are similar across other NHL dressing rooms. With training camps underway, the league's remaining free agents are returning to their teams or assuming one of the few remaining musical chairs on a club roster, and though there were other suitors this summer, the Kings' persistence in remaining in touch was an asset as they inked the left-shot 26-year-old minutes-eater to a one-year, $1.5-million contract well beyond the July 1 start of free agency.
"LA was one of the first teams that reached out to me and we chatted a lot throughout the summer, and now I'm here," he said, admitting the process was indeed stressful.
"Defeinitely stressful," he said. "Trying to make a decision, find the right fit, find the right home. It was going OK midsummer, I was doing the same thing as every other player, getting ready for next season, training, skating. More and more players kept going away to camp and then camp started, and then I was like uh oh, I'm really stressing out. But I'm here now and I couldn't be happier."
Todd McLellan, on how far behind Ben Hutton is:
Only five days. I think it's five now, and veteran players that have played in the league, they already have that sense of time and space and nerves and what it's going to feel like to play in a building, so he's got that under his belt already. The big thing for him is getting his personal life in order here – finding comfort in the community, finding somewhere to live, and do all that type of stuff so that's put aside by the time the regular season starts. He's probably behind in that area. The hockey concepts he'll catch up real quick.
McLellan, on whether he'll get Hutton into a game quickly, never mind the "mistakes":
I think making mistakes is about learning, so he'll eventually get in. We've got to make sure he feels comfortable in his new equipment, his environment and his surroundings. Will that be as soon as Saturday? Maybe, but certainly next week he'll be ready to go.
Ben Hutton, on the "whirlwind" of the last 24 hours:
Yeah, a whirlwind exactly. Made the decision, jumped on a plane and got in late last night and already skating, meeting all the new guys. But they've been good so far. I think every single one of them has been friendly, asking me where I'm from and stuff like that. It was weird – I didn't know any player on this team. Usually in the hockey world you somehow know somebody. Unfortunately, I didn't, but they made me feel right at home, so it's good.
Hutton, on why Los Angeles was the right fit for him:
They've got some good young players and obviously they've got guys like Doughty and Kopitar that can really lead the charge, so I thought if I came in and could help out, get some wins under our belt, it'll be good.
Hutton, on what he took from his time in Vancouver:
It was a good time in Vancouver. They're the ones that first brought me into this league and kind of shaped me, trying to make me the best player possible. I got to learn how to be a pro from players like Danny and Hank Sedin, which is always good, and unfortunately we went our separate ways, but that's the business of hockey, and now I'm here in LA and couldn't be happier.
Hutton, on whether his new teammates brought up his viral lip-syncing video from a charity event:
The Barbie Girl? Not yet, not yet. I don't know if they know about it yet, but I'm sure enough I'll find out. But, who knows. In a hockey locker room, things fly around. It goes good.
Hutton, on injury creating opportunity in Vancouver and necessitating versatility:
In Vancouver that was exactly it – there were a lot of injuries, which opened up a ton of ice time. I played with a multiple guys. I think I even played on the right side a couple times just with so many injuries we had. But as far as the development in the game, I feel like I turned into a puck-moving defenseman who can hold his own in the D zone but also contribute offensively, so I hope I can do that here, too.
Hutton, on playing in a warm weather environment for the first time:
Growing up in Ottawa and then heading to Maine, it was kind of a similar thing. I didn't have so many winters in Vancouver – it was more rain. But here is definitely a change of pace, for sure. I mean, I've been here for less than 24 hours, but it's nice. The weather's nice. I guess I'm going to find out soon enough – like, do the guys go to the beach after this? Or, what do they do after they take their work hats off? But I'm sure I'll find out soon enough.
Hutton, on growing up in Ottawa:
Yeah, I grew up just south of Ottawa in Prescott. I played my juniors there in Ottawa and then I went to Maine for three years and then made the jump to Vancouver and was there for four years, and now I'm here for my fifth.
________________________________
More notes from Toyota Sports Performance Center this morning:
— Blake Lizotte is getting some deserved camp buzz, and while neither McLellan nor LAKI want to isolate individuals too much in either direction, the forward's circumstances do seem awfully similar to Alex Iafallo's two preseasons ago.
That preseason, his outlook went from "destination will be impacted by other players' waiver status" to "probably going to make the team" to "starting on a line with Anze Kopitar" rather quickly, and while that sort of emergence represents an improbable, best-realistic-case-possible scenario and Lizotte has appeared in all of one preseason game, it's appearing like he's a guy who's going to play at this level, perhaps quickly.
"Blake Lizotte's in this group right now because of his rookie camp and game [at Arizona]," McLellan said. "It's as simple as that, he's getting rewarded and he's staying in the bigger group. Kempe – Adrian's brother – had a really good night [in Arizona]. He seems hungry, he's looking to make the team. So, those are positives. But I'm a little bit leery … to start singling out individuals for good or bad because it's new for the coaches, it's new for them. I think at times we're slowing players down because we're making them think, and at other times maybe they're just slowing themselves down, but we haven't quite figured that out yet, and we'll get there eventually."
When an evaluation of Tobias Bjornfot and Rasmus Kupari's first preseason games was requested, McLellan offered some praise. "I thought they both had an impact on the game. A lot of really good things," he said.
"Prior to that, I mentioned players allowing themselves or having the confidence to believe they belong, and I think those two showed that, which is a really good start. Obviously, two different positions. I thought Tobias had poise, he defended well, Kupari, in his game, he made some really good plays – offensive looks. They're both learning how much time and space they have and how much quicker the game is, but that's called gaining experience, and they're going through that right now. But at this point they're happy with both, they seem to be picking up the concepts and keep moving them forward."
— One other note – Tyler Toffoli wasn't the only player in the organization McLellan had a fairly good understanding of prior to becoming Head Coach.
While he acknowledged building a relationship with other goalies upon joining the Kings, he was already familiar with Cal Petersen.
"I've actually seen Cal a lot more, all the way going back to junior – my son and him played together in Waterloo. A littler more history with him, but that's a number of years ago now."
Tyson McLellan appeared in 46 games for the Waterloo Black Hawks 2013-14 that advanced to the Clark Cup Final, Petersen 38. Did Todd call on his son for any scouting reports? "I don't think he scored enough on Cal to give me that," McLellan joked.
— Tonight's game will be broadcast on NHL Network beginning at 7:30 p.m.