INSIDERS. Two days of development camp have come and gone. A number of notes are below, while snippets from conversations with Mikey Anderson, Cole Hults, Samuel Fagemo, Rasmus Kupari, Sean Durzi and one or two others will be shared tomorrow. As a reminder, the SoCal Gas In the Pipeline Scrimmage is Thursday at 6:00 p.m., which will be followed by another scrimmage Friday morning at 8:30 a.m.

Notes!
TEAM WHITE: Goalies: David Hrenak, Cole Kehler, Matthew Villalta; Defensemen: Sean Durzi, Tobias Bjornfot, Markus Phillips, Braden Doyle, Vincent Sevigny; Forwards: Andre Lee, Brock Caufield, Adam Goodsir, Wojtech Stachowiak, Samuel Fagemo, Akil Thomas, Johan Sodergran, Rasmus Kupari
TEAM BLACK: Goalies: Lukas Parik, Jacob Ingham, Derek Mullahy; Defensemen: Mikey Anderson, Jordan Spence, Cole Hults, Kim Nousiainen, Billy Constantinou; Forwards: Jaret Anderson-Dolan, Alex Turcotte, Joseph Gareffa, Blake Lizotte, Jake Slaker, Arthur Kaliyev, Davis Koch, Jonathan Yantsis, Aidan Dudas
THE RESULTS | Scrimmages thus far have been split into 4×4, 3×3 and then 5×5 situations.
Tuesday: Black 4 (Koch, Gareffa, Constantinou, Dudas), White 1 (Kupari)
Wednesday: Black 2 (Anderson-Dolan, Kaliyev), White 2 (Lee, Sodergran)
On both days, the starting "lines" were Kupari-Fagemo-Phillips-Durzi for White and Turcotte-Anderson-Dolan-Hults-Anderson for Black.
It's not easy to evaluate players with such limited viewings, so I usually withhold early impressions at development camp. This is especially true for 18-year-olds, who aren't as physically developed as the players who already have professional experience. More than anything, I look to players who have appeared to improve year-over-year, and in that case, there are several names that stick out. Rasmus Kupari has shown off his elite skating and stick handling. His edge work is very good and allows him to spin off defenders as well as cut from the perimeter to the center of the ice, though his finishing hasn't quite caught up to his hands or his pace. (His one goal was a net-front redirection off a Samuel Fagemo feed after the Swede did a good job holding onto the puck under pressure inside the blue line.)
"I think it feels like the same, but I'm now one year older and stronger and better, so I think it's mentally a little bit easier to come now," Kupari said.
In Tuesday's game, Sean Durzi's skating was put to good use as he too was able to make plays that led to offensive opportunity. On Wednesday, Johan Sodergran was excellent, just as he was during a powerful performance at last year's camp. He's very strong on the puck, even when he's reaching away from his body, and has a good power game that allows him to drive to the net while weathering resistance. His goal came on a sharp wristshot from the slot in three-on-three action after protecting the puck well.
"I'm trying to be a power forward, using my skating ability and try to make good passes and try to score some goals," he said. "That's pretty much it – to be a powerful forward."
Blake Lizotte was also quite good on Wednesday, distributing the puck well and making plays. There are plenty of people I've yet to list. Jaret Anderson-Dolan was good throughout the scrimmages and is simply at a different level in his development than several others on the ice. His goal Wednesday was the result of a little backdoor tap-in to finish up a play set up by some skillful Arthur Kaliyev hands and denied by Matthew Villalta. Alex Turcotte hit Anderson-Dolan with a nice saucer pass on Tuesday and as advertised showed off his good motor and excellent skating throughout.
ELC WATCH | Keep an eye on Joseph Gareffa, Jonathan Yantsis and Billy Constantinou, three players who are under the official Matt Luff Spotlight, meaning they're among those with the best chances of signing an entry-level contract before the season. Gareffa is a 5-foot-7, 176-pound forward coming off a 32-goal, 87-point 19-year-old season with OHL-Kitchener, where he was teammates with Yantsis, a 6-foot-2, 209-pound forward who potted 50 goals in 68 games as a 19-year-old.
You will live Gareffa… sick skill and unreal kid!!!

— Matthew Barnaby (@MattBarnaby3636) June 25, 2019
And then there's Constantinou, who was ranked 58th in NHL Central Scouting's final rankings and occupied the 107th and final spot on Corey Pronman's list of the top draft-eligible players. Via The Athletic:
Constantinou is a divisive prospect. He's immensely talented but can also be frustrating to watch. He started off the season playing limited minutes on a good Niagara team before moving into a large role with Kingston as part of the Jason Robertson trade. Constantinou's skating and skill stand out immediately to anyone who watches him. When he gets the puck, he's looking to make a difference. He escapes pressure very easily with his plus edgework, he spins off checks consistently and he has the speed to push the pace. His hands are always moving, and he can make plays through defenders. His issues are his lackluster defensive play combined with bad puck management. He often tries to make the one extra move and it doesn't always work. He also doesn't sense pressure that well, which can result in bad defensive turnovers. He's worth a shot for the massive upside.
That ability to escape pressure has been highly noticeable at development camp, especially on Tuesday. He moved his feet, evaded forechecks, hit forwards in stride when leaving the zone and issued effective shoulder and head fakes in the offensive zone to find space to get pucks through. On Wednesday, he again used his skating to calm a play down in the face of pressure before issuing a pinpoint outlet to Blake Lizotte, setting up a two-on-one during four-on-four play.
IMPORT DRAFT | 6-foot-4 Czech goalie Lukas Parik, who starred at the U-18 championship last month, is among the names to watch when the CHL Import Draft commences at 8:00 a.m. PT Thursday. He's expected to be "drafted" by a major junior team in advance of his 18-year-old season. Parik made an excellent save on a Nousiainen one-timer on Wednersday.
TURCOTTE | Alex Turcotte is a confident player, one of the very best in his age group in the world. But he's also 18, and for the last year has ably handled not only injury and illness, but also traditional draft year pressure. On Tuesday, finally he was able to put on an NHL practice jersey and get to work.
"It was pretty stressful, honestly," he said. "I'm sure everyone else would say the same that went through [their draft year], and just to know where I'll be in the future is really nice, and it means that we can just get to work and enjoy it, kind of how it's been for my life so far – getting to work and having fun playing hockey."
Any anxiety is normal for a player in his position, and Turcotte explained it was due to general pressures associated with not knowing where his future would lie rather than anything more specific. And, so, there he was, at the start of the week, checking out the team headquarters, dressing rooms and facilities at Toyota Sports Center.
And, signing his first autograph in Los Angeles.
"They have some passionate fans out here and they love the Kings, so it didn't really surprise me too much," he said.
And so began his acclimation to the organization. He went through his physical on Monday, which afforded an ice breaker to meet some potential future teammates – as well as players he'll face in the Big Ten next year in Penn State's Cole Hults, Michigan's Jake Slaker and Michigan State's Wojtech Stachowiak and Adam Goodsir. Brock Caufield, the brother of 15th overall pick Cole Caufield, is also in camp between his freshman and sophomore seasons at Wisconsin and will be his teammate with the Badgers in 2019-20.
If Kings fans are interested in catching a viewing of Turcotte – and Europe-based players like Johan Sodergran, Tobias Bjornfot and Samuel Fagemo – they should attend one of the two remaining scrimmages. As amateurs, Turcotte, Hults and other college-based players aren't able to participate in training camp, while European leagues and training camps will have already begun come September 12.
Turcotte will join Cole Caufield (MTL/1st), Ryder Donovan (VGK/4th) and Owen Lindmark (FLA/5th) on a squad that will return up to eight returning drafted players, including New York Rangers first round defenseman K'Andre Miller and Arizona third rounder Ty Emberson. Beyond the wealth of talent is also a blanket of leadership and character that Head Coach Tony Granato made sure was in place before adding players – such as Turcotte, Caufield and Miller – who won't be expected to stay for four years.
In other words, it's not too different from the level of talent he played alongside with the U.S. National Team Development Program.
"It's kind of hard not to get better," Turcotte said of his USNTDP experience. "All of us, we're really competitive and competed against each other every day. You're only going to get better if you push each other really hard, and I thought that was awesome sometimes, honestly. The practices were harder than the games."
Committing to Wisconsin was based off a comfort level he had built with Granato away from the rink.
"He made sure that I knew that I could just go there and play my game and do what I do and be myself, and I think that's really important to help yourself develop."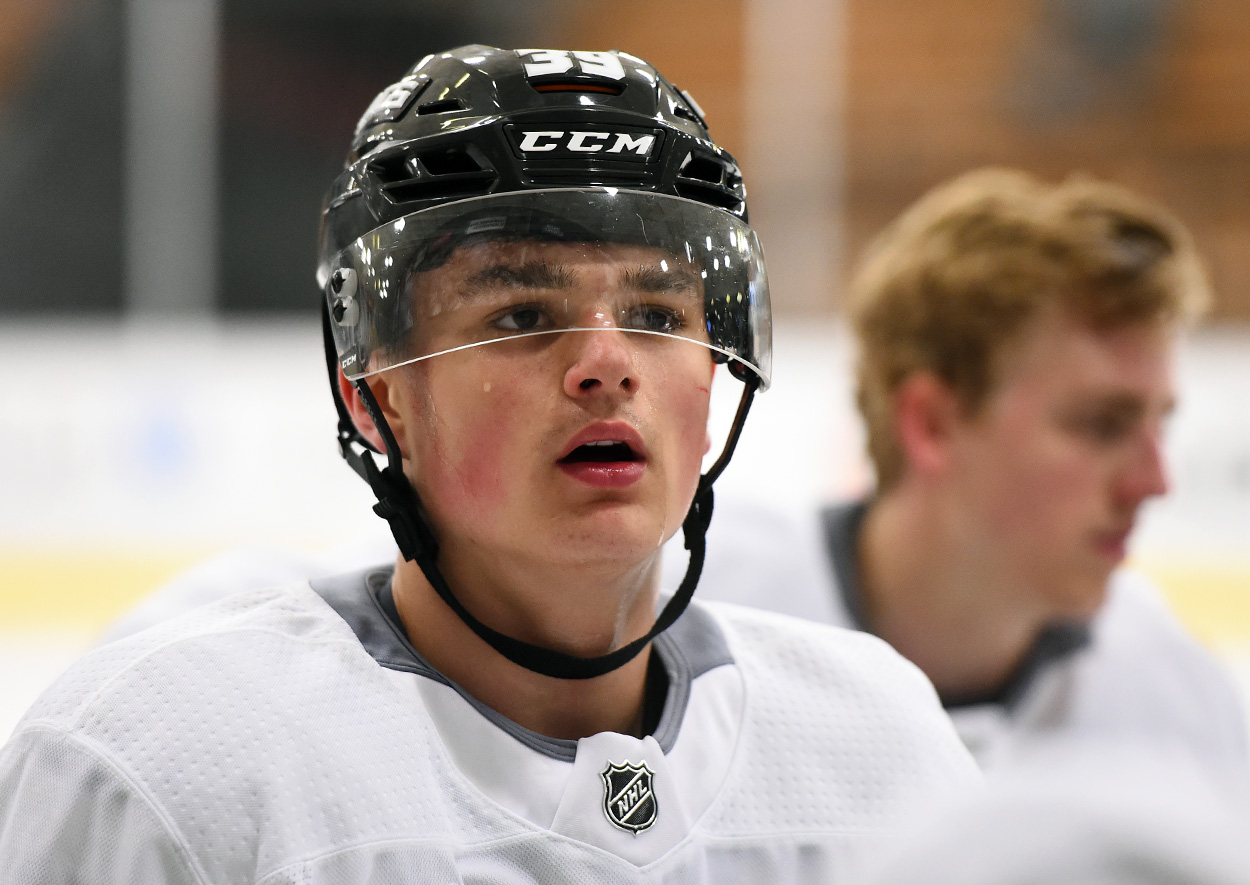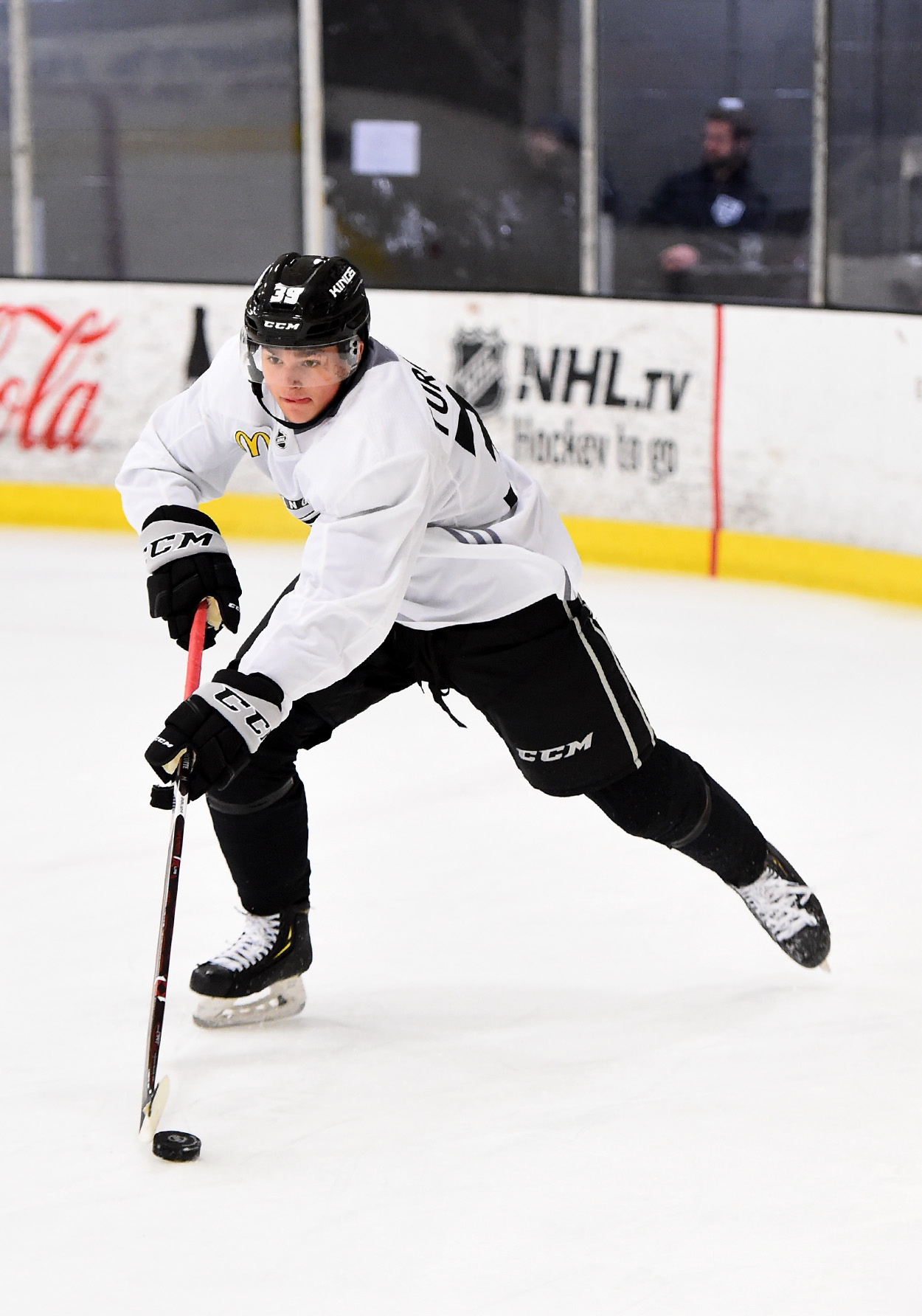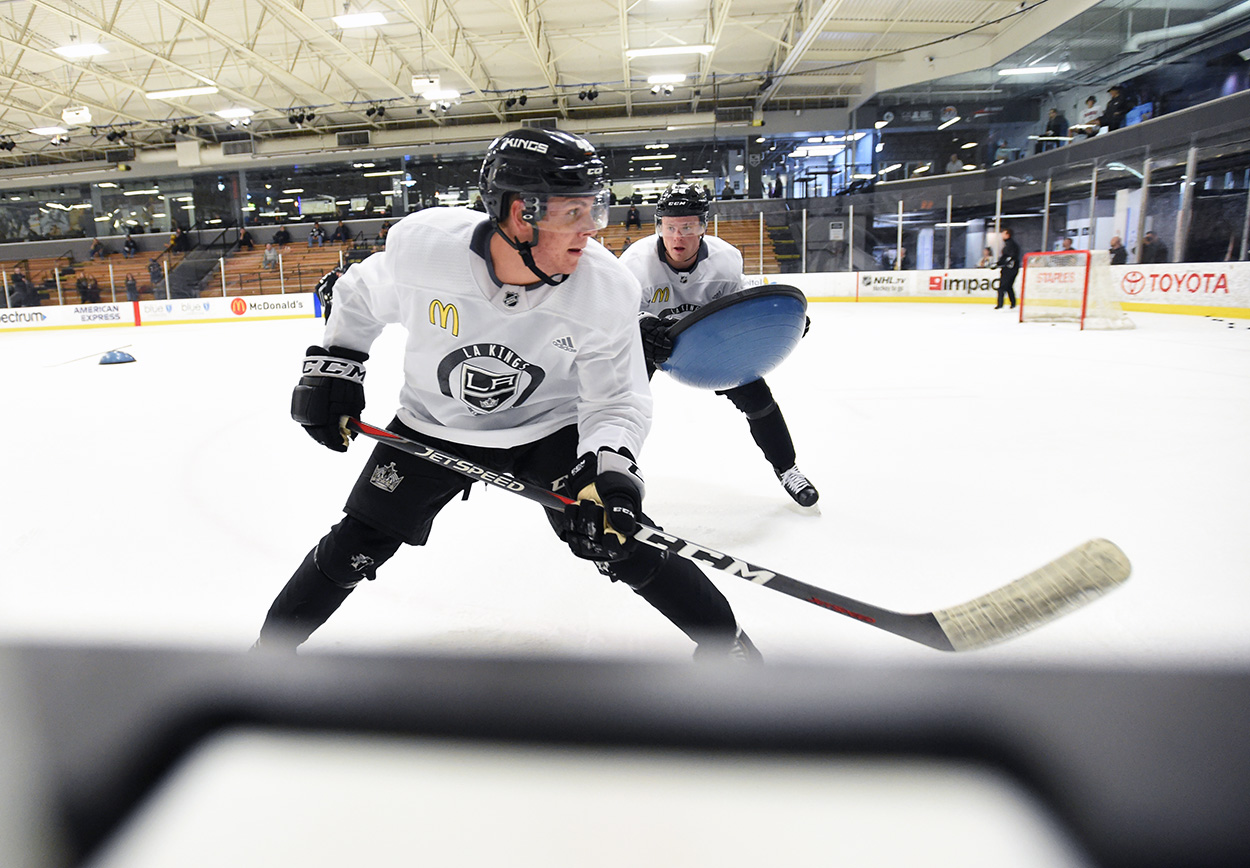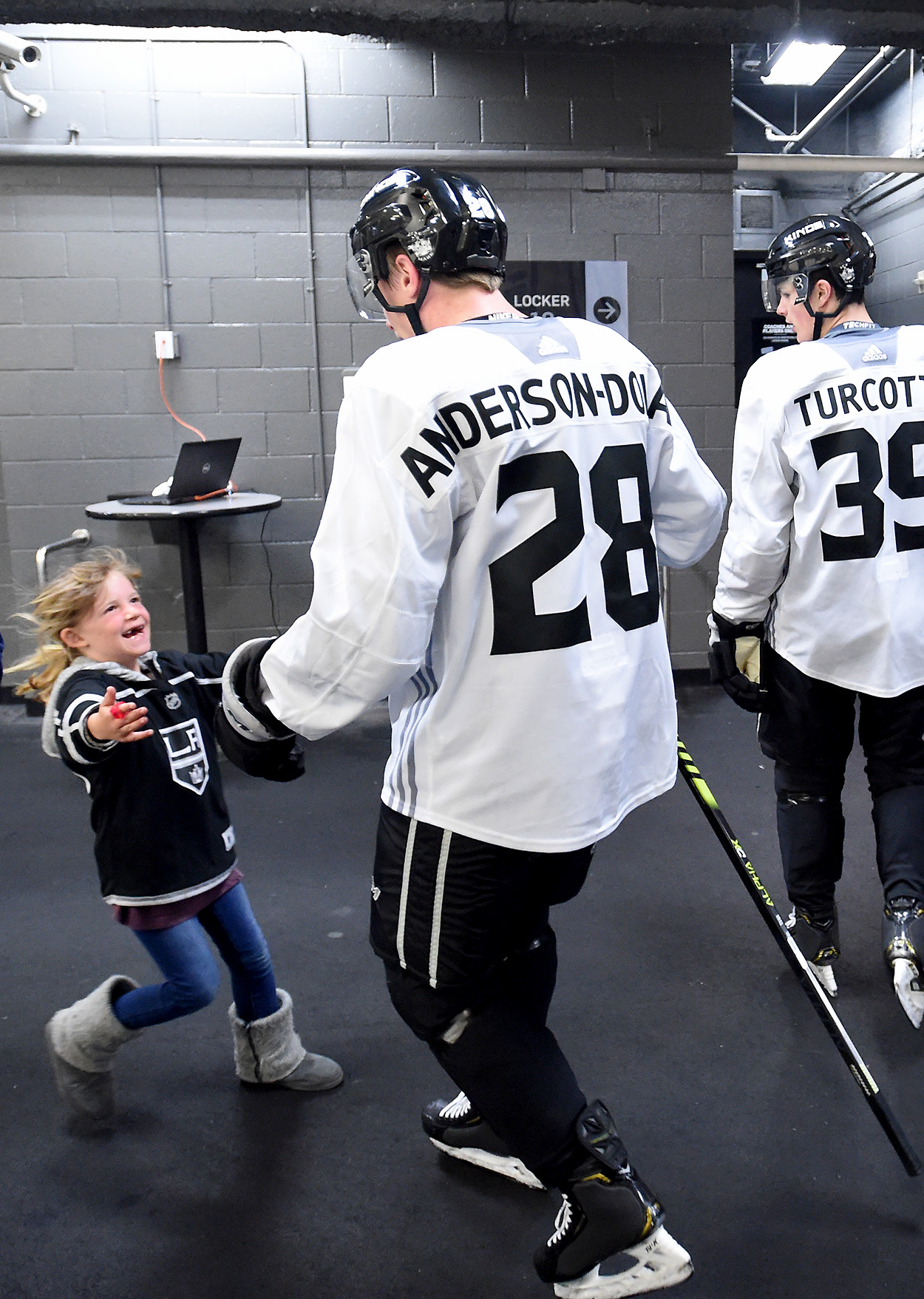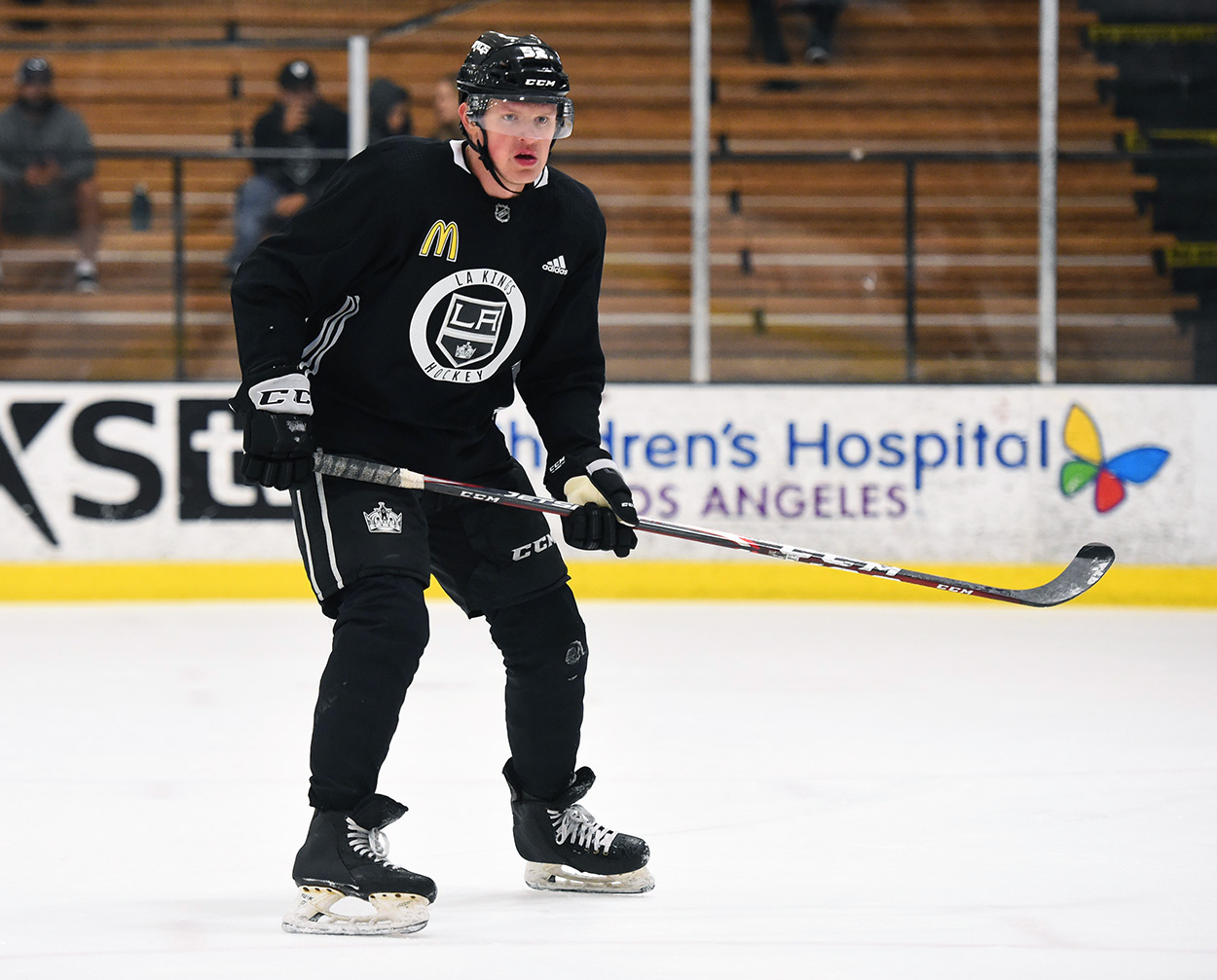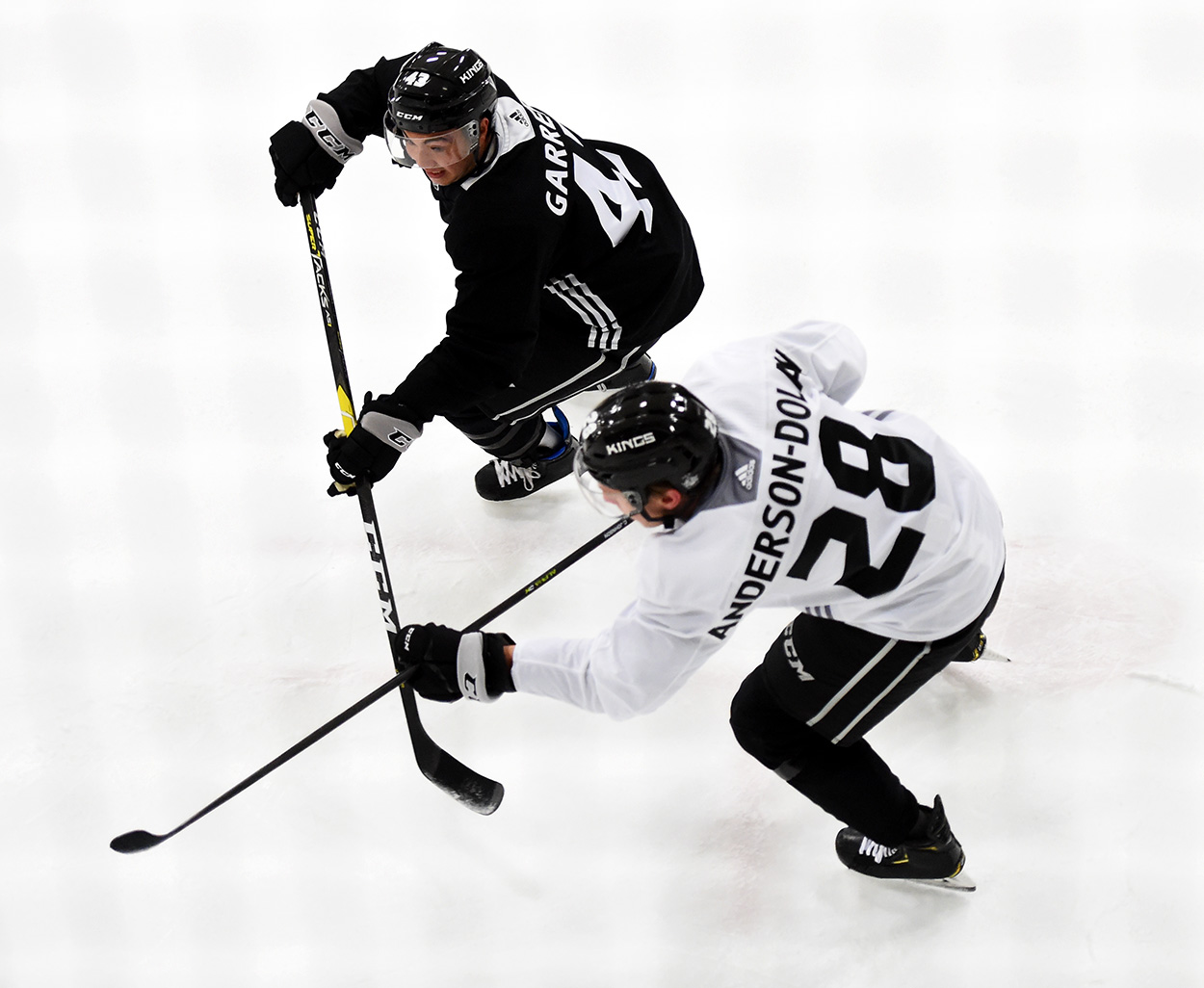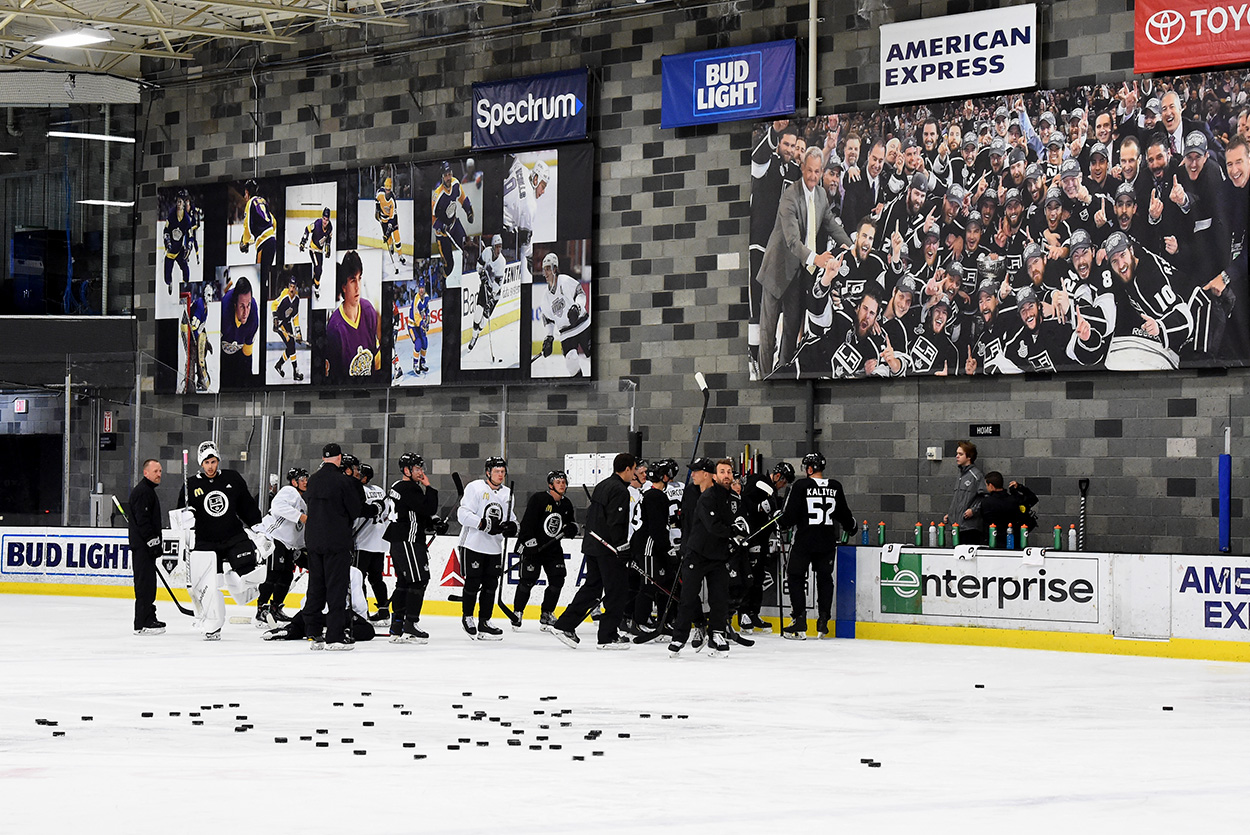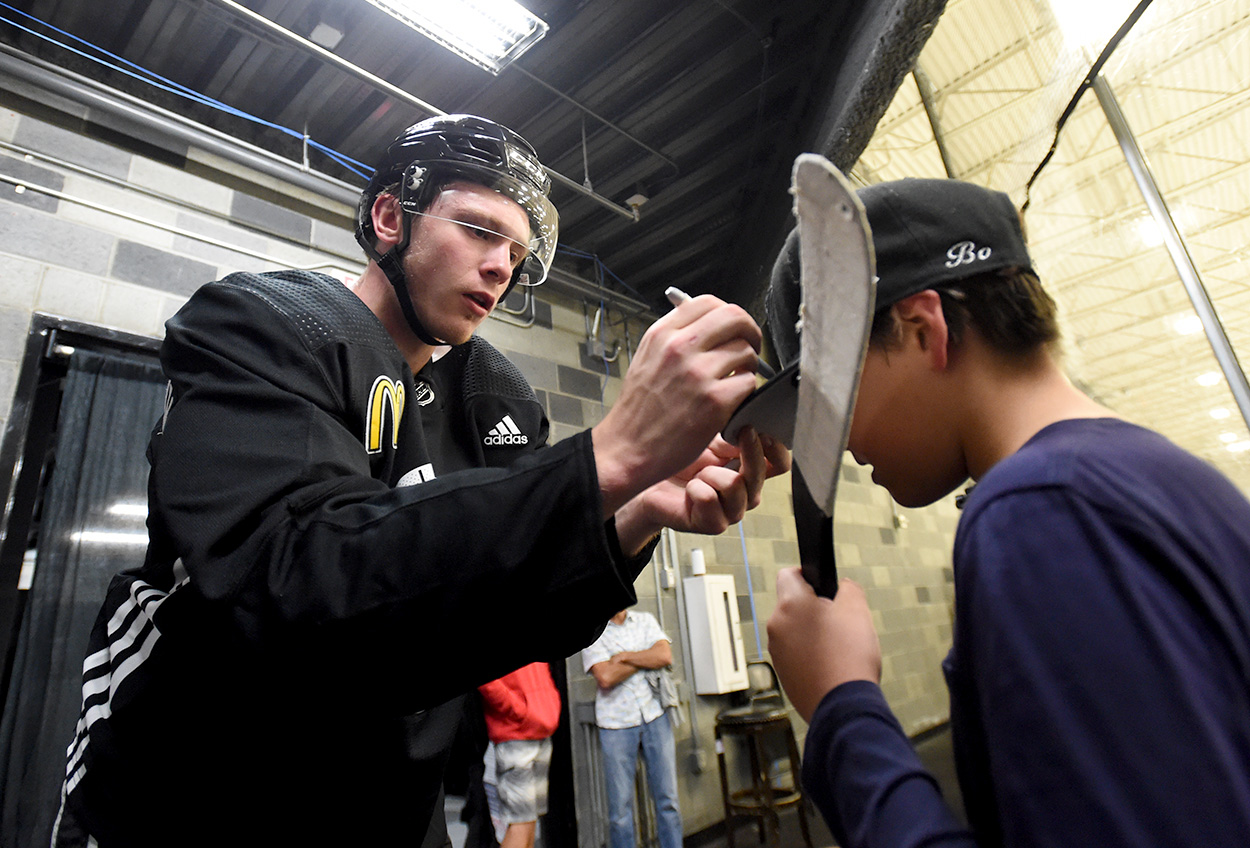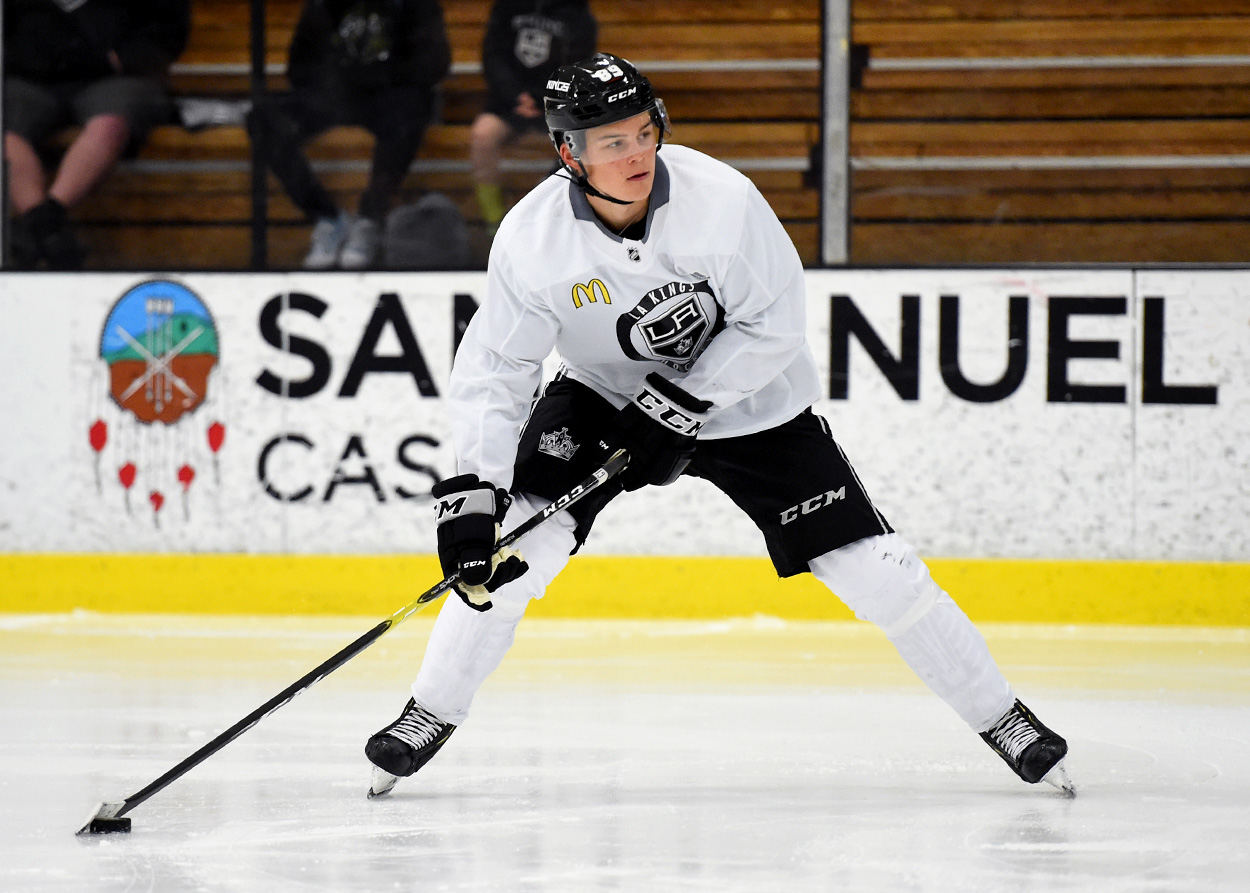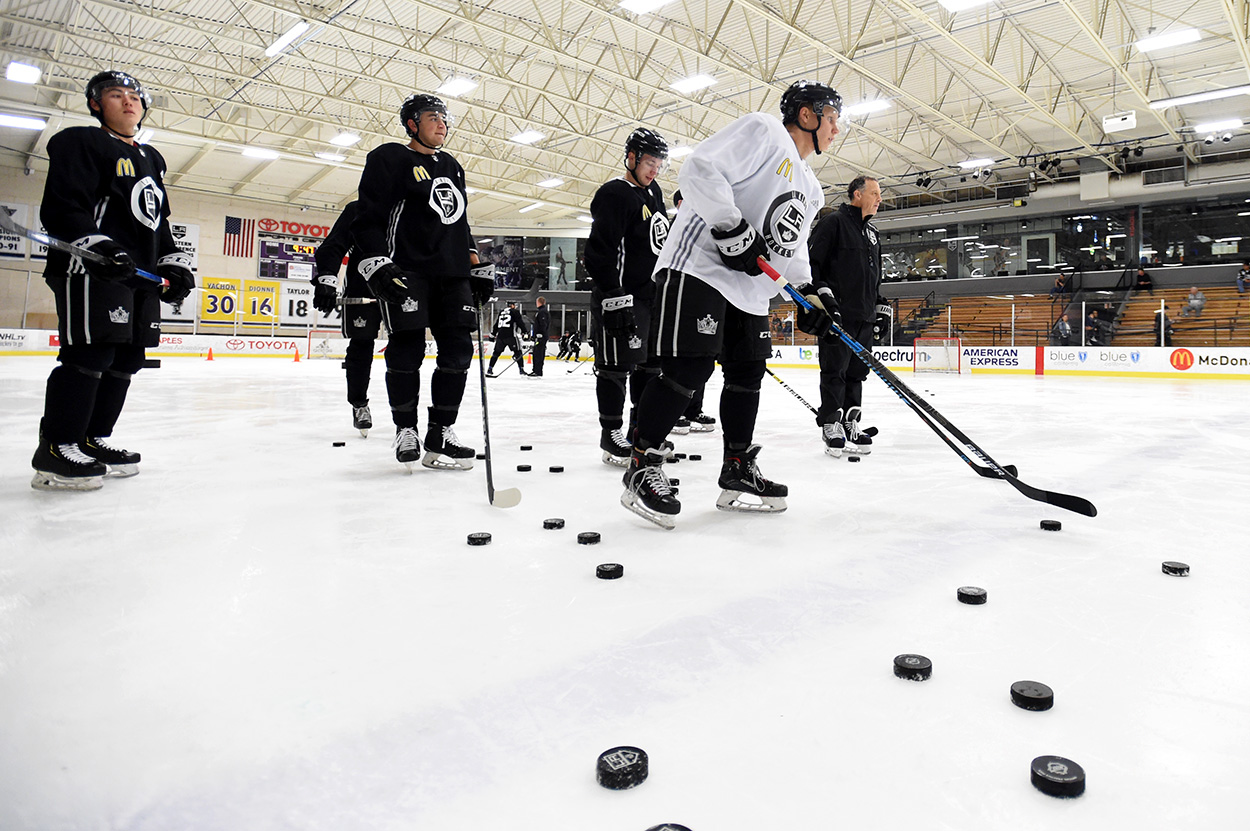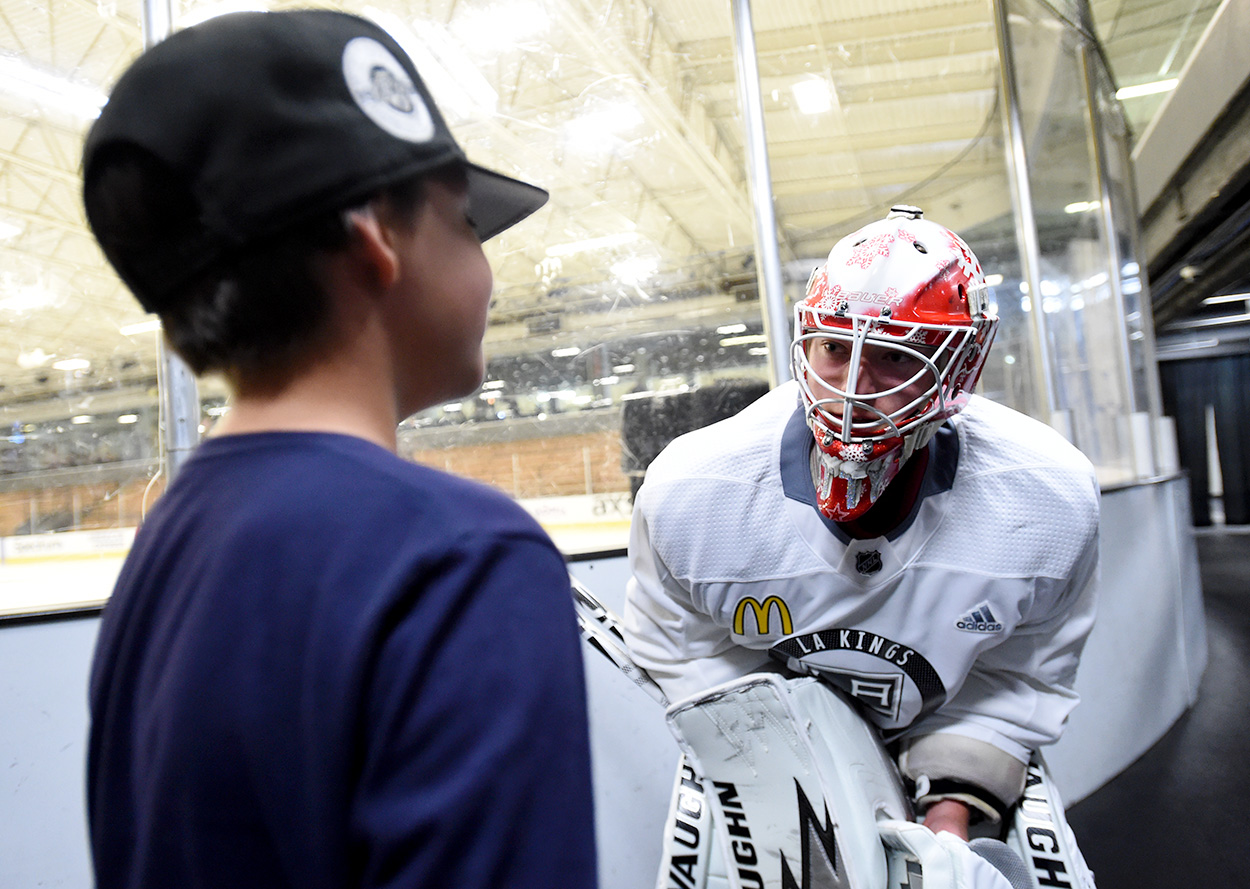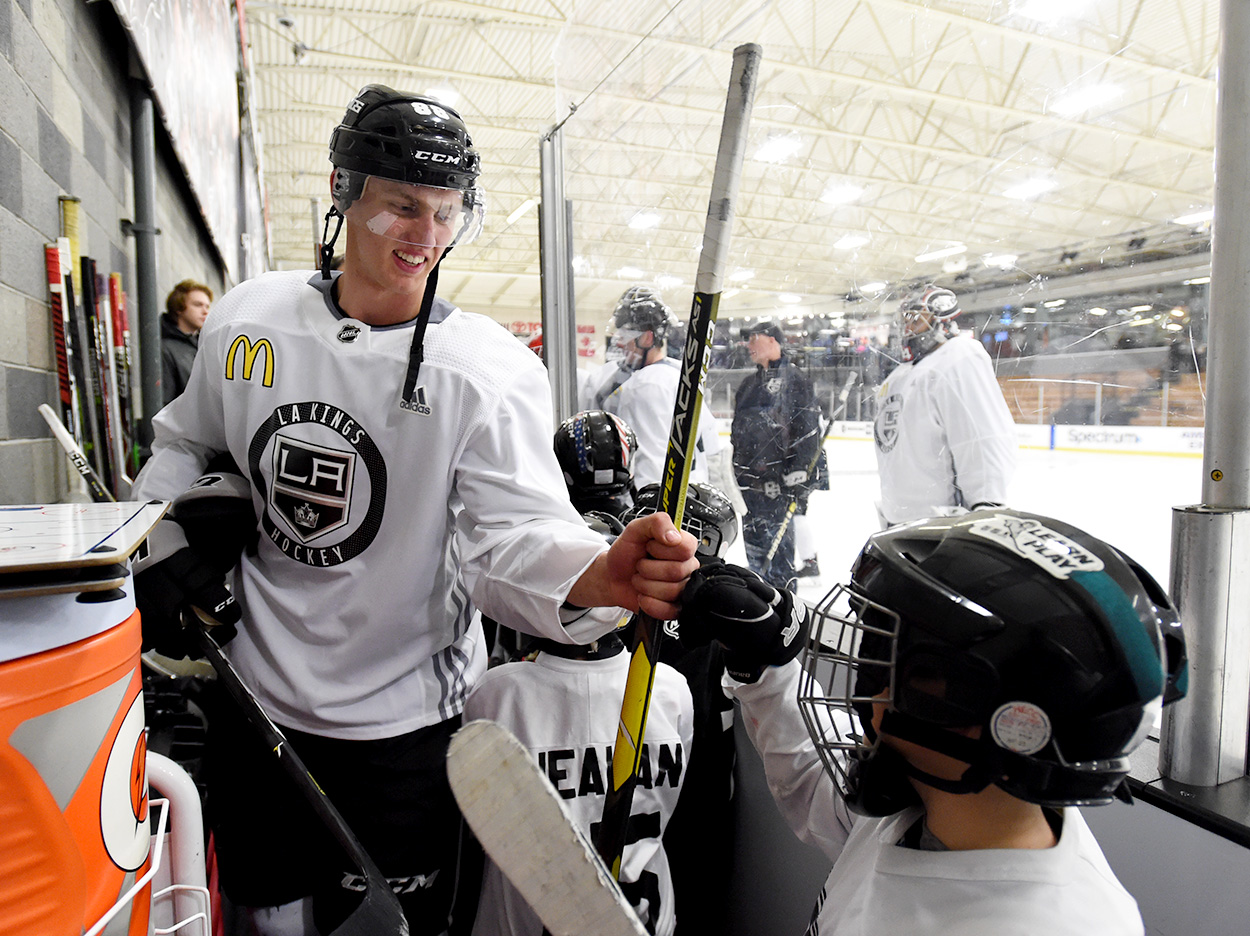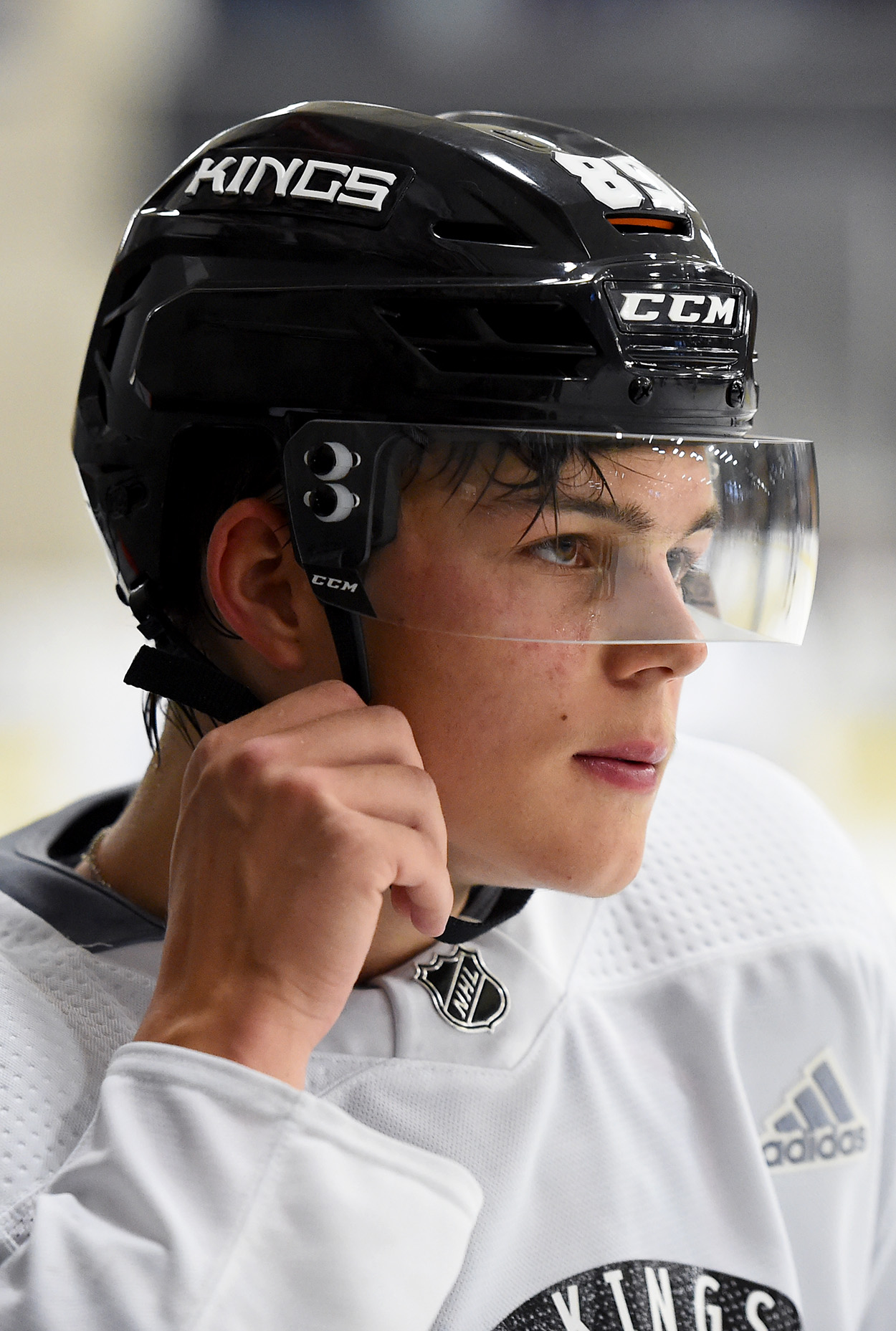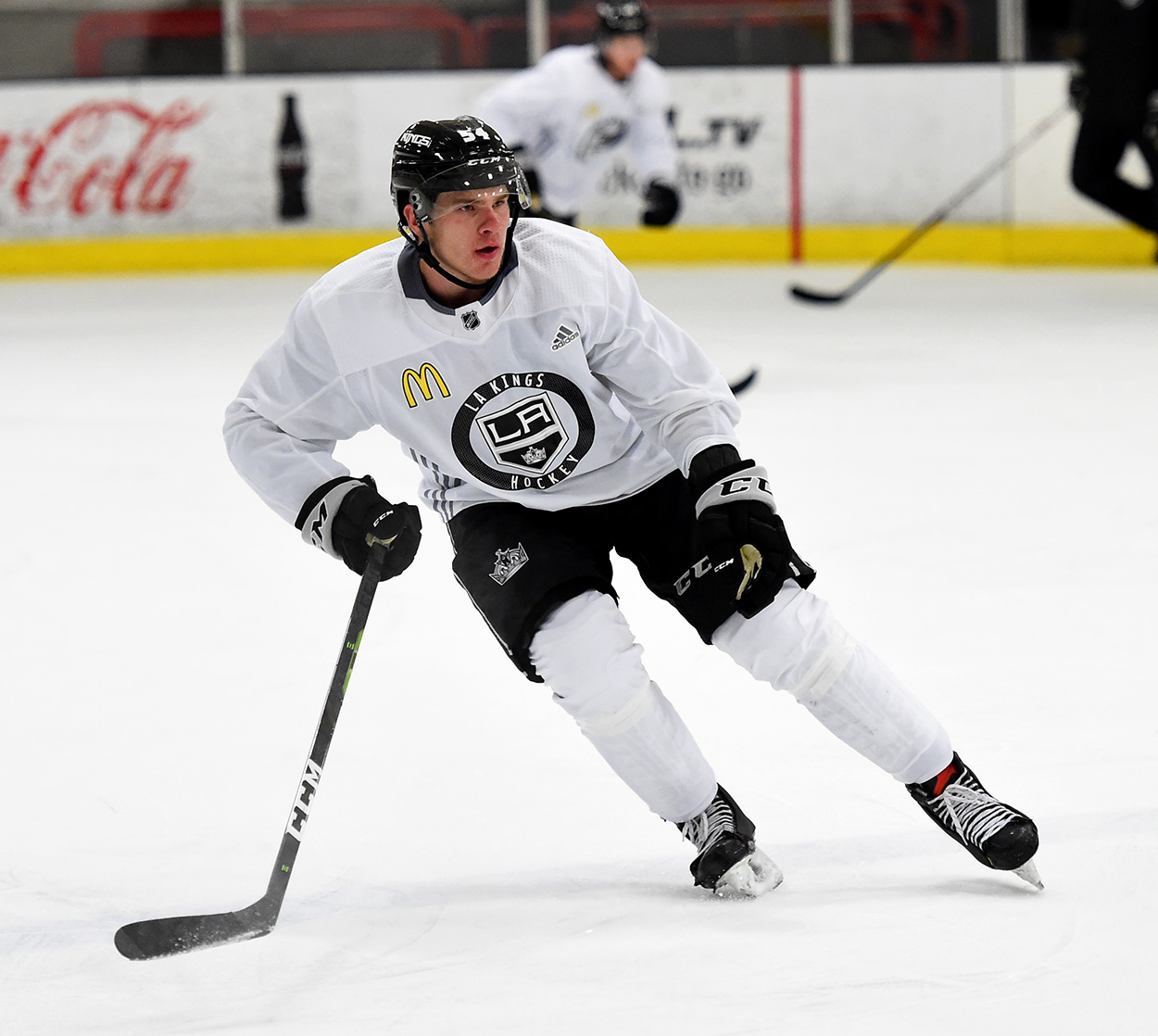 –Lead photo/all photos via Juan Ocampo/LA Kings/NHLI