While Alec Martinez, Ilya Kovalchuk and Adrian Kempe are in Slovakia, where the IIHF World Championship began late last week, Anze Kopitar has already concluded his international assignment, having captained Slovenia to a fourth place finish at the Division I World Championship in Astana, Kazakhstan.
Slovenia was neither promoted back up to the top flight – where they last participated in 2017 – nor relegated to Group B, and will again participate in the I-A pool in 2020, which they will bid to host. Really, the performance at the tournament served as an example of both the growth of Slovenian hockey as well as the limitations placed on a hockey federation in a country with only seven indoor rinks.
And that's what makes some of their more recent international tournaments all the more impressive. At the Sochi Games in 2014, they beat Austria (40 rinks as of summer, 2018) in the knockout round as part of a seventh place finish that leapfrogged them past Switzerland (111 rinks) and Slovakia (61 rinks), the latter of whom they'd beaten in pool play. In PyeongChang last year, they defeated the United States and Slovakia in group play before failing to capitalize on late chances in a knockout round loss against Norway, and again, if there's a representation of this generation's rise and impact on Slovenian men's hockey, it's that a ninth place finish in the Olympics conjured up some sour feelings.
And while Slovenia has been a country that performs disproportionately well given its size in a number of sports beyond hockey, there have also been several recent missed opportunities. In 2017, they went winless at seven World Championship games with Kopitar in the lineup and were relegated back to 1A, where in 2018 they finished in fifth place without Kopitar and were beaten by Poland, the sixth place team that was ultimately relegated to 1B.
But Kopitar has pledged to play for Slovenia when available, and wearing the national insignia is something that fills him with immense pride given the impact his family and his teammates have made on Slovenian hockey. When the Kings were in Nashville in the 2012-13 season, he wasn't able to watch the live stream of Slovenia's final Olympic qualifying game – "'when it's all said and done, just shoot me a text, either 'yes' or a 'no'," he nervously instructed his mother – but followed along from the hotel as Matjaz Kopitar, Anze's father and Slovenia's former head coach, and his brother, Gasper Kopitar, improbably won qualification for the Sochi games by defeating Belarus and then host Denmark to secure qualification. He also registered a hat trick in Olympic qualifying three summers ago, captaining the Lynx to another win over a host country by defeating Belarus in a shootout to secure their place in South Korea.
HOLY MOLY! Look at this goal from @AnzeKopitar in @lovehokej's game against Lithuania! Slovenia🇸🇮 is on its way to maintain in the Div. IA with the 4-0 lead, Lithuania🇱🇹 on its way to relegation. CC @LAKings pic.twitter.com/1gpxIzXP82

— IIHF (@IIHFHockey) May 5, 2019
Back to the 2019 tournament. Though Slovenia sported the second-best world ranking out of the six teams to participate in the I-A tournament, they weren't at full strength, and that's something that deals a major blow to teams with limited depth in their player pools. Ziga Jeglic, Ziga Pavlin and Jan Urbas, who have a combined 251 games and 62 goals for the national team, were all injured and unavailable for coach Ivo Jan's selection, and even with Kopitar's participation, that's an enormous amount of Olympic and high-level European experience to be without.
Of course, such a variable allows for high-level evaluation of younger players, and Pittsburgh fifth rounder Jan Drozg emerged as a star, leading Slovenia with five goals in the five-game tournament upon the conclusion of his 19-year-old season with QMJHL-Shawinigan.
"We've started to turnover or pass the torch to the younger guys," Kopitar said. "I've been fortunate to play with some really good players when I was younger, and I'm sure I'll get to play with some really good players when they start breaking in and I'm the old guy on the team. But you've got to realize that us picking the national team is between 30 to 35 players. There are very slim pickings, and every time we can assemble everybody with no injuries or anything, we feel very confident, and we've had some really good finishes, especially in Sochi. In Sochi we opened up a few doors for our guys to play in the top European leagues, but when there are a few guys missing, there are big shoes to fill. This year, unfortunately, we just couldn't fill 'em enough."
Kopitar tied Drozg for the team lead with seven points (2-5=7) in five games and spoke with LA Kings Insider from Slovenia about his spell with the national team and the experiences in both Bled, where the Lynx trained and faced Italy in a pair of friendlies, as well as at the World Championship in Astana.
LA Kings Insider: I know that Slovenia, there was no Jeglic or Urbas or Pavlin. I know that you couldn't roll out all the big guys. Just setting the stage here, what was the stage and shape of this Slovenian team coming in, and what were the circumstances in which they reached out and you played for them?
Anze Kopitar: I've said all along that if I have the time with my schedule in L.A., if I have time to go and play, I'll gladly play because being from Slovenia, it means a great deal for me just to be a part of the team. Being in Sochi for the Olympics and qualifying for the PyeongChang and not being able to go, I always wanted to go. I want my kids to see me play in front of the national team, too. The tournament, we just didn't have it to begin with. Not to search for excuses, but we were definitely missing some key guys, and with the capacity of hockey players that we have, every player that goes down, it's a great deal. Body-wise, we weren't 100%, but we also didn't play the best hockey that we possibly could. We didn't advance and didn't get relegated.
LAKI: Just going back a moment there, when you played the games against Italy in Bled, were those the first games your kids got to watch you in the Slovenian jersey?
AK: Yes – yeah, that was the first time. Actually, Neza was a few months old when I went to play in the Czech Republic in Ostrava, but obviously she wouldn't remember that. So, this was the first time they watched me play.
LAKI: Is that incredibly special? In addition to representing your country, how would you describe that feeling?
AK: It felt awesome. I don't know if Neja and Jakob really knew what was going on, because they were both chanting 'Go Kings Go' in the stands. Still, it means a great deal they saw me play, and maybe in a few years when they do realize that, that I can show them pictures and tell them about the experience.
LAKI:I assume you've played in the former Soviet countries? I don't know if you played in Kazakhstan, but had you played much in Belarus or Latvia in the past?
AK: I played in Belarus for the qualifiers – that was 2016. Played in Kazakhstan this time around for the first time. I have played in Latvia – this was about 15 years ago. At that time, you don't really know any better. We were under-18s playing there, and you don't really pay attention to anything else but hockey, so I can't really tell you about that environment back in the day. I played in the Czech Republic quite a bit, but again, I was for sure too young to realize what else was going on besides hockey.
LAKI: Players who have played in Astana have loved it. What was Astana like, what was the environment in the big rink like when you played their national team? And how different is it from the 82-game grind and travel of the NHL?
AK: It's definitely different. First of all, Astana is a beautiful city. I was pleasantly surprised with you nice it was and clean, and I guess it was brand new, because they started building it in '97. The city's about 20 years old, it's still brand new and is still maintained very well – it's nice and clean, it almost felt like a Western city. Going and playing in that tournament, it certainly feels different than playing in a regular NHL game, but it was a lot of fun, there were some good games.
LAKI: Same plan going forward – when called upon, it's an honor and you'd like to play for them, should the situation arise?
AK: Yeah, no change. There actually might be a good chance that the World Championships are in Slovenia next year, so if there's time for me to go, I'll certainly go.
All photos via Rok Srakar/IHF Slovenia: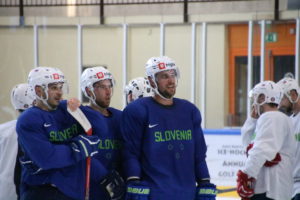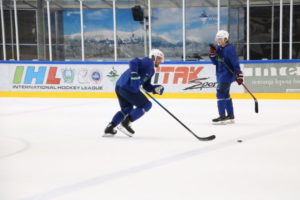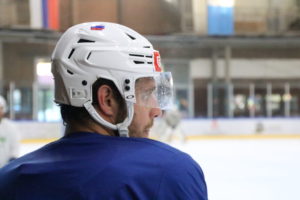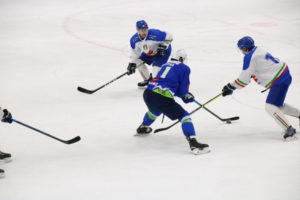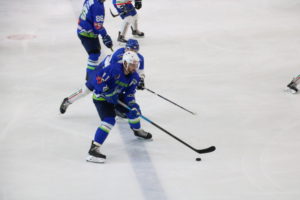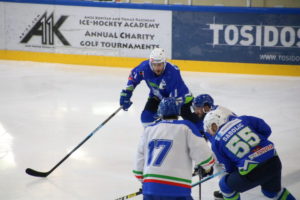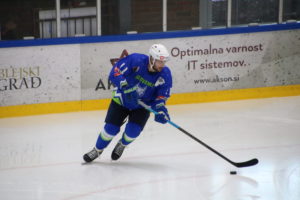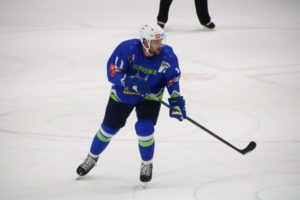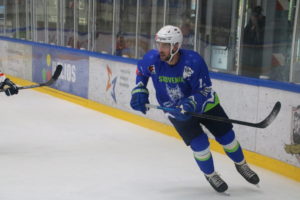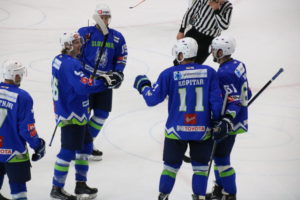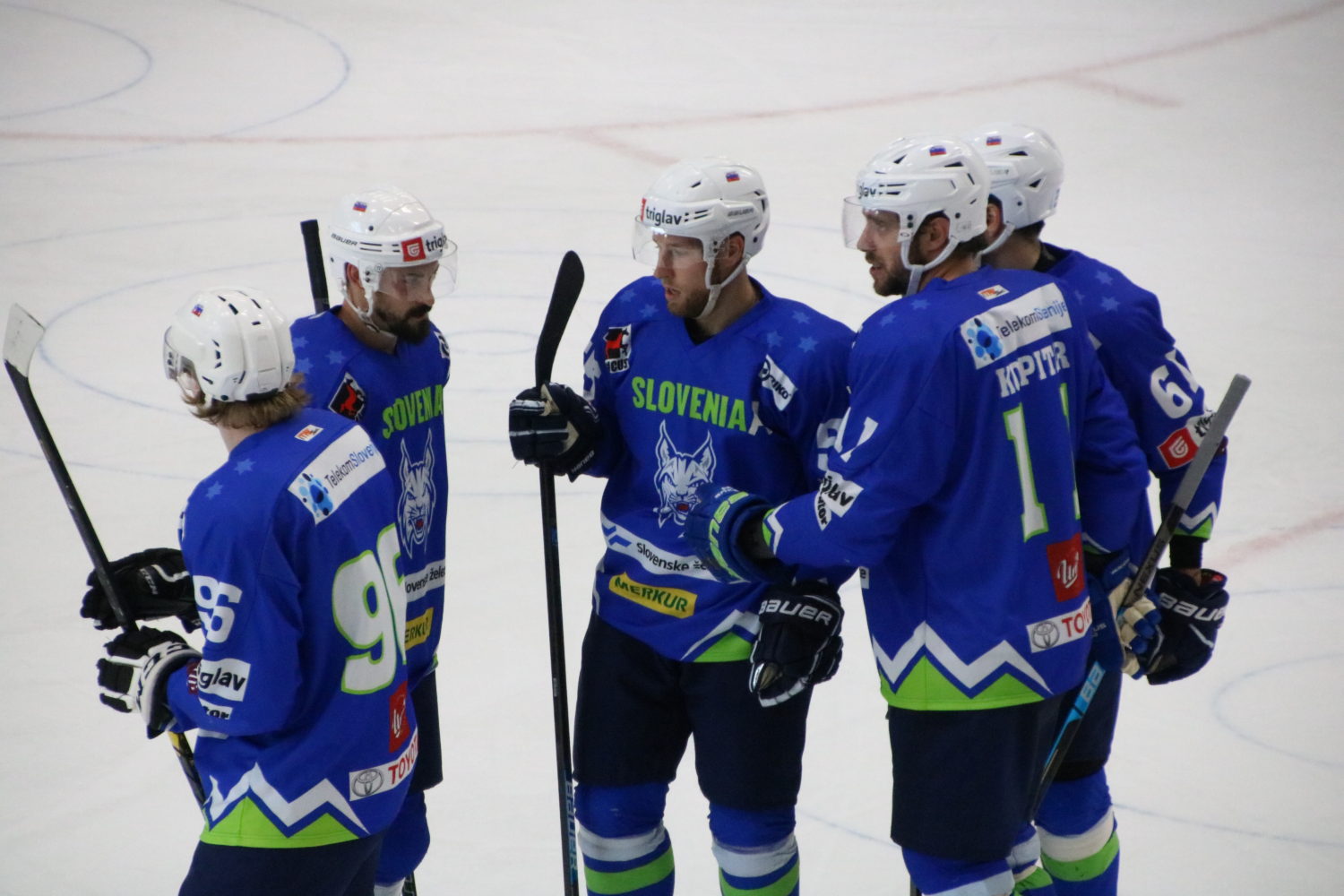 –Lead photo via Rok Srakar/IHF Slovenia