TWO GAMES FOR KARLSSON | So says the Department of Player Safety on a hit in which Erik Karlsson made "the head the main point of contact on a hit where such contact was avoidable." The DoPS' position is clear: the head is the main point of contact – "the majority of the impact is delivered to Wagner's head," the video states – and Wagner didn't "materially" change the position of his head or body, so Rule 48 applies.

Karlsson will miss a home game against Arizona this evening and a post-Christmas visit from Anaheim on Thursday. This is his first career suspension and the first suspension in the Los Angeles-San Jose rivalry since Raffi Torres' expulsion from the teams' 2013 playoff series, news that was broken by LAKI user Kings of Komedy. Here's to hoping Wagner isn't too badly affected by this head injury; he was noticeably woozy in its aftermath.

RIP, BOB CROCKER | Longtime NHL scout Bob Crocker, who served as the LA Kings' amateur scout in the Northeastern U.S. from 2005-06 through 2016-17, passed away Saturday at the age of 90. In 2015, Crocker was presented with the Lester Patrick Trophy, joining Bob Pulford, Cammi Granato, Marcel Dionne, Wayne Gretzky and Terry Sawchuk as Kings figures to have won the award presented by the NHL for "outstanding service to hockey in the United States."

The Kings shared a statement:
The LA Kings are saddened to learn of the passing of Bob Crocker. Mr. Crocker – affectionately known as "The Dean of New England scouting" – served as a Kings scout for more than a decade, and in 2015 he was recognized with the Lester Patrick Trophy for outstanding service to hockey in the United States. In addition to his decorated hockey resume, it was Bob's incredible passion for the job and his attention to detail that were just two of the numerous attributes his friends and co-workers marveled at, along with his kindness and compassion for everyone he encountered. Our organization extends its deepest condolences to the Crocker family.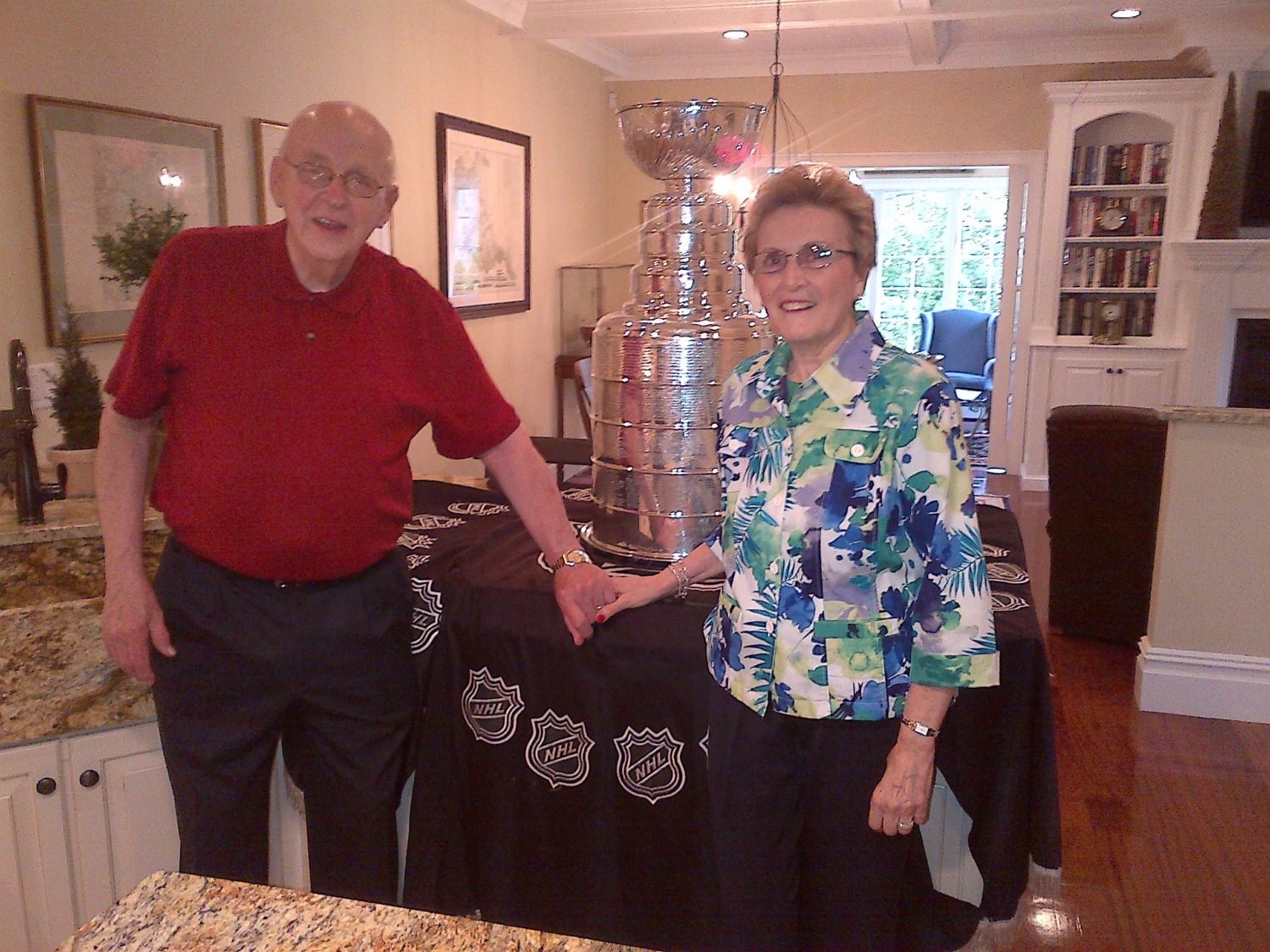 My thoughts and condolences go out to the family of Bob Crocker. Bob was the long time asst. GM of the Hartford Whalers, Lester Patrick Award winner and most recently scouting for LAKings. "The Dean of New England" always treated me with respect. Great man RIP.#whale

— John Forslund (@JohnForslund) December 23, 2018
KINGS MAKE THE CUT | What an encouraging six months it has been for Johan Sodergran, who was selected in the sixth round by the LA Kings at the NHL Draft after a 20-game scoreless spell in the SHL as a late-birthday 18-year-old. Since then, he had a good showing at development camp, got off to a torrid start with Linkoping bridged around his 19th birthday, and, in maintaining the play that had seen him register seven goals in his first 21 SHL games this season, earn a spot on Sweden's World Junior Championship team. Mikey Anderson was also named to the United States' team, but as a veteran returnee, he was among L.A.'s easiest prospects to project onto a team. One of three Minnesota-Duluth Bulldogs on the American squad, Anderson has three goals, seven points and a plus-four rating in 16 games with the defending champions.
It's shaping up as a tournament in which the Kings will be represented by Sodergran (SWE), Anderson (USA), Rasmsus Kupari (FIN), Jaret Anderson-Dolan (CAN) and Markus Phillips (CAN). If you've got some time, Anderson is a guest on a 35-minute Bulldogs Insider podcast, courtesy of the Duluth News-Tribune.
–LONGEST KNIGHTS OF THE YEAR | Because of the asymmetrical scheduling matrix, the LA Kings face the Vegas Golden Knights five times this season and all other teams in the Pacific Division four times. That will naturally let some emotion and resentment marinate, given that these teams faced each other (briefly) in the playoffs last season and already ran into some controversy two weekends ago when Pierre-Edouard Bellemare was not penalized nor hit with supplemental discipline for his hit to Kyle Clifford's head. (Clifford, who experienced concussion-like symptoms after the hit, hasn't played since.)
Applying some heat to the rivalry last season, the Golden Knights' game operations crew seized on a December, 2017 Drew Doughty quote in which the Kings' alternate captain said that "there's no way they're going to be a better team than us by the end of the season" and projected the quote onto the ice during pre-game hype and warm-up videos. That's some good, mischievous fun that the team capitalized on during their Cinderella inaugural run, but did it ever irritate Doughty that they got some mileage at his expense? "No," Doughty said.
"I still believe if I maybe played in that one game, then the series might've been a little different. But, no. I'm going to speak my mind, and if they want top use it for motivation, good on them, I guess, but you say the things you believe, and at that point of the year, I believed that, and that's the bottom line."
More generally, when an opposing player says something that draws notice and attracts attention from the outside, does it ever resonate within the room as a means of motivation? "No, never, no," Doughty said. "Maybe if someone specifically called out a player, somebody would talk about it. I think for the most part, most guys on our team besides maybe a few guys aren't looking in the media, reading stuff. We don't see these articles or what people are saying about us. We just try to keep that to the side. We just ignore it."
–Lead photo via Maddie Meyer/Getty Images