Notes from today's John Stevens media scrum:
–Derek Forbort is progressing, but there's still a ways to go. "He skated the last couple days at the early parts of practice, which we felt was encouraging," Stevens said. "Just trying to monitor him and make sure there's no setbacks. Going into yesterday and today, it was more about getting his legs back because he had to shut them down for a while and getting his conditioning back up and his timing. In terms of his rehab with his injury, he felt good and he's progressing forward, so that's encouraging. Hopefully we can start to get him more integrated in practice where he can at some point stay for the whole practice and not leave midway through – and he left practice midway through because it was planned, not because he had to."
They're monitoring Forbort with their Catapult devices, a sports bra-slash-vest with computer chips inside that measure sports performance and endurance. More on that in a moment. But when Forbort hits a certain metric measured by the Catapult device, the team takes him off the ice. "We also have knowledge of when we did the drills previously what numbers we should expect," Stevens continued. "With Matt Price in our training staff and John Meyer, we said this is how far we'll take him each day. As long as there's no setbacks in terms of the injuries, then we'll just keep pushing him forward."
The Catapults are very effective for cross-referencing their numbers against baseline endurance analytics. "You can see what your workloads were when you played really well, and when the team struggles, you can go back and look at those workloads to see if you can change something to get a better performance out of your group." Stevens said that when the Catapults were first introduced several years ago that some of the players were apprehensive towards their use, but once they realized that they were to help the players, and not to find out what they were doing wrong, they became much more receptive.
–As noted, expect a more regular lineup in tomorrow's Kings vs Kings scrimmage than the one shown two years ago that featured Tanner Pearson, Tyler Toffoli, Brayden McNabb and a mostly younger players. "Everybody's playing," Stevens said. "We can't play everybody in camp, but all the regulars are playing." It'll be an important day with live game action, and while there won't be special teams work, there will be three-on-three work and shootouts. Who else is excited to see Ilya Kovalchuk in the shootout? The players are open to this because they like to play games and like the structure. They get into battle and reading-and-reacting situations and are able to time their shift length and utilize line changes, possibilities that practice can't really afford, as Stevens noted.
–Stevens was asked whether any younger players stood out and said that he's looking primarily at their pace and whether they can keep up with further detail installation after what he had seen of them in development camp. "Probably the one kid that was good in rookie camp that's kind of carried his pace in the main camp is Anderson-Dolan," he said. "He plays with a lot of pace, he's got a lot of detail in his game, he's got good intensity. Carries a lot of speed out there. He's had a good first couple days."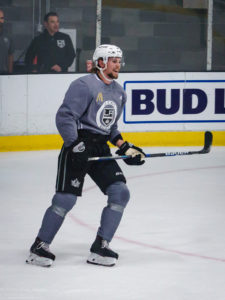 –Adrian Kempe had a fine rookie season, but, as we all recall, was held scoreless from February 9 onward. Stevens said that even when he wasn't scoring that he was helping the team win, "but at the end of the day, we don't want to go that long of a stretch."
Stevens shared that as well as Adrian seemingly looked at times through the second half of the season, the lack of scoring did bother the finely tuned young forward. "I think Adrian's game, maybe he tried a little bit too much off the rush. I think he can get to the tough areas a little more and more consistently he'll get rewarded for it," he said. "But having said that, if you go back and look at it, he created an awful lot of scoring opportunities that weren't executed or finished around the net. So, I think he was getting chances, but the chances weren't being finished whether it was by him or the people he was playing with."
Kempe took 119 shots in all situations last season. The team would like to see him add some, err, juice to that number. "I'd like to see him shoot the puck a little more, as well," Stevens said. "I think he gets to open spaces with his speed. He is a guy that's good on the forecheck and he's willing to take pucks hard to the net, but I think he shoots the puck really well, and we would like to see his shot volume go up this year."
–A close friend of Adrian Kempe, Alex Iafallo turned in one of the Kings' most unsung performances last year and came into camp after having put good work in over the summer. He may get some additional special teams work this year; while he may occasionally fill in on the power play, there might be more of a opportunity on the penalty kill.
"He plays a 200-foot game, as does Adrian, that's going to lend itself to responsibility that'll allow us to play four lines more. I think they can be a real difference-maker in games this year if they produce the way we think they can, and we do think they can," said Stevens, who said that Iafallo can be a versatile player because of his ability to slot on the left or right side, "although he's most comfortable on the left."
–Pierre Turgeon decided not to come back for a second year, so Stevens was asked how he'll look to redistribute the assistant coach's responsibilities. "More than anything, he was involved in conversations about the game because he had played the game at a high level offensively. In terms of day-to-day preparation, those are responsibilities we can assume with our staff," Stevens said. Bill Ranford will continue to track chances again, as he had in previous years. Between the three coaches, the power play, penalty kill and pre-scout will be addressed. Some areas that'll be missed are the daily conversations with Turgeon over the state and direction of the game, and the insight shared by someone who amassed 1,327 points in his career. Stevens also noted that Turgeon loved getting on the ice with the players, as many coaches do, but that Player Development's Craig Johnson can help out when available and needed.
–On whether there have been any surprises with Ilya Kovalchuk: "We know what his skill set is. We know how he shoots the puck. I think he's a better passer than he's given credit for, just because he shoots the puck so well. It's only practice, but he's got a great skill set, he's got a really great mind offensively, he seems to find open ice all the time and finds areas to get open where he gets really great scoring opportunities. We're looking forward to seeing him get into a scrimmage and get into some games."
Photos via Juan Ocampo/NHLI/LA Kings: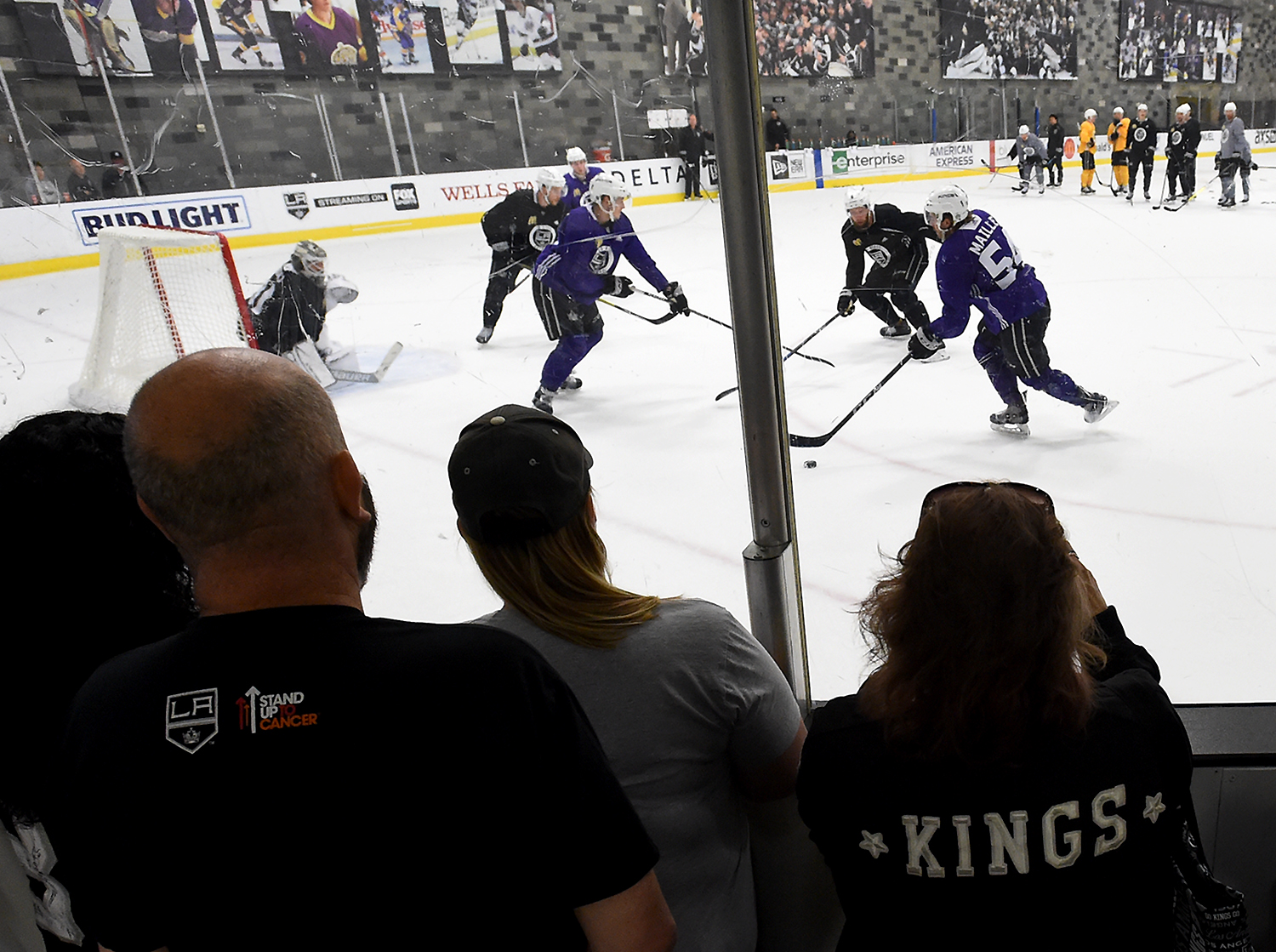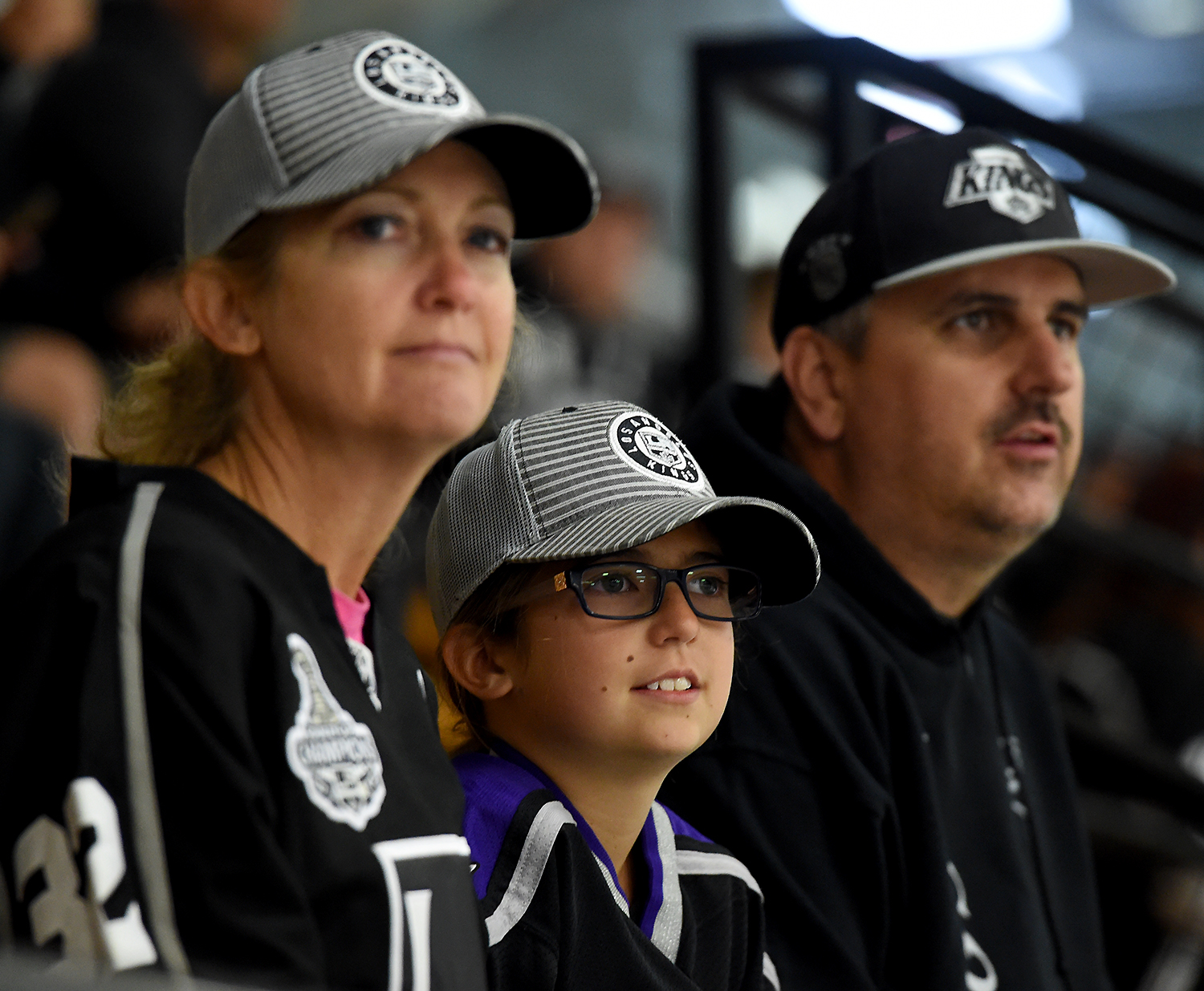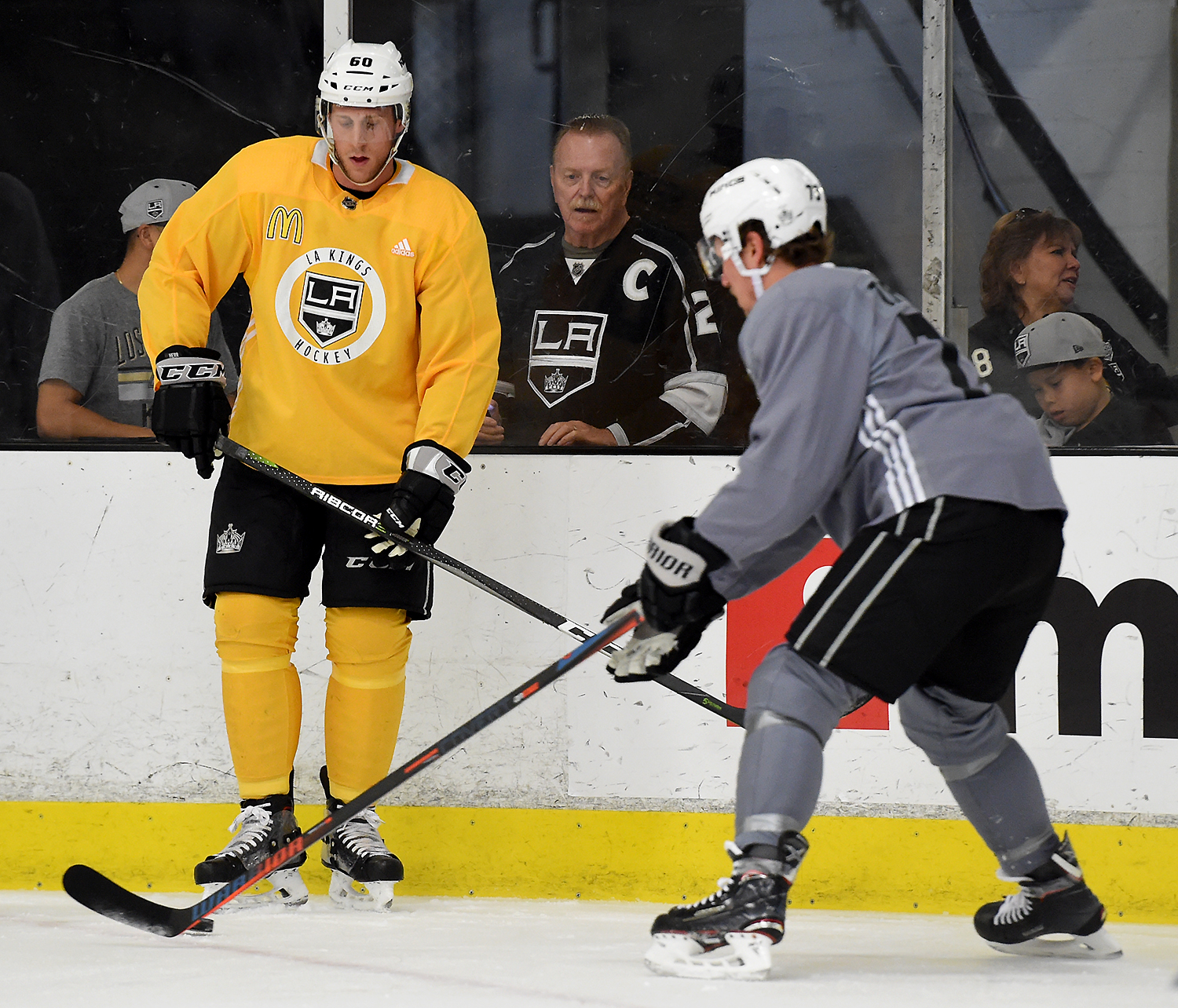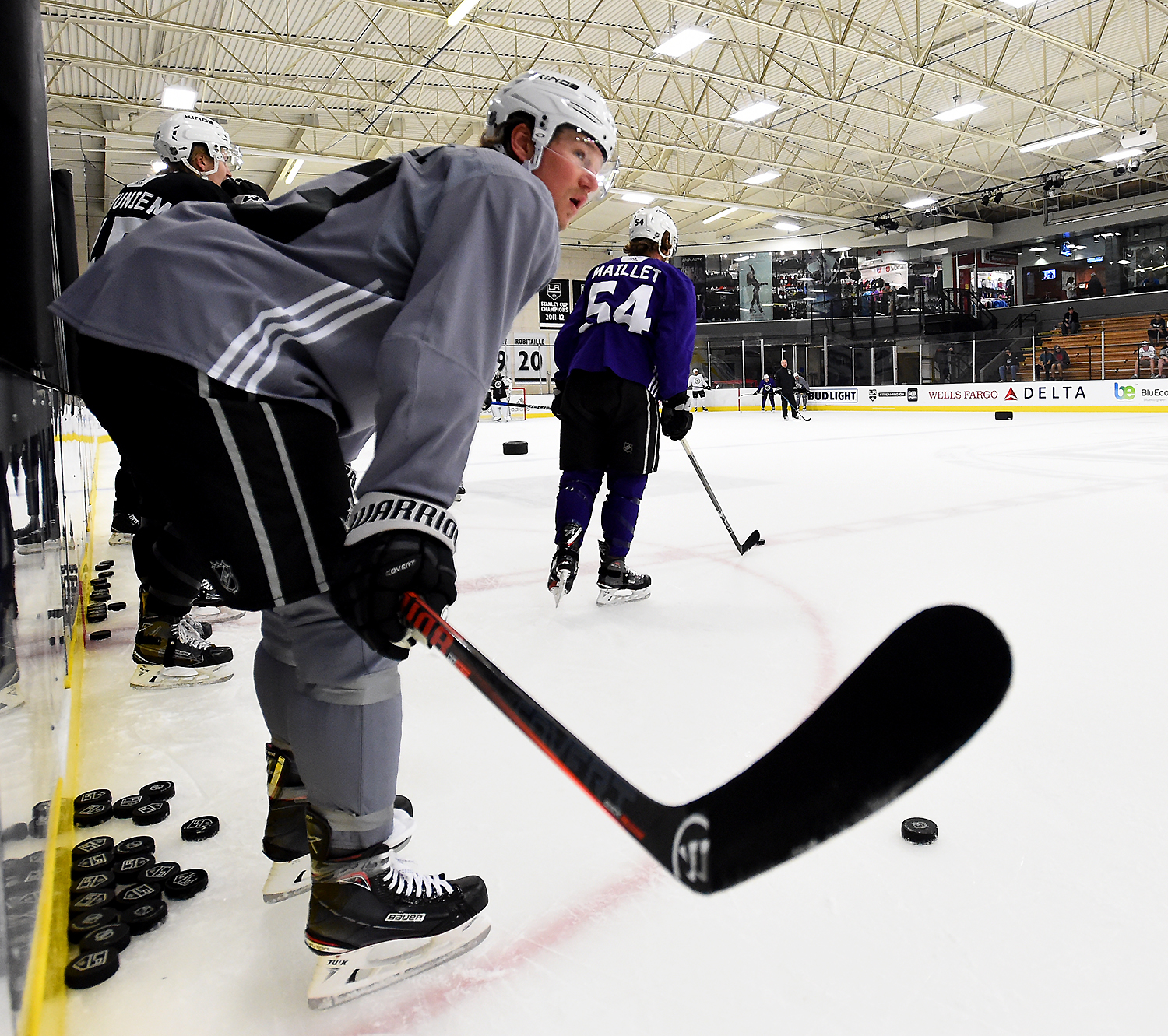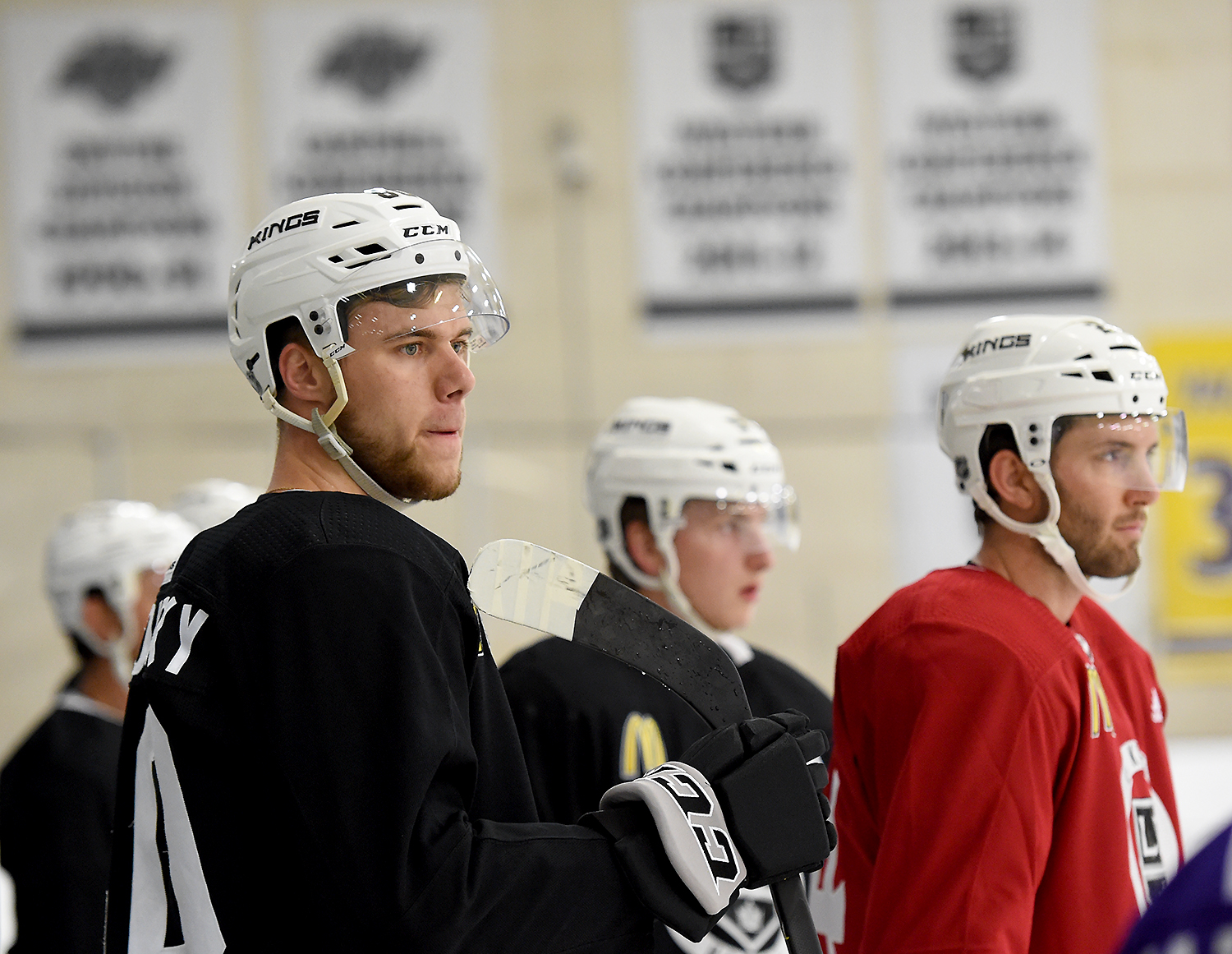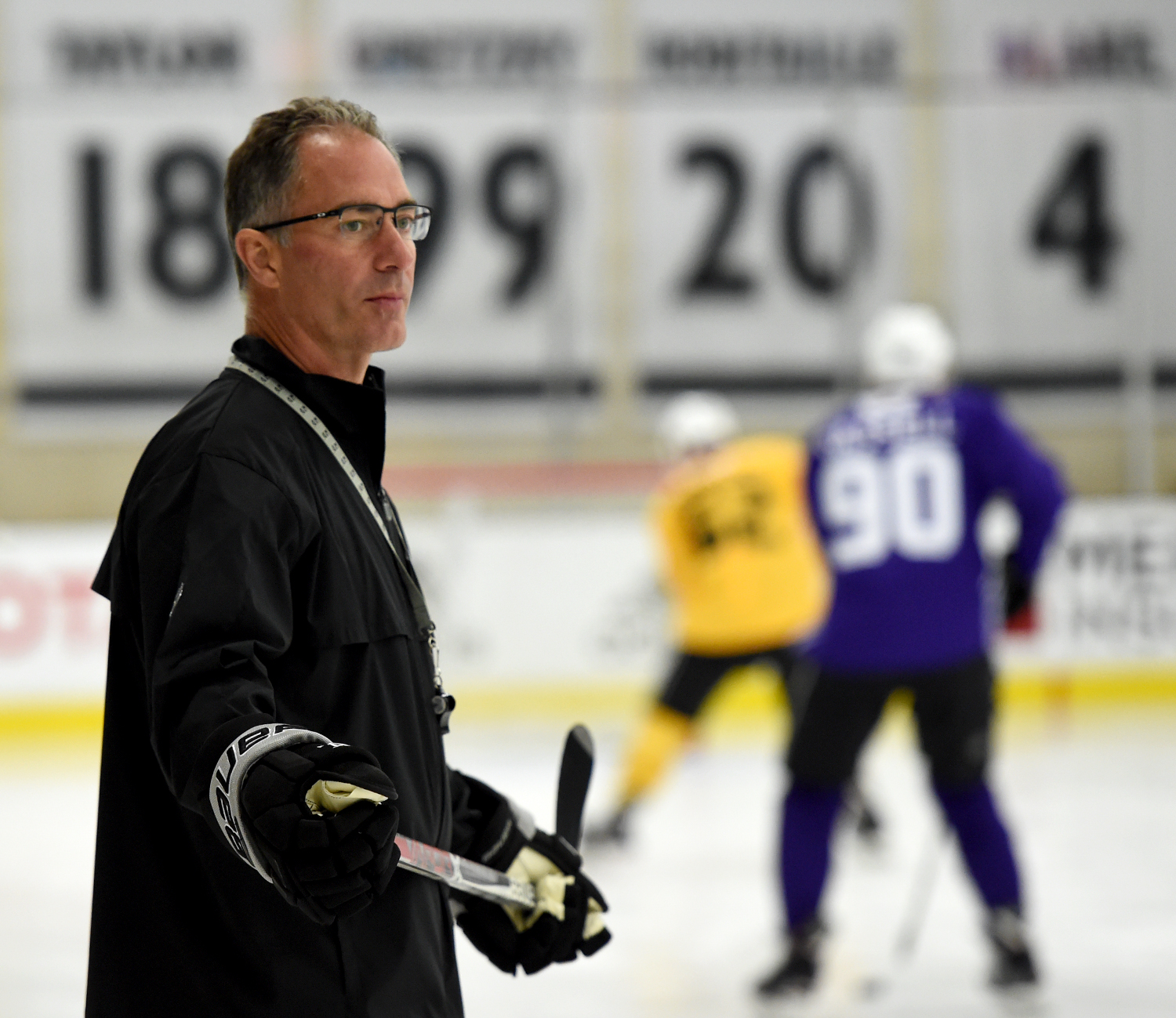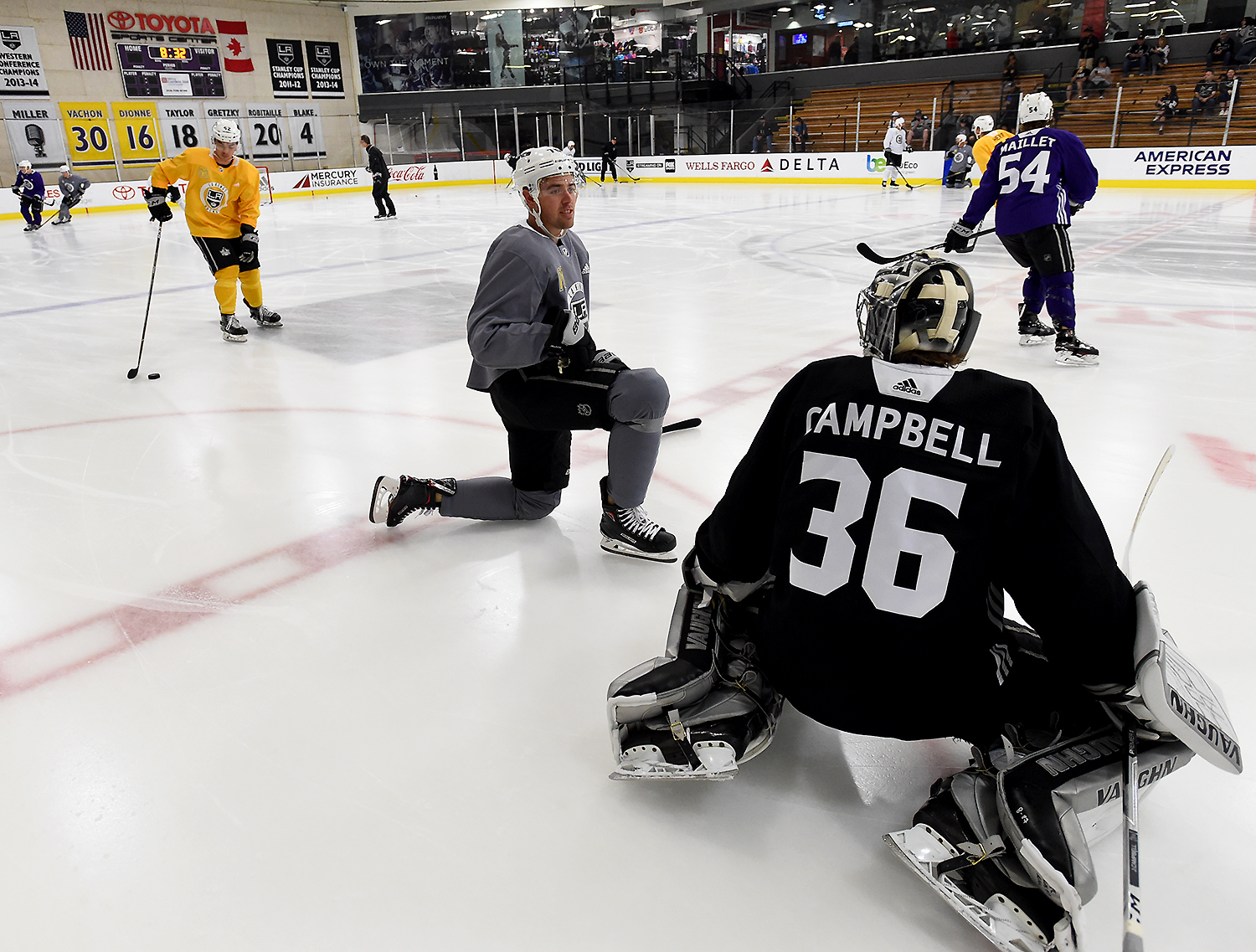 Photos via Jon Bradley: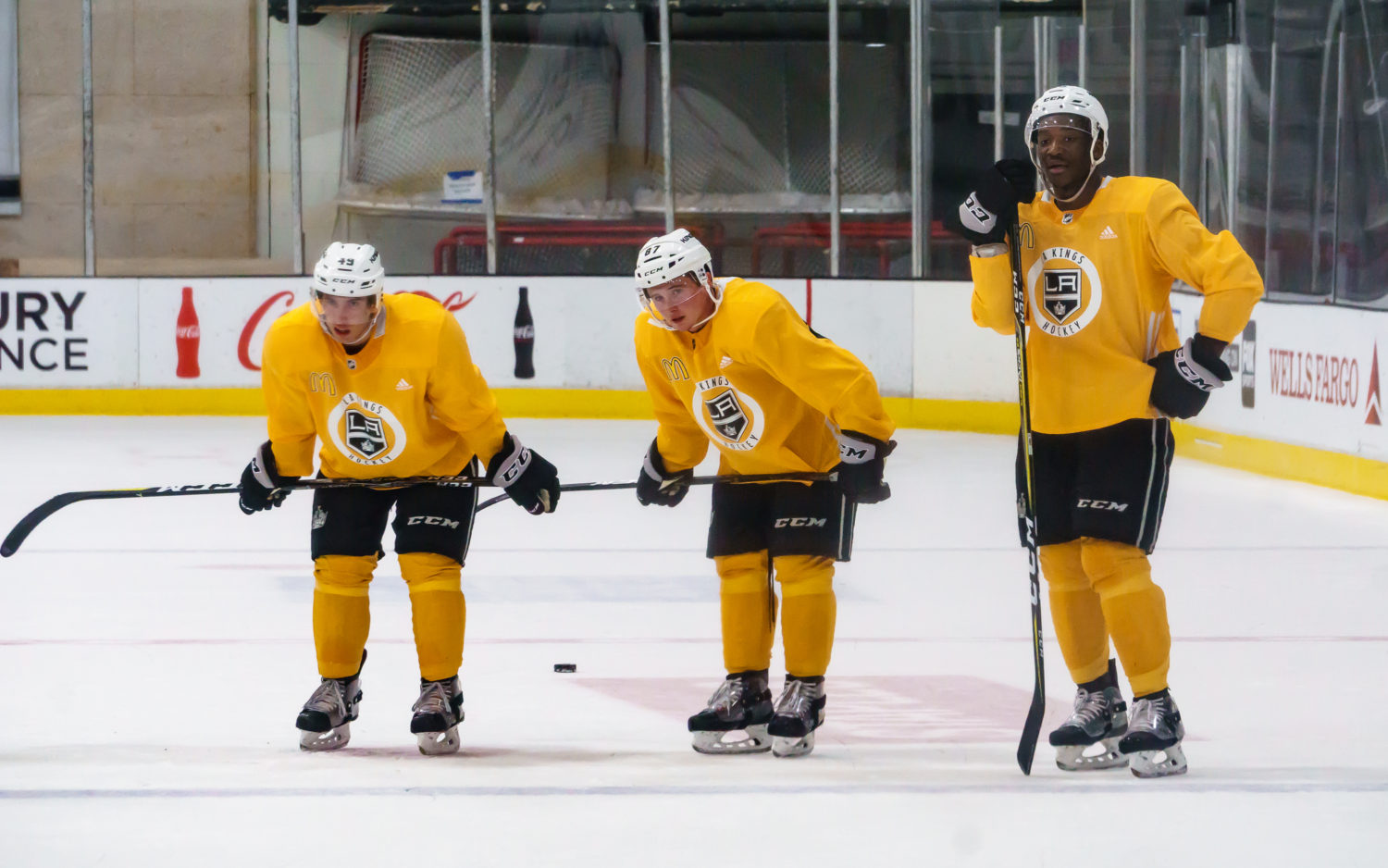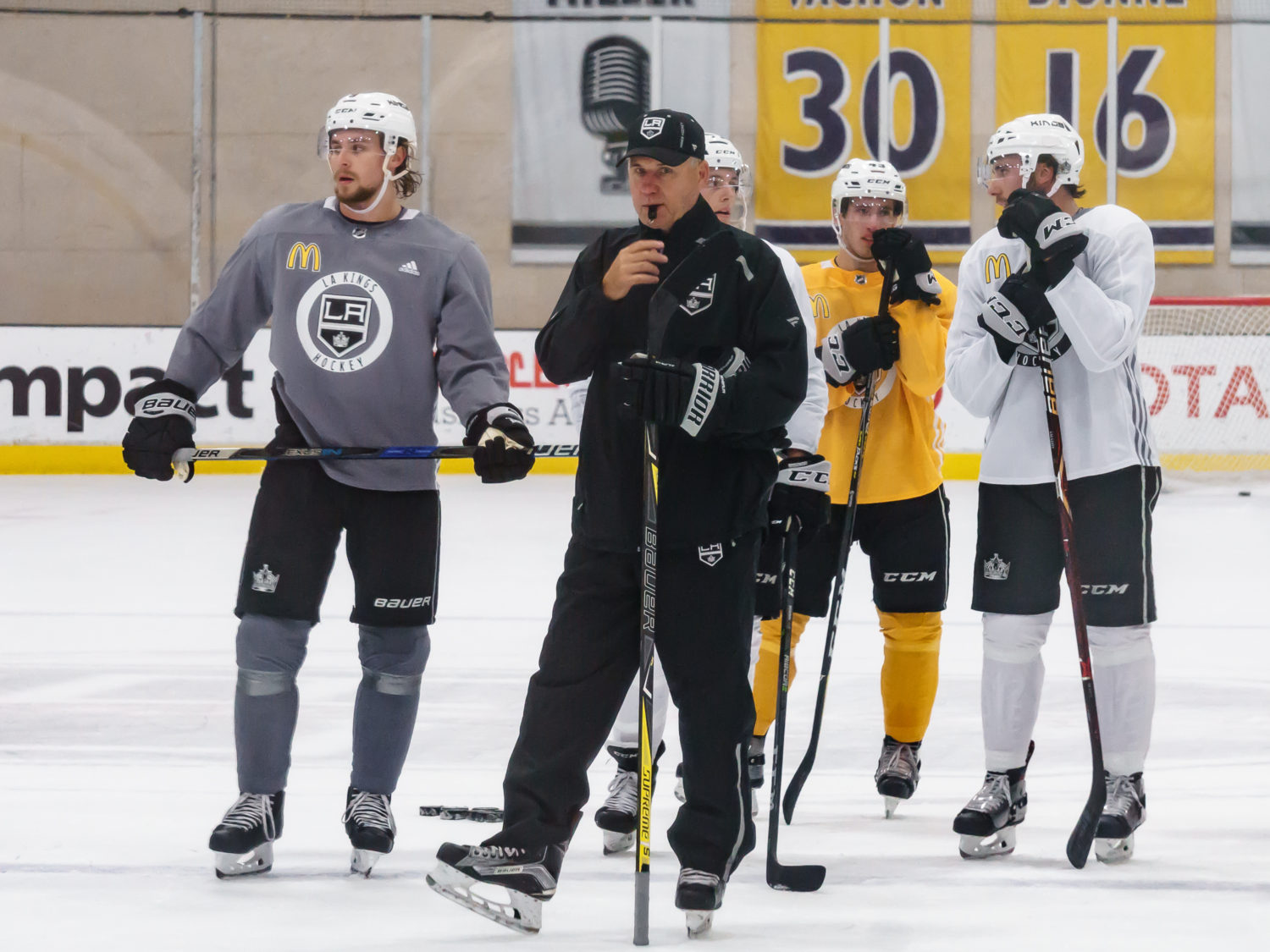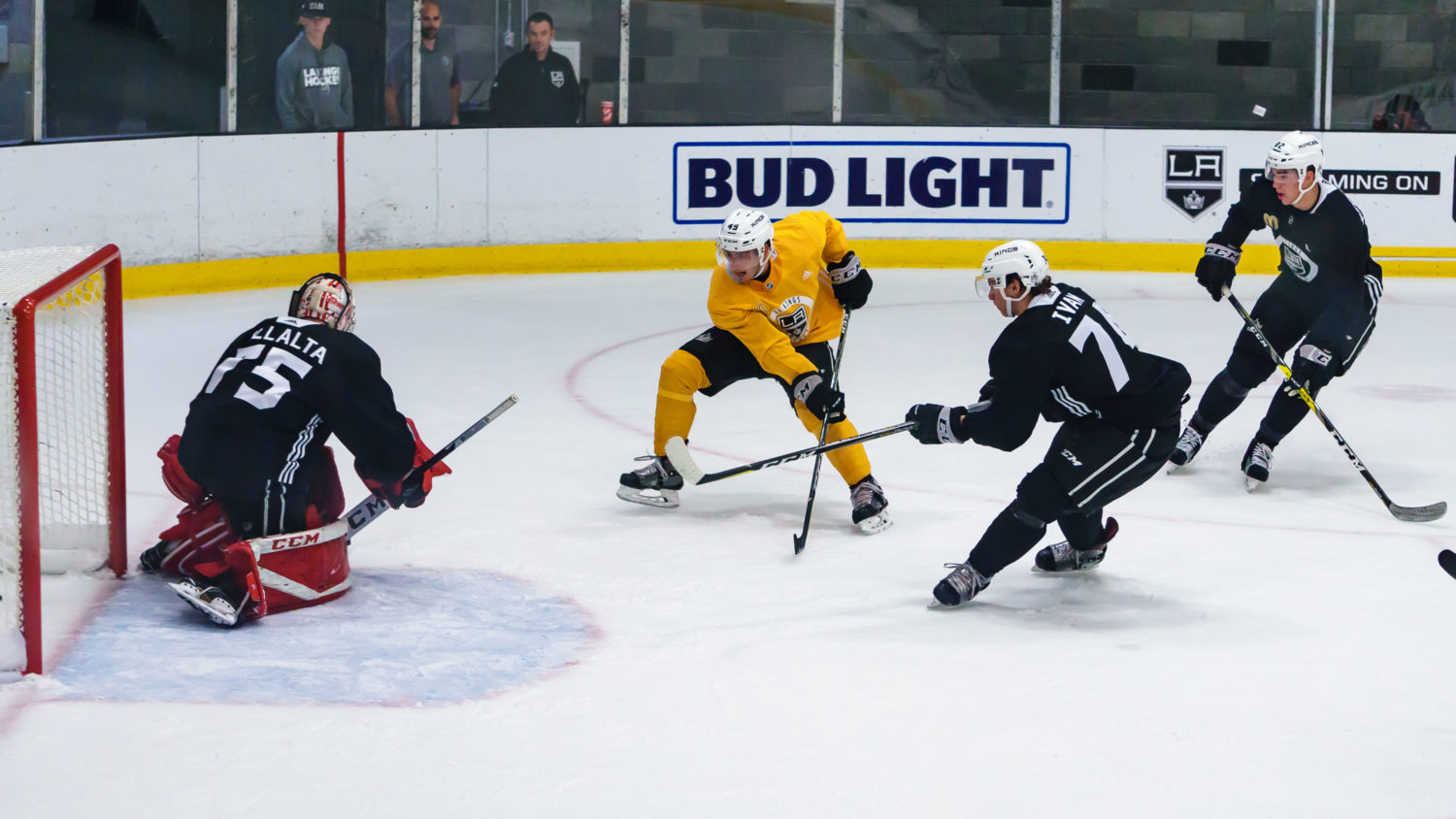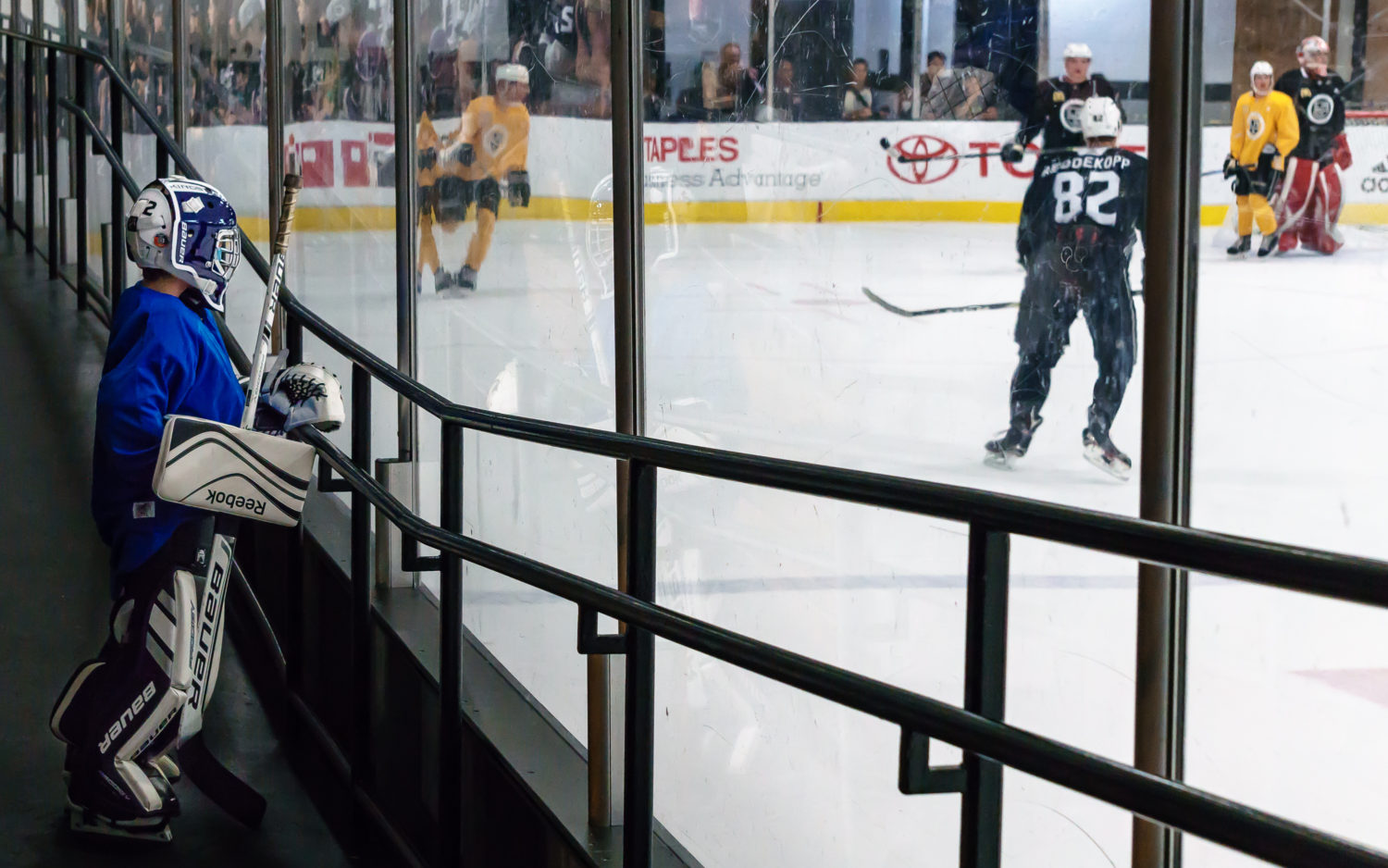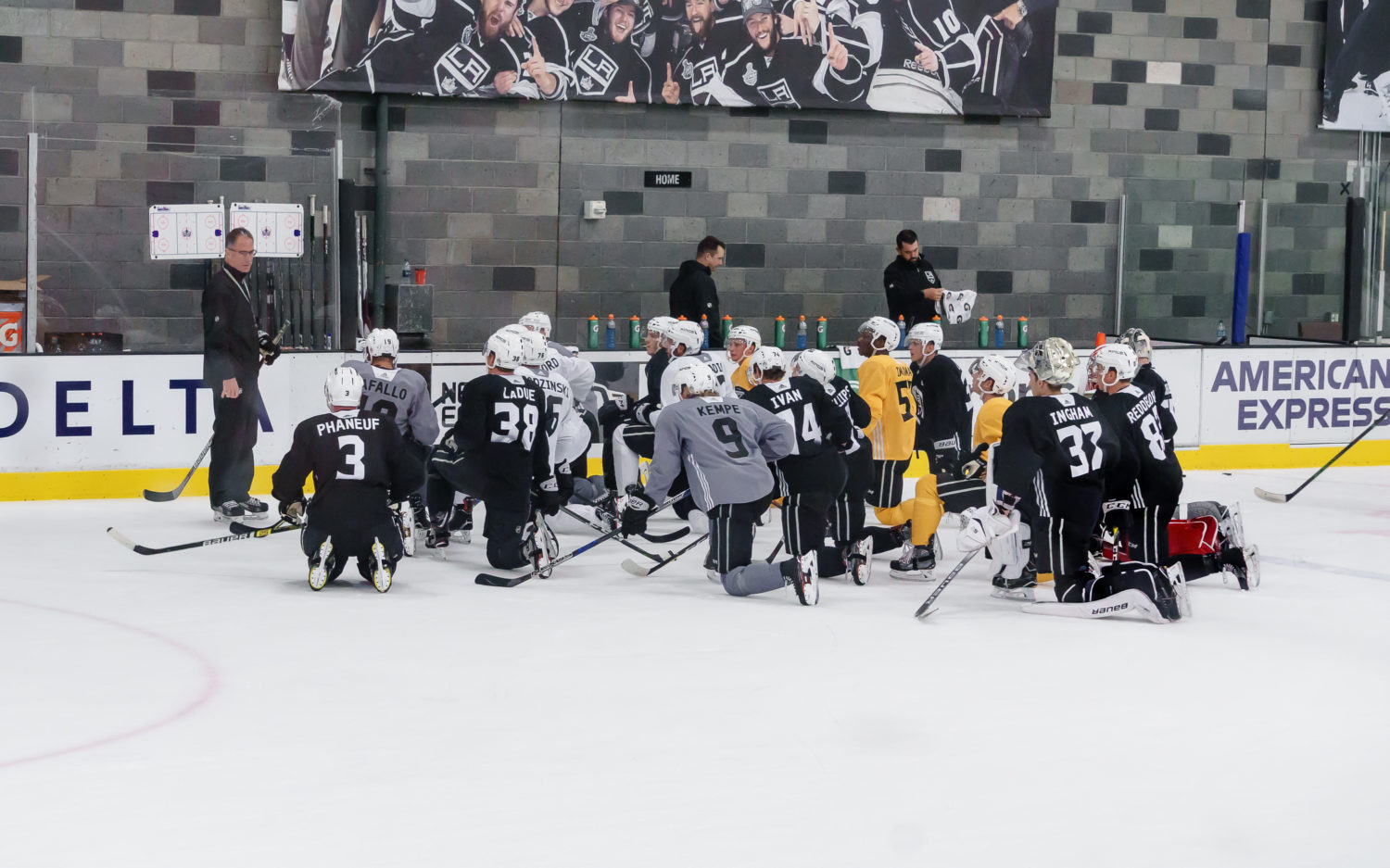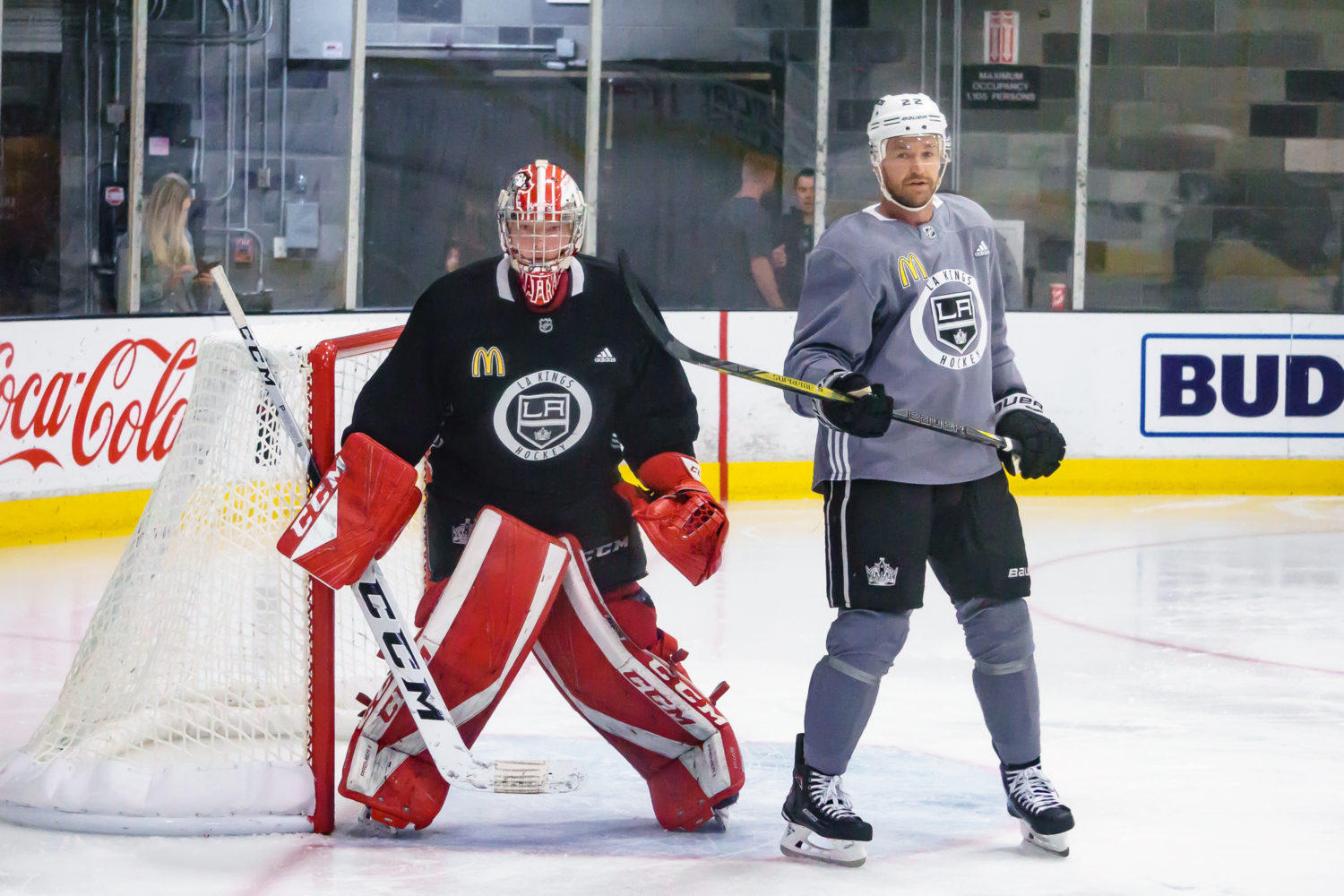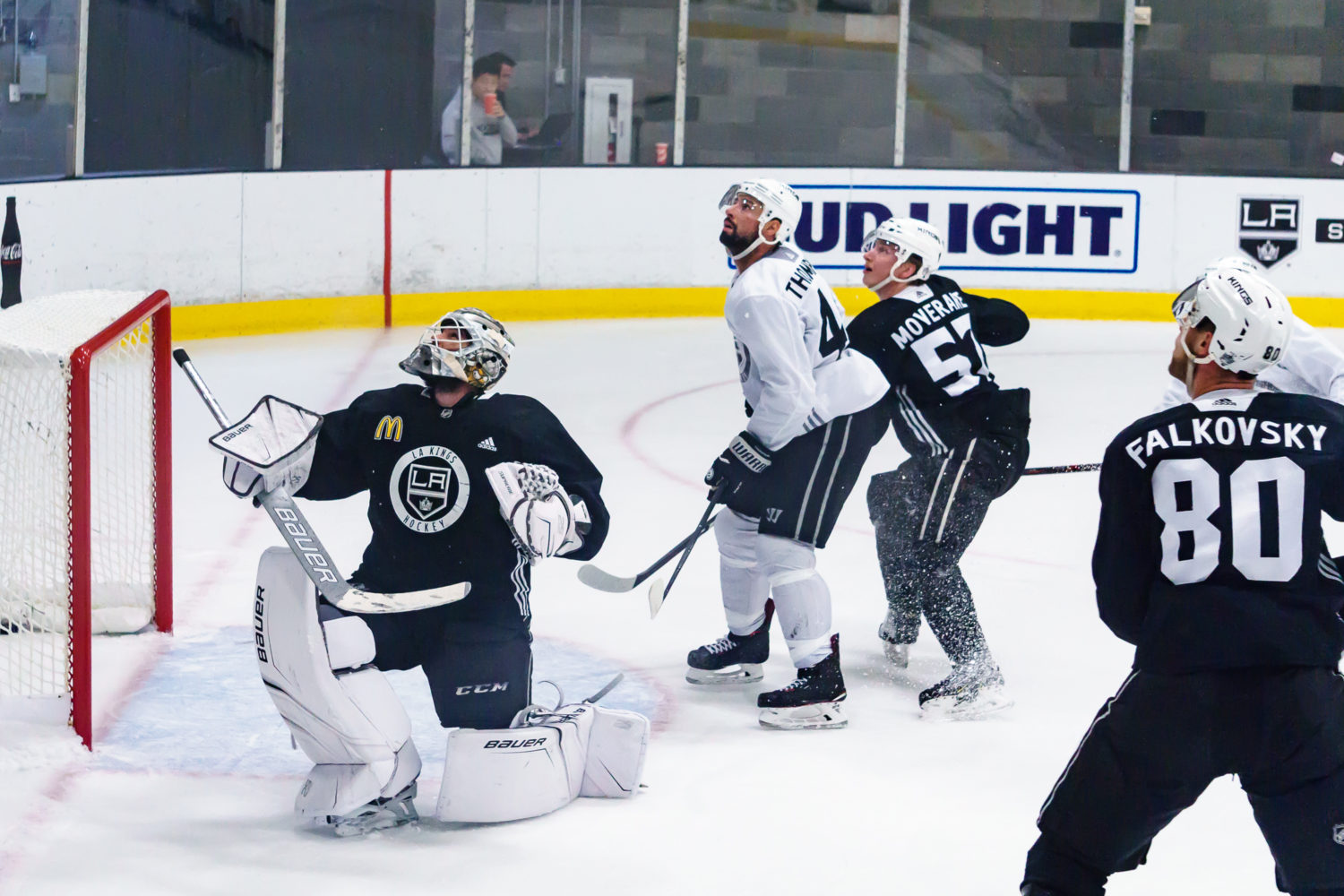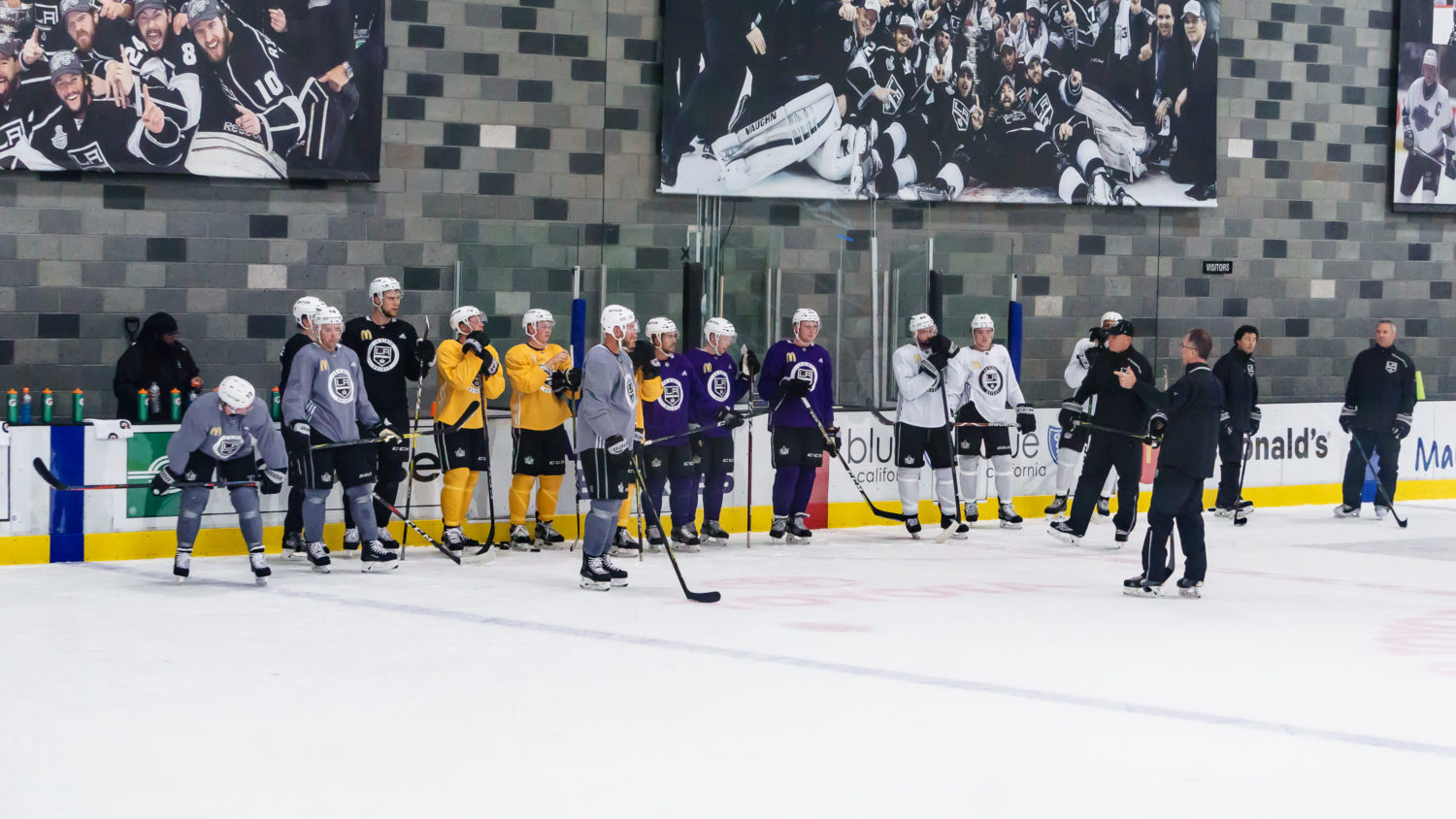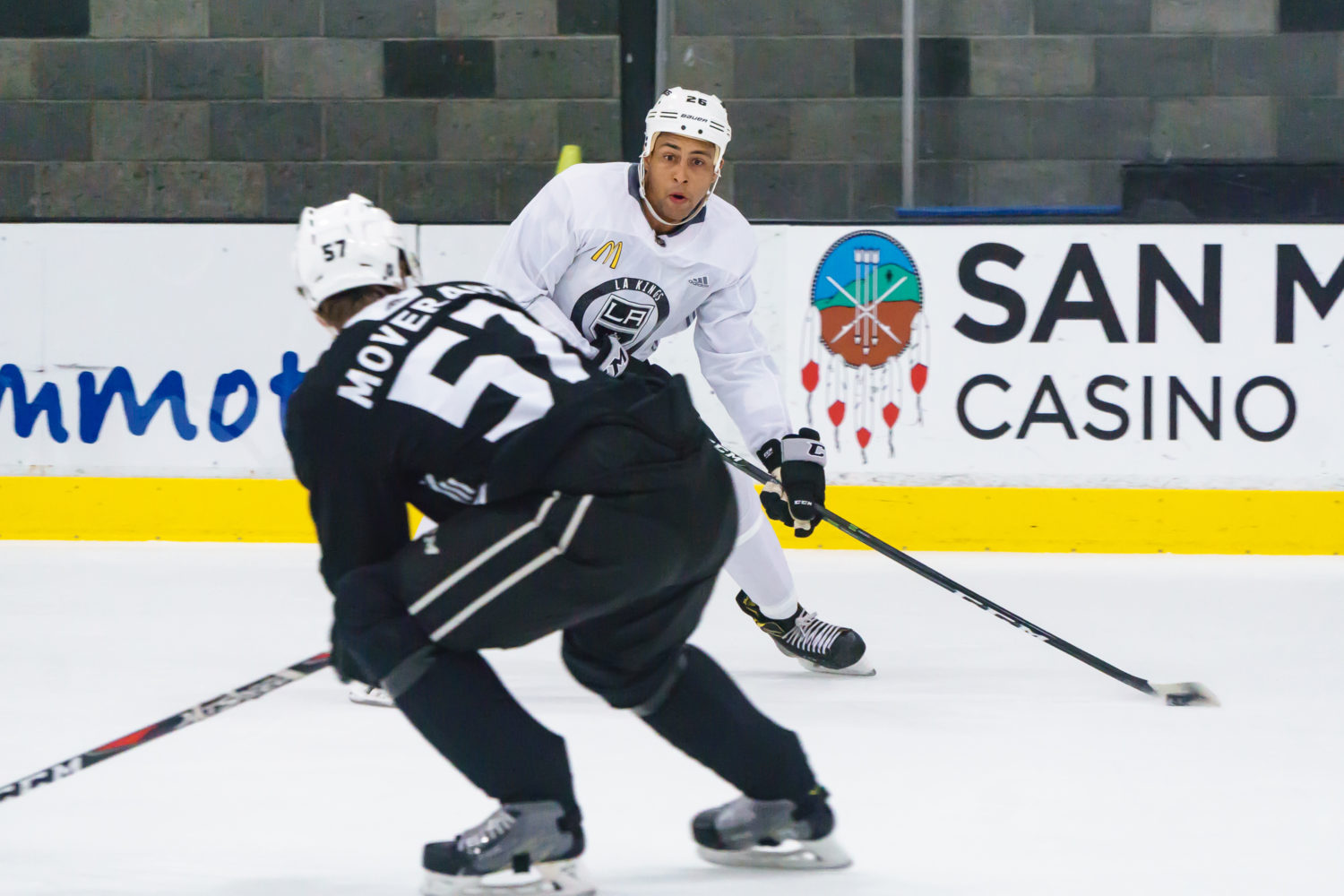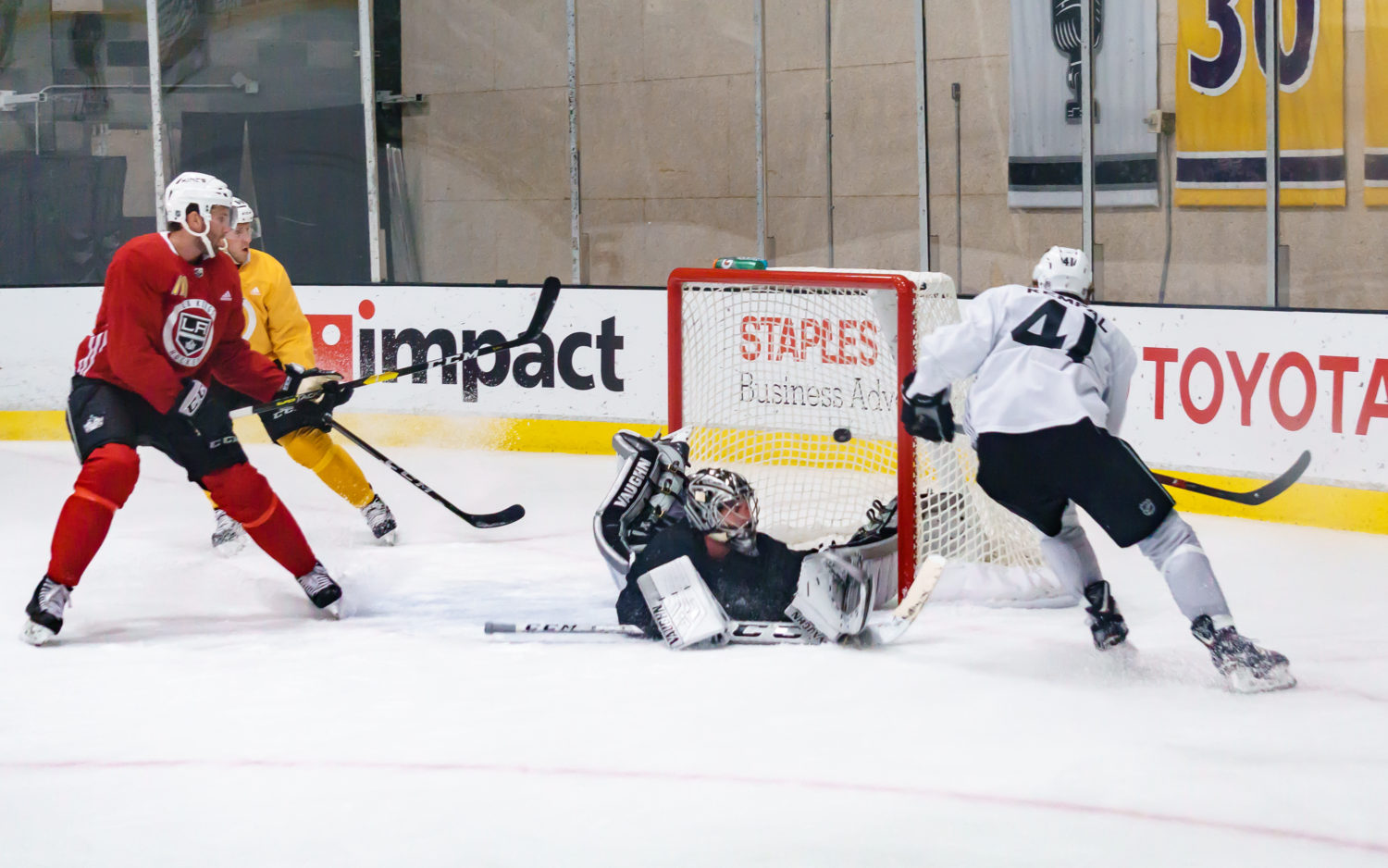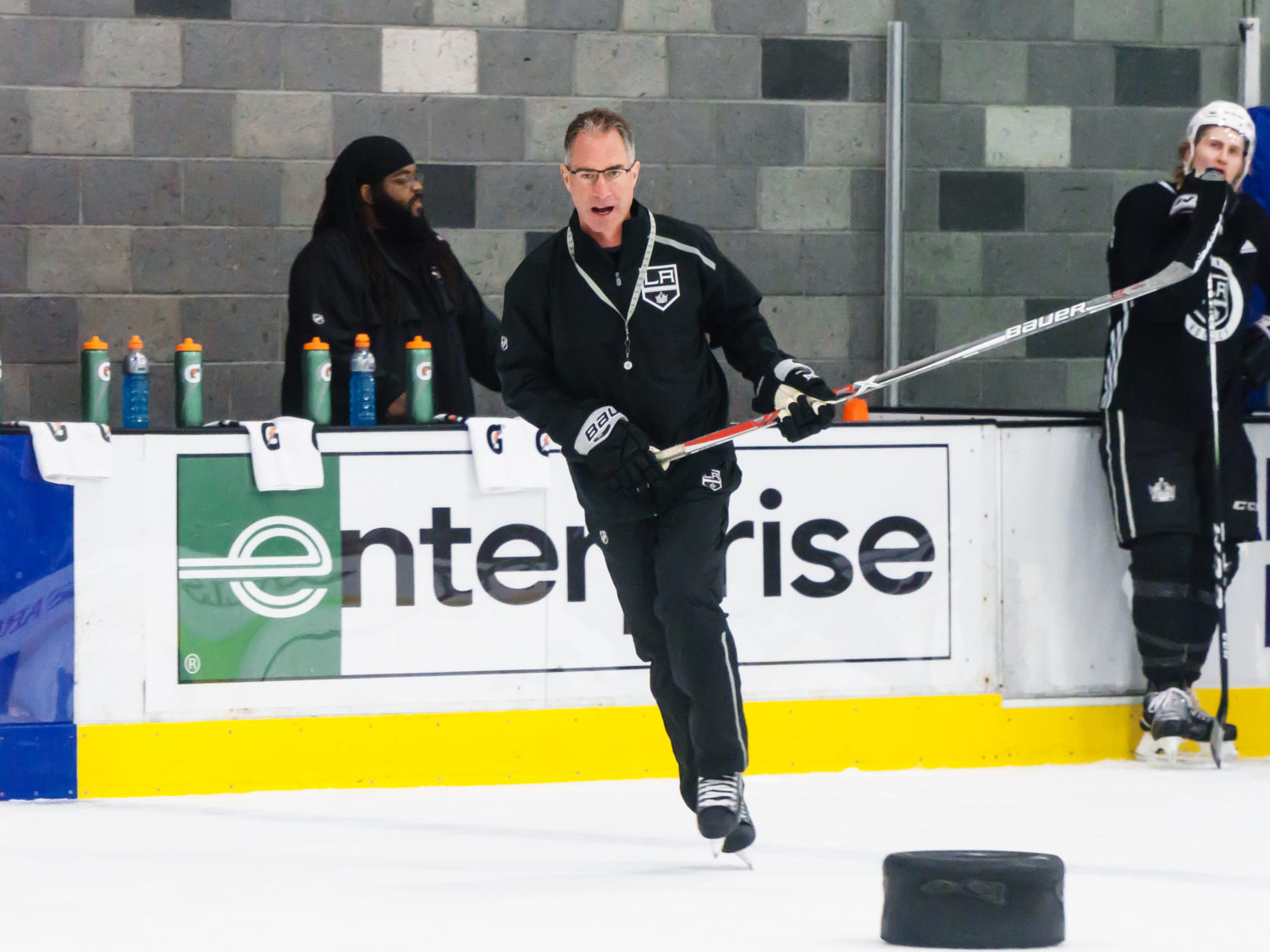 -Lead photo via Jon Bradley