The first day of rookie camp wrapped up with a 4:00 p.m. afternoon session that saw a good deal of three-on-three, two-on-two and one-on-one work in advance of this weekend's rookie tournament at City National Arena in Las Vegas. Kings rookies will leave for the tournament Saturday morning and will face the Ducks at 5:00 p.m. Saturday, the Coyotes at 3:00 Sunday and the Golden Knights at 2:30 p.m. Tuesday. On Monday, the team will have a practice day mixed in with some team building and off-ice activities. As noted earlier, the games will be broadcast live and carried at lakings.com/livestream.
"It's going to be a refreshing look for the players themselves because they're actually going to play games as opposed to the numerous practices that we've had in the past," Ontario Head Coach Mike Stothers said. "We've had to change things as far as how we present the systems to the guys, but I really think it's going to be enjoyable for the players and actually going to get to showcase them even better for us. Players like to play games. They don't really like to practice, and it's going to be a good indicator of where they are or how close they are to becoming a Reign or a King contributor when you're playing against other teams' prospects in game-like situations."
More bits from Monday that didn't make it into today's morning session wrap-up:
-Austin Wagner shared what he took from his first pro season, the start of which was delayed until December because of off-season surgery to correct a torn labrum and a dislocated biceps tendon that he played through during Regina's run to the 2017 WHL Championship:
With a full off-season to train and condition, and with more professional experience under his belt, it will be interesting to see how the forward with elite speed improves in his second AHL go-around. He's expected to suit up for Ontario this season but will get his looks during the preseason.
-As shared last month, the Reign will practice and operate out of Toyota Sports Center this season and will commute to Citizens Business Bank Arena the morning of game days. There are logistical challenges involved, but "the positives probably outweigh anything that anybody could maybe drum up negative-wise," Stothers said.
"The fact that our players will be around the Kings themselves is also a good situation. Management, the development crew, it's a little bit easier for those guys to work with the younger players. What's not to like about living down here? I guess the toughest part is for us that have been in Ontario for a few years, I absolutely loved it. I lived in Rancho Cucamonga, we were in Ontario – fabulous community, and I hope we don't lose touch with the people in the community itself. But I think in time it'll work itself out."
Anyone who has driven the 10 on a weekday understands that patience will be at a premium when cutting through one of the most traffic-clogged arteries in the country. Of course, Stothers has experience coaching in the AHL and WHL in addition to the NHL, and several of those Western Hockey League bus trips – Stothers referenced Prince George to Moose Jaw and Moose Jaw to Portland as the longest trips he could recall – required entire days on the iron long. "There's always somebody who's had it worse" he said about the bus culture of minor league and junior hockey.
The plan is for the Reign to practice in El Segundo on the morning of game days, eat in the team facility and commute via carpool to the Inland Empire, where day rooms will be waiting so the players can nap and relax before their games.
"There are going to be nights where we do go up the night before. There are going to be some nights where we stay over if we're playing back-to-back," he said. "You know what? I think it'll be fine. When you're in the American Hockey League, all you do is travel. Basically, even when we're in Ontario, if we were leaving from [Ontario] Airport, we never got direct flights, so you've got to shuttle from CBBA to the airport for an early morning flight, you land somewhere, you have a layover, and you got on another flight, so it's a long day. Maybe this alleviates those long days and maybe we can get some more practices in. We'll monitor their fatigue levels and see how it goes."
More rookie photos, this time courtesy of Jon Bradley: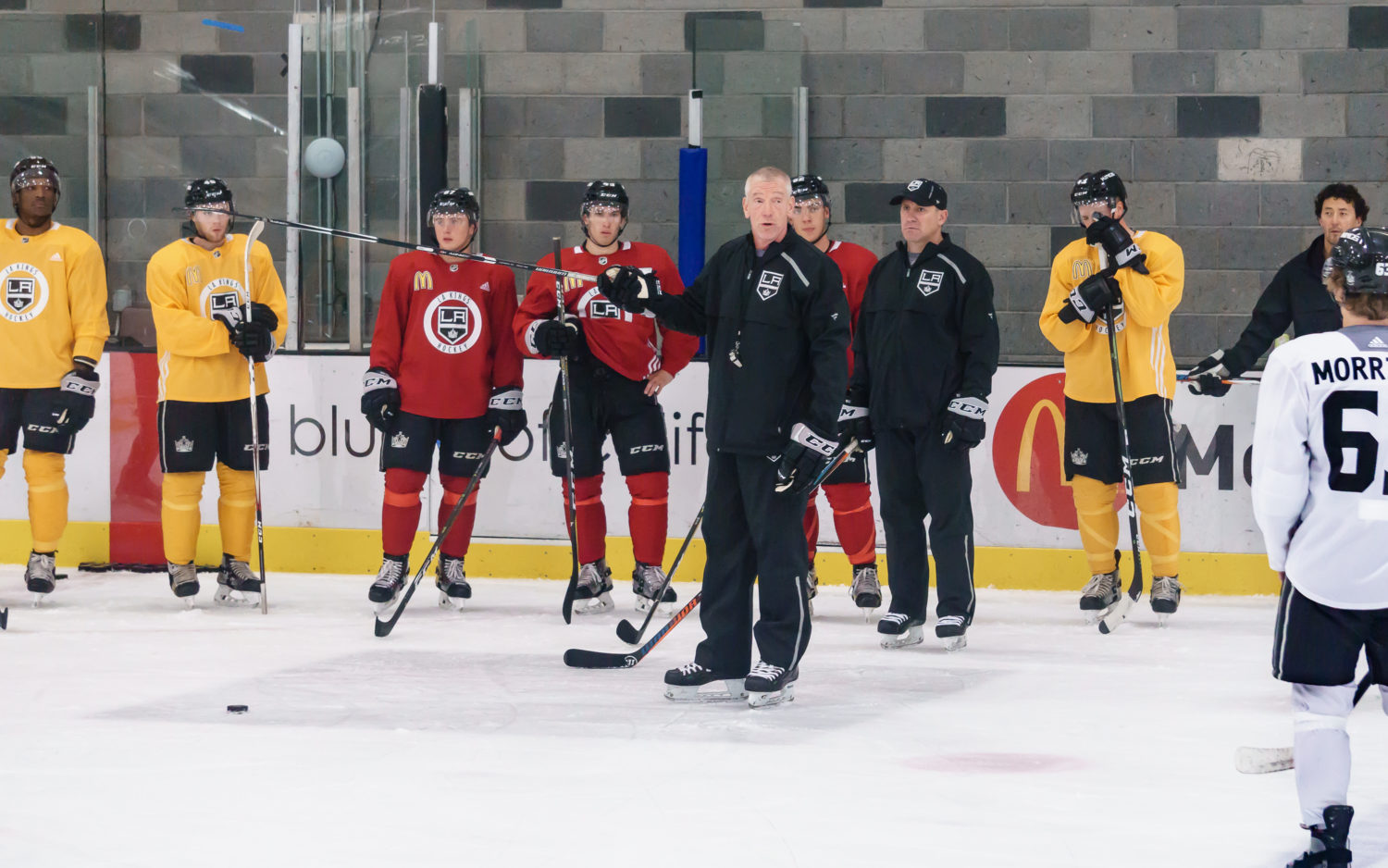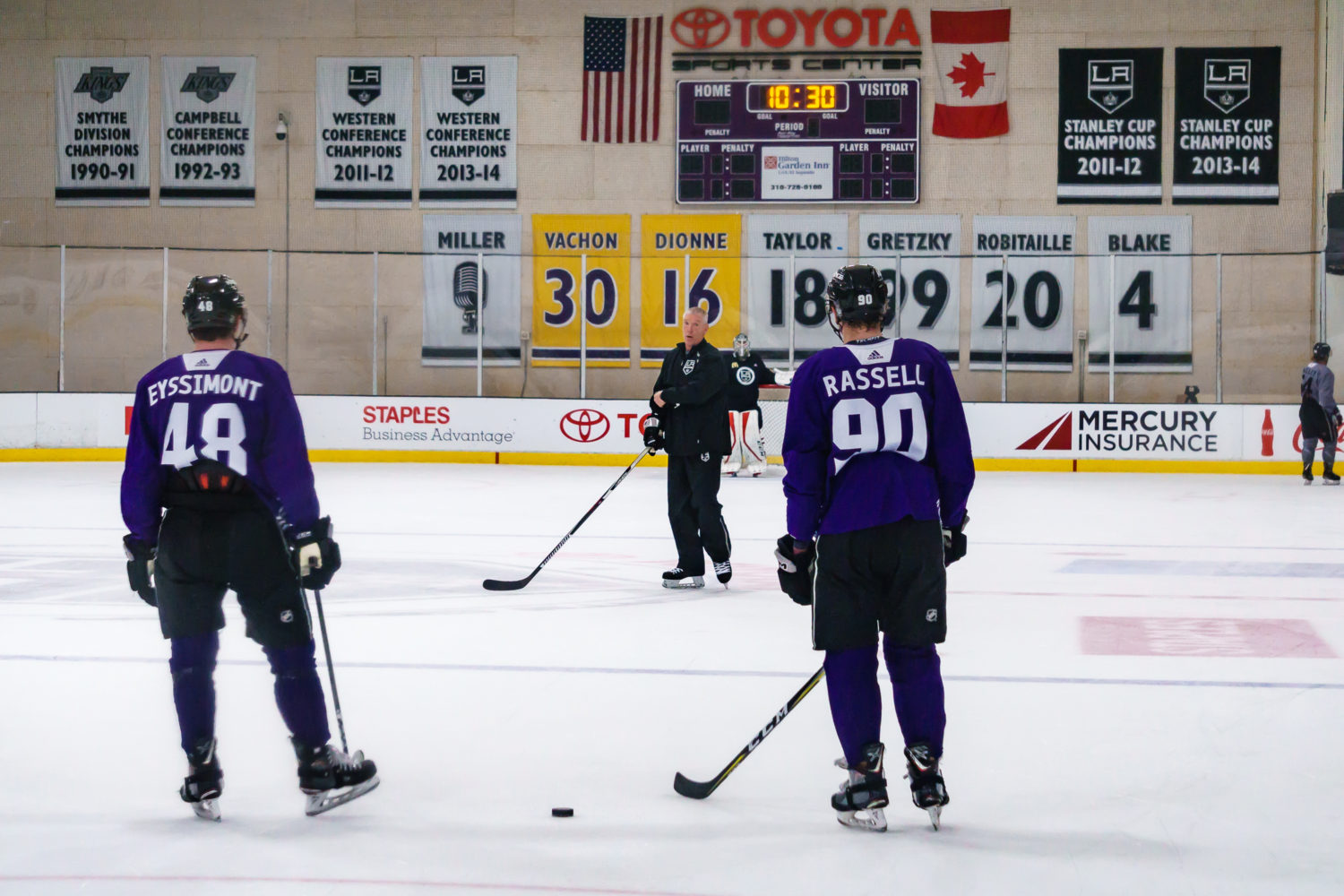 Informal player skate photos, courtesy Jon Bradley: