The 2016 Frank J. Selke Memorial Trophy winner, Kopitar once again claimed the trophy presented annually to the forward "who best excels in the defensive aspects of the game."
"I've always prided myself to be a complete player," Kopitar said. "Being good on the defensive side of things, it's definitely a big part of being a 200-foot player. Being recognized as a good defensive forward, obviously it's a great honor, too."
Fellow Hart Trophy finalist Nathan MacKinnon also shared some impressive praise for Kopitar earlier in the day, saying, "He's tough. He's probably the toughest guy I have to play against in this league. I don't see Bergeron very often. I'm sure he's tough. But I see Kopi three, four times every year. It's hard. You've just got to remind yourself to be patient because you're not going to get very much. You might get one or two chances a night, five-on-five. He's not going to cheat, and he still produces like one of the top scorers in the league. So, it's amazing. I've got a lot of respect for Kopi. He's one of the best players in the league, and he's been doing it for like 12 years now. That said, probably the hardest guy I have to play against in the league."
Kopitar's credentials for the trophy are available here (in his player evaluation) and here (in comparison to Couturier and Bergeron). This is not a trophy easily claimed by a player based in the Pacific Time Zone. Presented annually since 1978, the Selke Trophy has only been won by two players west of the Mississippi River: Ryan Kesler with Vancouver in 2011, and Kopitar in 2016 and 2018.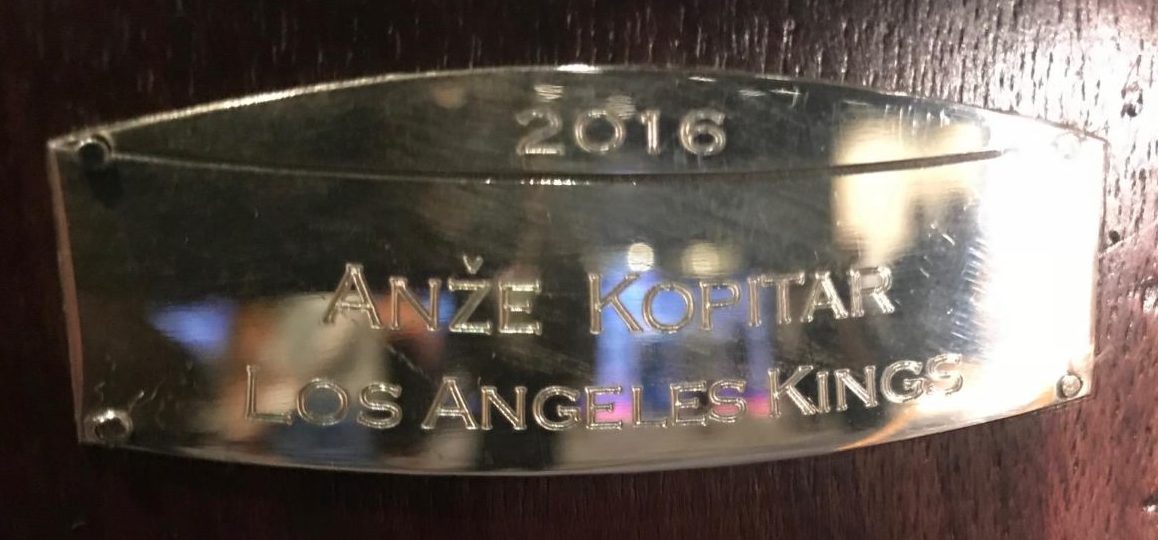 The voting depicted a relatively close race (as well as two fourth place votes for Dustin Brown) in which Kopitar finished with 70 first place votes and 37 second place votes, followed by Sean Couturier's 37 first place and 47 second place votes, and Patrice Bergeron's 34 first place and 27 second place votes: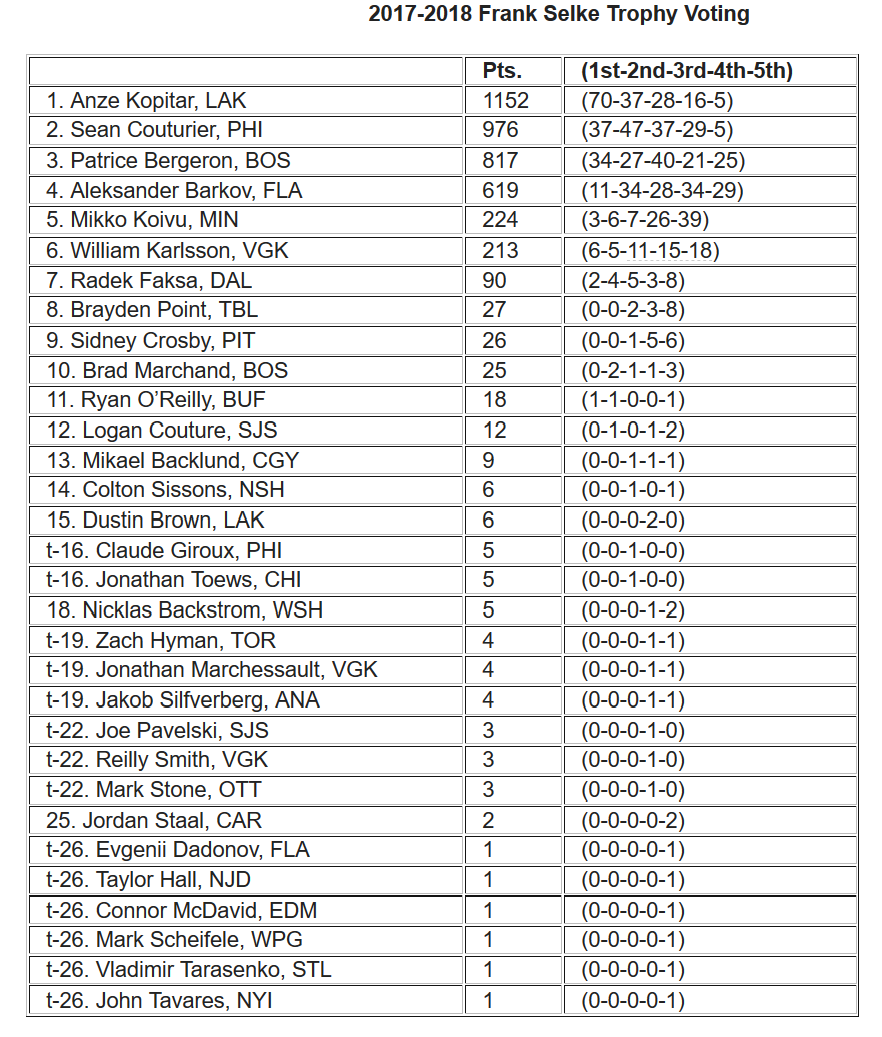 The Selke wasn't the only defensive-minded trophy claimed by a King on Wednesday. Jonathan Quick was also presented the Jennings Trophy as the goaltender with a minimum 25 games played on the team that allowed the fewest goals in the league.
"It's special. It's something that we work on," Quick said. "It's been a staple in our game for the past ten years and to be able to win it just says a lot about the guys and the effort that they put in on our end of the ice."
"We were lucky a couple of years ago too – we were able to win this award [in 2014], and I think that's something that the Kings have done really well over the past ten, twelve years, bringing talented goalies and everybody's doing their part and helping the team win games."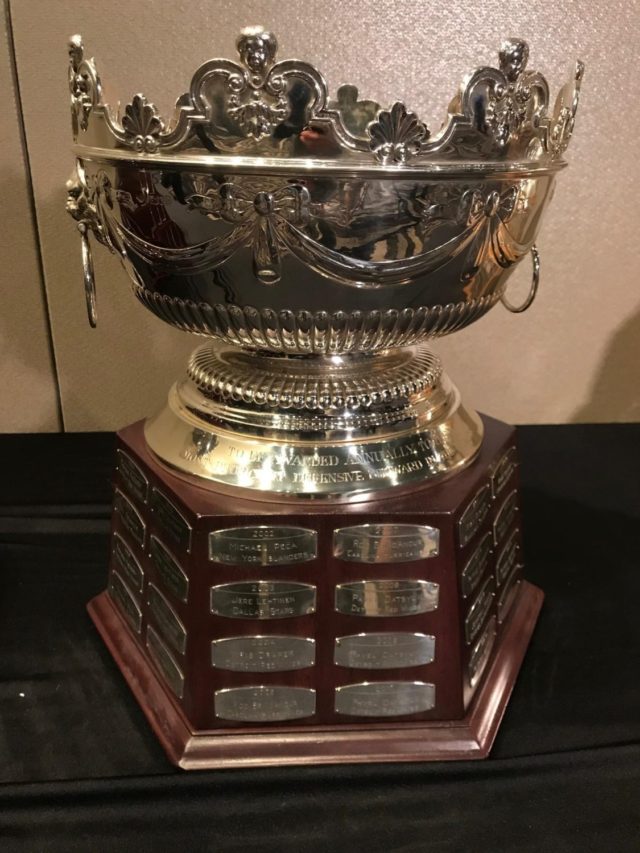 Kings captain/forward @AnzeKopitar tonight won the Frank J. Selke Trophy (Best Defensive Forward) in Las Vegas as part of the annual NHL Awards Show. His acceptance speech: pic.twitter.com/pOkp5aVry2

— LAKingsPR (@LAKingsPR) June 21, 2018
-Lead photo via Joe Sargent/NHLI
For the second time in his career, Anze Kopitar has been deemed Selke smooth.