WORLDS | Adrian Kempe and Sweden took care of business with a 4-0 win over France on Tuesday night, a game in which Kempe turned on the jets through the neutral zone, shot off the rush, was the first to a puck, and earned an assist on an Oliver Ekman-Larsson goal:
Adrian Kempe picks up his second assist of the tournament on Ekman-Larsson's goal. 3-0 SWE

Video from Reddit user Adnell#IIHFWorlds #SWEvsFRA #LAKings pic.twitter.com/JoMmBBopqS

— Eric (@Kingsgifs) May 7, 2018

(thank you, @kingsgifs, for the World Championship GIFs)
And because yesterday was Alec Martinez Photo Day on the site, let it be known that May 8 will forever be known as Adrian Kempe Photo Day.
And, of course, the grainier-looking photos in which hey, that might be Kempe if you squint just about right:
This is just a cool photo:
And this depicts the interior of Royal Arena, where the Copenhagen-based games including Sweden's are being played. Have you ever been to Copenhagen? Have you ever attended a World Championship? It's a pretty good assignment to be able to work Worlds. LAKI can't stress enough how much fun it is to watch and cover hockey in Europe and be immersed in the fan pageantry. If you're ever fortunate enough to be able to see a game in Germany, or Switzerland, or elsewhere, you go to that game.
Kempe logged another 10:17 as Sweden moved to 3-0 in a tournament that may not present a particularly stiff test until a May 15 Group A finale against Russia. Because Martinez and the Americans are in Group B, the teams won't have a chance to meet until the playoff round.
THE AMERICAN LEAGUE | Some nip-and-tuck in the geographical balance of the American Hockey League, which announced a realignment plan effective for the 2018-19 season.
In other words, San Antonio and Texas join the Central Division from the Pacific, which will add the Colorado Eagles (Colorado Avalanche) as its 31st team in 2018-19. Cleveland will cross conferences in leaving the Central Division to join the North Division. The Atlantic, North and Central Divisions have eight teams; the Pacific has seven, which leaves a comfortable landing spot when Seattle joins the NHL and needs an AHL affiliate. There's no word yet on whether the California teams will play a reduced number of games. A schedule will be announced this summer in advance of the October 5 season opener.
INSIDE THE PLAY | Jack Campbell and Jim Fox go one-on-one to break down his early save (and penalty drawn) against the Vegas Golden Knights on February 27. This has been a great series:
PROSPECT WRAP-UP | And, lo, there was one: Matthew Villalta is now the lone L.A. prospect currently in-season following last night's triple-overtime Adirondack Thunder win that knocked the ECHL's Manchester Monarchs out in the second round of the Kelly Cup Playoffs. Spencer Watson, following up a 25-goal, 45-point season, recorded three assists in seven playoff games with the Monarchs, who are now 3-3 in playoff series since joining the ECHL, having lost in a decisive seventh game in the conference championship in 2017. Villalta, meanwhile, is in a pickle with the Soo Greyhounds, who finished 55-7-3-3 but are trailing the Hamilton Bulldogs two games to one in a best-of-seven series that continues Wednesday in Hamilton.
A few extra prospect stats: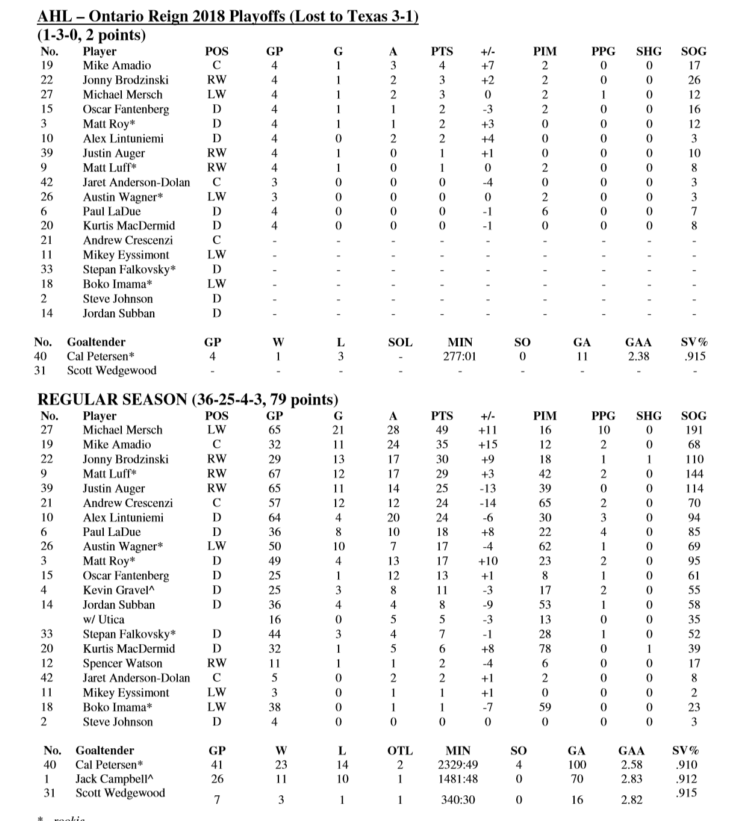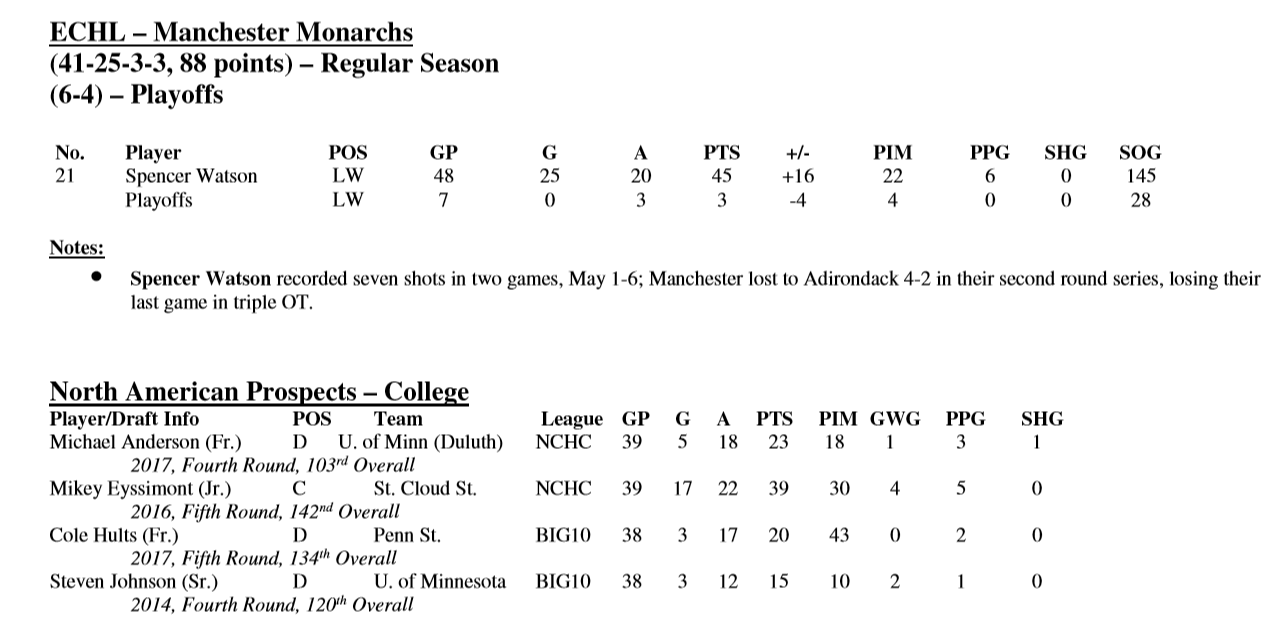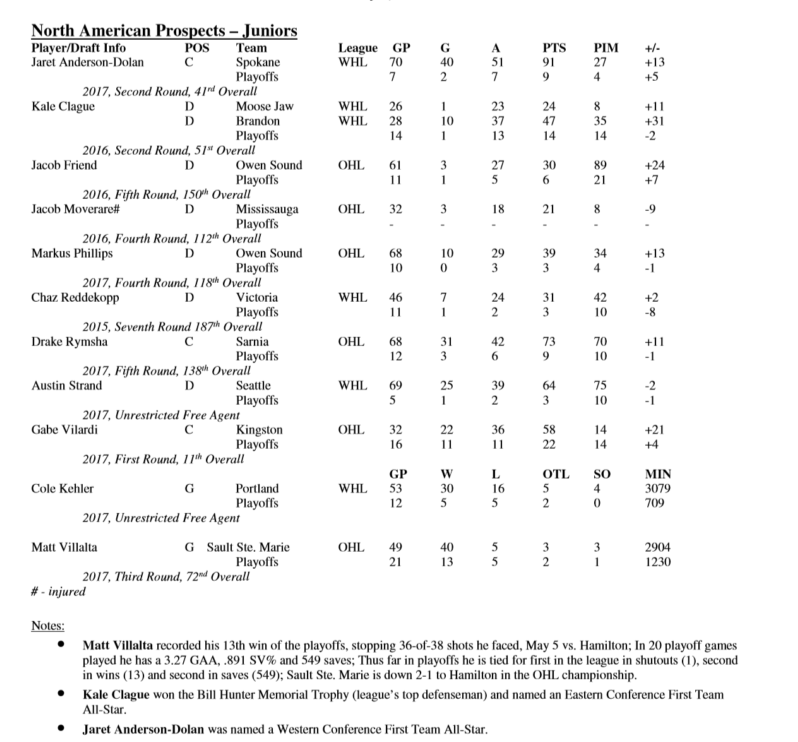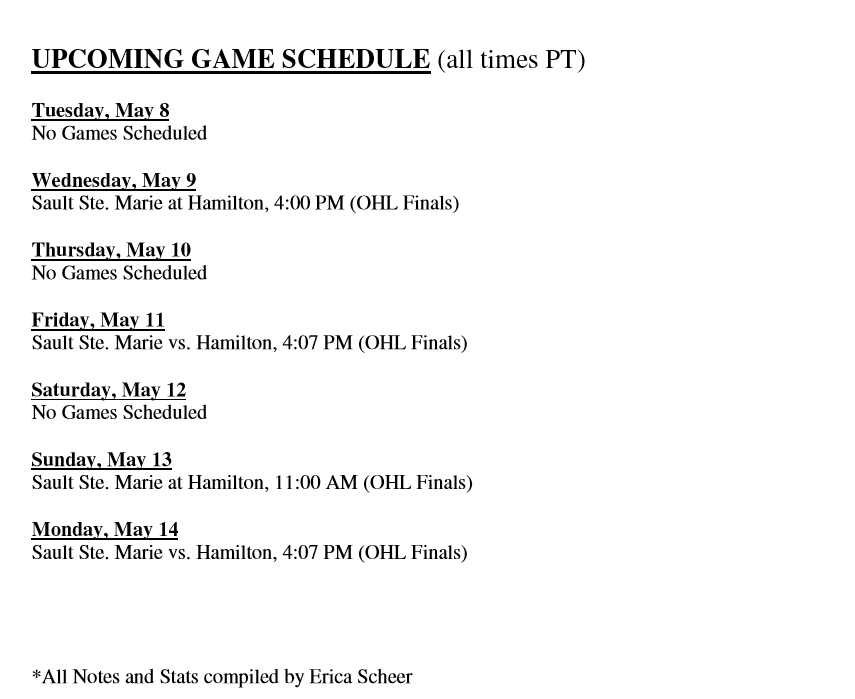 BIG PLANS | AEG has proposed an expansion to the Los Angeles Convention Center and to the JW Marriott at L.A. Live, via the LA Times.
More to come from the Pacific Northwest, where I'm taking in Games 3 and 4 of the Western Hockey League Championship series between Everett and Swift Current and will be chatting with a former Junior King beginning to make his mark on the WHL. For greater immediacy, follow me on Instagram.
-Lead photo via Xavier Lane/Getty Images