An extended stick tap to LA Kings fans: through your generosity, $350,000 was raised at Tip-A-King for the Kings Care Foundation. The event, originally spearheaded in 1989 by Jim and Suzie Fox along with Dave and Beth Taylor, Dean and Tammy Kennedy and the late community relations director and travel coordinator Ron Muniz, and first held at Lawry's California Center, is the club's single largest fundraising event each season. Thank you to everybody who took part.
Tip-A-King always has a fun atmosphere. In 2015, Jake Muzzin was hosting a pop-a-shot basketball game and boasted about his "soft mitts around the net." That same year, while manning the Plinko board, Robyn Regehr spoke about his appreciation for The Price Is Right's Showcase Showdown.
The charity gatherings also afford the opportunity to learn about about the strangest things the players have ever autographed. (For Derek Forbort, that was a toaster oven.) This year, I also was interested to learn about the most bizarre in-arena promotions they'd ever been a part of, and for most players, it was something that was held somewhere in the AHL or junior hockey. A number of players referenced the infamous Mullet Night in Manchester when players donned purple wigs and took several laps in warm-ups before tossing them into the crowd.
With the rise of Star Wars Nights in recent years, there have also been additional opportunities for hijinks, such as the time as when Darth Vader fell while dropping a ceremonial faceoff and had to be pulled off the ice by grabbing a player's stick and being steered towards an open gate at the bench. "I think he tore his ACL," Kevin Gravel said. Staying with the movie theme, Paul LaDue and Jonny Brodzinski, two rookies with the Ontario Reign last season, had to reenact the Leonardo DiCaprio/Kate Winslet drowning scene in the freezing water from Titanic (spoiler!) in a room with over 200 fans.
Several of the conversations steered in unforeseen directions. Speaking with Alec Martinez, I learned about one ill-fated night during the 2004 Ivan Hlinka Memorial Tournament, when the United States and the Czech Republic played in Breclav on a Saturday night, and a bad hit led to an enormous response from the crowd, which literally began throwing rotten fruit. Alec ended up leaving the bench and was hit by a pear thrown from the audience. "The only thing missing was the banana peel on the ice," he said. Ultimately, the fans attempted to break into the United States' locker room, necessitating a police escort away from the arena. This is an annual under-18 tournament.
Hearing that story, I made a beeline to Bob Miller to get his recount of broadcasting a game between the LA Kings and the Kansas City Scouts. Bob was happy to oblige and told of the day where he nearly needed his own security detail while leaving the press box after a game at Kemper Arena. It began with his recollection of a University of Wisconsin hockey broadcast before things took an ominous turn…
Photos from Tip-A-King, 2018: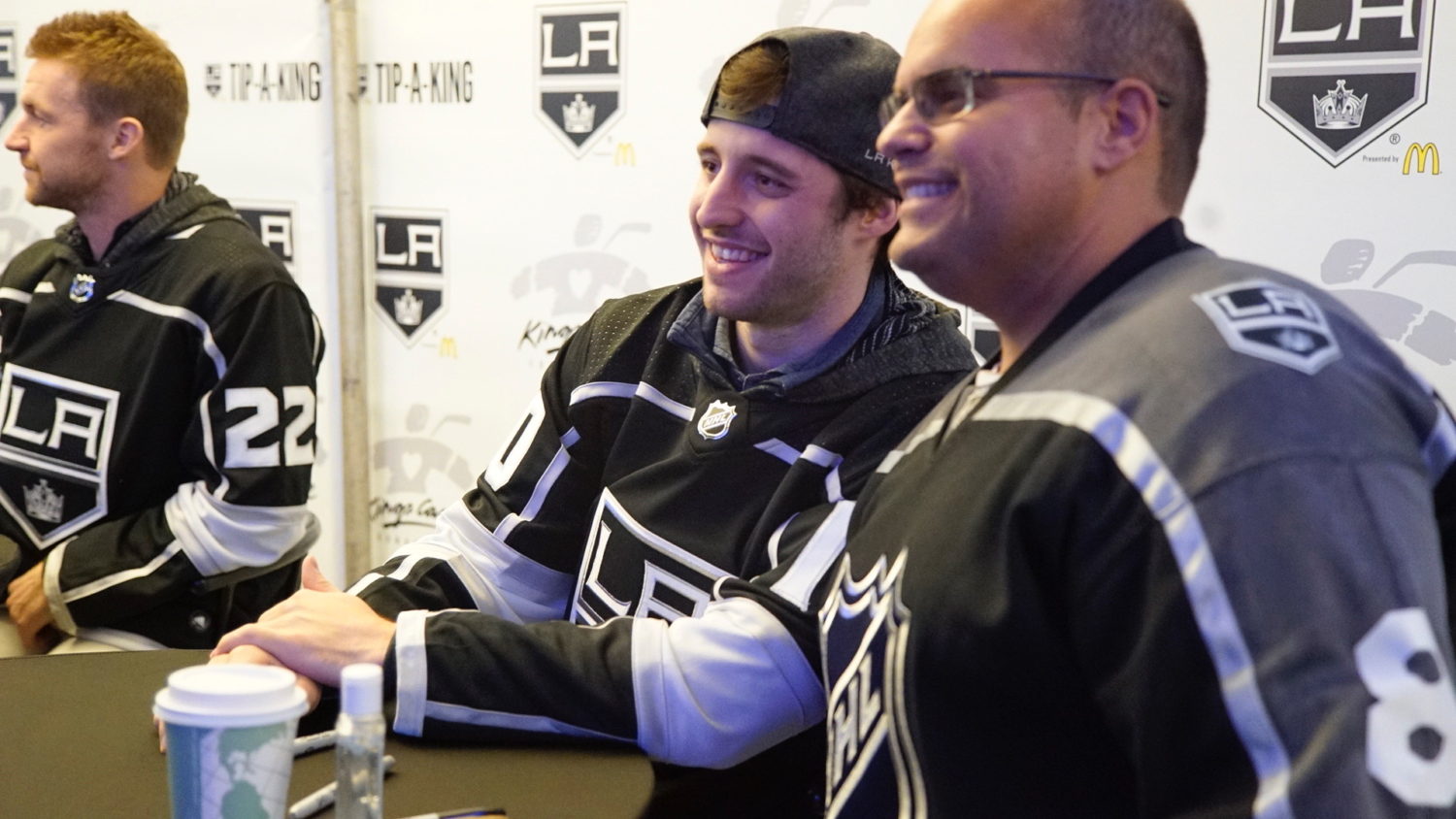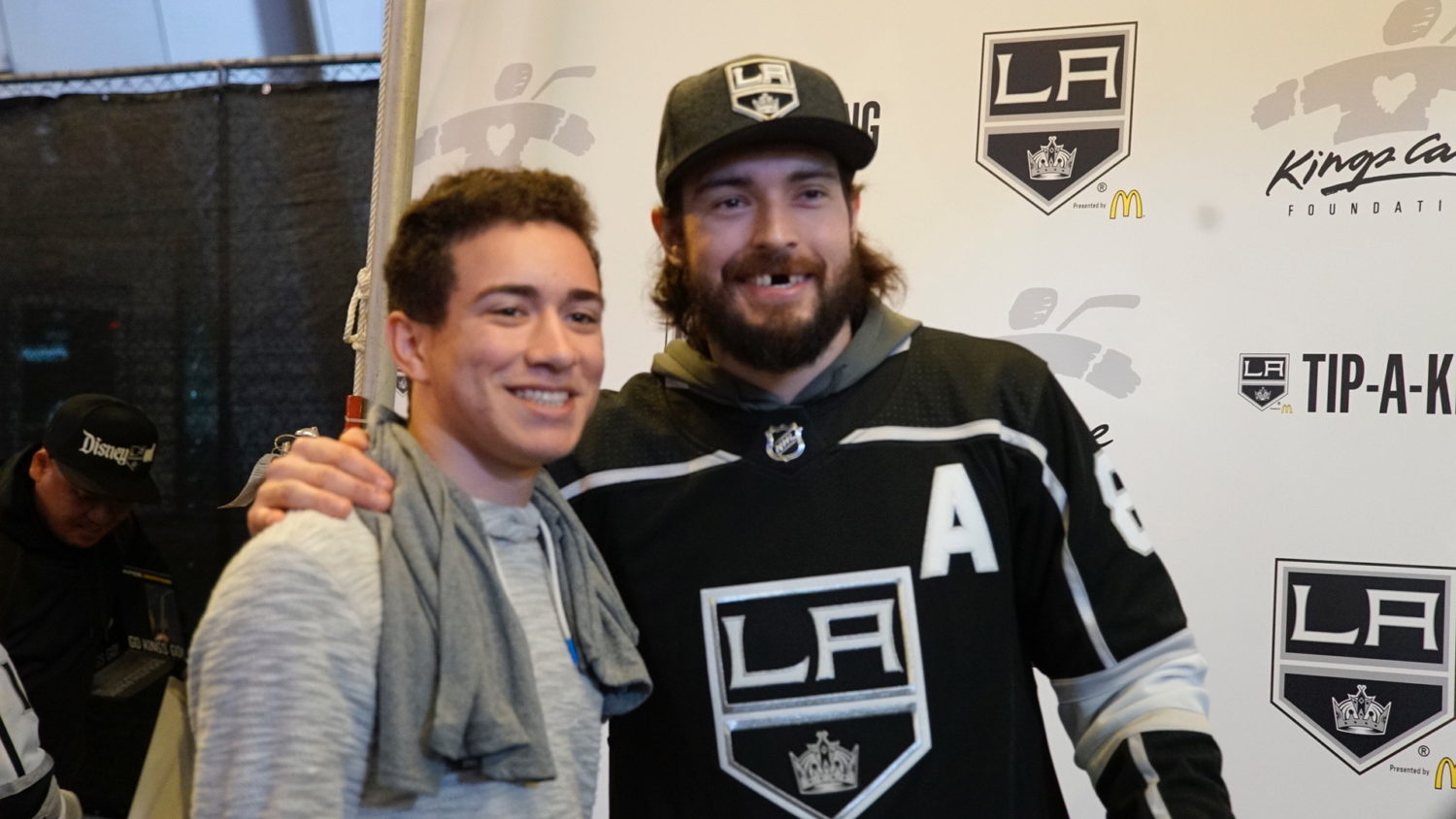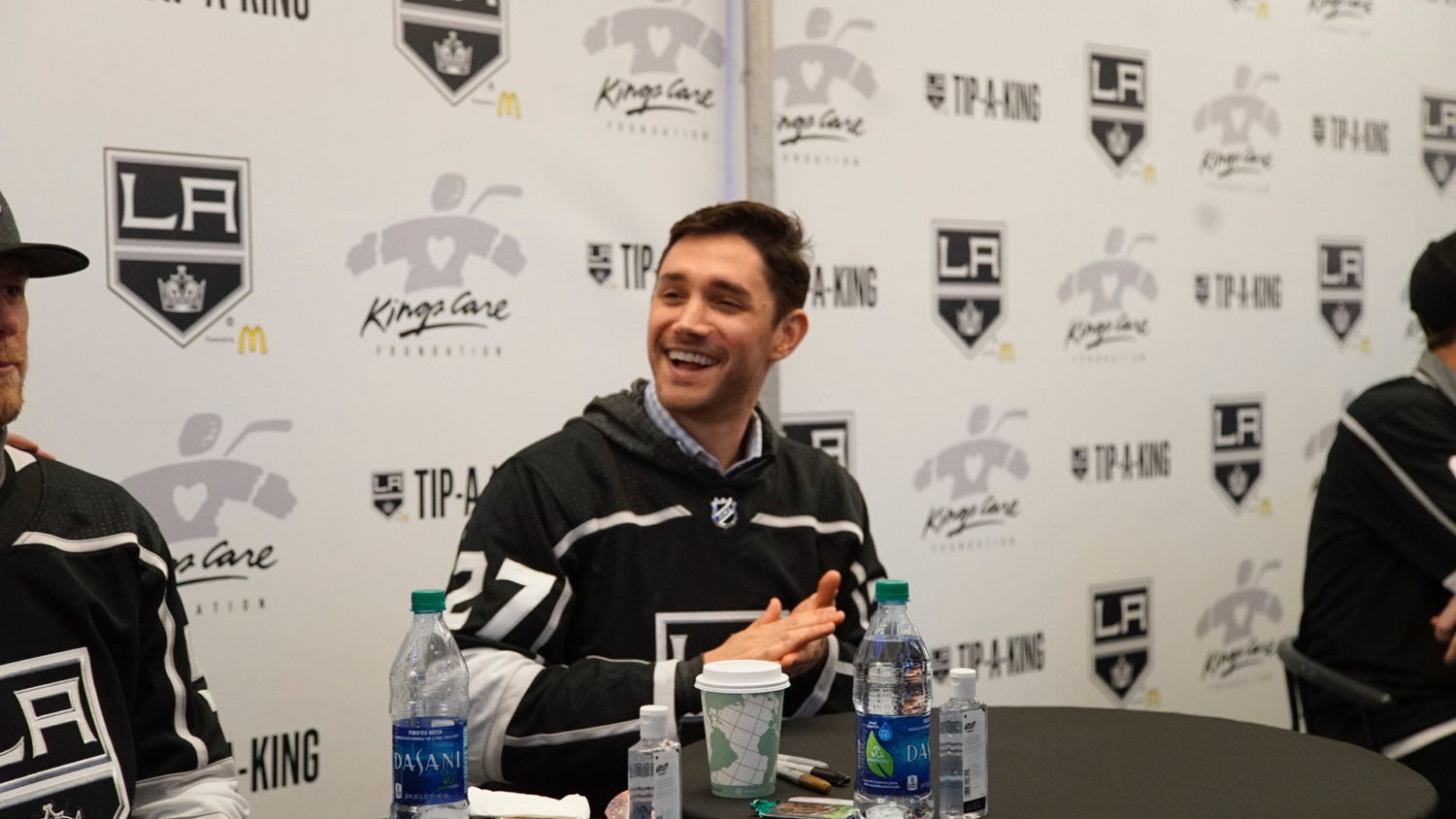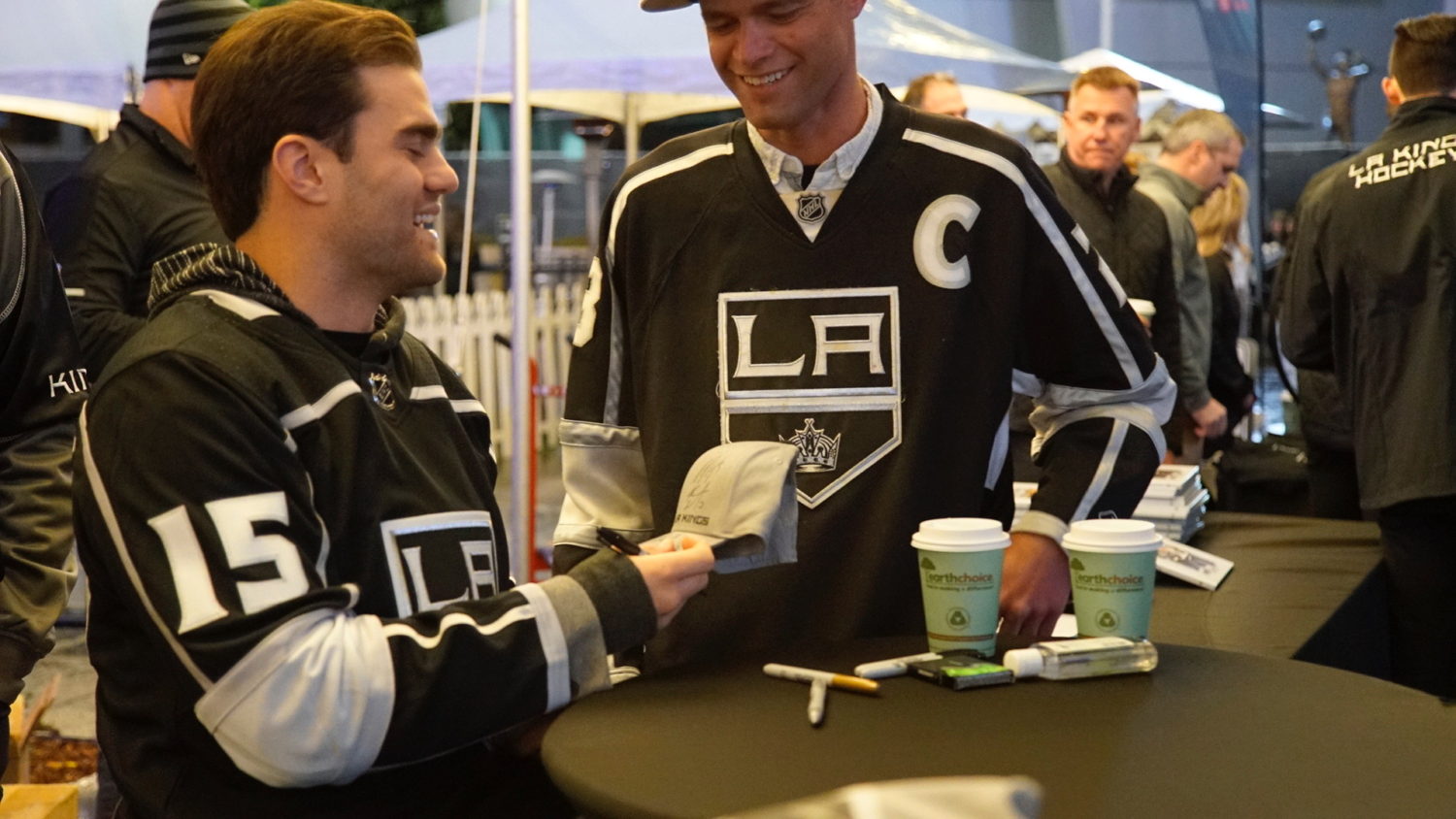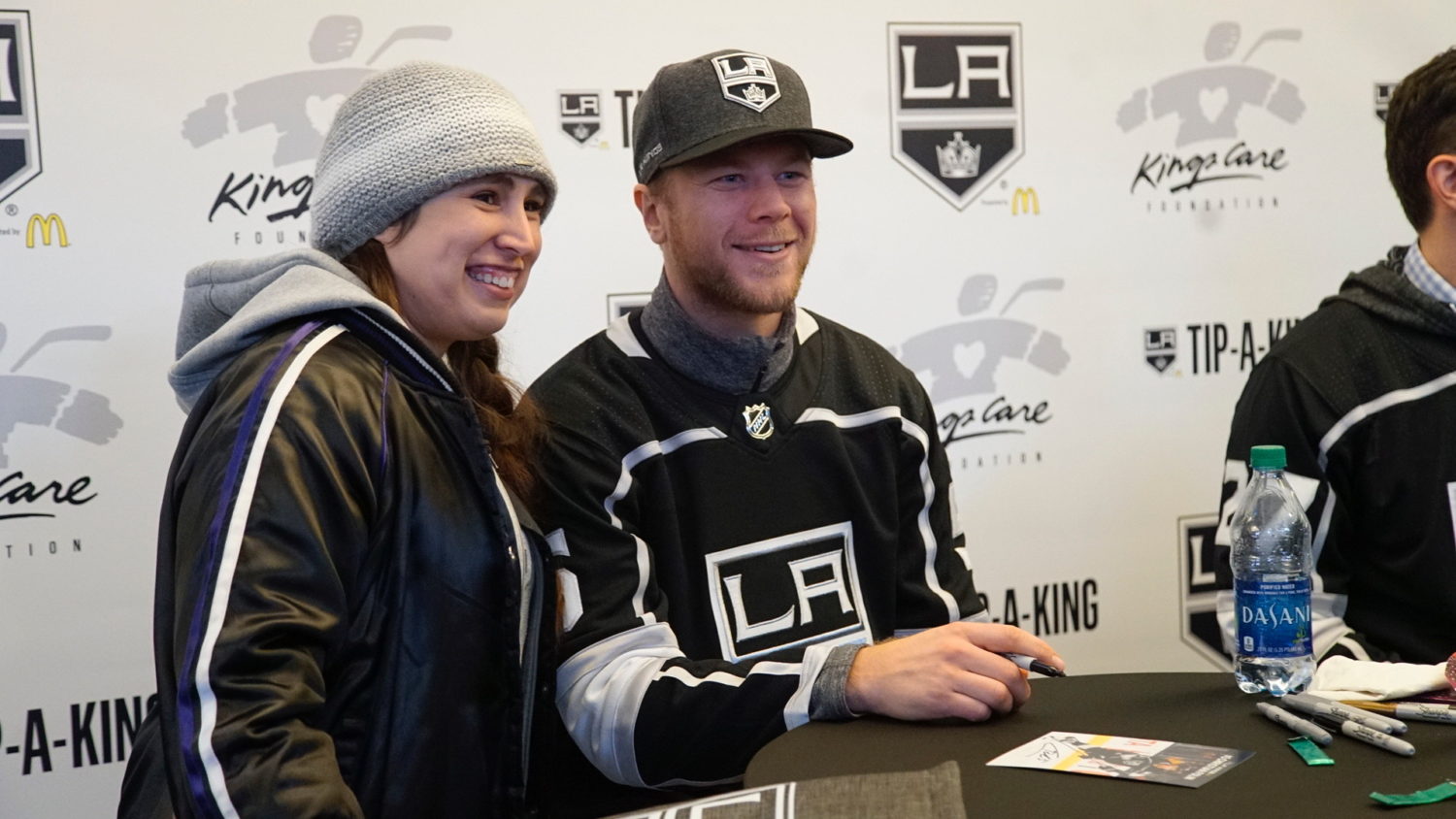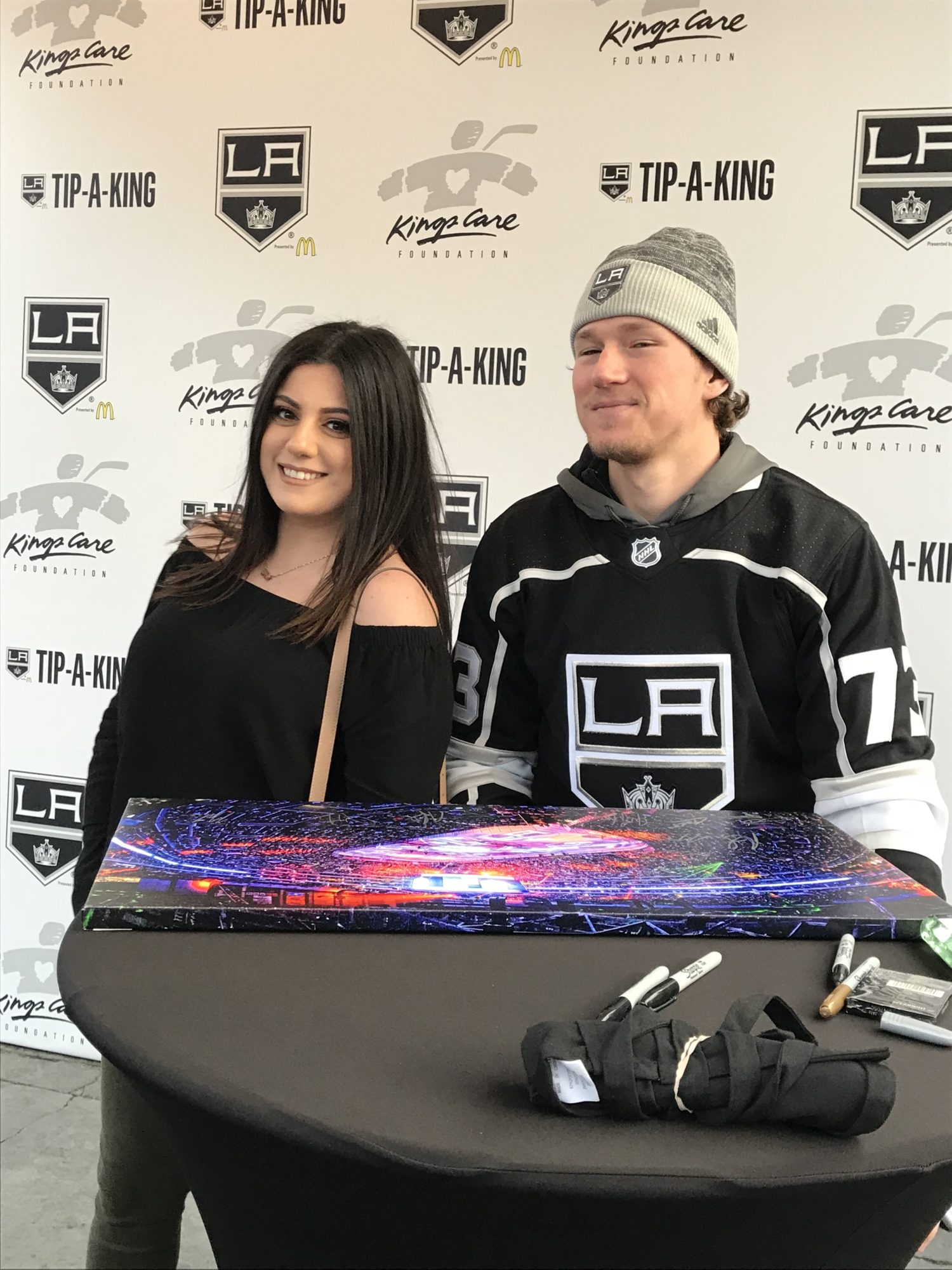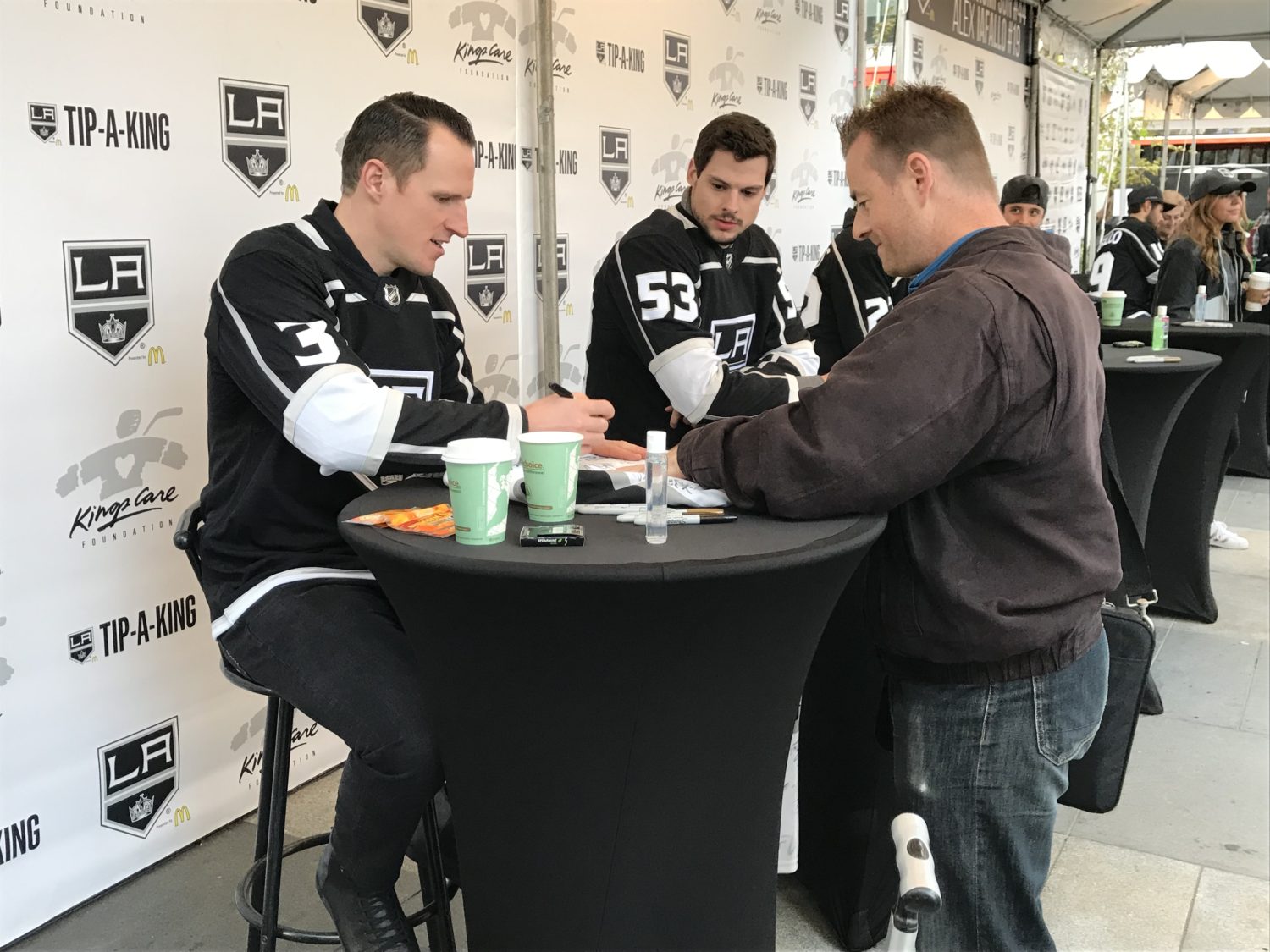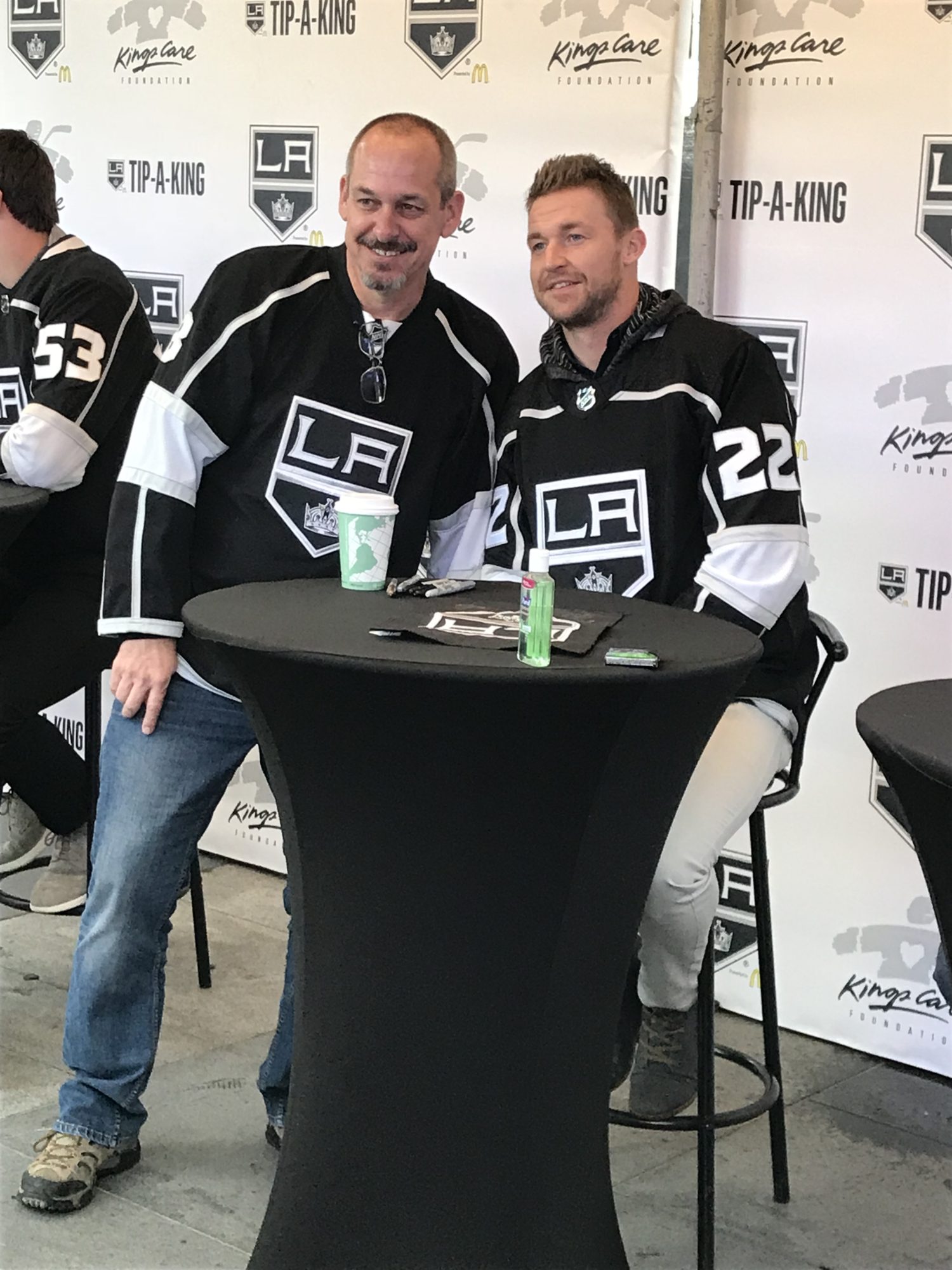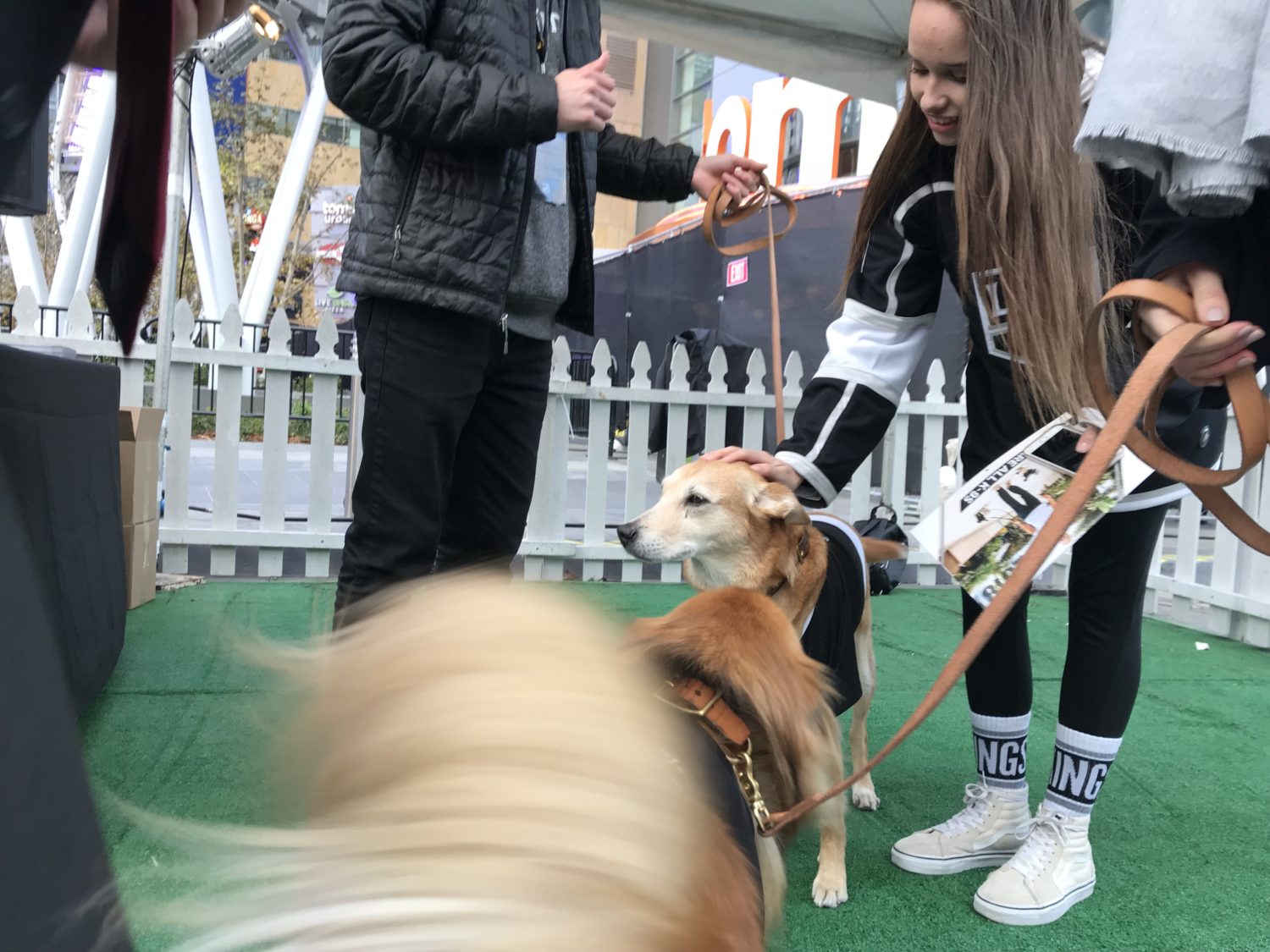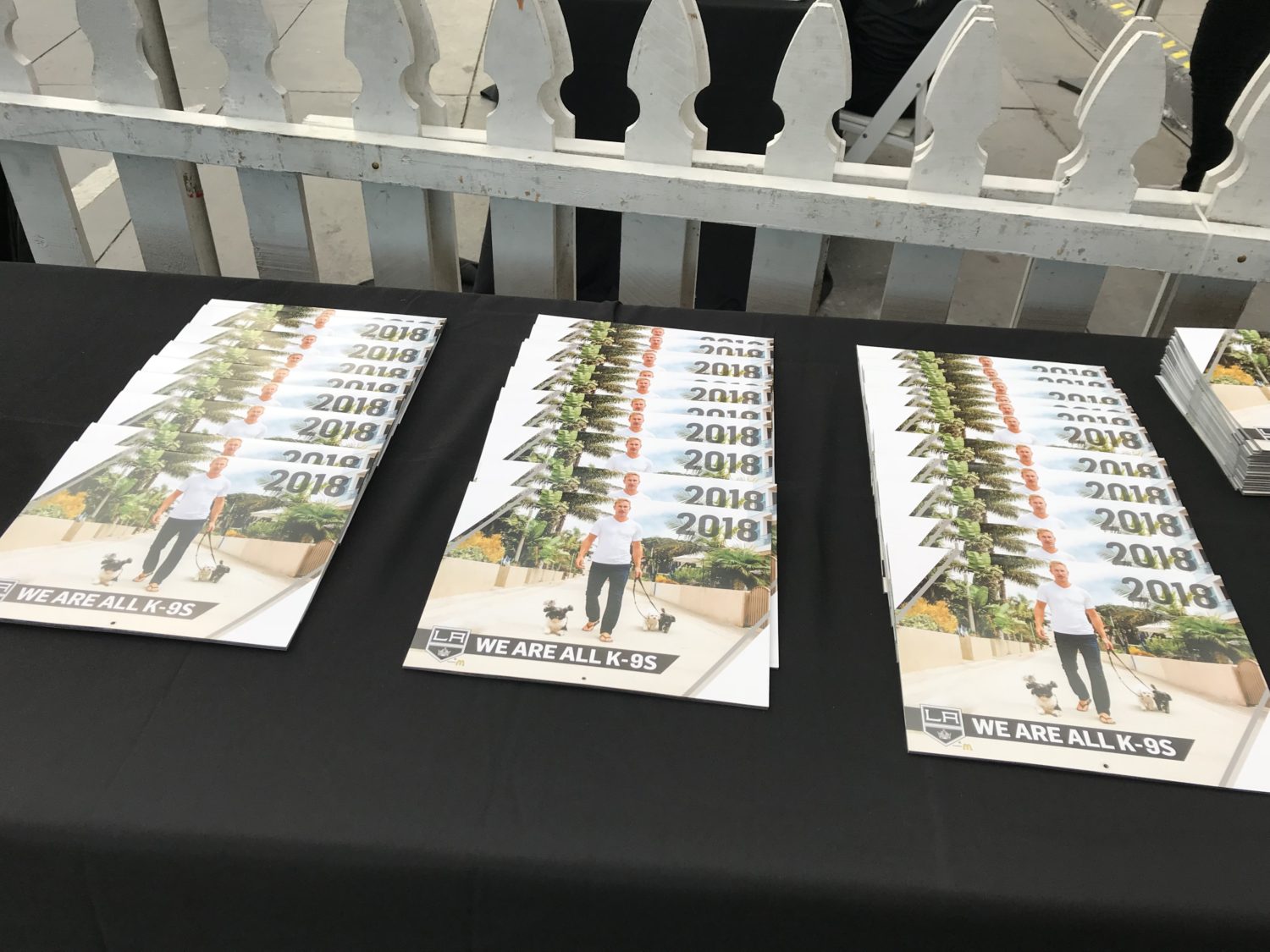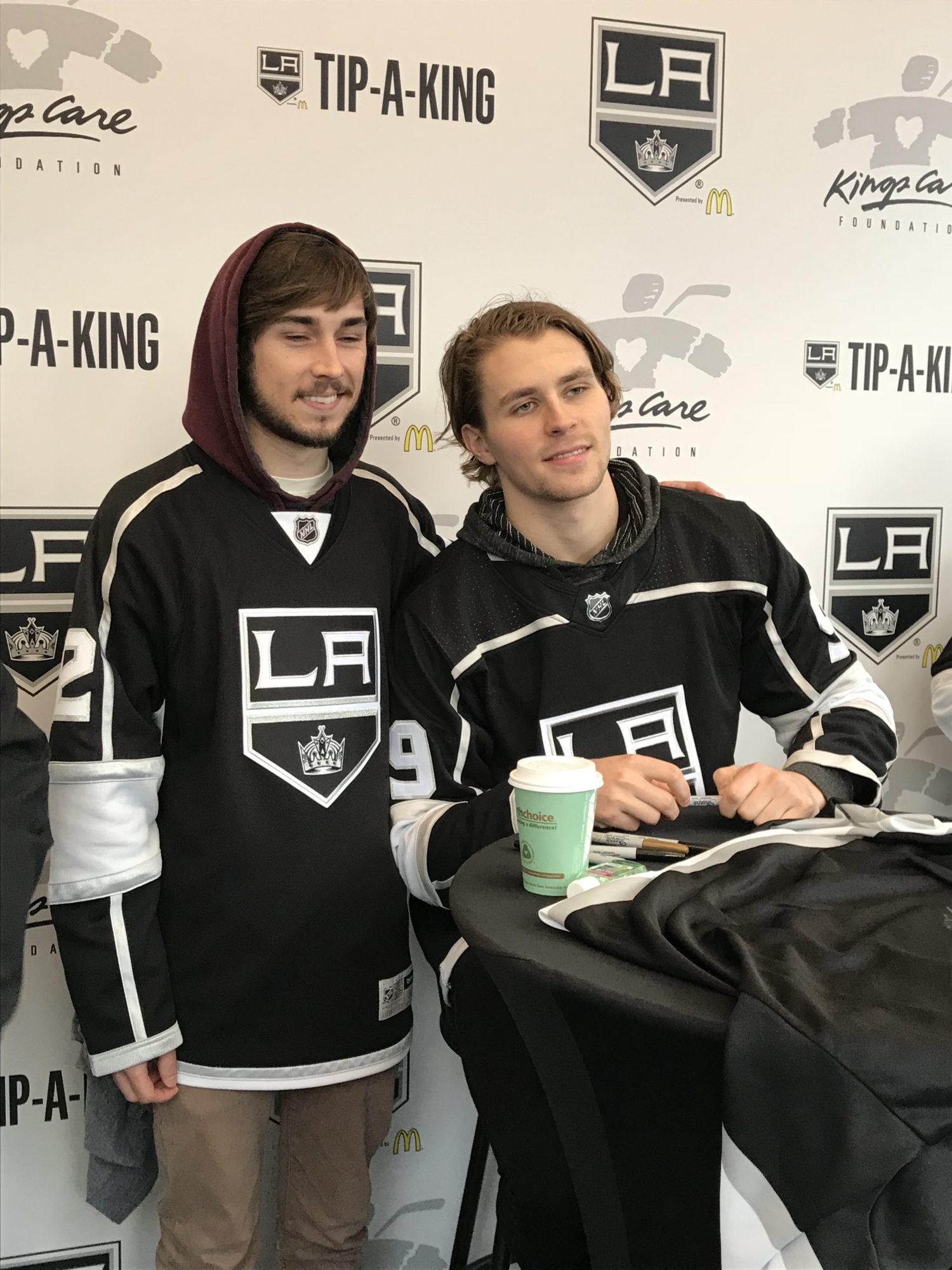 Thank you, as always, Kings fans, for your continued generosity and support of this annual event.