Greetings from Chicago, Insiders. We're now officially in the home stretch of this road-trip with two locations left, here and Winnipeg. For those wondering, we saw the sun for prolonged stretches while we were in Buffalo — our first legit sunny day since Tampa a little over a week ago. Also, as you can tell by my hotel room photography it's a gorgeous day here in Chicago. The cloudy streak is officially over!
It's actually supposed to get up to around 55 degrees Monday before we jet off to Winnipeg where it will be closer to 0 degrees. It was snowing when we got in yesterday, but that quickly stopped.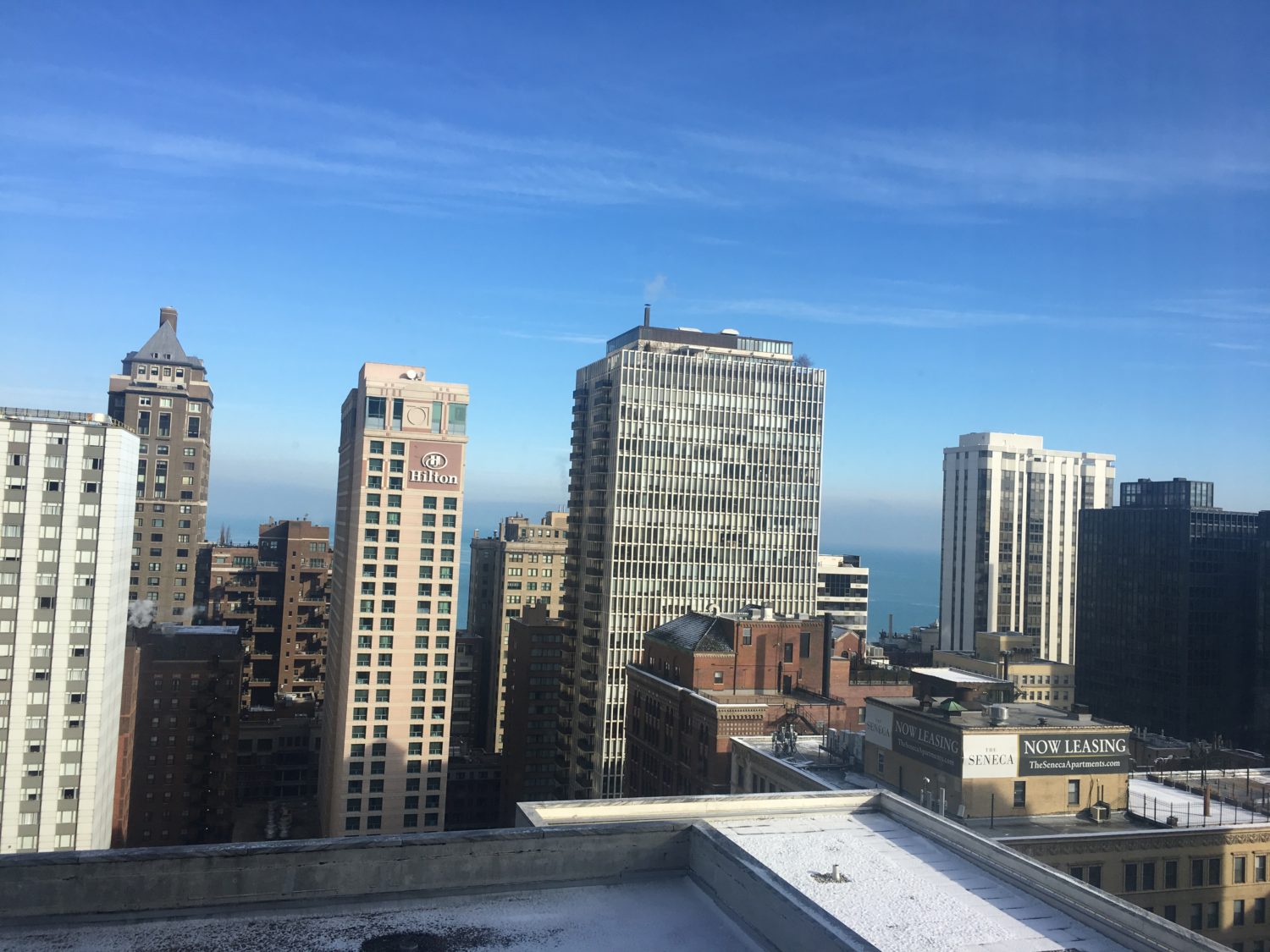 Anyway, Chicago is a great place to spend a couple of days – between the sporting culture, restaurants and the museums there's plenty to do. Chicago is definitely one of the top places to visit on the NHL schedule, and a great tourist destination in general. Whenever I come here, the theme from "Perfect Strangers" plays in my head non-stop.
Also when the Kings and Blackhawks play, it generally feels like there's a little more on the line to the game — just because of the success both these franchises have had since 2010 with their five Stanley Cups combined.