Jake Muzzin is not only returning to the LA Kings lineup, he's also returning to face the first NHL team that took a chance on him.
"I was never really there. I feel I made the right decision. I mean, [laughing] …it's not like I had a decision, actually," Muzzin said.
With the 141st pick in the 2007 NHL Entry Draft, the Pittsburgh Penguins selected an OHL defenseman who had only played 37 regular season games (out of 136 games) with the Sault Ste. Marie Greyhounds over the course of two seasons.
"I wasn't good enough at the time. And I can honestly say that. I wasn't ready for it. I appreciate them taking the chance on me, I just wasn't ready at that time," Muzzin said.
Muzzin went unsigned.
He re-entered the NHL Draft in 2009.
This time, Muzzin went undrafted.
"I'd gone to an NHL Camp in the summer, then a main camp at the start of the year [with the Nashville Predators], and I had nothing out of that," Muzzin said.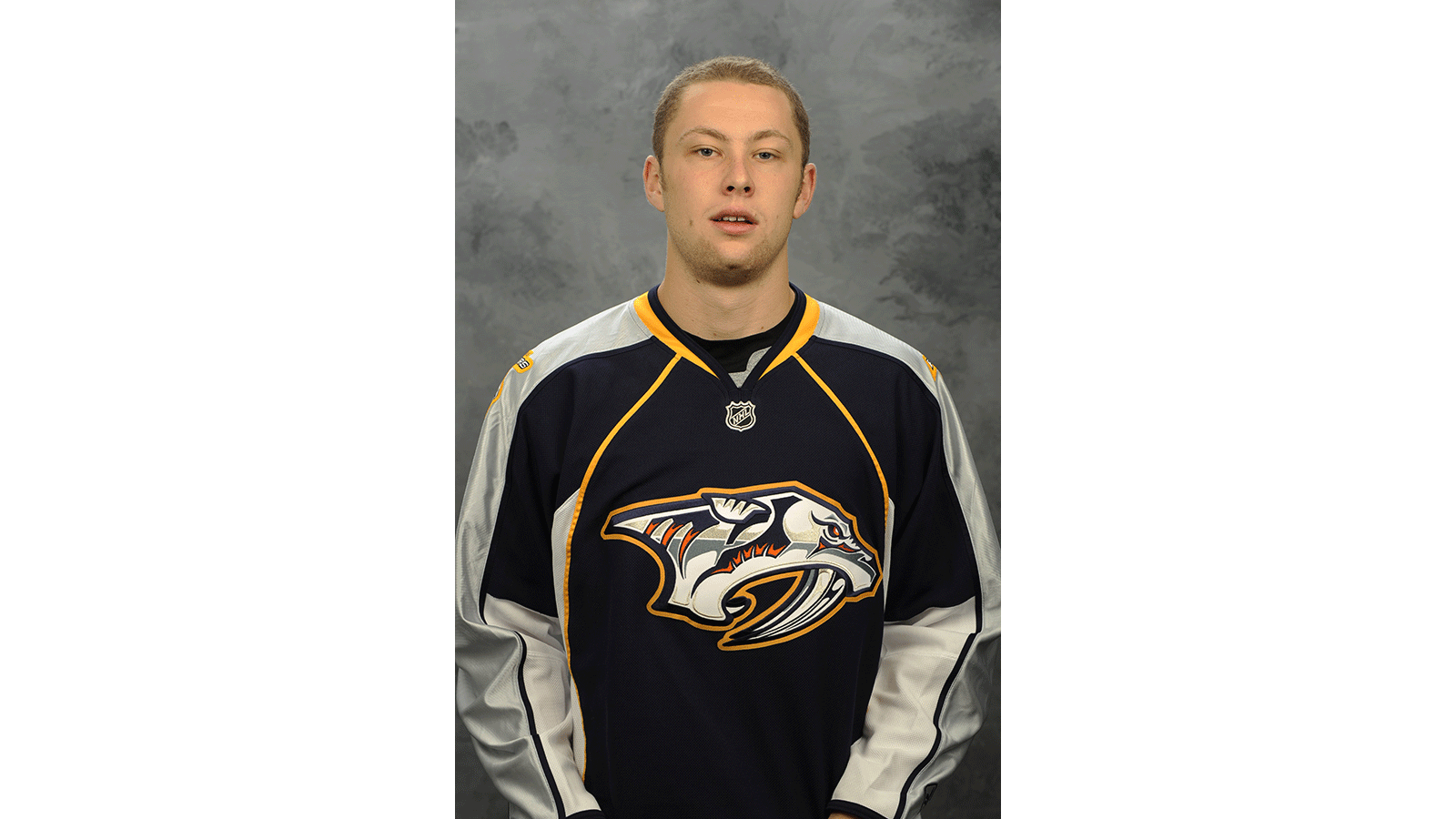 "Jacob Muzzin of the Nashville Predators poses for his official headshot for the 2009-2010 NHL season."
He ultimately returned to the Greyhounds for an overage season.
"I was grateful for that year," Muzzin said. "I worked hard that summer. I knew it was kind of my last kick at the can."
The hard work paid off as Muzzin took home the Max Kaminsky Trophy, given to the top defenseman in the OHL.
At that point the rejuvenated Muzzin was a free agent, and he began fielding more and more interest from teams across the NHL. But two teams pursued the hardest.
"I think we had around seven or eight teams, but the [Anaheim] Ducks and Kings were the two that were really interested," Muzzin recalls.
So what was the determining factor?
"At the time Anaheim didn't have a farm team, and I knew I wasn't going to jump right into the NHL. I talked to my agent and my parents, and we thought that LA was a better fit at the time, so we chose LA," Muzzin said.
Oh, what could have been for so many teams…