It was a quiet Thursday for the Kings, who held an off-ice workout but didn't practice one day after they skated at Lasker Rink in Central Park.
While much of the team had the afternoon off, Adrian Kempe and Alex Iafallo visited the NHL offices in Midtown Manhattan, where they met with Commissioner Gary Bettman. It was the first time Kempe had spoken with Commissioner Bettman since being welcomed to the podium after being selected with the 29th pick at the 2014 NHL Draft.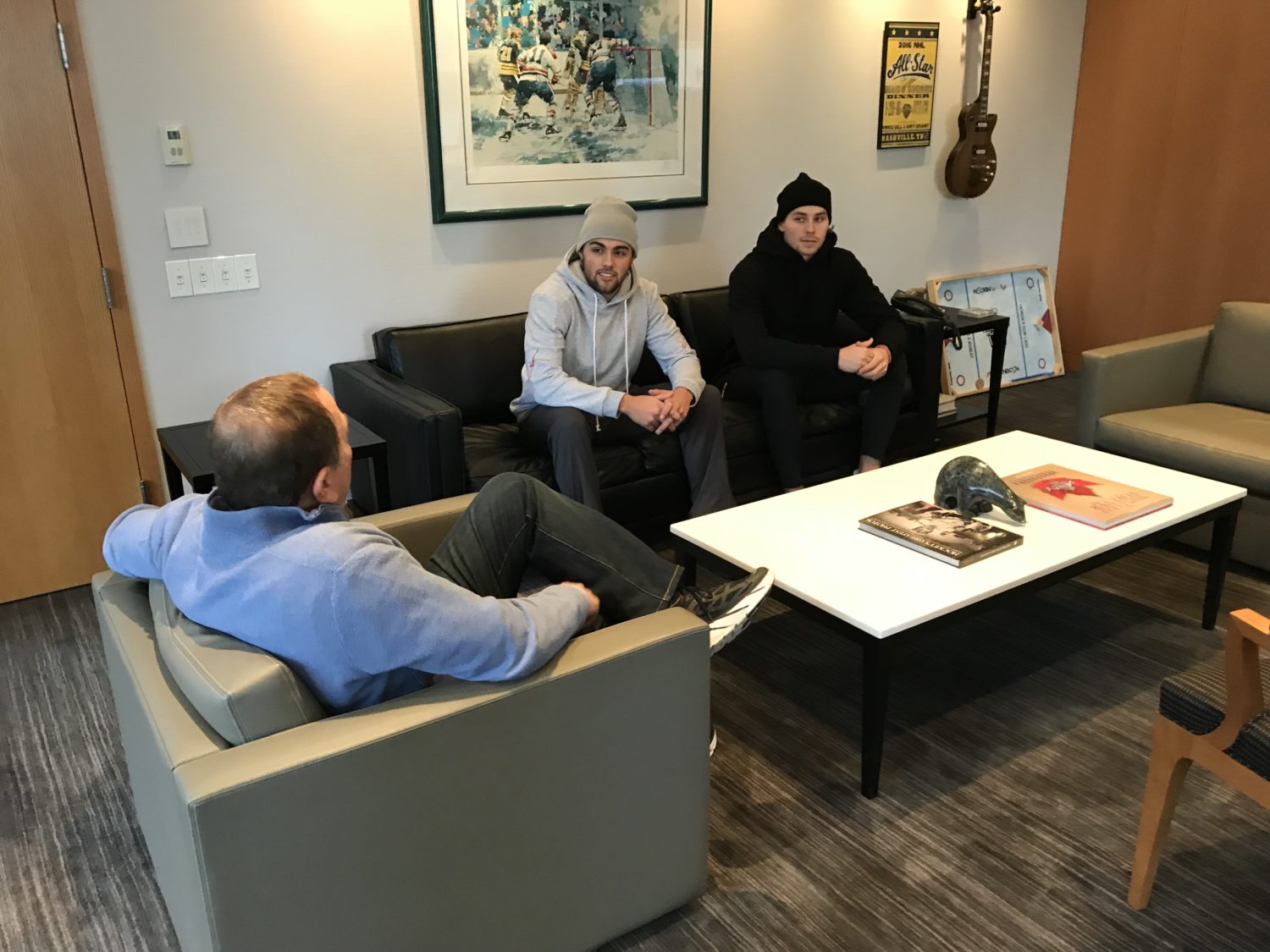 The duo also took a tour of the facility, joined the NHL Network for a quick hit and spoke with the social, digital and content teams of NHL.com and NHL International.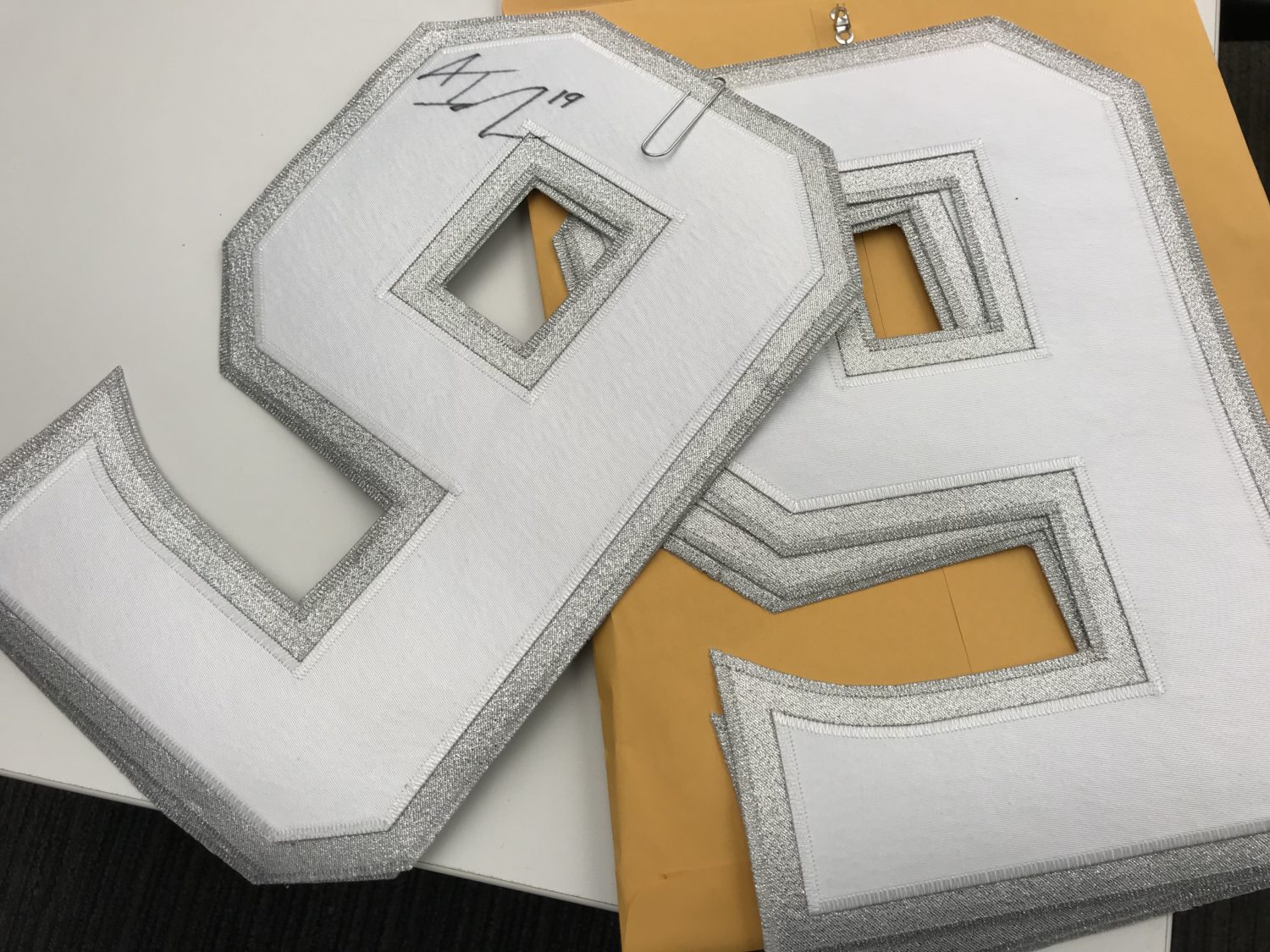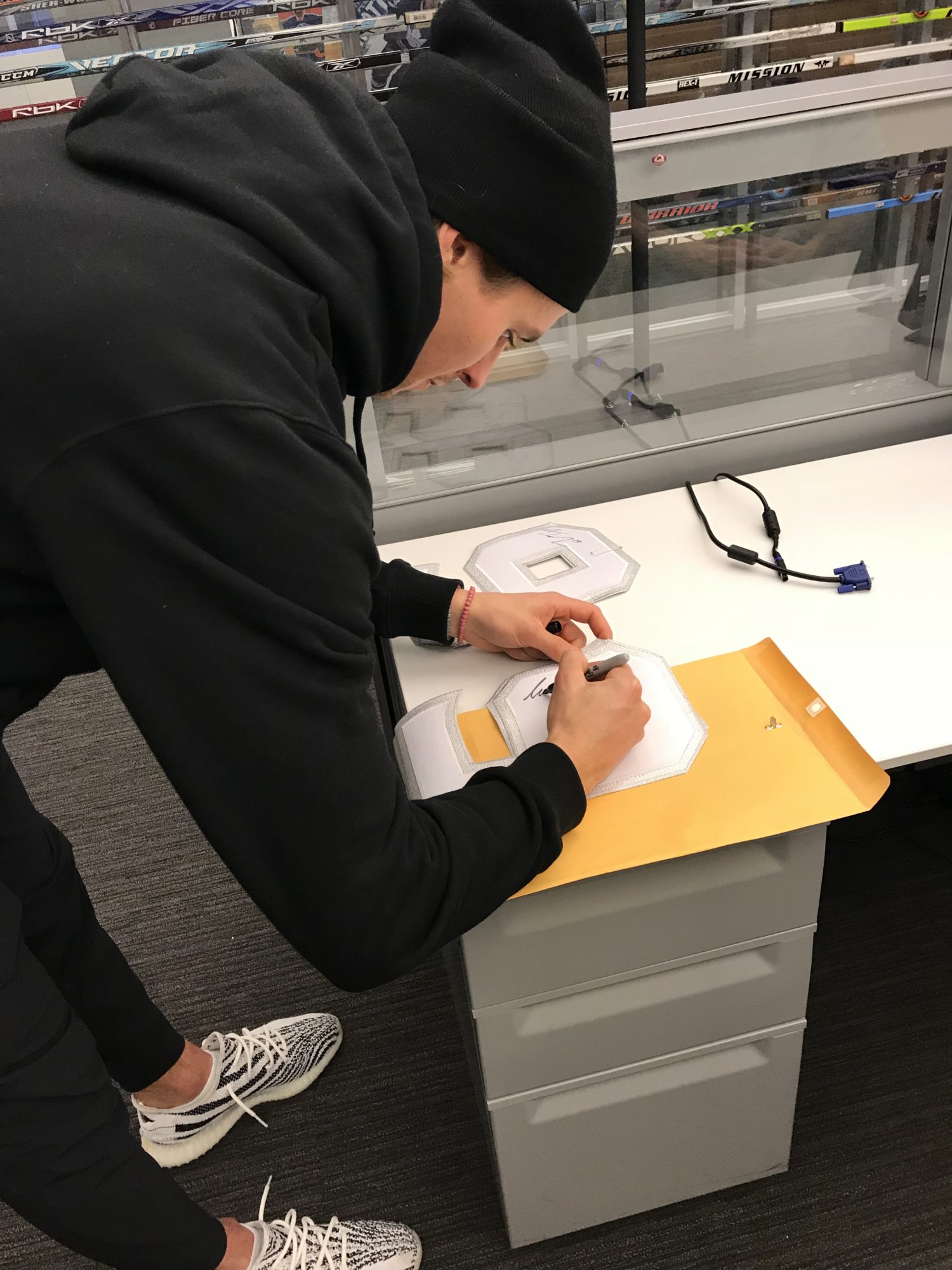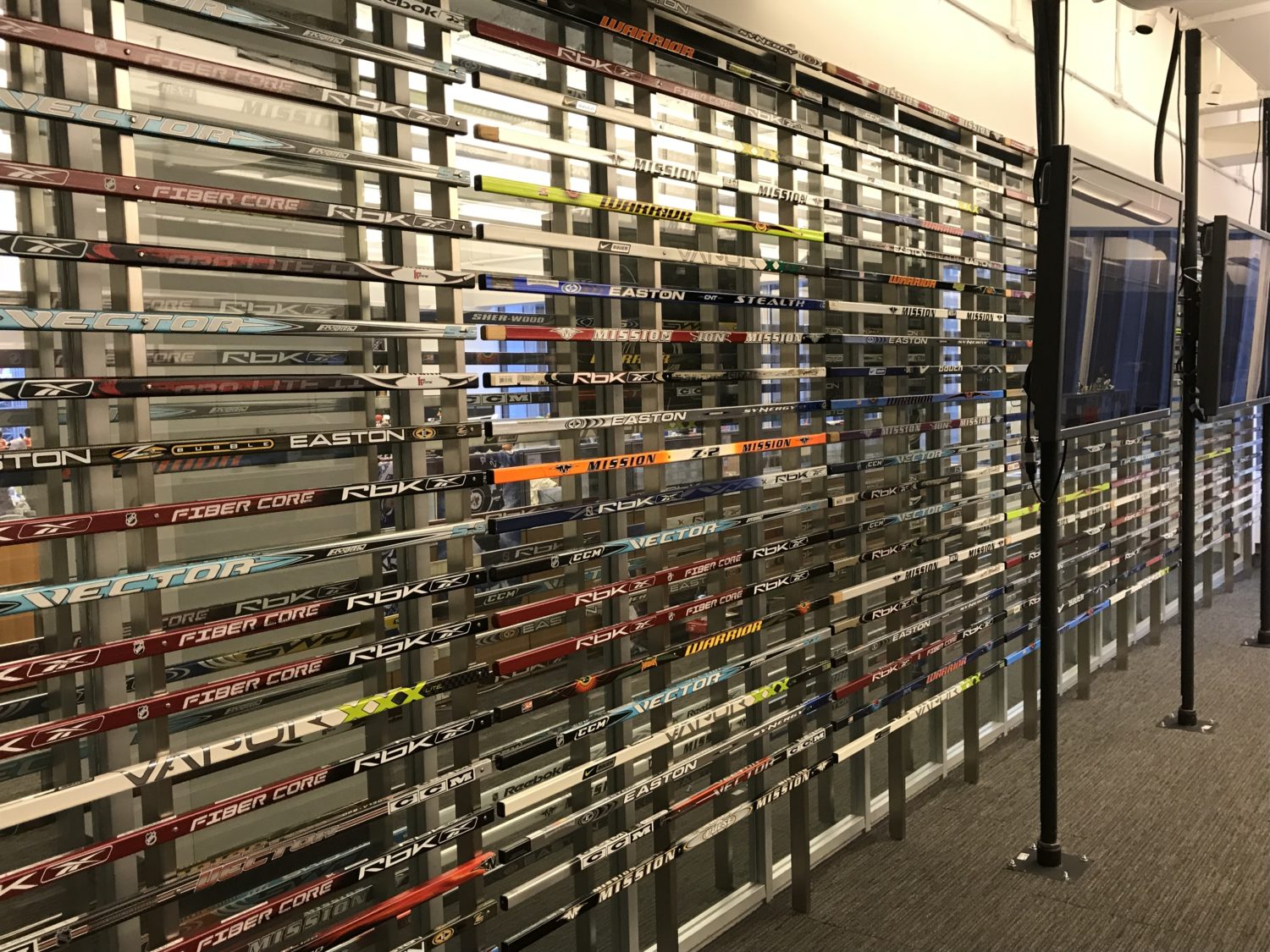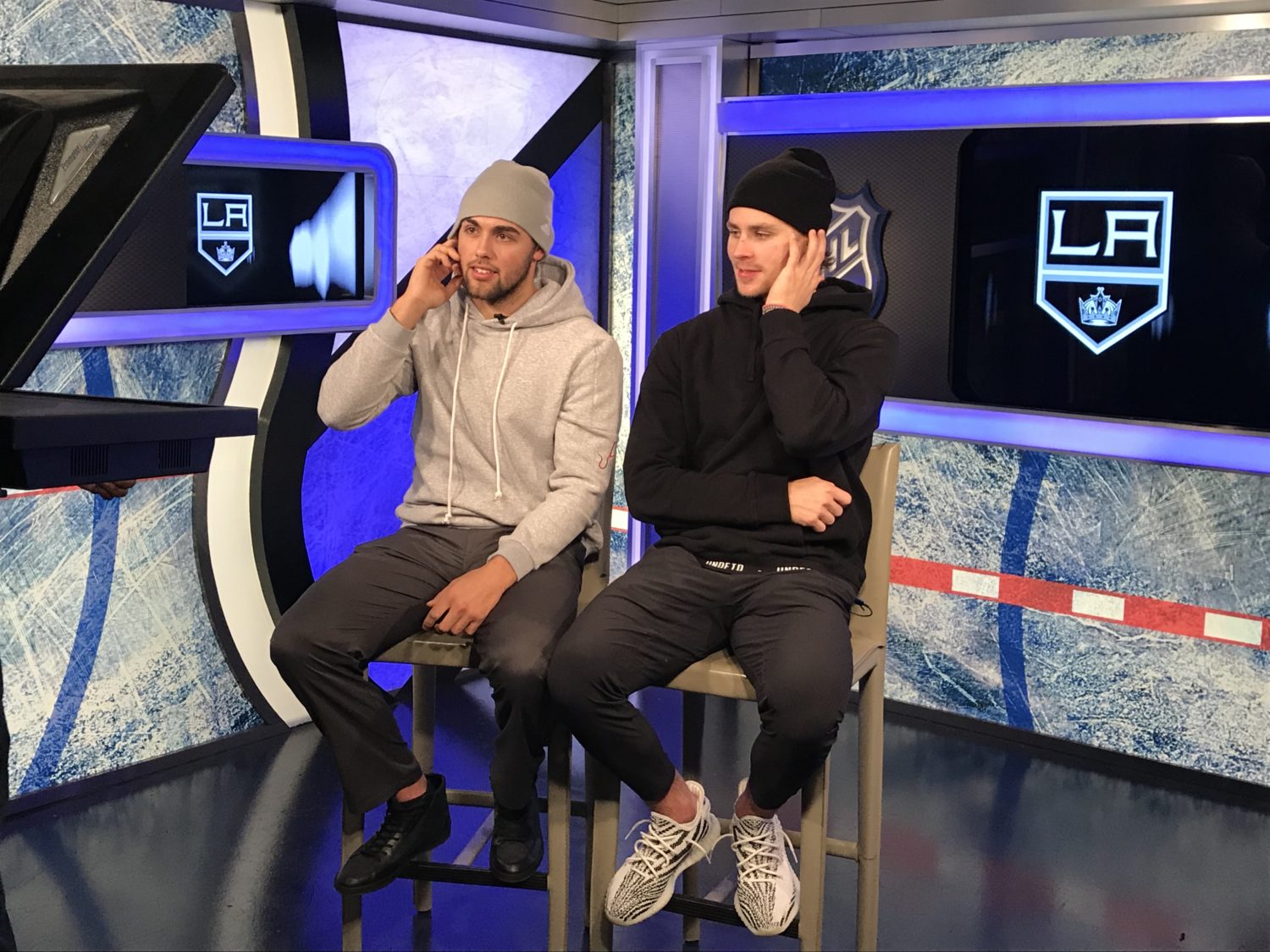 Virtually every single desk at the NHL offices is adorned with team paraphernalia:
And, if you look hard enough, you can even spot some items that didn't quite make it to retail: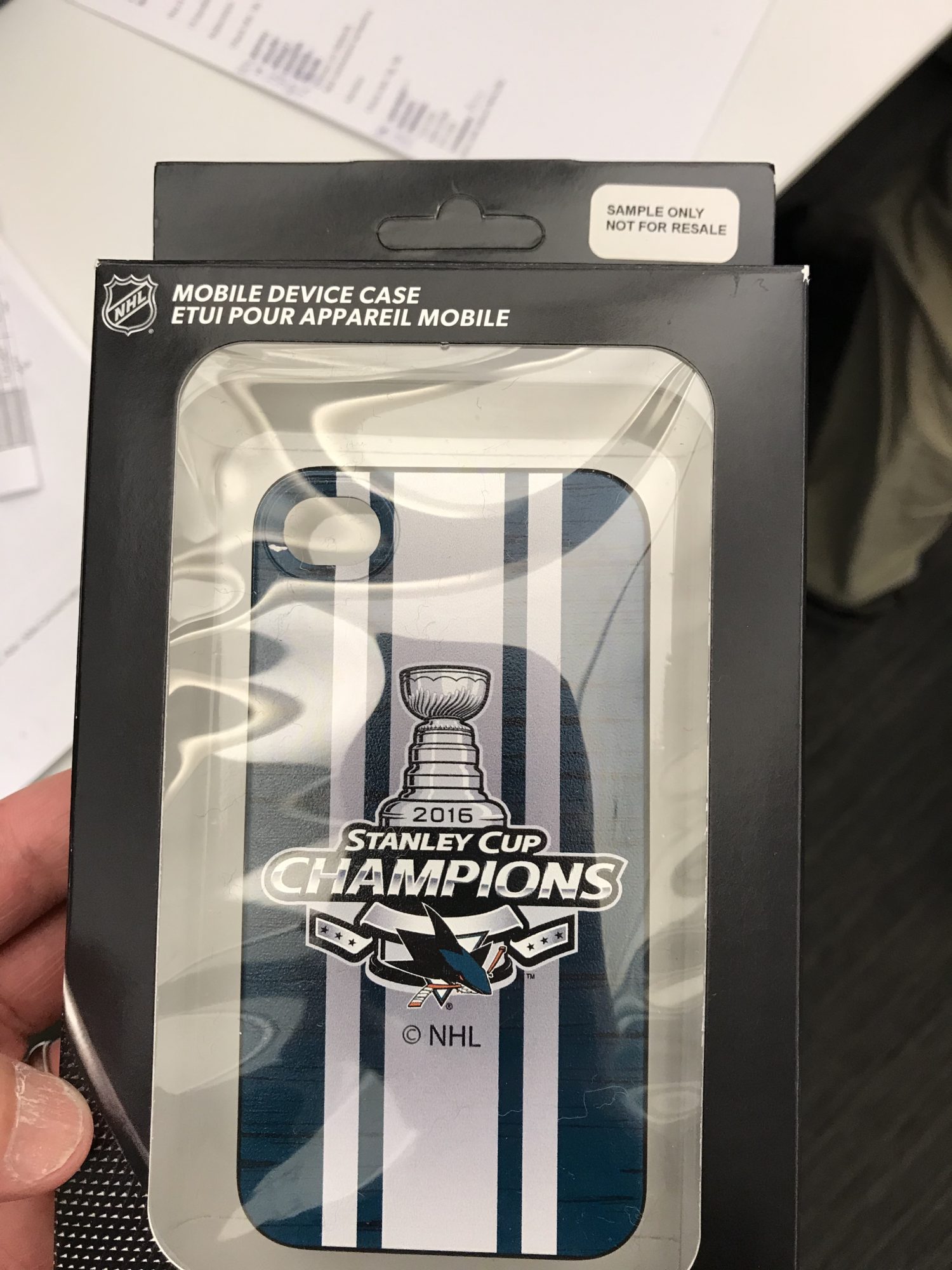 The past two days have been the first two days Kempe has ever spent in New York. "Pretty big," he said. "It's a good experience. Nice to get a couple days here. Heard good things about it."
A native of Kramfors in north-central Sweden, Kempe says he's more of a big city type. He did say, though, that the level of interest in the NHL can be quite high in the more remote areas of Sweden.
"Yeah, it's probably even more up north because there are a lot of good NHL players that are from up there," he said. "Growing up, all my friends played hockey, so I think actually the NHL thing was even bigger up north than it was in Stockholm. I moved there when I was 15, though, and that's when you start to get a little older, but I had a great experience growing up with all my friends, watching the NHL."
Iafallo, from just outside of Buffalo, N.Y., regularly came down to New York to visit his cousins, who lived on Long Island. Tomorrow will be the first time he's ever set foot in Madison Square Garden, however, and it's an experience he's greatly looking forward to.
At the NHL Store, he modeled the Kings Christmas sweaters and a festive beanie. Asked what his favorite team jersey was – other than the Kings, of course – he said that he loved the old red and black Sabres jerseys from the Dominik Hasek era, as well as some of the more established sweaters.
"I like the classics, the original six. Those logos are awesome," he said. "And their colors are sweet, too."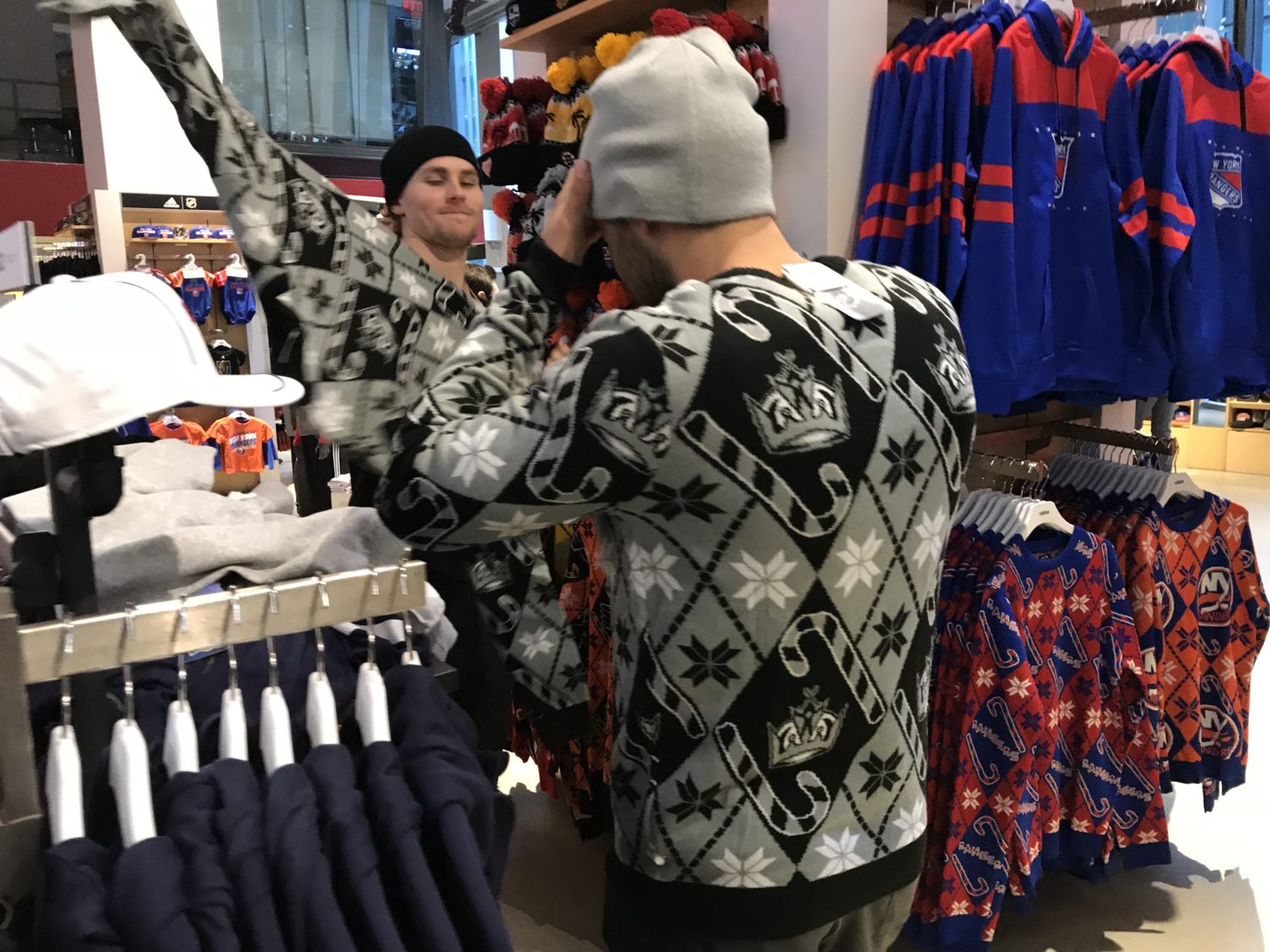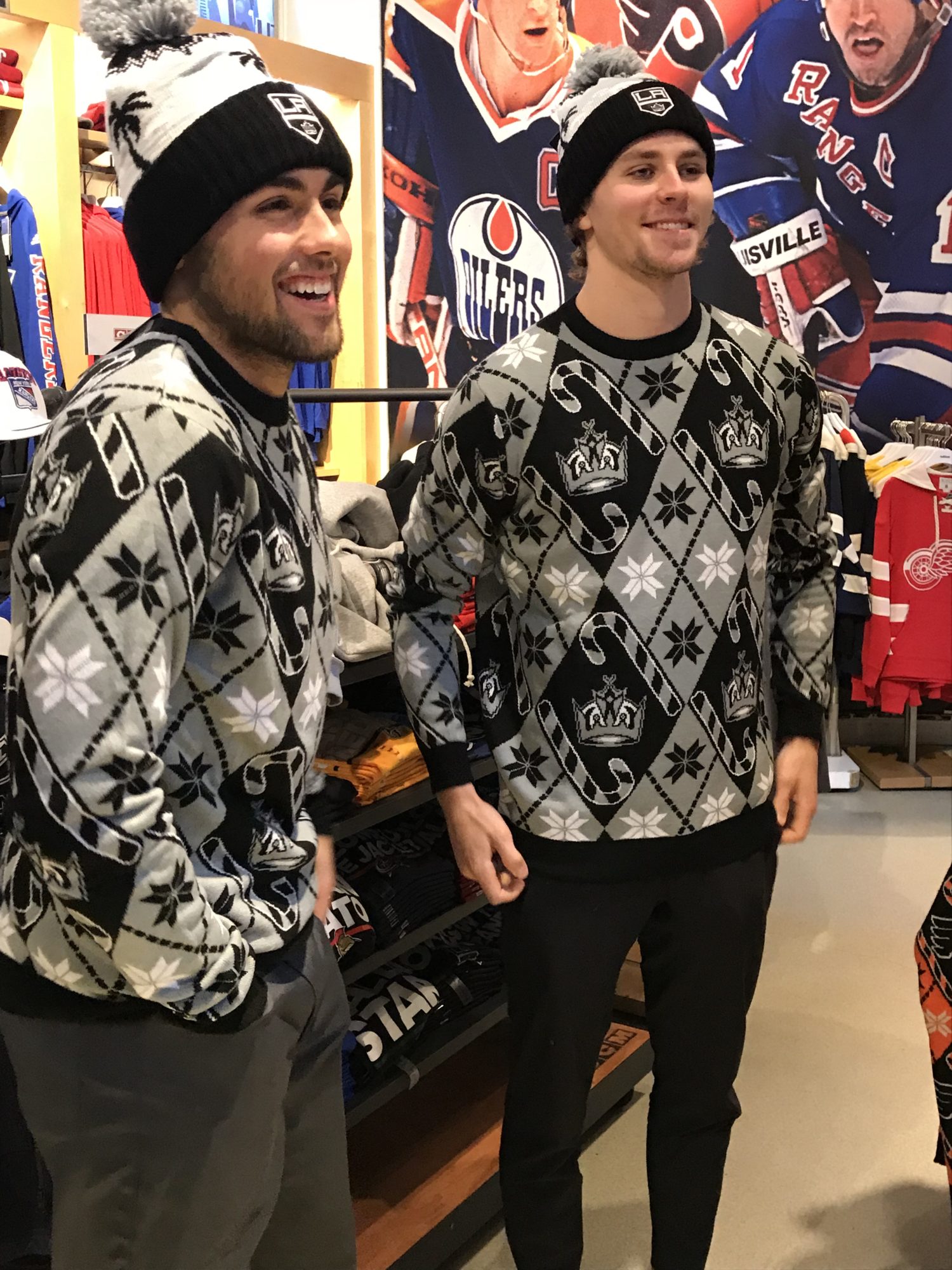 __________
Several scouting reports on 19-year-old, 6-foot-4 goaltender Cole Kehler (rhymes with Taylor), signed by the Kings to an entry-level contract late last week.
Kehler has proven to be a late bloomer and has emerged as a highly regarded goaltending prospect with the Portland Winterhawks over the past two seasons. This year, he's 18-6-1 with a 2.14 goals-against average, a .931 save percentage and two shutouts for the first place club.
Love this signing; won't name NHL G coach but at @NET360goalie camp this summer one told Kehler he was in wrong group with Jrs, shoulda been with other pros. Surprised it took this long to get a deal https://t.co/hELQdg8lri

— Kevin Woodley (@KevinisInGoal) December 8, 2017
First, a scouting report from a source with expert knowledge of the Winterhawks:
"Big goalie, but moves well. No wasted motion, very much positional vs. reaction. Square to the shooter with good rebound control. Cool, calm demeanor, very focused. Off the ice, great kid, not your prototypical 'weird' goalie. Very grounded."
Second, from a source within the LA Kings organization:
"Huge tender. Having a breakout season. Incredible stats. Was vetted by top amateur staff – huge upside. Exceptional patience in net. Some Martin Jones traits at the same age. Fits our age distribution nicely. Huge referral from [Portland coach, former Pittsburgh coach and Los Angeles assistant coach] Mike Johnston. Excellent character. Great young project for Bill and Dusty. Their track record is impeccable."
Got to speak with Cole Kehler (@kehler298) briefly before tonight's game about signing an ELC with @LAKings. pic.twitter.com/nAnv3wE5zH

— Evan Richardson (@Evan_Richardson) December 9, 2017
After his signing, the CBC caught up with Jason Pilkington, the president of the Altona Minor Hockey Association, where Kehler cut his teeth. That's not literal, but worth noting in a hockey blog.
Kehler's drive and talent was clear to those in his home community, about 95 kilometres southwest of Winnipeg, Pilkington said.

"As I watched him as he was growing up, he seemed like one of those kids that was always working hard, trying to get better and really wanted to pursue that next level hockey for himself," he said.

"It's not an easy road to even make it out of a minor hockey system into a junior, let alone the WHL and an NHL contract."

Winter life in rural communities often revolves around the rink, with kids and parents gathering to play or support each other, Pilkington said. But it will mean even more to kids in Altona to know that an NHL player has skated on that ice too.

Even though there's a lot of Winnipeg Jets support, Pilkington said given Kehler's connection to Altona, he wouldn't be surprised if Kings jerseys start showing up at the rink.

"I could see some Kings fans showing up in the next few years for sure," he said with a laugh.
Kehler attended development camp with the Winnipeg Jets this past summer.
__________
A brand new LA Kings Weekly debuts at 10:00 p.m. tonight on FOX Sports West. Topics include a holiday version of Him vs. Me, starring Kurtis MacDermid and Jonny Brodzinski, Torrey Mitchell recapping his three-day stay in a Detroit hotel room with Alex Curry, Alex Faust sharing his game-day routine and preparation, Carrlyn Bathe examining how game-used equipment gets from the ice into the hands of Kings fans, and much more.