Good afternoon to you all, Insiders. In case you missed the earlier post, lines and pairings reverted to what they've primarily been during the eight-game streak: a top line of Iafallo-Kopitar-Brown, followed by Pearson-Shore-Toffoli. Gaborik-Andreoff-Kempe-Lewis and Jokinen-(Clifford)-Mitchell-Brodzinski. Defensive pairings remained Muzzin-Doughty, MacDermid-Martinez and Forbort-Folin, with Oscar Fantenberg appearing to cycle through the group. Let's get down to brass tacks.
Notes!
-Kyle Clifford (upper-body) is very close to returning. "Cliffy's close. He's getting close," John Stevens said. "He's fully integrated into practice. Started to get some more reps in and more battle stuff today. I haven't talked to the trainers yet, but he's definitely getting close." Close, close, close. What you should take from this: Clifford is close. It's possible he returns on this trip. The Kings have an open roster spot at the moment, so a corresponding move wouldn't be necessary as of today.
-It's a touch premature, and more on the subject will come later in the week, but Marian Gaborik is on the verge of another milestone. Barring anything unforeseen, he'll play in his 1,000th NHL game Friday at Madison Square Garden. "Touch wood," as a former Kings coach would say.
"You play a thousand games, it's definitely special," Gaborik said. "It looks like it falls on playing in New York, and I think that's one of the best places to play in the world. It'll be cool."
The trip east coincides with the Holiday Season, which is always a special time to visit New York. Perhaps he'll have another opportunity to walk down the street in Tribeca and pick up a Christmas tree.
He's not sure how, or if, he'll be recognized, should Friday be the big day, but shared that he "really enjoyed" his time in New York prior to his 2013 trade to the Columbus Blue Jackets. He's not going into the game expecting that an opposing team will hand-feed him grapes while hoisting him in a gilded palanquin, but kept open the possibility that he could receive some modest recognition.
"I don't expect them to do anything, but maybe they'll acknowledge me on the jumbotron. It would be nice, but who knows," he said.
Looking past the 255 games Gaborik spent in a New York uniform – he impressively recorded 114 goals and 229 points in that span – is the body of work he amassed with the Minnesota Wild, with whom he played in the franchise's inaugural game, scored their first ever goal and still serves as the club's all-time leader in goals (219), power play goals (59) and game-winning goals (43), and ranks second in points (437) over 502 games between 2000-09. Recent milestones, including his 400th goal and 800th point, which he netted against the Wild last Tuesday, have allowed for a little bit of personal introspection.
"Obviously starting in Minnesota, time flies by so quickly with the Rangers in a [next] stop, and Columbus, and obviously here, winning a Cup, it all comes together," he said. "You have a little chance to think about it and just kind of look back a little bit. Before then, I wasn't really paying attention to it a whole lot, but after that, you just try to look back a little bit to how it all played out and everything."
Gaborik still remembers some details of his first NHL game, including the final score and his hallmark Minnesota goal. He was 18 at the time.
"I think I remember the warm-ups," he said. "Unforunately, we lost, 3-1, but definitely I remember that goal. It was special, obviously. The first of the career, first for the franchise. It seems like a long time ago, but it doesn't, you know what I mean?"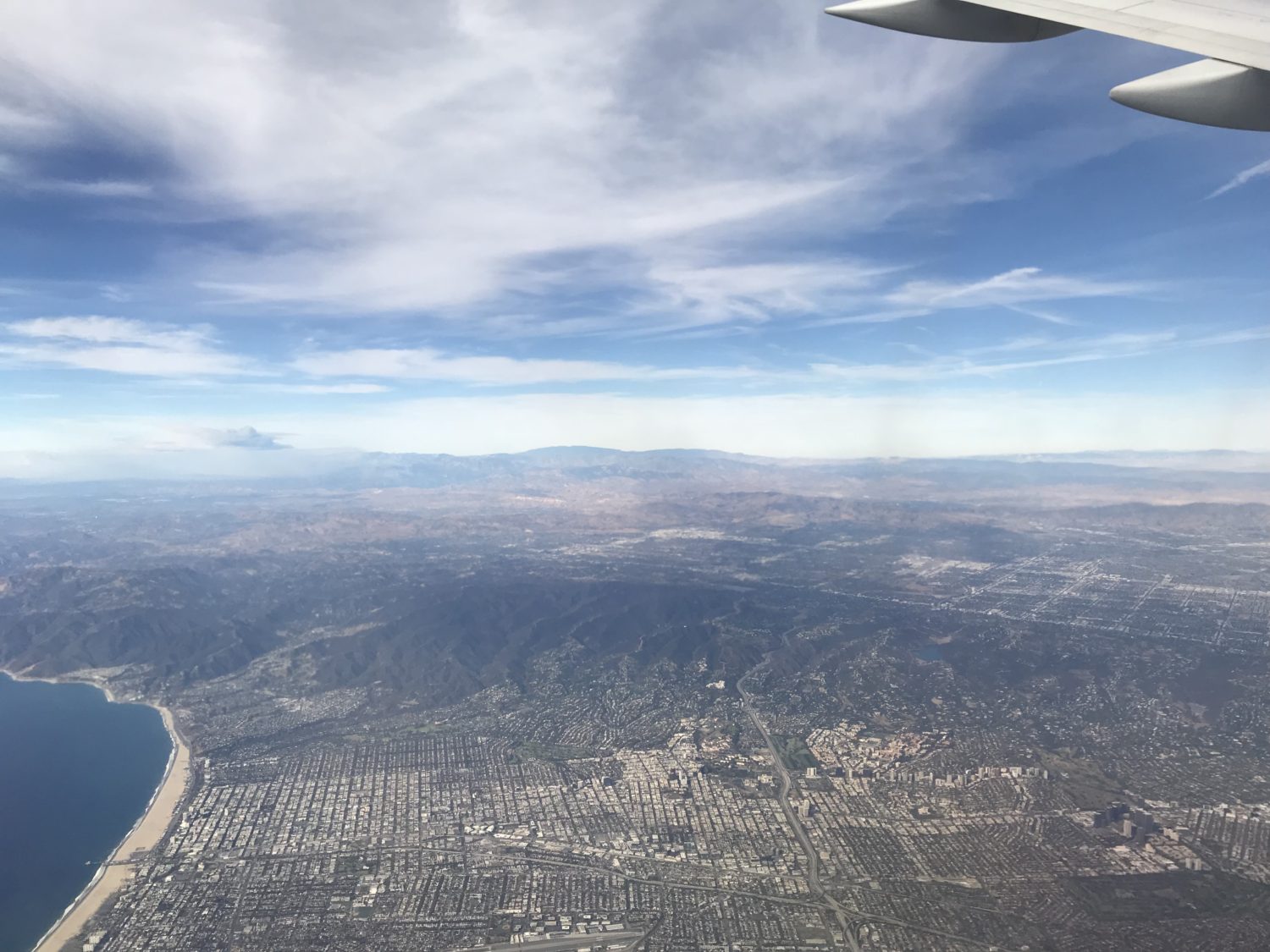 -Before the Kings arrive at the Garden, they have an important stop Tuesday evening in Newark, where they'll face an upstart Devils team that has defied expectations and sits in third place in a very good Metropolitan Division with a 16-9-4 record and 36 points. Via Chris Ryan of NJ.com, neither center Marcus Johansson nor winger Kyle Palmieri skated on Monday morning. Palmieri has a broken foot and isn't ready to fully practice, per Ryan, so he won't play tomorrow, while Johansson has an ankle bruise after blocking a shot and is day-to-day. Mirco Mueller is out with a broken clavicle. This will be Los Angeles' first NHL look at Will Butcher, who chose to sign with New Jersey after a courtship process in which the Kings were among the finalists to land him. The 22-year-old left-shot defenseman has two goals, 19 points and a plus-six rating through his first 29 NHL games.
–Deetz on Tip-A-King 2018 are here. The event, which benefits Kings Care Foundation, is sponsored by McDonalds, Melissa's Produce and Welk Resorts and will take place in Microsoft Square at L.A. Live after that afternoon's Kings-Blackhawks games. There are options to purchase a package containing a VIP Tip-A-King ticket as well as February 6 access to the LA Sports Awards and an exclusive LA Kings reception at the Beverly Hilton.
-When the Kings face the Devils on Tuesday, they'll be attempting to tie the longest win streak in franchise history at nine games. Drew Doughty has now been a part of four winning streaks of at least eight games, but only once thus far has he won that elusive ninth. Earlier today, he spoke with LA Kings Insider about the feeling in the room, and how the streak really hasn't affected anyone's preparation or approach.
"We're not ever actually thinking about the streak," he said. "I know everyone always thinks we're kind of just saying that, but truthfully, honest to God, we do not think about the streak. We just go in there, we're trying to win a game. The number one thing, I guess, we do realize when we're on a streak is how much fun we're having and how much fun it is to come to the rink every day, so we don't want that to stop. We want to continue that going. But we just take it game-in, game-out, try to win that game at hand, try to win that shift, that period. That's just the way we approach it, and that's the honest way. We're going to treat the ninth one the same way. Just go in there – we're playing a good team in Jersey. They're a young team, got a lot of firepower and we've just got to take it shift-by-shift, period-by-period."
More from Drew:
On the team feeling good after eight straight wins:
Of course. When you go on a winning streak like that, obviously everything's good in the room. I feel good, we're having fun. The last two games we've obviously had to win them in overtime, and both of them we could've won in regulation, and we weren't able to do that. We've got to look at some things and clean up a few things, for sure, but we're happy in this room. We can't get too comfortable, though. We need to keep winning games, we need to keep making a bigger gap between first and second in our division, so we can't be too satisfied or ahead of ourselves.
On benefits of recalibrating and return to the road so deep into a winning streak:
Yeah, we love going on the road. We love playing on the road. The good thing about being on the road is we can obviously go out for dinner together. The boys hang out quite a bit more. The road's always a lot of fun. We love obviously playing here at home, but when you get on the road, you've got nothing to lose. You just go into other teams' arenas and you go in there hoping to keep their fans quiet and keep them out of it, We've done a good job with that, so we're looking to do it again.