When Jarret Stoll returned to Spokane Veterans Memorial Arena over the weekend, there was hardly enough time to reminisce about his 2000 WHL Championship. There, he lifted the Ed Chynoweth Cup above his head as a 17-year-old who had dispatched the host Chiefs in Game 6 of a hard fought playoff series before advancing to the Memorial Cup in Halifax.
Returning some 17 years later, his trip to visit Los Angeles Kings prospect and Spokane Chiefs forward Jaret Anderson-Dolan was abbreviated by one game as snow in the Seattle area delayed his connecting flight to Eastern Washington. So go the typical travels and travails of members of Los Angeles' development and scouting staff.
But Stoll got in some good time with Anderson-Dolan, who now has six goals and 17 points through the first 16 games of his 18-year-old season. The third-year forward from Calgary scored in the 3-2 loss to the Portland Winterhawks and was an impressive force throughout.
"He just gets a lot of scoring chances," Stoll said. "He's always around the puck. He's very tenacious on the puck on the forecheck. He's got a very good stick. He's not like Pavel Datsyuk, but good with his stick where he got a lot of steals on the forecheck. I think he had seven or eight shots that night and probably could've had two or three goals. He had one that night. Just has that offensive instinct to find the puck and know where to be. It's no surprise that he racks up a lot of points there."
Both Stoll and Anderson-Dolan were second round draft picks known both for their offensive prowess and their responsible, balanced play. Both are centers with good jump and eminently coachable. Does Stoll see any reflections of his own game in the way Anderson-Dolan plays?
"Maybe, I guess," he answered. "He works extremely hard. He takes it very seriously, and he's a very detailed guy. He wants to get better. He listens. When a coach or somebody, a development coach goes and talks to him, he's not the kind of guy that's talking more than the coach is. He's a guy that's listening, and you can tell he wants to get better, and he wants to play. He's a very good player, so he's exciting to watch."
The game preceded Anderson-Dolan's extraneous visits to Moose Jaw and Swift Current, Saskatchewan, where he was a member of the WHL's team in the annual CIBC Canada-Russia Series that serves as a continental exhibition series that pits Canadian World Junior hopefuls against their Russian counterparts. Anderson-Dolan was successful on faceoffs over the two-game WHL/Russia split, winning 13-of-22 draws, but did not factor into the scoresheet. As an 18-year-old, he's already among the players being considered for the squad but isn't a pinpointed favorite to make the club.
Kale Clague, who represented Canada at last year's World Junior Championship, posted three assists, a plus-four rating and three shots on goal over the two games. (Click here and skip to the 1:15 mark for an interview with Clague after the WHL's 7-0 Game 1 win.) As the series shifts to Ontario for games in Owen Sound and Sudbury tonight and tomorrow, defenseman Markus Phillips of the Owen Sound Attack will be able to state his case for inclusion on Canada's WJC roster. Through 16 games, the 18-year-old has two goals and 11 points.
Jarret Stoll, on the types of questions asked by Jaret Anderson-Dolan:
He wants to know what I thought about his game – how is he playing? That kind of feedback is always good, and sometimes you don't hear that from a player. You don't ask that question. He really wants to be here eventually, and I think it'll be sooner than later the way he is. His makeup, I don't expect him to not be an NHL player some day. He's good. He doesn't ask too many questions, but he listens.
Stoll, on how Anderson-Dolan uses his speed on the forecheck and in pursuit of the puck:
He kind of reminds me a little bit of Brendan Gallagher in Montreal. He's fast, and obviously he can skate, but you've got to be able to use your speed and not have it work against you. We see it right now with Kemps. Kemps is up here using his speed the right way, whether it's defensively or offensively, and that's what A-D's going to have to learn, too, to use it in all areas of the ice and be a good two-way player, be a good 200-foot player, all the things that we hear. In junior, I was that way, too. You put up big points, you're a guy that puts up 80, 90, 100 points, and sometimes the defensive game gets put on the back burner. He's learning, and there's detail that need to get a lot better, but you can say the same about almost every junior player.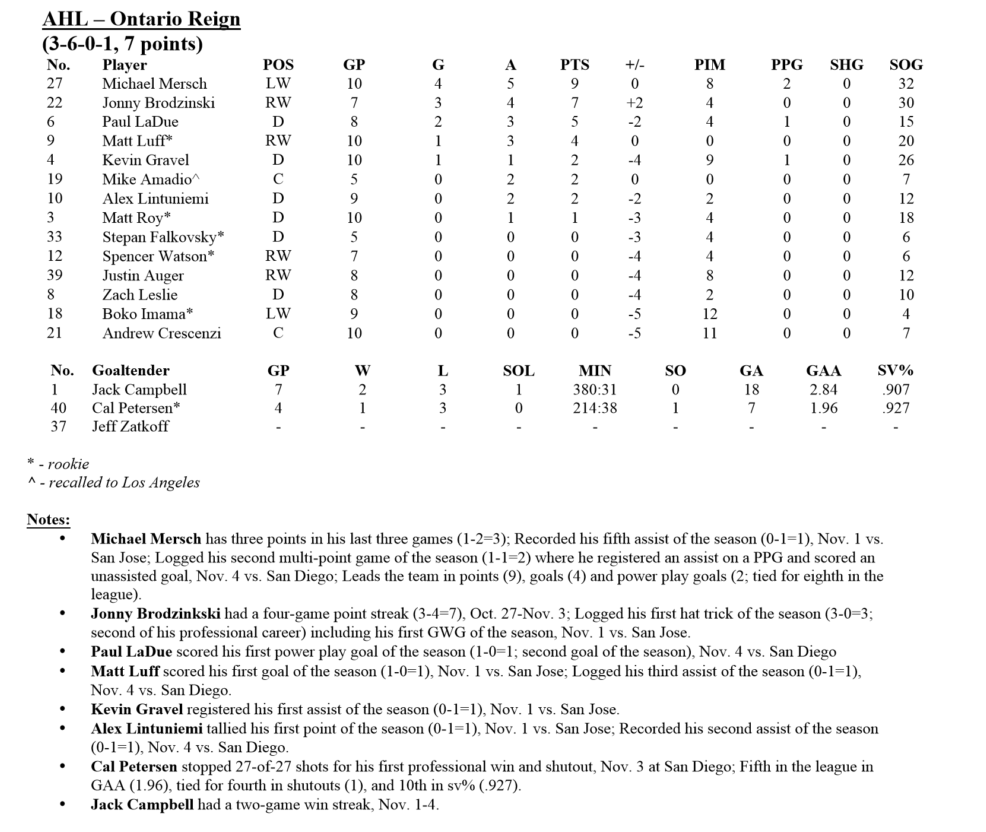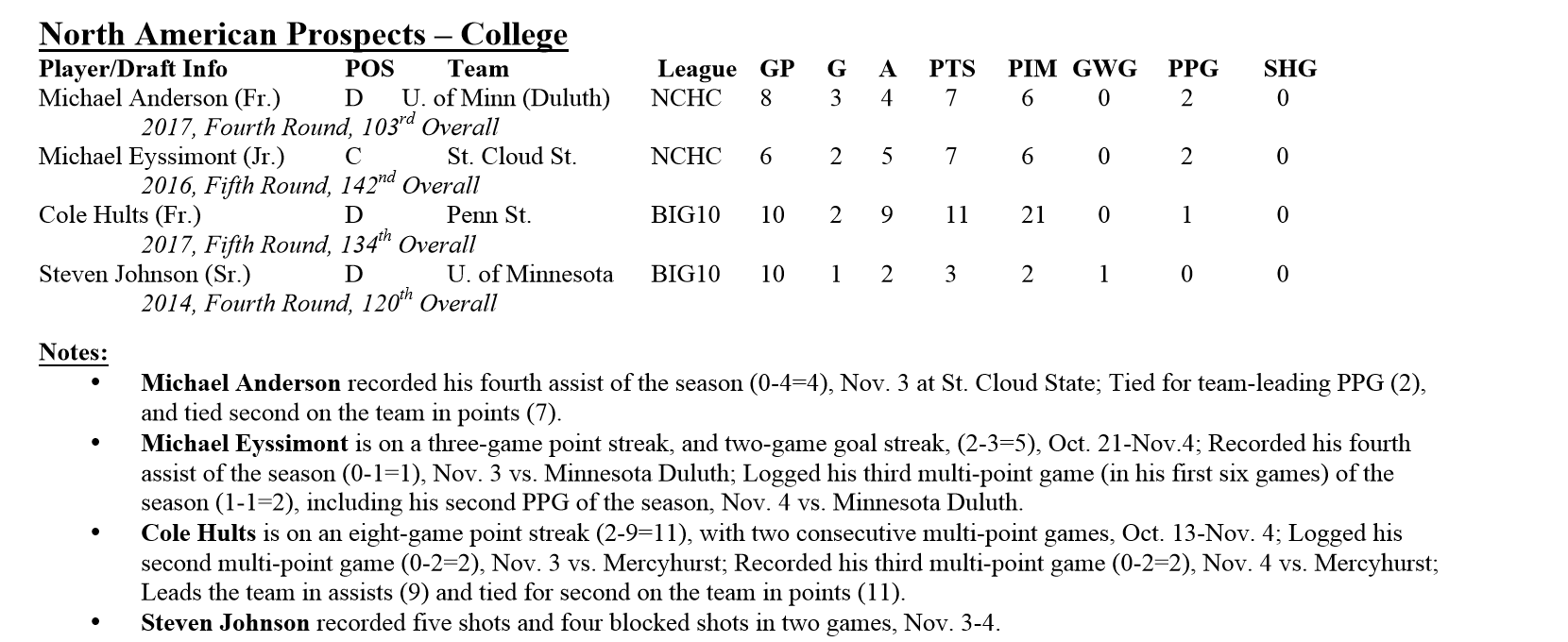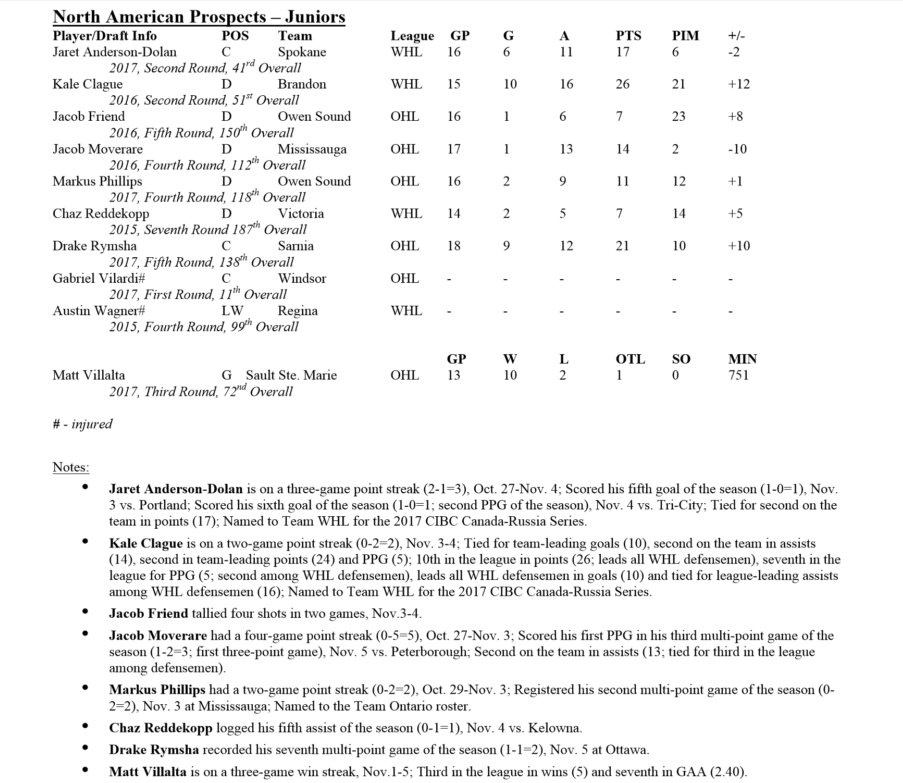 -Lead photo via Codie McLachlan/Getty Images