Via the LA Kings, the team has announced details to honor the victims and heroes from Sunday night's horrible tragedy in Las Vegas, which will include the recognition of team employee, Christiana Duarte, who was killed in the incident, prior to the Kings-Philadelphia Flyers game at STAPLES Center on Thursday night.
The Kings are encouraging fans to help support Duarte's official GoFundMe website page: LAKings.com/Chrissy.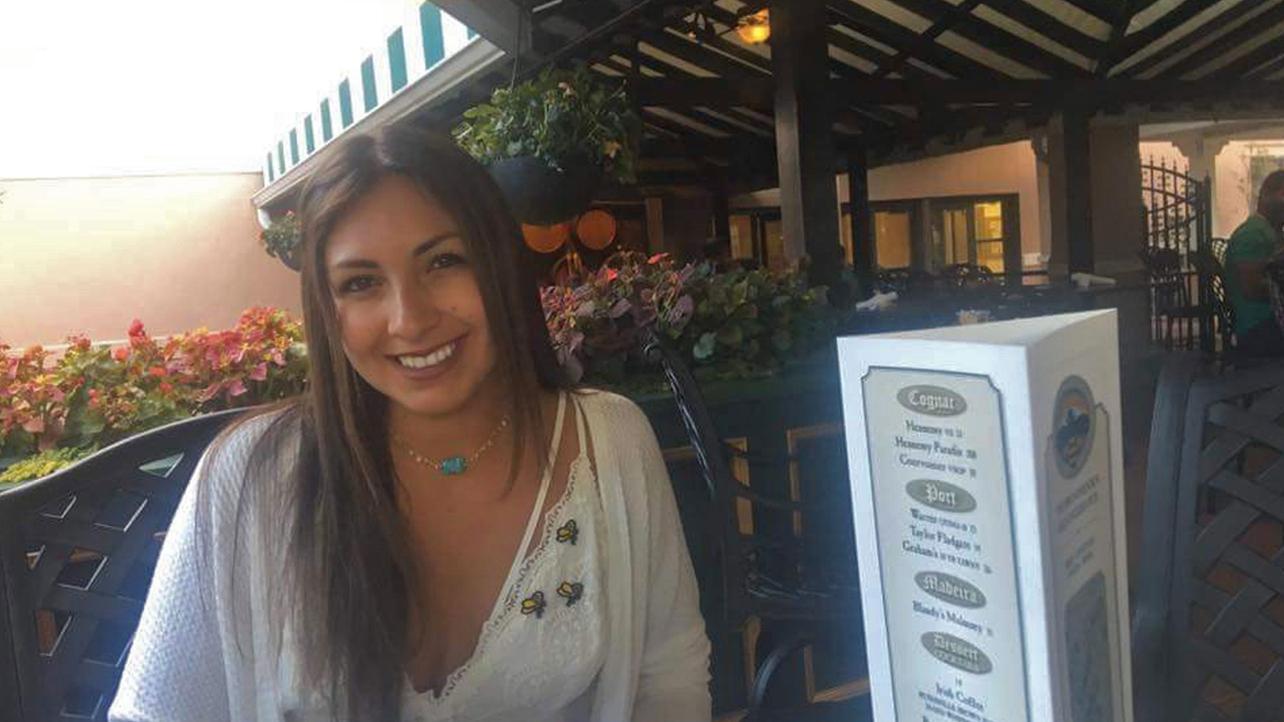 _________________________________
Via LAKings.com:
So many individuals from Southern California were involved in the occurrence on Sunday Night, including those who perished, were injured, and those who demonstrated heroism in the face of immense terror, risking their lives in an effort to save others. Unfortunately, the Kings lost a family member and employee in Chrissy, who was in her first year as a Kings Fan Service Associate.
"Our organization is overwhelmed with grief over the loss of our colleague Chrissy. We would like to thank everyone for their outreach, love and support," said Kings President Luc Robitaille. "In just a brief period of time, Chrissy had an immeasurable impact on all of us. We want to make every effort to ensure that everyone knows how special she was and the impact she already had made on so many people. We would also ask that everyone please understand and respect her family's wish for privacy at this difficult time."
As part of Thursday night's game the Kings plan to:
– Honor Chrissy and all of the other victims during a special Pre-Game Ceremony with both a moment of silence and a video. The Kings will also at that time salute First Responders who were on the scene.
– Kings players will wear a special "CD" sticker (seen above) on the back of their helmets during the game. Kings staff members will be wearing a special pin in her honor.
– All proceeds from the Kings' 50-50 raffle sales that evening will be donated by the Kings Care Foundation to the Las Vegas Victims' Fund. Kings players will match the funds raised.
– Also, as announced by Céline Dion at her residency show at The Colosseum at Caesars Palace on Tuesday night, she along with partners AEG Presents and Caesars Entertainment are donating proceeds from that night's show to aid the victims and families of the tragic Las Vegas shooting.
"Our hearts go out to Chrissy's family and loved ones and everyone else associated with this horrible act of terror," said Kings captain/forward Anze Kopitar. "As a team it was important for us to contribute in any way possible."
The Kings-Flyers game, which begins at 7 p.m., will be broadcast on NBCSN and KABC Radio 790. Fans are encouraged to arrive to the arena early.
About Christiana "Chrissy" Duarte:
Chrissy started with the Kings this summer as a Fan Service Associate. Her previous work experience included the Rams (Corporate Sponsorships Training Camp Intern); Arizona Diamondbacks (Sales Intern); Roadrunners Hockey (Operations and Promotions Intern); and the University of Arizona (Operations and Marketing Intern). She graduated from the University of Arizona with a Bachelor of Science in Business Administration this past May and was active on campus, where she played intramural soccer, softball and volleyball, and was a Member of the Sports Marketing Association in Tucson. She was a resident of Redondo Beach.