On whether the players who traveled to China have re-acclimated after returning:
I think so. When we initially started looking at the trip, originally we had planned to give the guys two days off, but just knowing how I feel, talking to the guys, we think the second day was important to get them moving, so we brought them in for an off-ice workout yesterday. I think the guys were a little sluggish yesterday, but they got a really good energy workout in yesterday. We got them moving, and today guys said they felt pretty good. We actually practiced a little later today. We could've practiced earlier because they were kind of waiting around here, ready to get going. We'll get back right on our normal schedule tomorrow, but I'm cautiously optimistic because indications today are guys are feeling pretty good.
On whether the team will feature a full lineup on Thursday and Saturday:
I think every team in the league is getting more and more guys in their lineup at this point of training camp. We've only got two games left. I think it's important to really get guys – not so much evaluating guys as it is getting guys ready to start the season. Our numbers are going to get down anyway, so we're not going to have a lot of options, but we'll have a lot of regulars in the lineup, for sure.
On Video Coordinator Samson Lee's role in China:
Sam – first star on the trip. A lot of times you can go to a foreign country, but there's still a lot of English in the country, but in this case there wasn't. So, to have Sam around, whether it was dinner time, at the rink, even getting through the airport when there were some issues, just to be able to understand what was going on and communicate in the situation was huge. It made it a lot easier for everybody involved, and I think it was a good trip for Sam. Not only is he good at what he does, but certainly having him kind of be the liaison and give us the ability to communicate a lot better was extremely helpful.
On Oscar Fantenberg and Christian Folin's preseasons:
I think they've both had good stretches and there are parts of their game you'd like to see improve. But certainly in Fantenberg's case, we weren't that familiar with him, just because we hadn't seen him before. Folin – a little bit familiar because he had played against us before when he was in Minnesota. One, they give you a lefty-righty combination. They both move well, they both have good size and they both have good puck skills. I think Oscar might have a little more upside in terms of the offensive ability, but in terms of getting to pucks, moving pucks and being strong enough to defend, they've both done a good job of that part of the game. But, again, those are areas we all want to get better at, just be a little stiffer, killing plays a little quicker and playing a little faster with the puck, but they certainly have shown an ability to do that.
On Kurtis MacDermid's development:
Kurtis is a kid that just keeps getting better and better. Stuff that he can take care of, he does, and that's what you love about a player. I don't know if it's feasible that he can be more fit than he is. He's getting quicker, stronger. I mean, if anything, we just try to target the areas where we can alter his training a little bit because he's big and strong enough and trying to get a little bit quicker, so whatever we
Ve asked him to do, he's done it in that regard. He's continued to work at his game. We want him to be a really good defender, a first puck guy, first pass, and be able to kill penalties and be able to rely on those parts of his game, and he keeps getting better and better. He's agreat kid that has a real identity as a player, and as long as he keeps working, keeps getting better, he's going to give himself a chance to play. [Reporter: With Matt Greene moving on, is that an element that you would like to have in your lineup – a big, strong, tough guy like a MacDermid, ideally?] I love having a guy like that in your lineup, and I love having a guy that can move and play. I mean, his attitude is terrific. It's not as if he just rolls out there and he's a physical guy. I mean, he gets around the ice well and he's continuing to get better as a hockey player, so certainly having the physical presence that he has on the back end is a welcomed addition on your blue line. [Reporter: Does his style of play maybe fit in more with the philosophy here? He seems like he'll jump in the play a lot and get involved,] It's not just here, it's the league and the way it's going. I think if you look around the league, the mobility of team defenses across the league has increase, and I think you need guys who can skate, you need guys that can get the pucks and make aplay, and you still need guys that are strong enough to defend, so he certainly fits that mold.
On whether Marian Gaborik would get into a preseason game:
I don't know. I still don't know anything.

Morning skate photos, via Jon Bradley: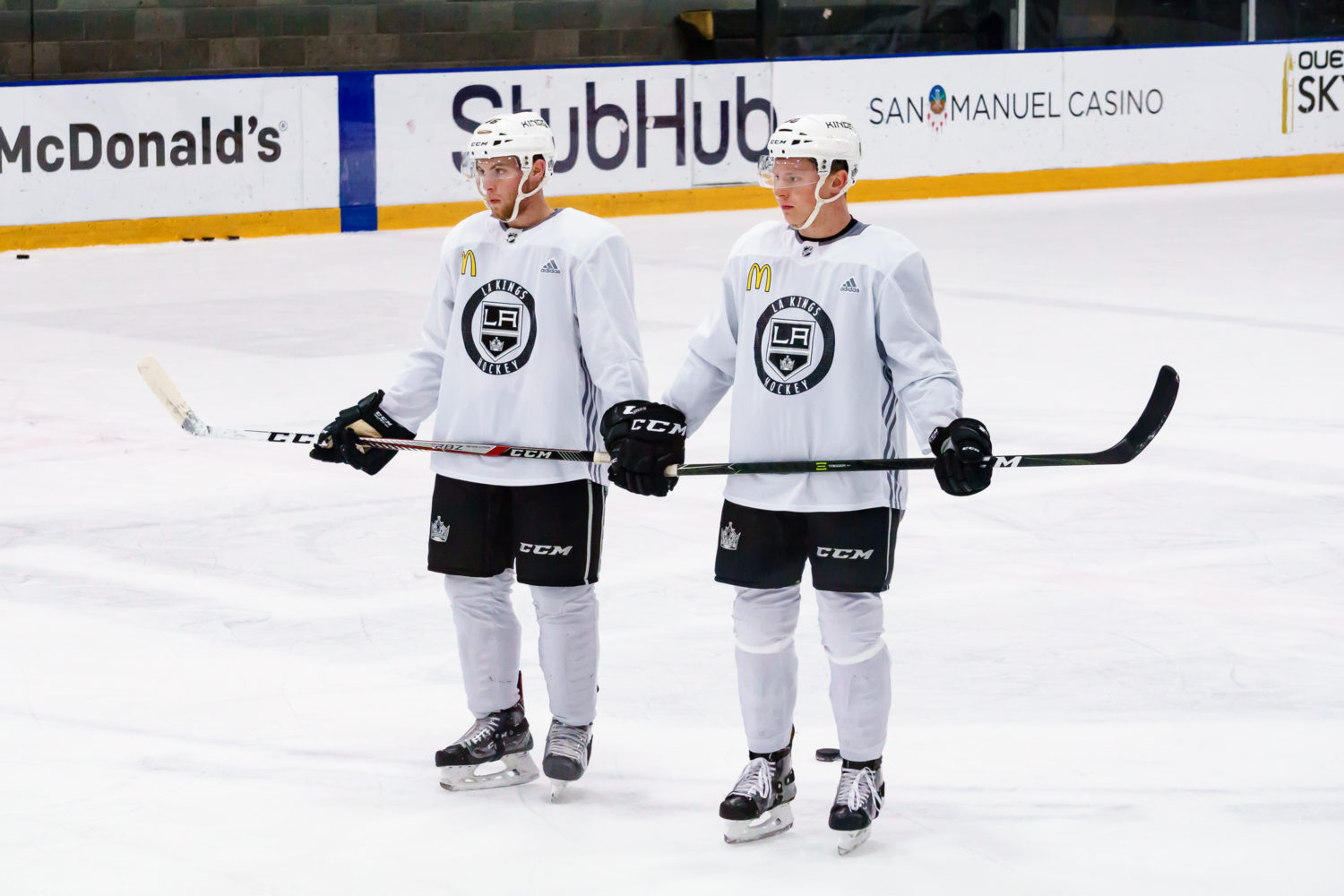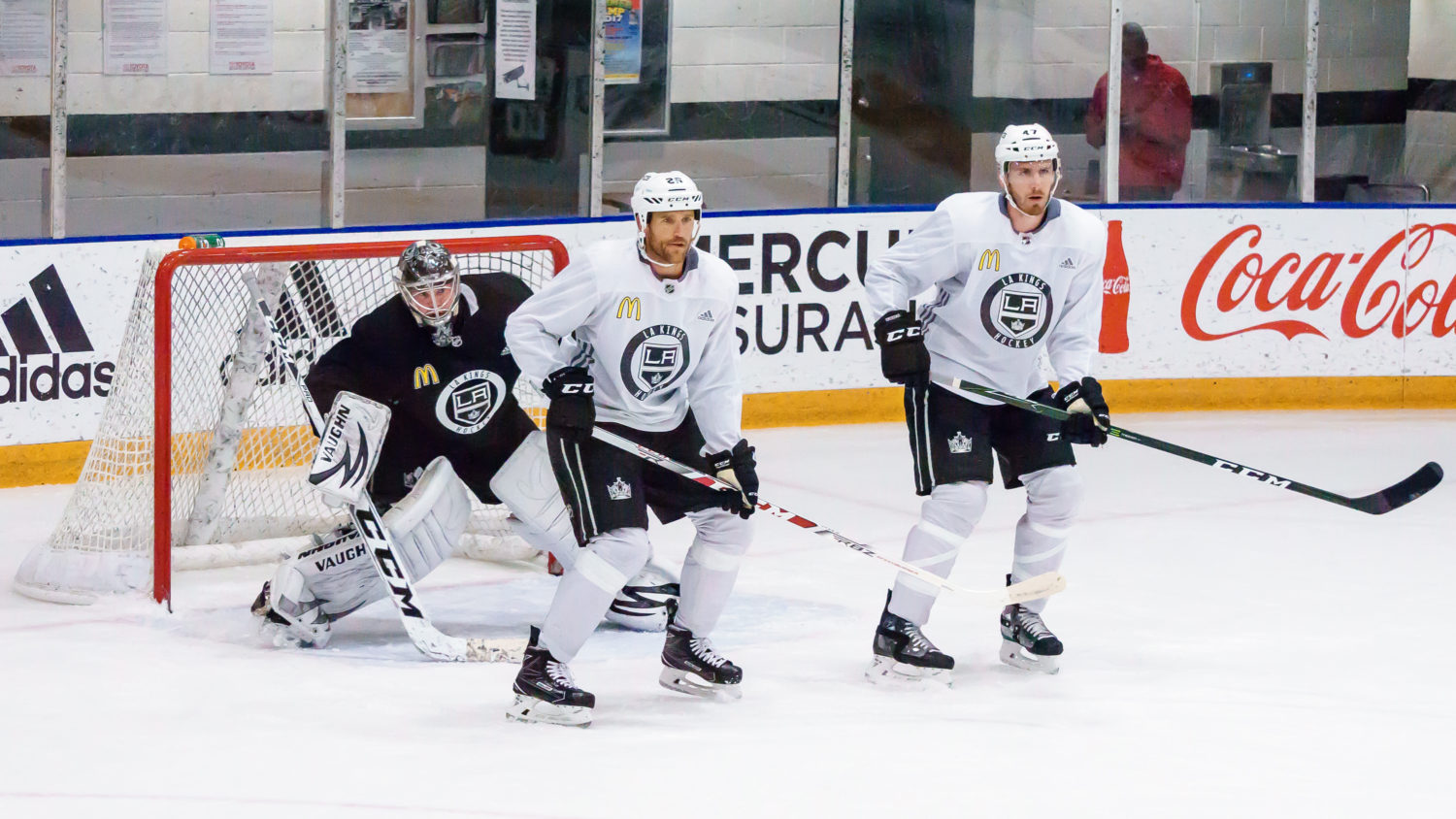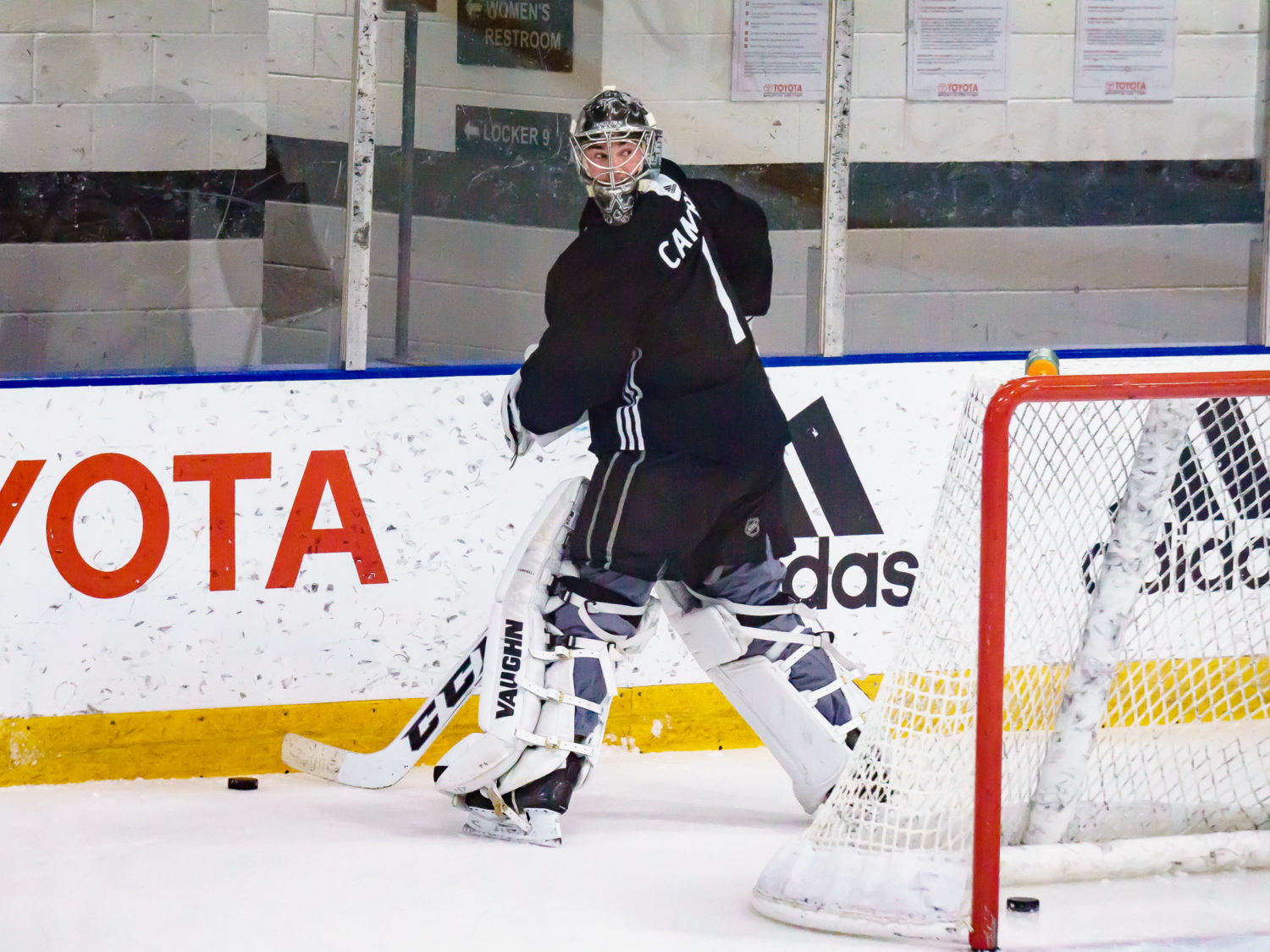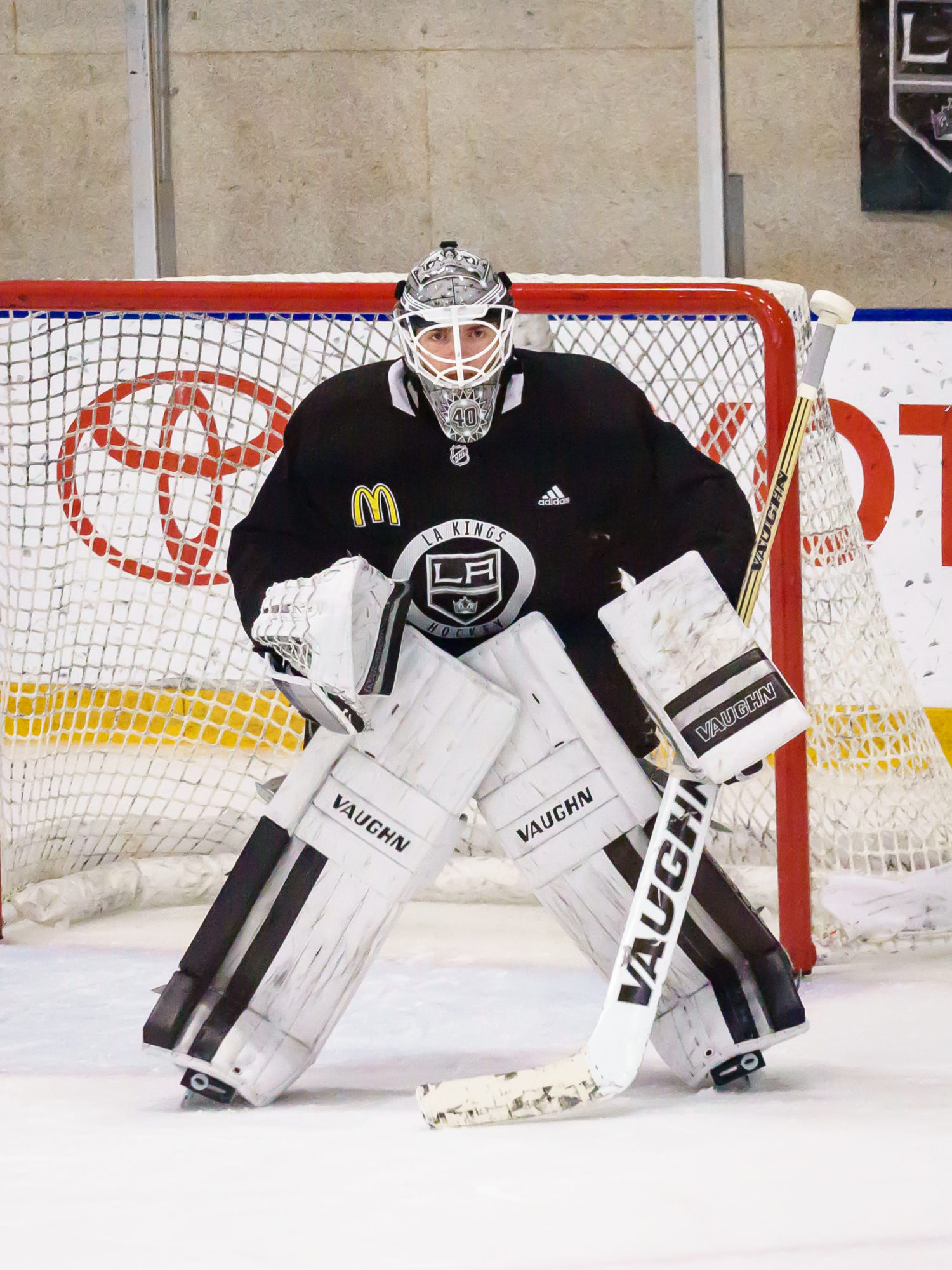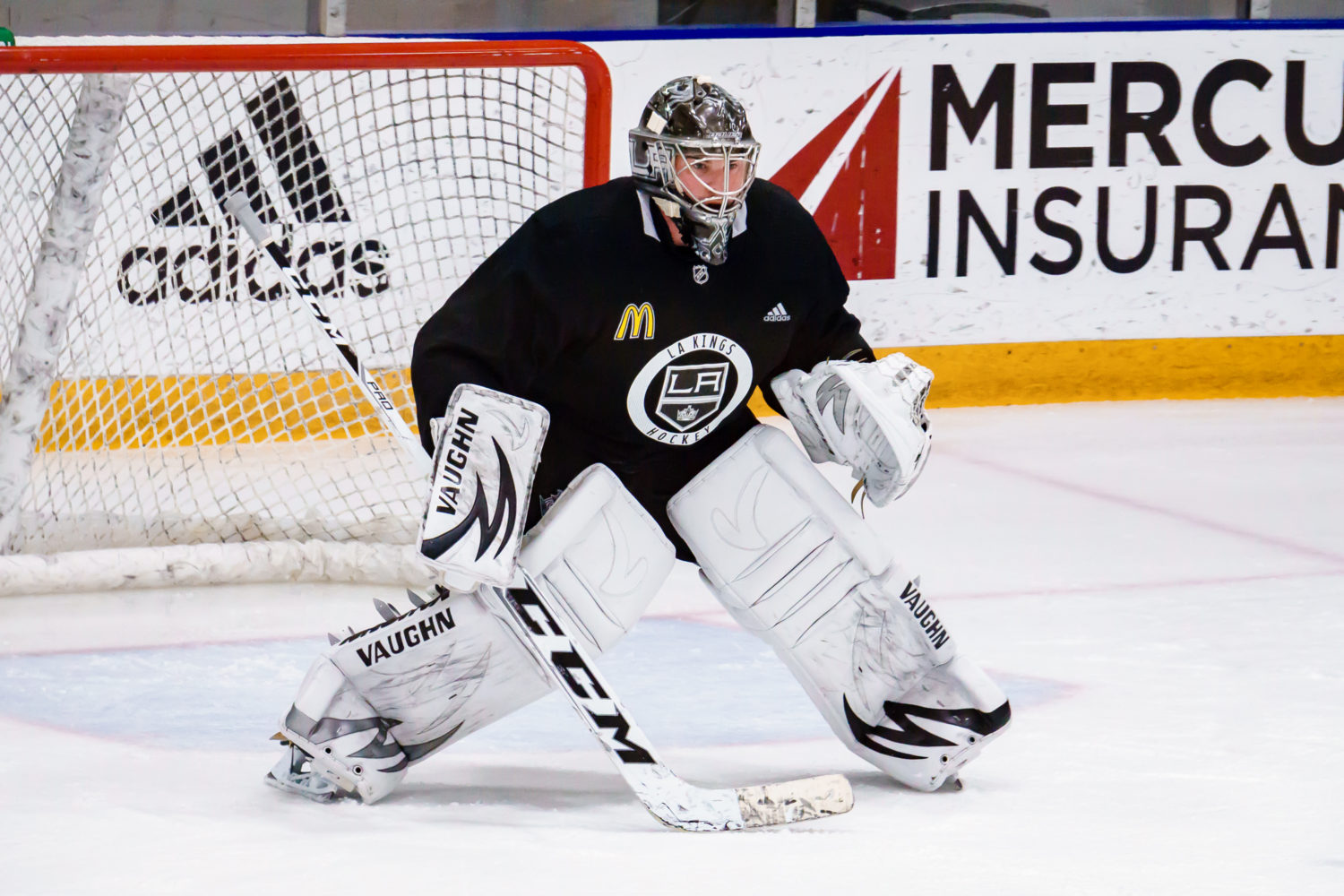 -Lead photo via Jon Bradley