Hockey brings those involved in the sport to interesting places, and last week, the Los Angeles Kings and Vancouver Canucks hopped on charter flights to China for two days of practice and a game at Shanghai's Mercedes-Benz Arena before continuing the exhibition series in Beijing's Cadillac Arena, some 750 miles to the north.
Between the two games, the Kings and Canucks did as any North American tourists would be inclined to do: they walked a span of the Great Wall.
For Kings General Mangaer Rob Blake, there was an understanding of the scope of such outreach to put on a show for interested fans in an effort to grow the game while enduring a break of the traditional routine of season preparation. He was asked to share an aspect he'll take from the experience, and replied with appreciation over how much work goes into such an undertaking.
"As a player, you don't realize it. You just jump on a plane, get an itinerary and go," he said. "But I get to see firsthand behind the scenes, all the way leading up to it and the preparation and all the different departments having to work together. It's pretty neat to see from our side."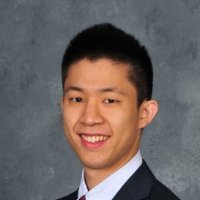 One of the members of the staff whom the Kings relied on heavily was Video Coordinator Samson Lee. A Vancouver native, Lee, a son of Canadian Taiwanese immigrants, whose grandfather was from northern Mainland China, had visited Beijing and Shanghai as a young child but hadn't returned since.
He fluent Mandarin and served as a valuable intermediary capable of translating the daily minutiae of event-level preparation to arena, hotel and hospitality staff.
"I think it was more just if they needed help explaining something," he said. "Especially in Shanghai, they weren't used to hosting hockey teams, so they weren't really aware of certain things that our equipment guys or our coaching staff or our medical guys needed. It's one of those situations where until you've actually hosted a hockey team realize how much we need and how much our players need and stuff like that. I was more there to just help out and explain little things, like how we can't throw our jerseys in the dryer. Stuff like that. Asking for more power converters, because that was a big thing. We had all these appliances that needed power, but we didn't have enough converters. I think I blew out two power cords just because I wasn't paying attention."
It was "business as usual" on the road trip for Lee, who attended St. George's School in Vancouver, the same high school that produced former Colorado, Nashville and Phoenix forward Brandon Yip, who is of part Chinese, part Irish descent. This season, Yip is playing for the Beijing-based Kunlun Red Star of the KHL.
Just as the Red Star are also leaning on Chinese-Canadian defensemen Zach Yuen and Brayden Jaw – both Vancouver natives – so did the Kings on Lee.
"Sam – first star on the trip," Head Coach John Stevens said. "A lot of times you can go to a foreign country, but there's still a lot of English in the country, but in this case there wasn't. So, to have Sam around, whether it was dinner time, at the rink, even getting through the airport when there were some issues, just to be able to understand what was going on and communicate in the situation was huge. It made it a lot easier for everybody involved, and I think it was a good trip for Sam. Not only is he good at what he does, but certainly having him kind of be the liaison and give us the ability to communicate a lot better was extremely helpful."
Lee travels semi-regularly to Taiwan, but it was his first trip to mainland China in decades. He came away with a more formed impression of the developing Chinese hockey culture, which was more visible in the north.
"You could feel that Beijing, it kind of felt like a real, live, almost playoff atmosphere," he said. "It was actually pretty loud. Maybe that's because they have the KHL team there and they've experienced hockey. I think Shanghai's definitely trying to pick it up. There's probably a little more going on in Shanghai. I don't know if that's the perception, but it's like going to New York City. There's so much going on that maybe hockey takes a step back."
"You can definitely feel that in both cities. They're both trying to understand what the sport's about and trying to figure out the rules and the nuances and all that stuff. But there was a sense of excitement, especially in Beijing, towards hockey and the sport in general."
Impressions of the China trip, plus positional battles and recaps of game play, courtesy Kings Men Podcast, Jack Wilson and Yrs Truly:

-Lead photo via Emmanuel Wong/NHLI