Good afternoon from development camp, where the forwards, defensemen and goaltenders skated earlier this morning and will reconvene on the Toyota Sports Center ice at 5:00 p.m. LA Kings Insider won't be present for today's late afternoon session, but there was one bit of information from the morning group that was worth passing along.
Gabriel Vilardi, selected 11th overall during the first round of the NHL Draft Friday evening at the United Center, did not skate Tuesday and instead observed the forwards' session from ice level. I'm told that he's dealing with a "minor issue" that isn't any real concern. He had a long season and played in the Memorial Cup, and I was wondering how the team would approach his use at development camp. "No point pushing him in June," I was told. I'm not sure if there's a plan to get him on the ice later this week.
LAKI will have more from development camp throughout the week, but in the absence of any other cold hard facts, here are some photos of the forwards and goaltenders (goalies via Augie Loya). Some of you are probably thinking to yourself, "What is Matt Luff doing with that large piece of wood?" The team was running drills in which the forwards would lift the stick of an opponent to win a puck battle, and by using the 2×4, it encouraged the forwards to use extra strength when attempting a stick lift.
Nelson Emerson and Mike Donnelly of the Kings' development staff were on the ice to guide the skaters through development drills, while goaltending coach Bill Ranford and Dusty Imoo, goaltender development, worked with the netminders.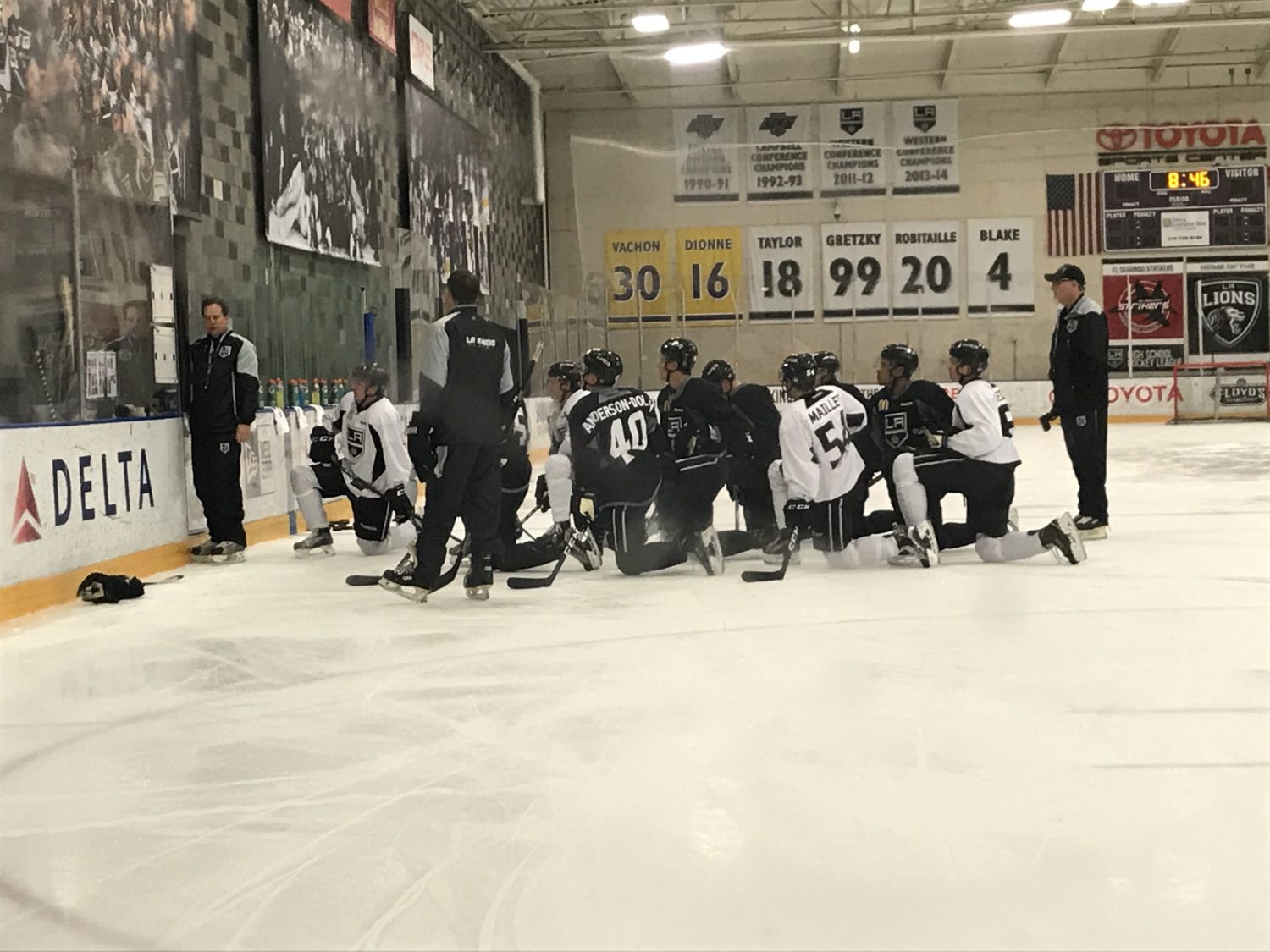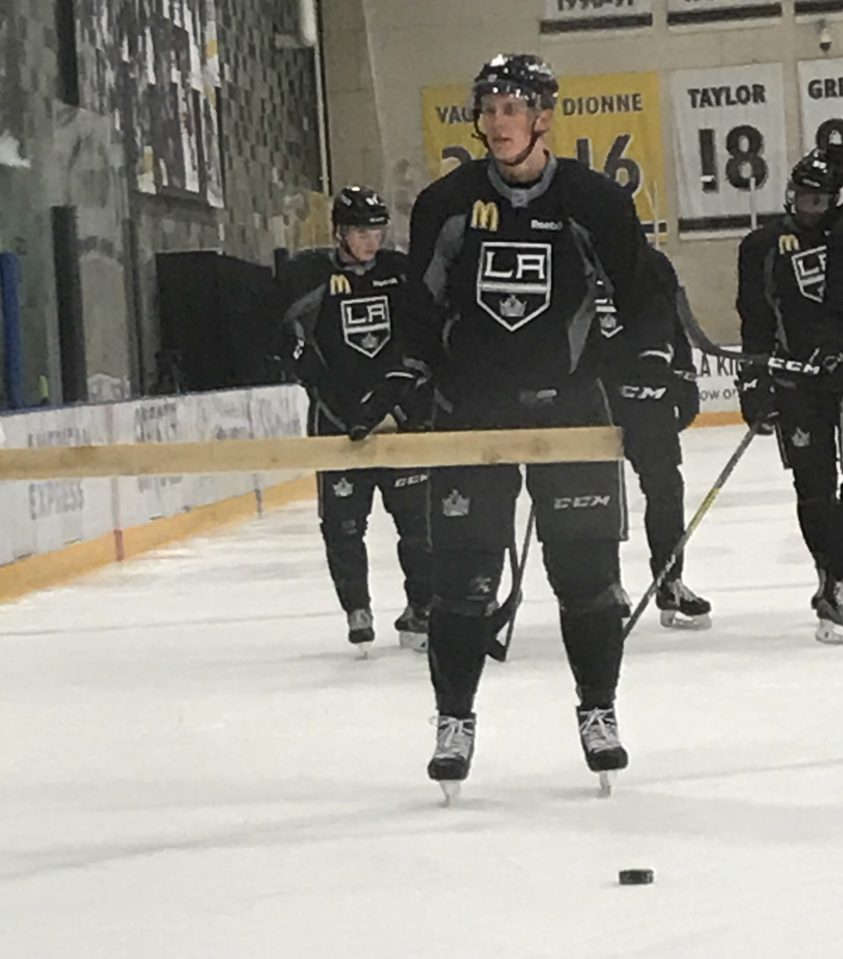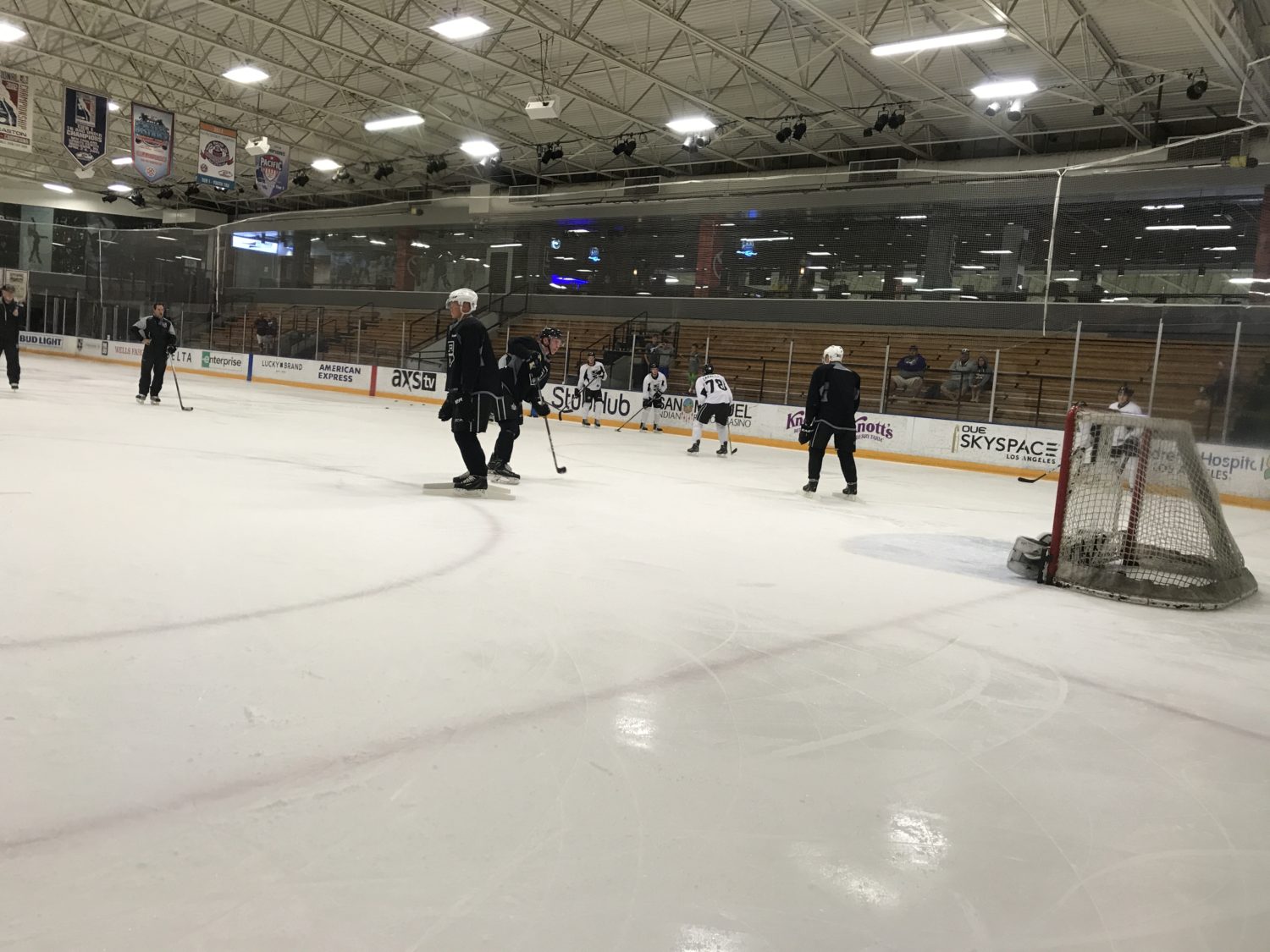 6'2
Right hand shot
Looks like a Keeper

Sorry not sorry pic.twitter.com/71aK9AQyMV

— All The Kings Men (@KingsMenPodcast) June 27, 2017
🎶 And we're the three best friends that anybody could have 🎶 pic.twitter.com/99TyyrHRT3

— #LAKings (@LAKings) June 27, 2017