This edition of Bus Texts with Stothers comes from Charlotte, where the Reign are staying overnight before facing the Checkers again on Saturday.
Charlotte 5, Reign 3
Every other game or so the Reign have been plagued by the "bad start" bug and Friday was one of those nights, but there was more to this loss as well. Ontario allowed Charlotte to seven power plays — only one that was converted on — but playing shorthanded for nearly a full period wore on them in a game they never led. Ontario was mercifully tied after one. Charlotte scored first on the power play, a 2-on-1 finish by Andrew Poturalski, who was actually the victim and reason for the man advantage as he was high-sticked by Brett Sutter. A T.J. Hensick wrap around goal with 30 seconds left in the period allowed the Reign to appear they were more in the game than they really were. The separation started in the second, where Brendan Woods scored on a rebound at 5:08 just after the Reign had killed off Sutter's second high-sticking double minor that occurred with no time remaining in the first. When four Reign players got caught looking at the puck in their own zone, it was Connor Brickley who was fed and while unattended in the left circle. He beat Jack Campbell to make it 3-1. Teddy Purcell got the Reign within one by taking a Michael Mersch pass from behind the net and outwaiting goalie Tom McCollum for his ninth goal of the season. The second period featured a battle-back version of the Reign and the start of the third was that way too. Hensick scored his second of the game, the Reign's long-awaited equalizer on their only power play of the game. Hensick, coming down the right wing, shot on a bad angle and somehow got the puck by McCollum. Charlotte took the lead for good on a 2-on-1 as Hensick backchecked to help rookie defenseman Alexx Privitera to defend, Hensick took the passer and Privitera got turned around in his defending of Brickley, who scored his second of the game. Another penalty — tripping in front of the Reign bench on Cameron Schilling with less than five minutes to go — negated the Reign's chances to tie the game again and Lucas Wallmark scored an empty-netter to seal Charlotte's win.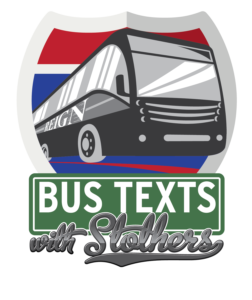 BUS TEXTS WITH STOTHERS
ORI: As far as the lopsided penalties go was this an off night, is discipline an issue again? Just seemed like a few of the players were particularly upset over calls tonight
Stothers: I have no idea what the players said to you regarding penalties? And if they were upset about penalties we should have skated more and skated harder to draw some power plays. Only one of Charlottes goals was scored on a power play so I am ringing up the "No Sale" on that one
ORI: Didn't hear anything from them, just from what their reactions were on the video feed. What's the one thing that definitely has to be better tomorrow to get the win?
Stothers: We've talked about the team having "resolve" a lot lately, seems like they were able to battle through being outplayed a few times. Would you agree?
ORI: Yes, this group will be better and play well tomorrow