Good afternoon from El Segundo, Insiders. The Kings held an optional skate that concluded with some shootout work on Ben Bishop in which Assistant Coach Davis Payne took part. Smiles were had. There were no line rushes, and neither Jordan Nolan nor Nick Shore participated.
-Kevin Shattenkirk has been suspended two games for his charging minor on Kevin Gravel last night.
Shattenkirk has been one of LAKI's favorite players around the league to speak with before a game, but that's clearly a bad hit, and it's not one of those upward momentum, springboard-type hits in which contact causes the player to elevate when delivering it. The Department of Player Safety illustrates it more eloquently, but Shattenkirk launches himself forward with both feet leaving the ice as he makes Gravel's face the principal point of contact. Considering he had no priors, two games is appropriate. This is the second time a player has been suspended for a hit against the Kings this season; in December, Ottawa's Mark Borowiecki was suspended two games for boarding Tyler Toffoli.
-After leaving the ice, Ben Bishop showed off his new mask, which is designed by DaveArt: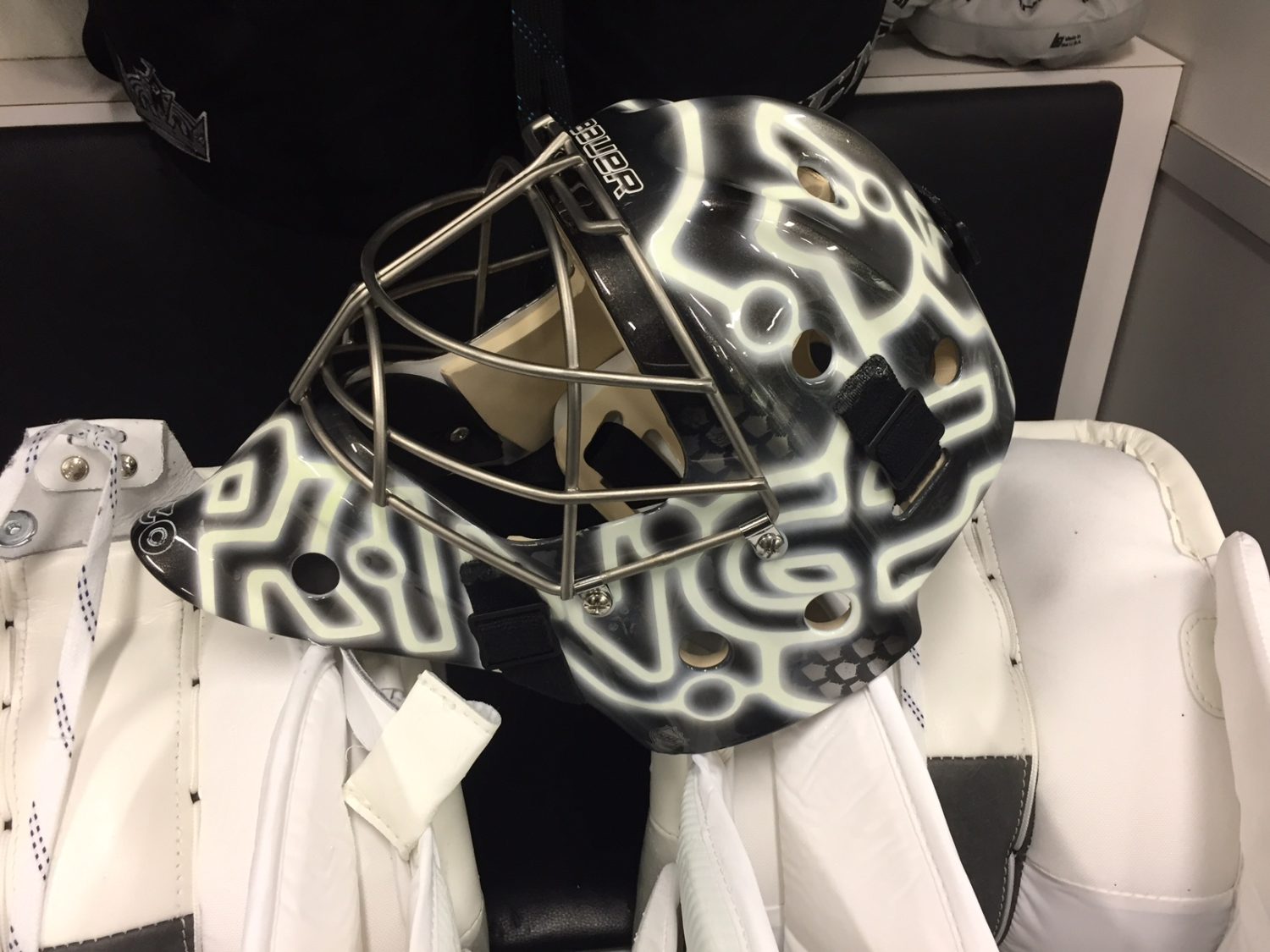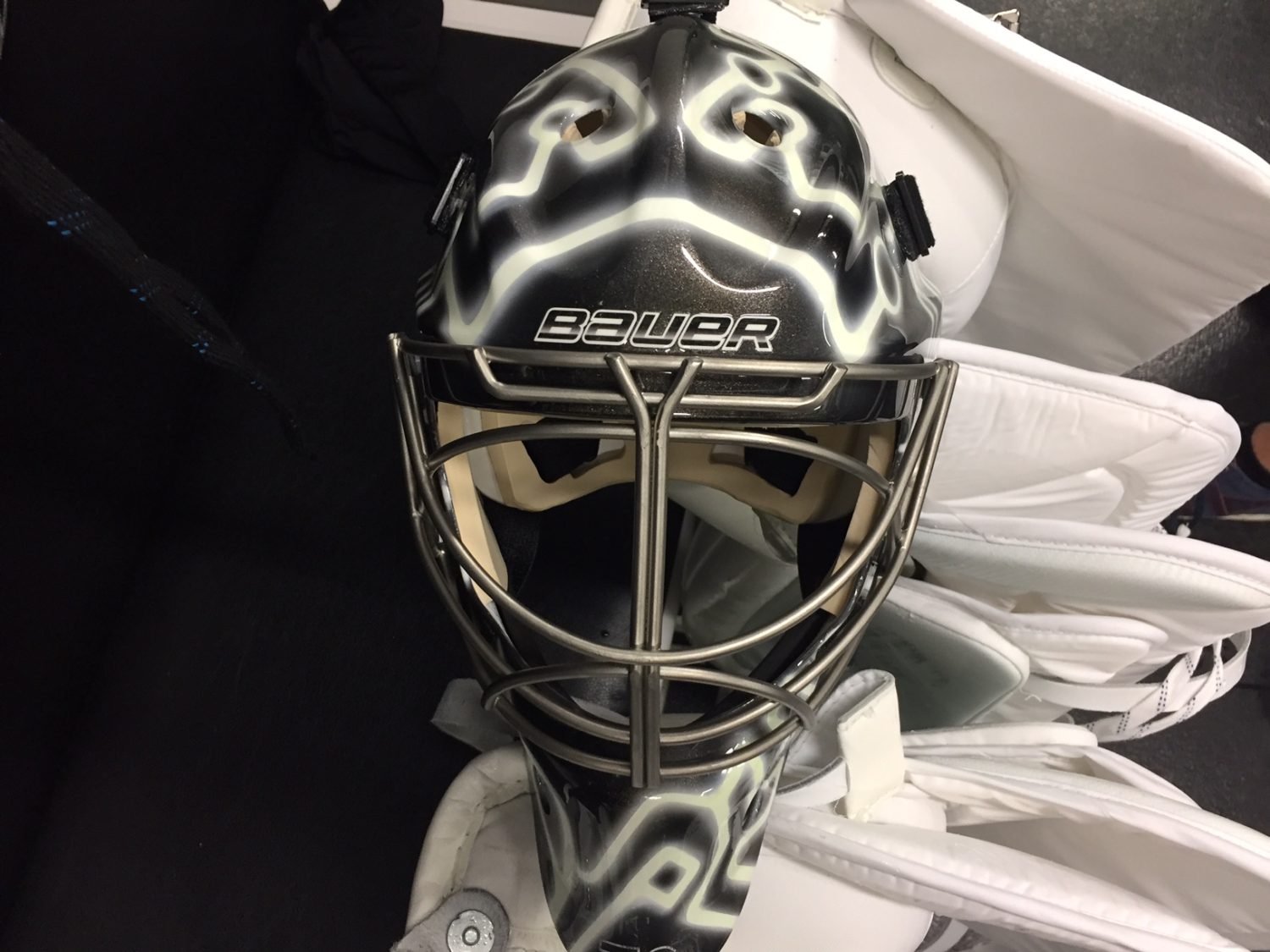 The mask, which arrived yesterday, was painted in a similar style to his Bolts helmet, and like that one, also glows in the dark. He said he doesn't offer too much direction to the artist, instead letting David Gunnarson use his creativity. When he was younger, his favorite masks were those worn by Ed Belfour and, as a St. Louis native, Curtis Joseph's Blues mask. Other Kings to have worn DaveArt masks include Jack Campbell, Peter Budaj, Jonathan Bernier and Jhonas Enroth.
-In attendance for Adrian Kempe's first career goal? His parents, who traveled from Stockholm to watch him play. They were also in attendance for the Nashville game and will remain in town for a week as the seven-game home stand continues. His mother had already caught him in Ontario this season, but his father, a hockey coach who also develops players and works in a number of roles with Göta/Traneberg IK, a team in Sweden's Division 2, traveled to Los Angeles for the first time this season, Kempe said.
-An interesting quote from Darryl Sutter: "We're trying to be a good middle-of-the-pack team, which is what our realistic expectations were coming into the year, instead of saying 'this is what we are, this is what we [aren't], and it's a real fair evaluation of our group." Full quotes to come.