The Los Angeles Kings returned to Children's Hospital Los Angeles on Tuesday afternoon as part of their annual team visit to support the partnership between the team and the first and largest pediatric hospital in Southern California, one founded in 1901. The players were split up onto different wings and floors and spoke with children whose lives were literally being saved by the hospital. Parents, sisters and family members snapped photos as autographs were signed and Bailey handed out team hats, t-shirts and NHL mascot blankets. After returning to the family center downstairs, players appeared in photos, signed more autographs and played street hockey on an outdoor patio.
"It's something so little, but it goes along way for them, helping their recovery or whatever it may be – helping them out," Jake Muzzin said. "Take their mind off whatever it might be they're dealing with, and a couple gifts at the end of a day and a picture. It's always nice to do and see the reactions of the families."
For Alec Martinez, one of the mainstays of the team's community relations push, the link between the team and CHLA carries strong personal undertones, as he shared after the event.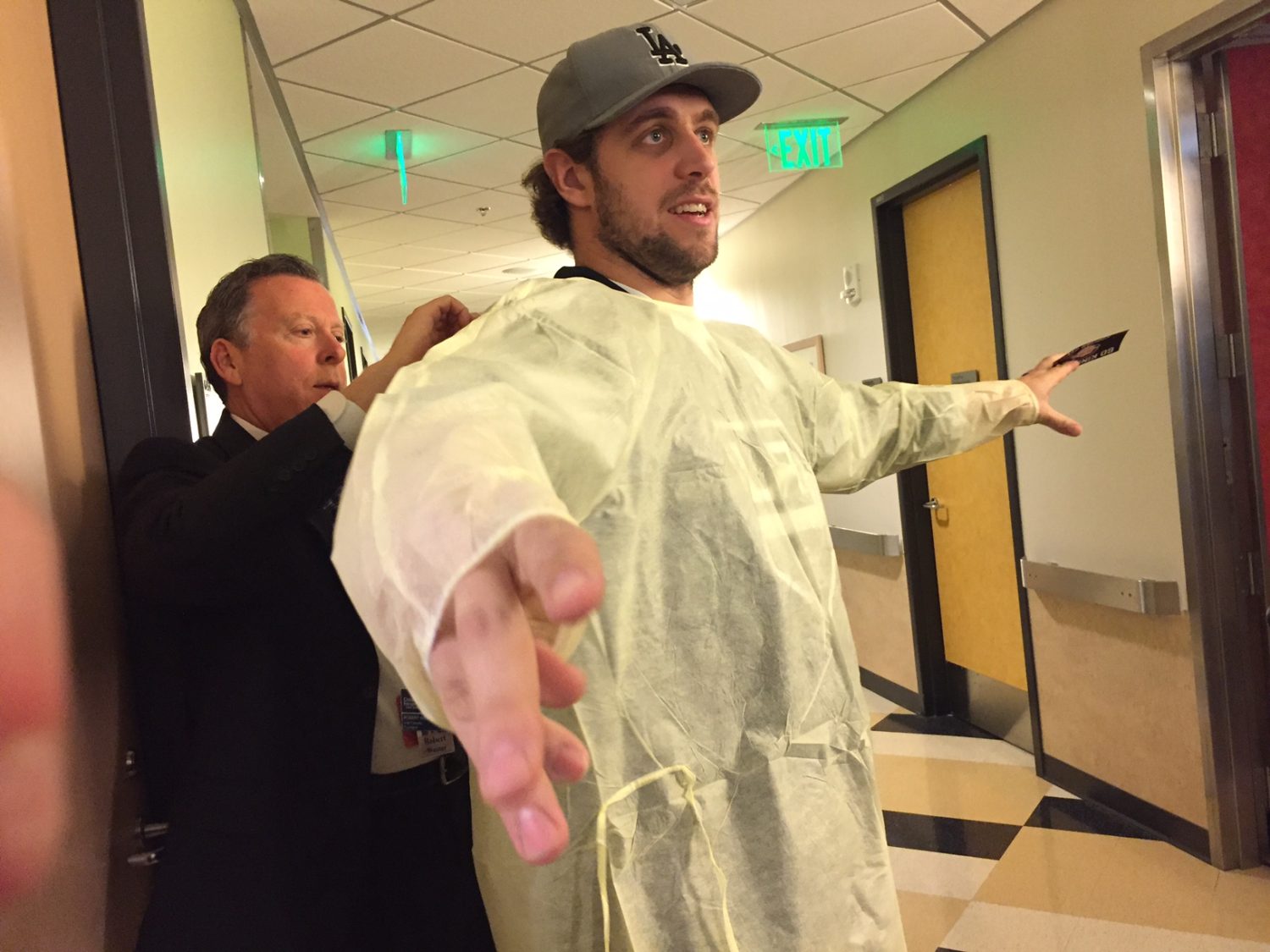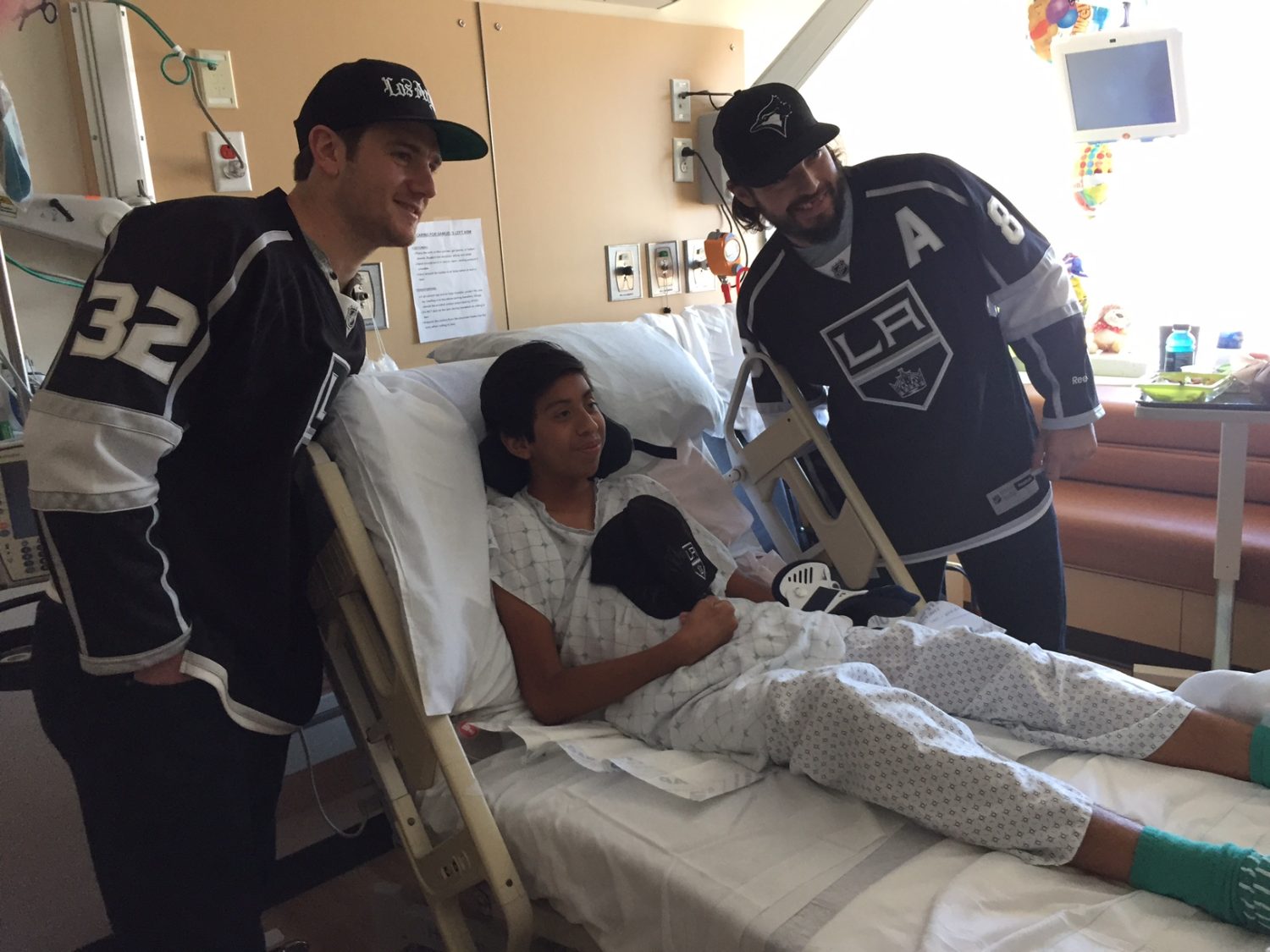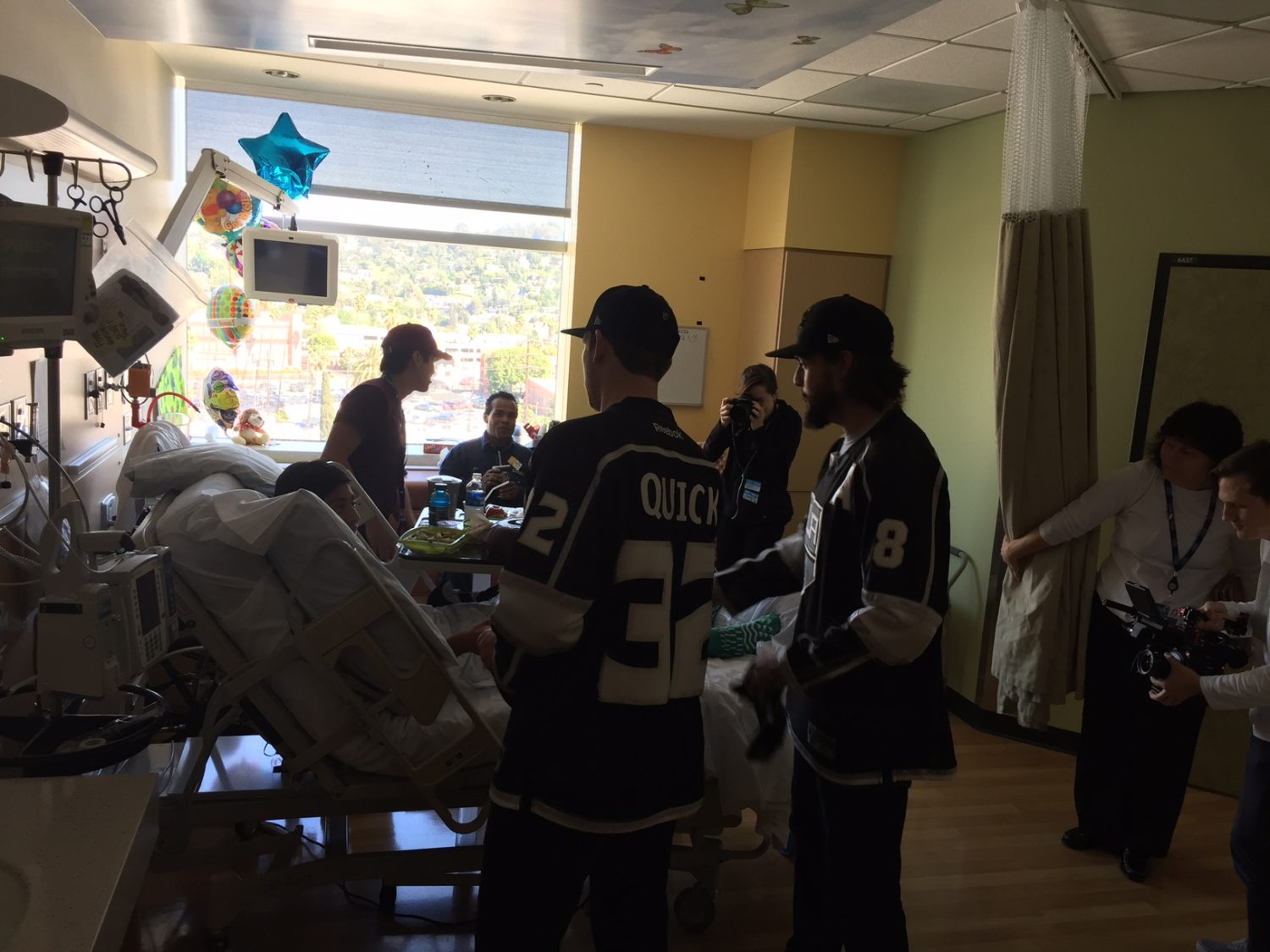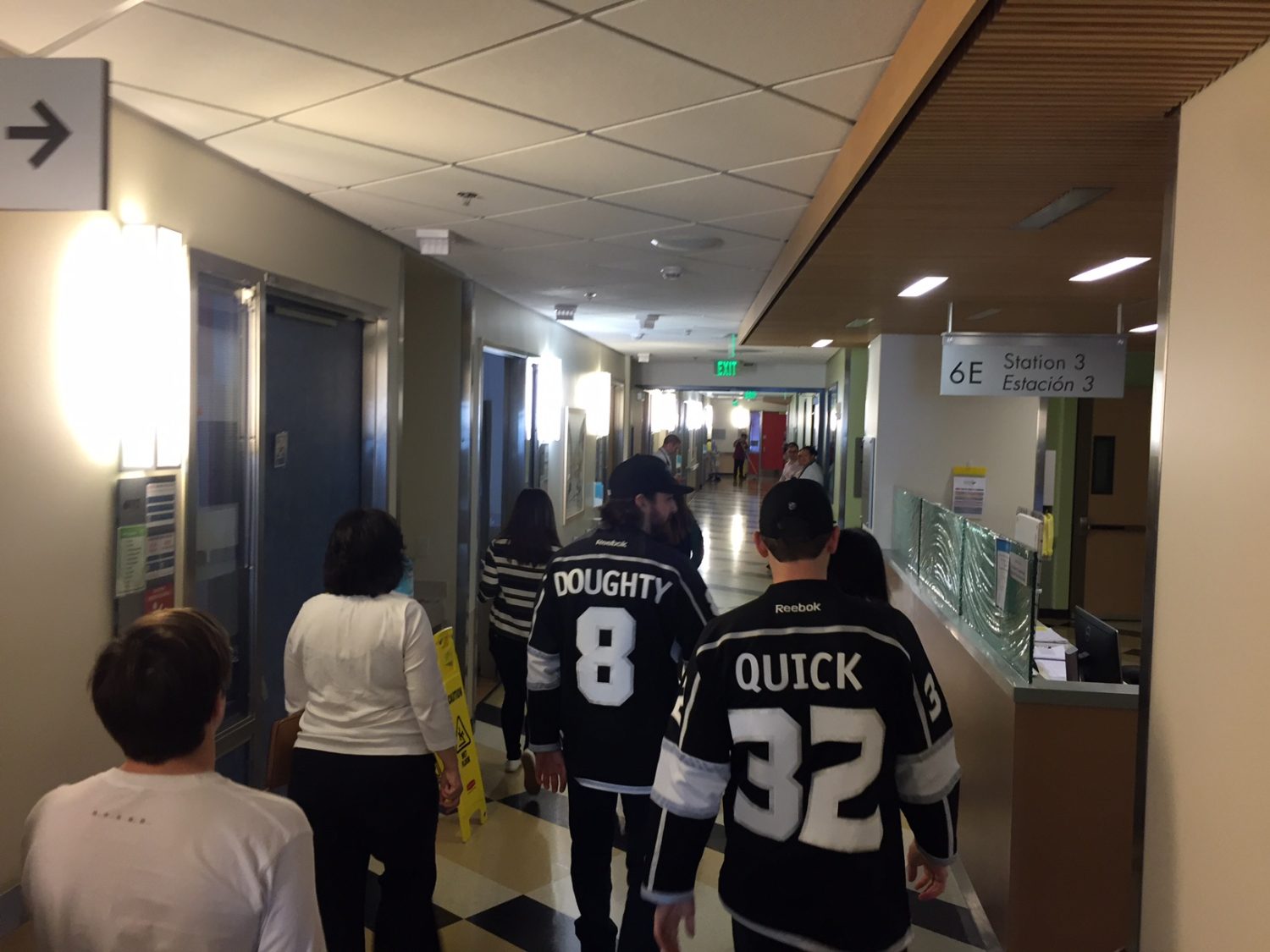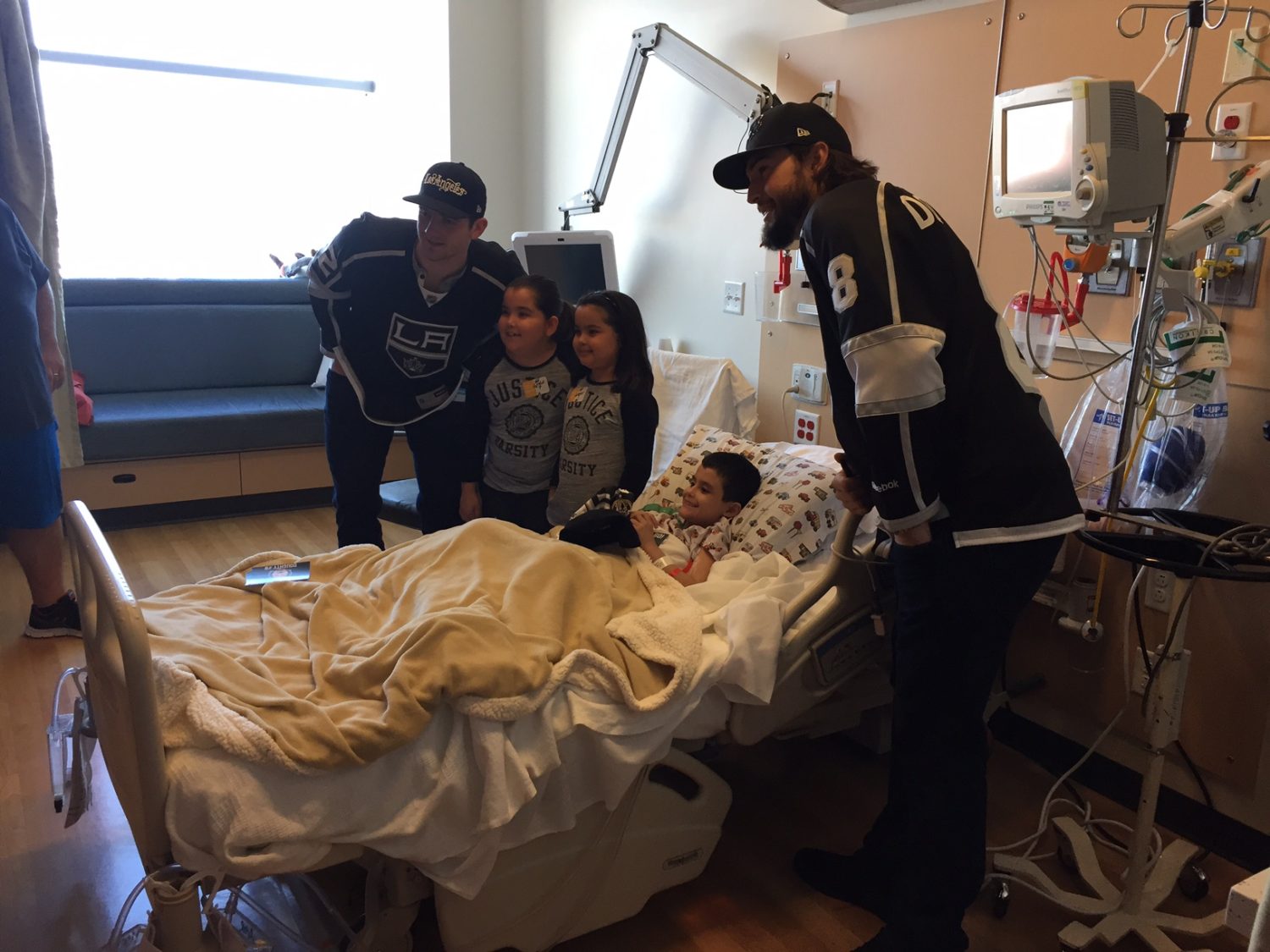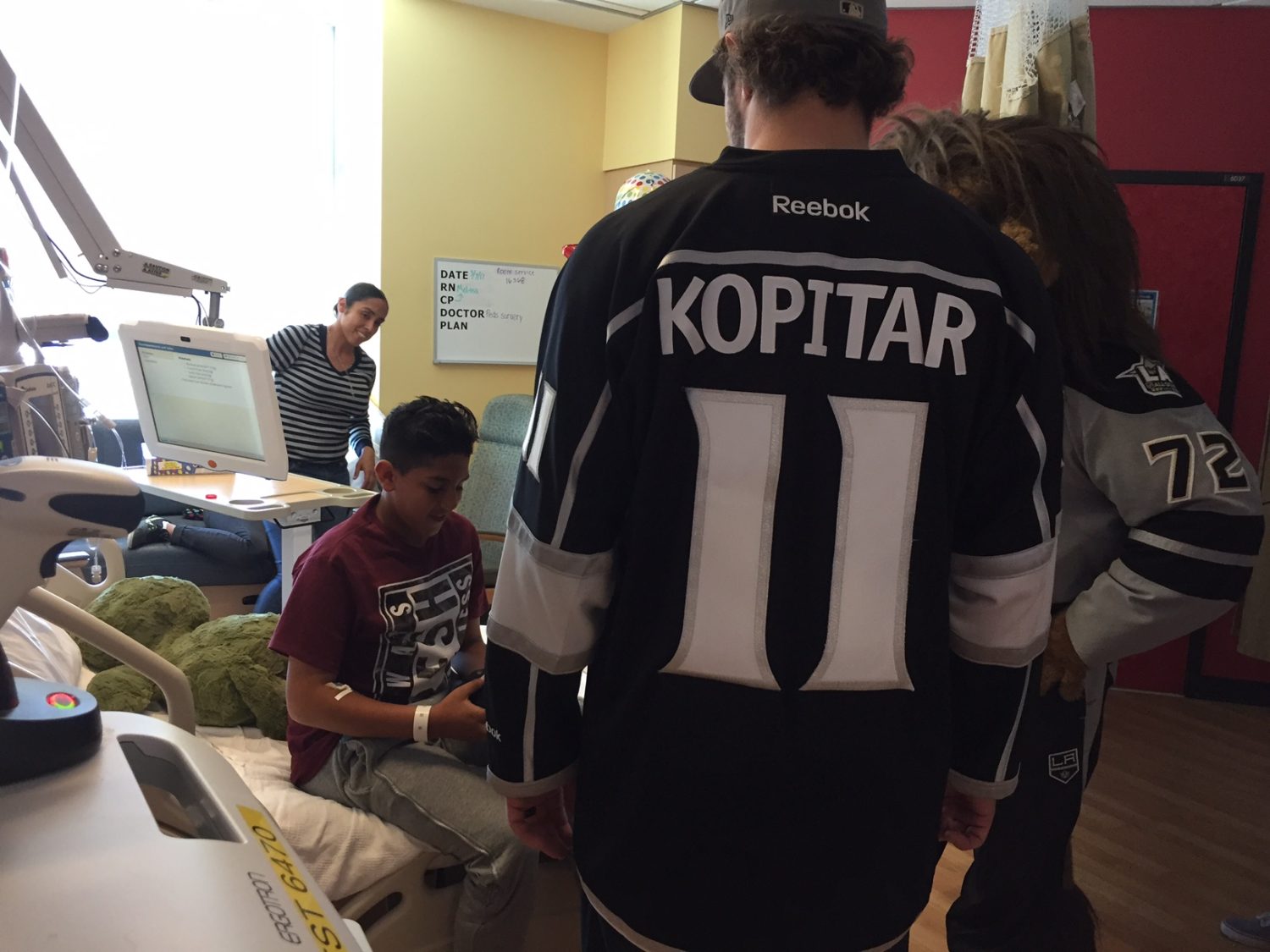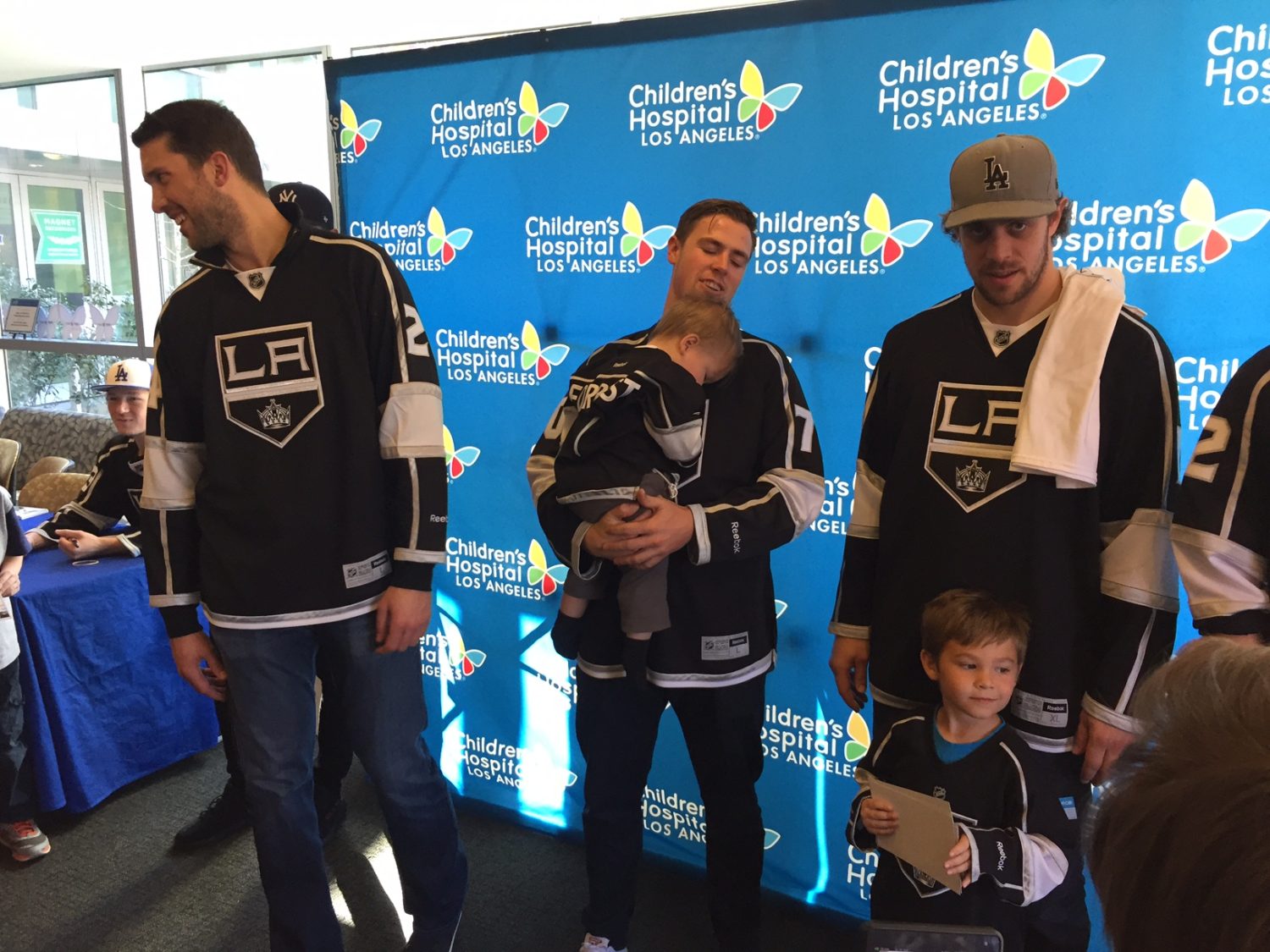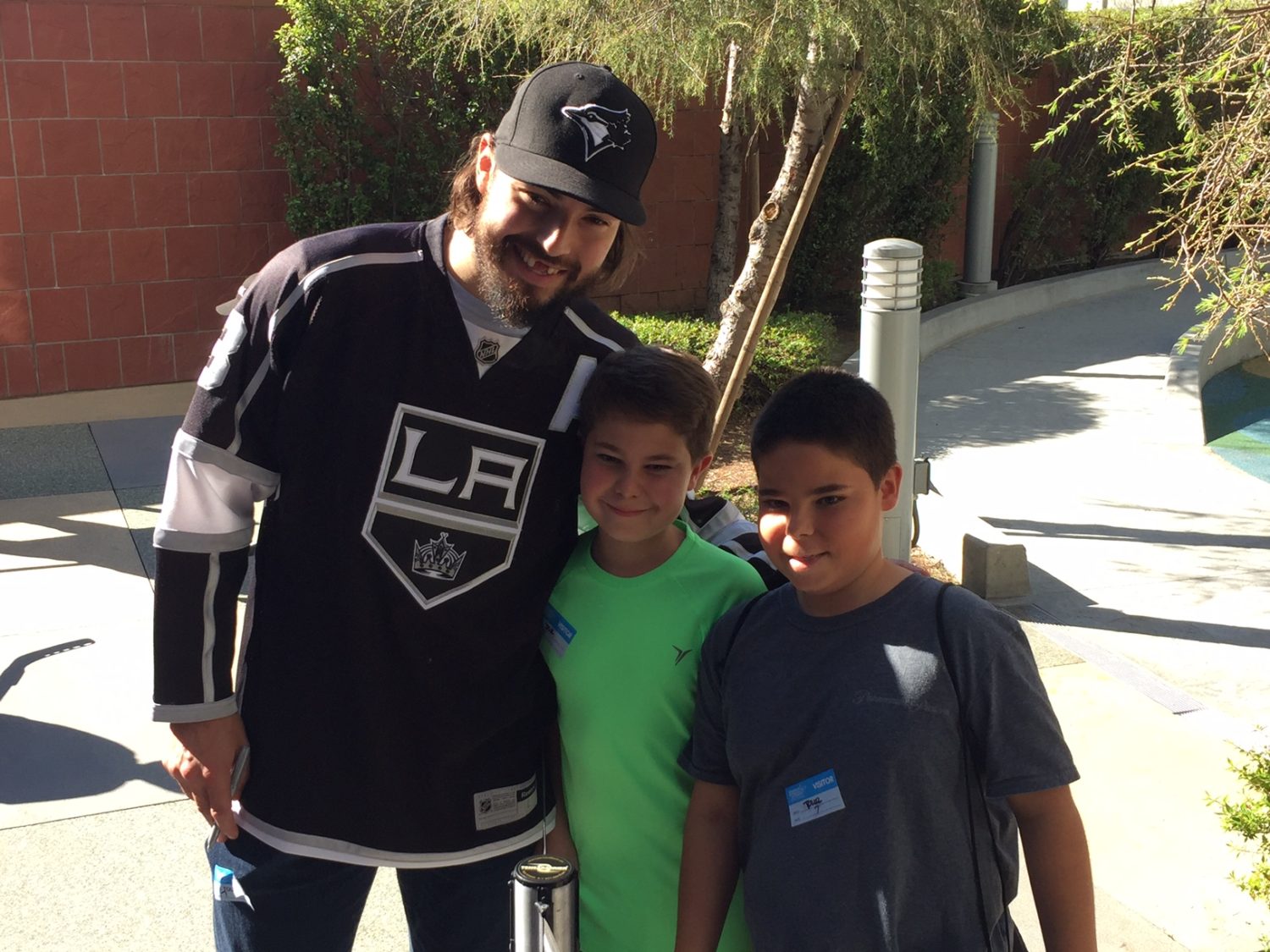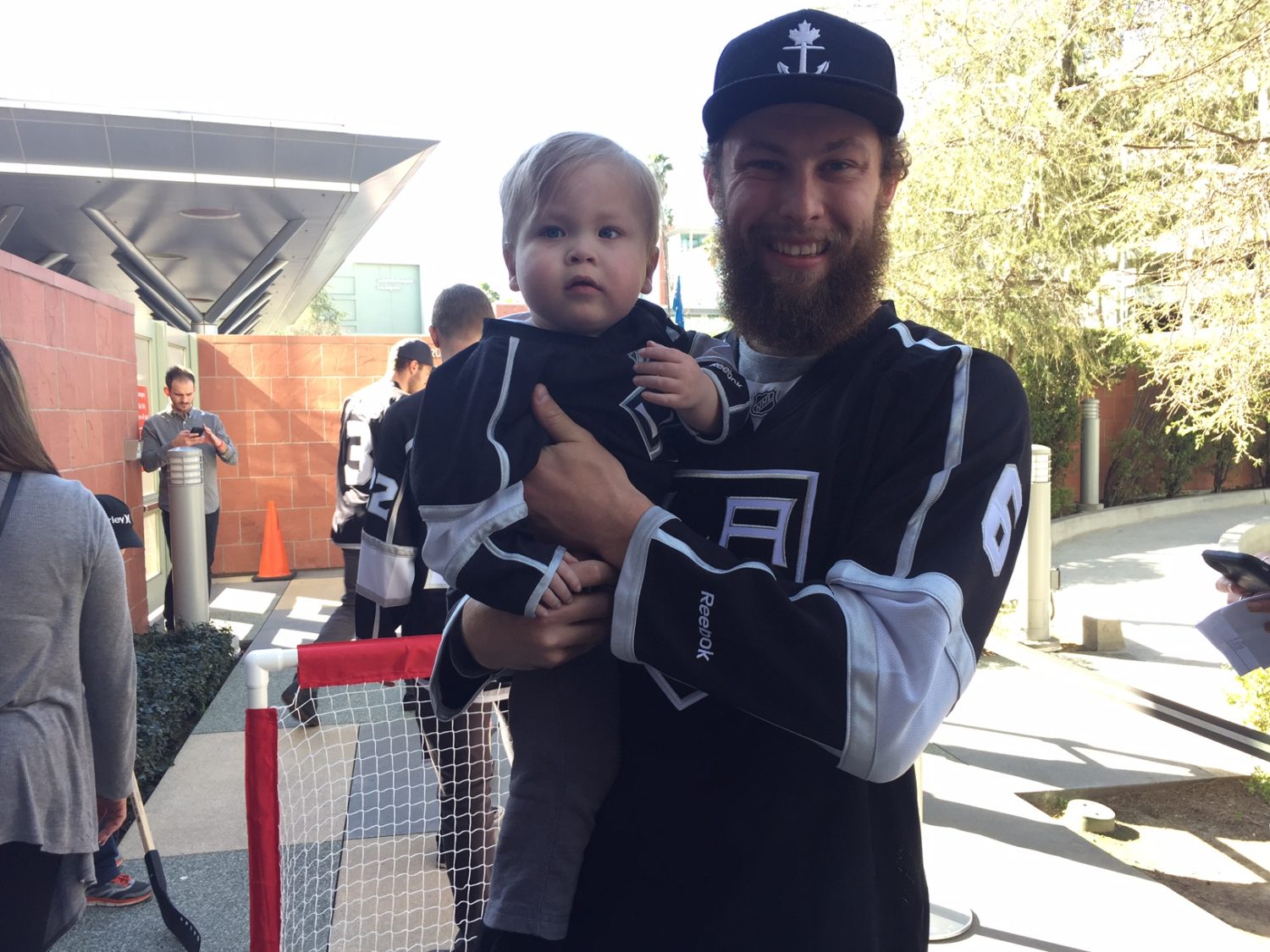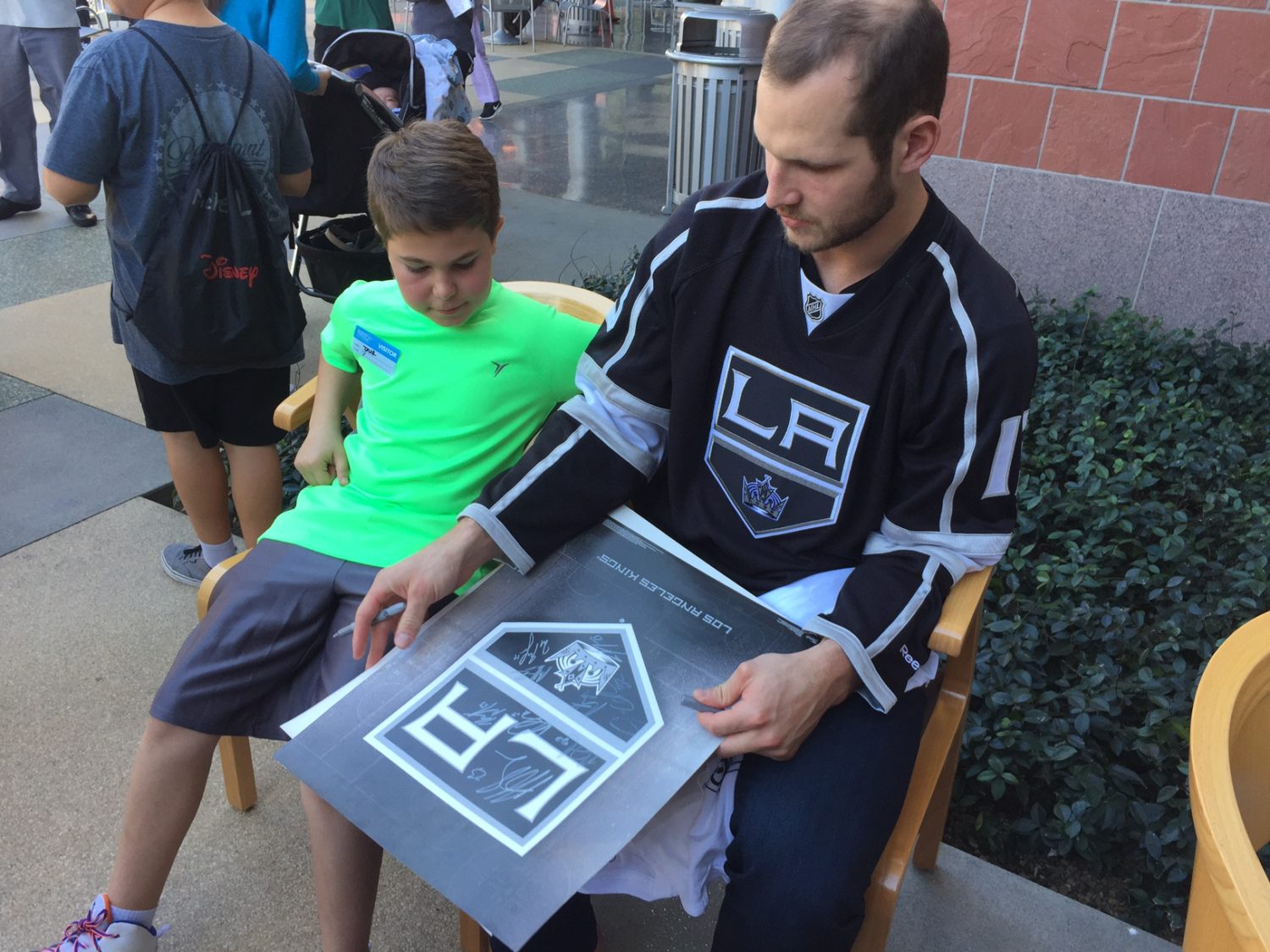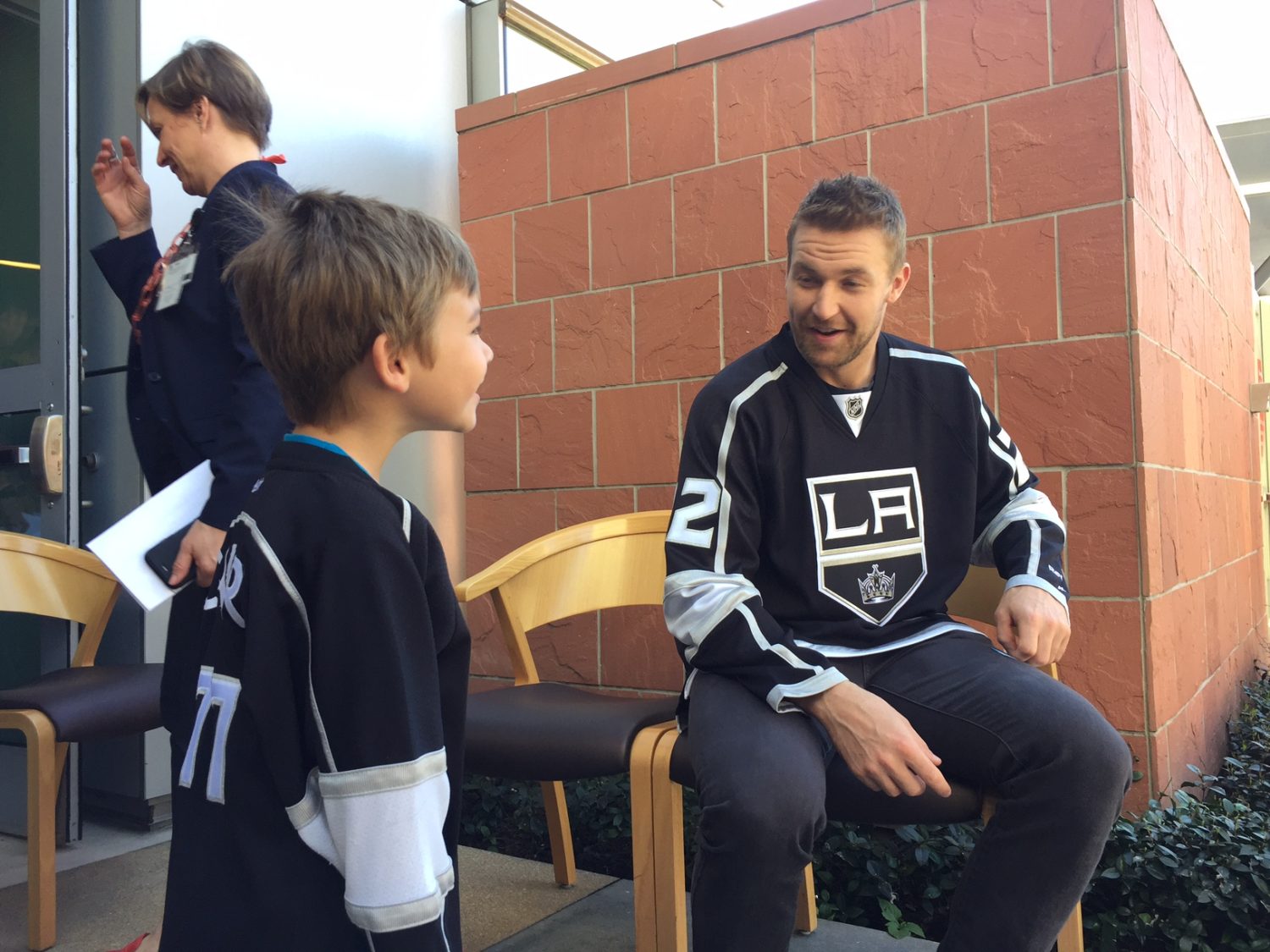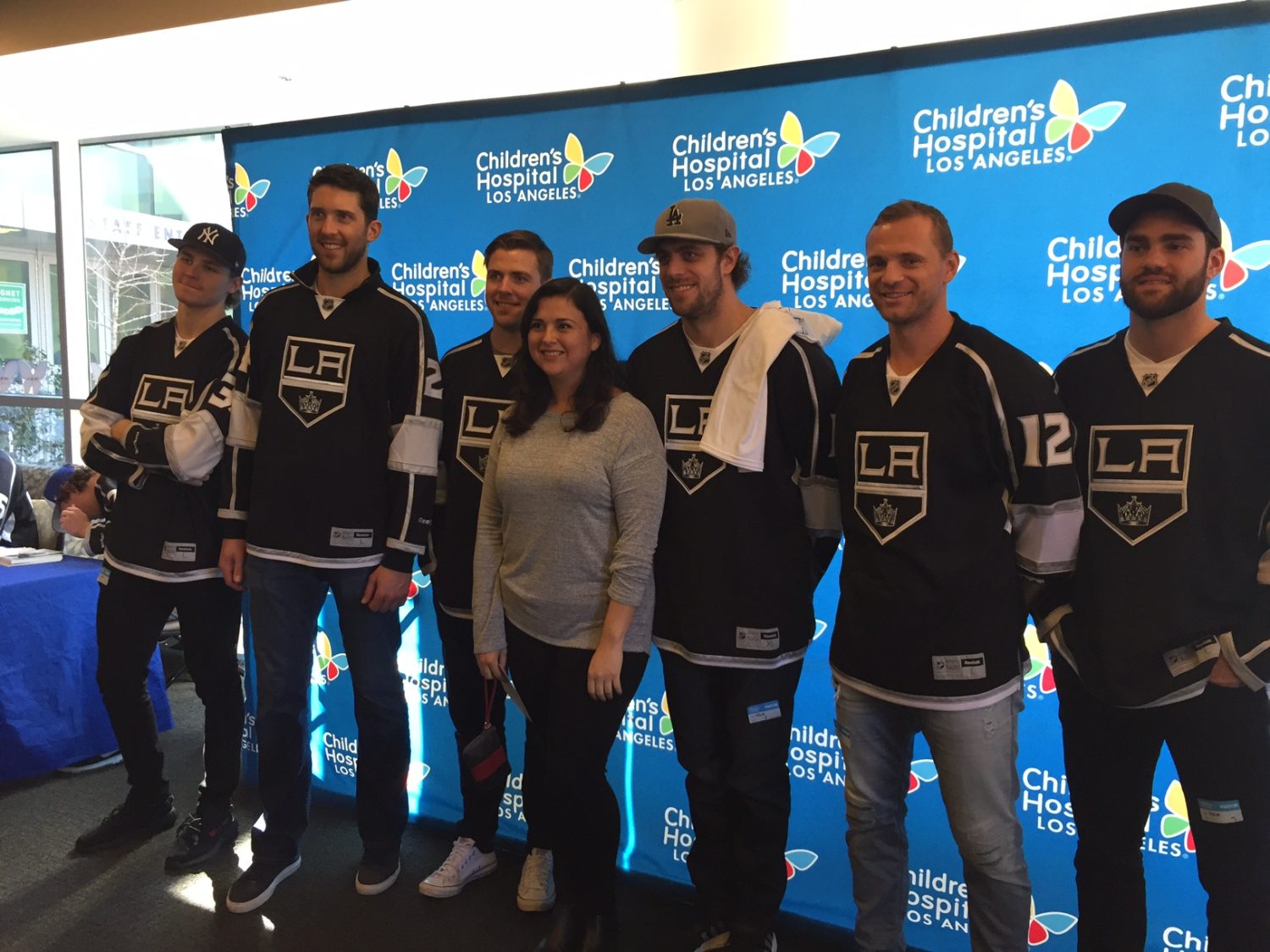 2013 Kings Visit
2016 Kings Visit
LAKings.com Feature: Kings of CHLA