Today's Bus Texts with Stothers comes as the Reign hit the halfway mark of their regular season. Game 34 wasn't a pretty one.
Tucson 4, Reign 1
In a pivotal Pacific Division matchup the Reign were "sloppy," as their lone goal scorer Sean Backman described them and lost their top spot in the division to the Roadrunners, who swept the Reign in their visit this week. After an uneventful first period which saw the Reign go 0-for-2 on the power play with just one shot on goal, Backman opened the scoring 52 seconds into the second. After receiving a breakout feed from Alex Lintuniemi, the veteran winger took the puck all the way up ice on the right side, eventually sending a slap shot from way out that surprised Tucson goalie Justin Peters on just his fifth shot faced. It was all Tucson from there. A breakout attempt gone haywire resulted in Mark Olver whacking a rebound out of the air past Reign goalie Jack Campbell at 12:31 of the second. It was Olver again in the third, as Tucson took its first lead with his redirection of a Zybnek Michalek shot from the right point midway through the frame. Michalek factored in on the back-breaker too. His stretch pass from deep in the Tucson own zone to Hunter Fejes in neutral sent Fejes in alone on Campbell and he roofed in a backhander at 14:16. An empty-netter by Christian Fischer with 7 seconds left finished out a perhaps fatigued Reign squad, which was playing its fifth games in eight days and second without the services of injured forward Michael Mersch.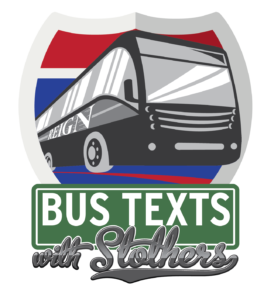 BUS TEXTS WITH STOTHERS
ORI: Seemed like the group maybe just didn't have it tonight. Any reason you can attribute to that or just one of those days?
Stothers: Not sure how to describe it, we played alright but seemed to be lacking zip. Maybe the 5 games in 8 days prevented the extra dig-in needed?
ORI: It's only been two games (+two periods) without Mersch but how hard has it been replacing him? Lines have been jumbled a bit. Anything sticking?
Stothers: It's a big loss no doubt. He does everything for us. Going to keep tinkering with Auger and Kempe in hopes of finding the best comfort level for both.
ORI: Do you make much of this being Game 34, the midway point? In that regard, where do you feel the team is at?
Stothers: At game 34 we are tied for first in a very competitive division. So I feel the team is pretty flipping good.
ORI: Technically dropped to third tonight in pacific by small fractions, but who's keeping track.