Goaltending Coach Bill Ranford was at Investors Group Field on Saturday, preparing for his alumni game appearance for the Edmonton Oilers against the Winnipeg Jets one day in advance of the Heritage Classic, when a member of the media had alerted him to the events unfolding at the Kings' morning skate, where Jeff Zatkoff had pulled a groin prior to Los Angeles' game against Vancouver.
"Sure put a dent in my morning, I can tell you that much," Ranford said.
That's when Dusty Imoo, the Kings' goaltending development coach, had reached out and updated Ranford with how the day would play out: Dusty would back up his son, Jonah, for the Reign's home game against the San Jose Barracuda, and Jack Campbell would be recalled to back Peter Budaj up against the Canucks.
"There's better ways of the way my morning could've gone, but it is what it is. You deal with it," Ranford said. "It's a great opportunity for Buds and for Jack, so we just keep slugging away here."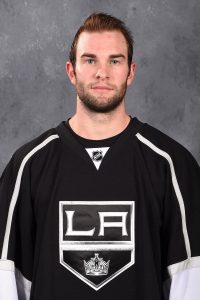 Jack Campbell is an interesting study of a player who was a major NHL prospect before his development had stalled over recent seasons. The first goaltender selected when Staples Center hosted the 2010 NHL Draft, Campbell, a Port Huron, Mich. native selected 11th overall by Dallas, had foregone a scholarship to the University of Michigan to play in the OHL. Though his major junior numbers did not quite mask his hype – he posted quality numbers with the U.S. National Team Development Program from 2008-10 and was a highly regarded American goaltending prospect at the time – he was in net for the U.S. team when John Carlson's overtime winner sunk Martin Jones and Canada at the 2010 World Junior Championship, and one year later, he was named the tournament's best goalie despite the United Stats' third-place finish. Also named to the All-Star team that year were Ryan Ellis, Dmitri Orlov, Brayden Schenn, Ryan Johansen and Evgeny Kuznetsov.
Since turning pro, Campbell has played one NHL game. After backing up starter Dan Ellis during a 5-2 Kings home win over the Stars on October 19, 2013, Campbell appeared in his only game one night later: a 6-3 loss in Anaheim in which he faced 47 shots, stopping 41.
Last season, he split time between AHL-Texas, where he had a 3.65 goals-against average and an .884 save percentage, and ECHL-Idaho, where his splits were 1.68 and .944. Because Los Angeles was looking to rebuild its goaltending pipeline in the wake of departures, trades and non-qualifications, the high-ceilinged Campbell was an ideal fit. "When we got him, [it] was clearly to get a prospect in the organization," Darryl Sutter said. "He was still young enough, he had good size, that the goaltending coaches thought they could work with him and put him almost on a schedule where it's going to take some time."
Campbell is expected to return to AHL-Ontario upon Zatkoff's return from injured reserve – Sutter provided a general one-week timeline on the time it should take his pulled groin to heal – where he had opened the year with a pair of wins, including a season-opening shutout over rival San Diego.
"My agent told me during playoffs last year or right after that I was probably going to go my separate ways with Dallas," Campbell said. "I understood. I felt disappointed about how I let 'em down. Obviously I wanted to fulfill everything they had hoped for me, but as soon as I heard L.A. traded for me, I was so, so happy. Just the fresh start, but also to a team like L.A., I'm just super excited to be here, and I've already gotten so much better. I just want to see where it takes us."
"I know these guys won two Cups recently, and I always idolized Quickie as a goalie, so to be here and to watch him, I was always watching his games, but now I see why the goalies here have had so much success with Billy, and my goalie coach Dusty down in Ontario. It's just a great culture to be a part of, and I'm just so happy to be here."
Ranford acknowledged that one of the tasks with Campbell will be to loosen up Campbell's motor a little bit. In a 2013 conversation with Mike Heika of the Dallas Morning News, Dallas General Manager Jim Nill noted that the keys to facilitate Campbell's development are "calming down, maturing."
"He wants to get here so bad, and Jack is one of those guys who feels the more he does, the better chance he has to get here," Nill told Heika. "That's good, but sometimes that hurts you as a goalie. So it's just a matter of continuing the process of calming down."
That observation was inherent in Ranford's evaluation, though Ranford did also note that he's still in the process of learning more about his goalie.
"It was an opportunity that we knew we needed a goalie, and I think Dallas had not necessarily given up on him, but it was time [for] a change of scenery for him, and Jeff Reese had told me about him last year that they had kind of moved on past him, and we tried to get him at the deadline and it didn't work out, so we got him over the summer," Ranford said. "He's a hardworking kid. Early on in his career I think he ran into some injuries and stuff that slowed him down. He just does everything at 150%, and we're trying to kind of bring him down a notch, just trying to keep him more even-keel and just support him and put some trust into his game. That's the approach we've kind of taken with him. He had an amazing training camp, and now he's just got to take it on into the regular season."
Zatkoff is eligible to return from injured reserve early next week, so it's possible that Campbell could be returned to Ontario at that point. Prior to then, though, the Kings play a back-to-back set in St. Louis and Chicago on Saturday and Sunday, so it's very possible that Campbell could factor into the team's immediate goaltending plans.
How the Kings plan on using him during his call-up isn't something that had been explicitly shared.
"I'm not really sure, to be honest," he said. "Just day-by-day and see what happens."
Jack Campbell, on finding out about his call-up:
We had a team meeting down in Ontario. We were getting ready to play San Jose that night, and Stuttsy called me in his office, and Dean just said, 'you're going up.' It's too bad what happened with Zats. It's a frustrating injury because it can happen to any goalie. Hopefully he gets better real quick, but I'm excited to be up here to help any way I can, and I feel good about where my game is.
Campbell, on joining a new organization as a goaltender:
I feel like how quickly you gel just depends on the group, and here it's an unreal group, whether it's in LA or Ontario. I feel the culture here, when you have that winning culture, guys really buy into it. The chemistry's great, and I learned everybody's names on both teams within a couple days, so it was great.
Campbell, on attending training camp at Toyota Sports Center:
It's really cool. It's a beautiful facility here. I just can't get over how you can watch practice as a parent outside. I think that's so cool. It was great to have training camp here. It's a great facility. The trainers are unbelievable here and they're taking care of us, so it's nice to get to know them that way. I thought everybody had a good camp to give us the best chance to have a strong start.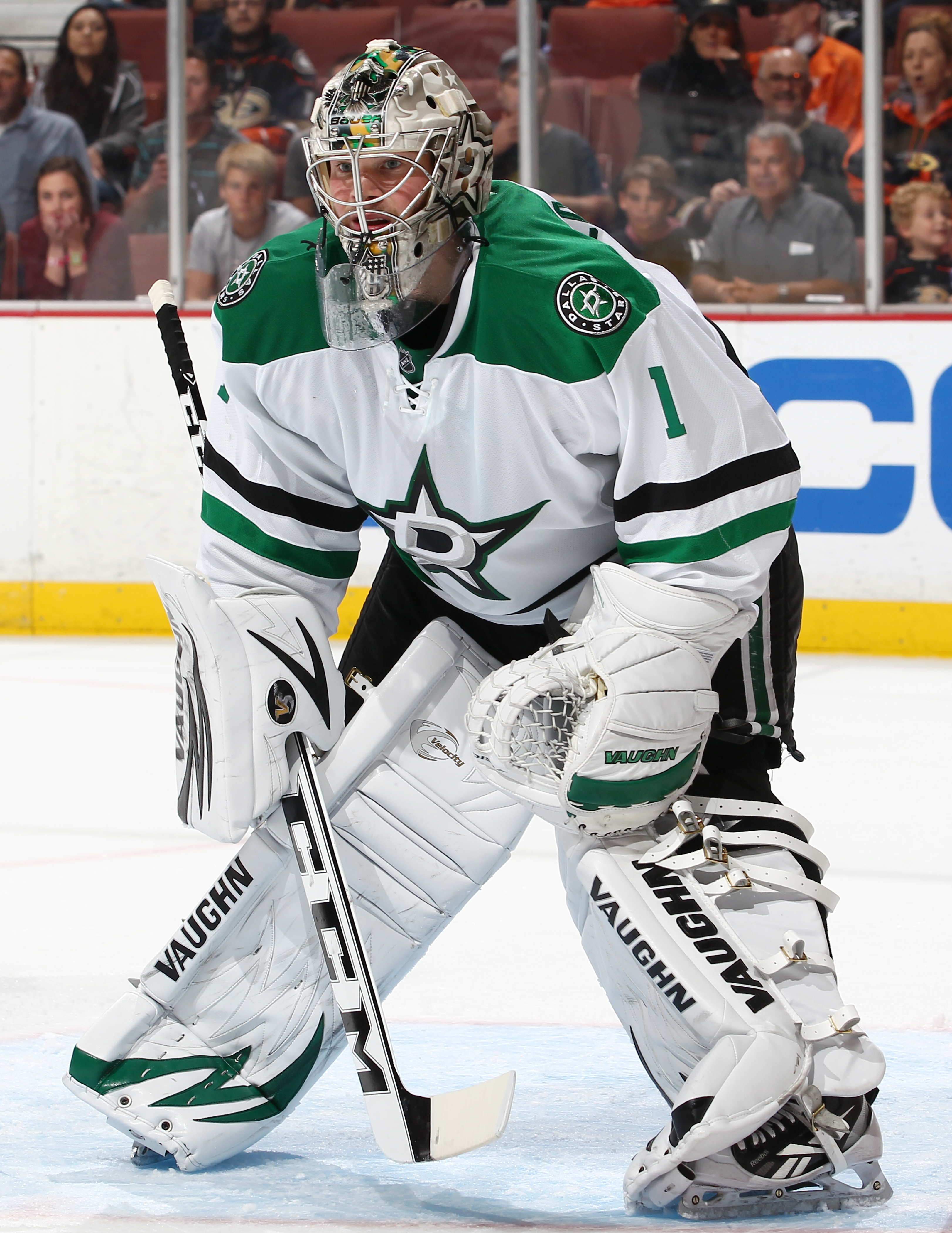 Bill Ranford, on the Heritage Classic experience:
Yeah, the facility was amazing. They did some neat things. They had both teams in the Bisons' dressing room so we were all together and stuff. They just put on a great event from start to finish. Everybody had fun. The weather conditions were perfect. It was just a beautiful day, and once the sun went behind the stands, it was just a perfect, perfect setting.
Ranford, on Dusty Imoo backing up his son, Jonah:
I mean, first time in pro hockey. That was pretty cool for the two of them. You know what? It was an opportunity that you may never see again, so that was exciting.
Ranford, on being a part of Edmonton's dynasty and pervasive culture:
The culture was exactly what it was about. You were a family. That was the big thing as a group, and that was the amazing thing about going back there. The stories, and the Oilers put on a dinner the night before our game and had a player at each table to sit with the different alumni groups, so that was fun for them. … We had Patrick Maroon, and then Kassian came over halfway through or three-quarters of the way through. They got a big chuckle out of a lot of the stories and that sort of thing. I thought that was just a great idea, just to get everybody together. Glen Sather spoke. They kind of had a representative from each of the eras that spoke. BJ MacDonald spoke, they had a couple of the young kids – McDavid and stuff – go up and speak. It was the right way to do it. They had Steve Staios and Ryan Smyth as the in-between era, and I just thought they did a good job of how they handled it. I think the message that was tried to be portrayed is that you have to stick together and you have to be a family, and that's how the team had their early success, so it kind of passed around the torch to these young guys. Because they are young, oh my goodness. … You're picking that high for that many years, you're going to have good young players, and now they just have to figure out the team aspect of it.