The opportunistic 2016-17 Vancouver Canucks nearly very nearly won despite never having led in regulation for the fourth time in five games, and perhaps there seemed to be faint and ominous overtones when it became clear the visitors' comeback from three goals down would be decided in a shootout, but no, a marker from Tanner Pearson, two big Peter Budaj saves and an Alexandre Burrows fumble allowed the Kings to claim a win in which they were the better team for the majority of the game. There were surely some issues related to early season raised penalty rates (not that you can fault two delay of game calls on itchy whistlin' lips), and the team did surrender a three-goal lead – a development that had been more prevalent in the last two seasons than previously – but Los Angeles recorded 70-plus shot attempts for the third straight game and was able to implement its game plan and exude a general sense of superiority throughout. In one game, L.A. scored half as many goals as Vancouver had allowed in its first four.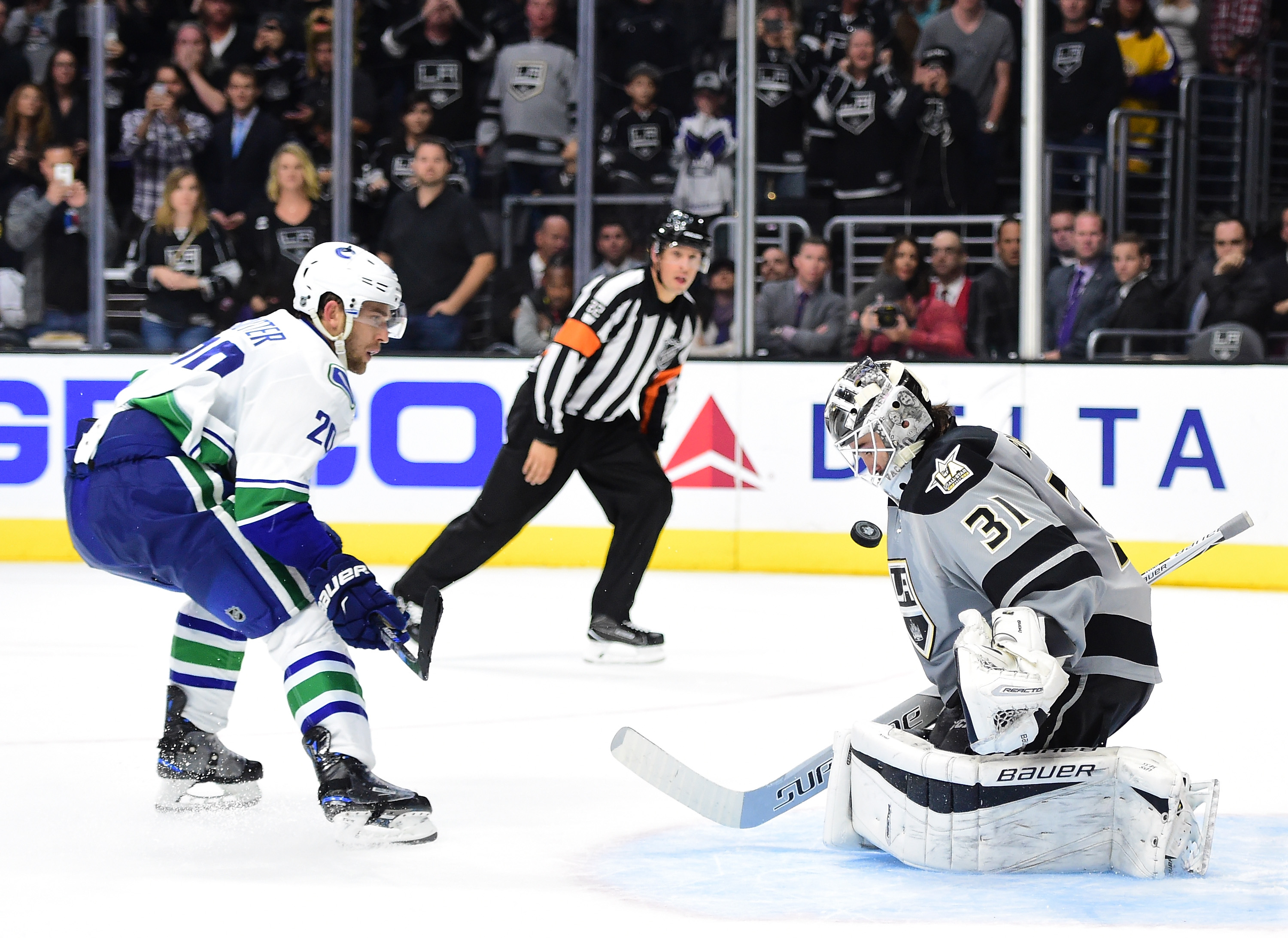 The Dowd-Brown combo has paid dividends for the Kings over the last two games. The duo, plus Andy Andreoff, accounted for an early goal when Dustin Brown was strong on the puck and spun Henrik Sedin around before he found an unmarked Brayden McNabb in a nice playmaking sequence. For the second straight game, the team's second power play unit found the back of the net as Tanner Pearson pounced on a loose puck that had settled behind Jacob Markstrom after Nic Dowd made a nice play to draw in Brandon Sutter along the left wing boards, giving Alec Martinez the time and space necessary to fire off a shot. But Brown was strong on the puck all night, including during a third period sequence in which he generated a one-on-three zone entry and was able to work the puck deep, and, of course, on his shorthanded power move wide on Philip Larsen, setting up the greasy scrum goal that established a three-goal lead.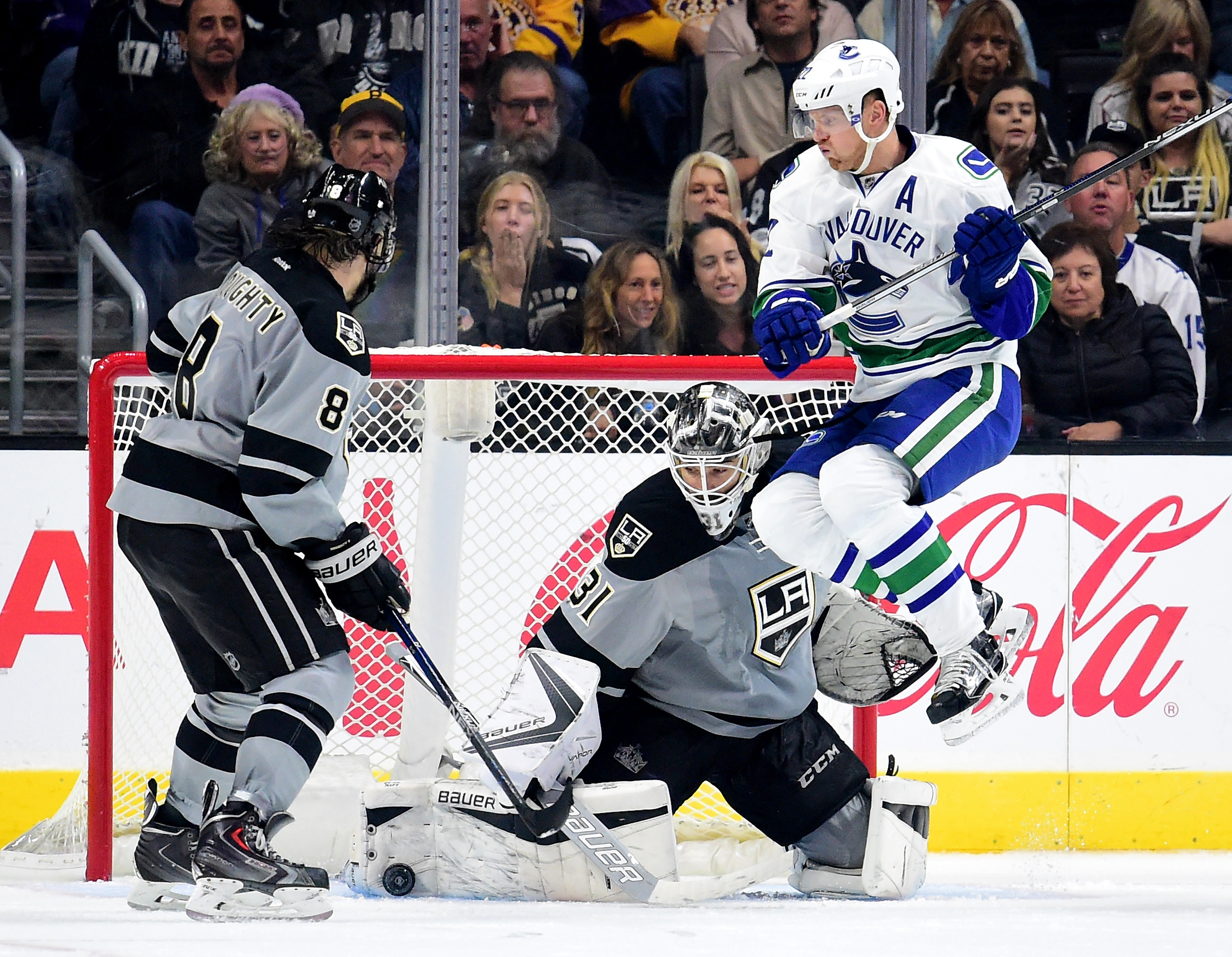 The Kings have played two overtime games and are yet to play a back-to-back, which has the potential to preserve minutes among ice time leaders, but Pearson and Tyler Toffoli have both expectedly seen a large jump in their ice time thus far this season. Through five games, Toffoli's time on ice average has increased 2:43 (from 2015-16) to 20:02 per game, while Pearson's has increased 2:12 to 16:40. Pearson's suspension only seemed to enrage him; he's among the hottest players in the league right now. It's now Toffoli's turn to heat up – Pearson's shooting percentage through three games is 40%, and that will drop soon, while Toffoli is yet to score a goal at even strength despite his TOI rise. Expect him to pot his first five-on-five goal this home stand. Small sample sizes, yo!