The Los Angeles Kings unveiled their 50th anniversary jerseys, which added gold traces to the primary logo and in the layered stitching in the name and number font, and added a commemorative purple trim to the liner along the inside of the neck and black striping along the arms and at the bottom of the jersey.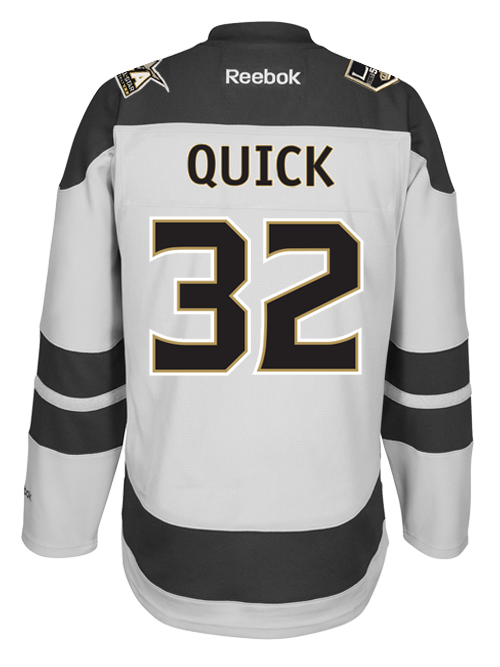 Via the Kings' release, the dual stripes along the arms represent the franchise's two Stanley Cups, while the striping along the bottom matches the layout of that worn in 1967-68, the first on-ice season in Kings history. There is a purple trim along the neck that contains five gold diamonds, representing the five decades in Los Angeles and the team's original color scheme. The gold traces are a nod to the team's golden anniversary. The font has evolved slightly – see the Anze Kopitar jerseys below – while the gray color is the same as the color worn in the Dodger Stadium game. This is a limited edition jersey; only 5,000 will be created.
"We are excited to unveil our 50th Anniversary jersey and share it with our players, fans and partners," Kings Chief Operating Officer Kelly Cheeseman said in a statement. "We believe it captures the great history we have here in Los Angeles and this is an exciting time on the whole for our franchise as the season is set to begin soon."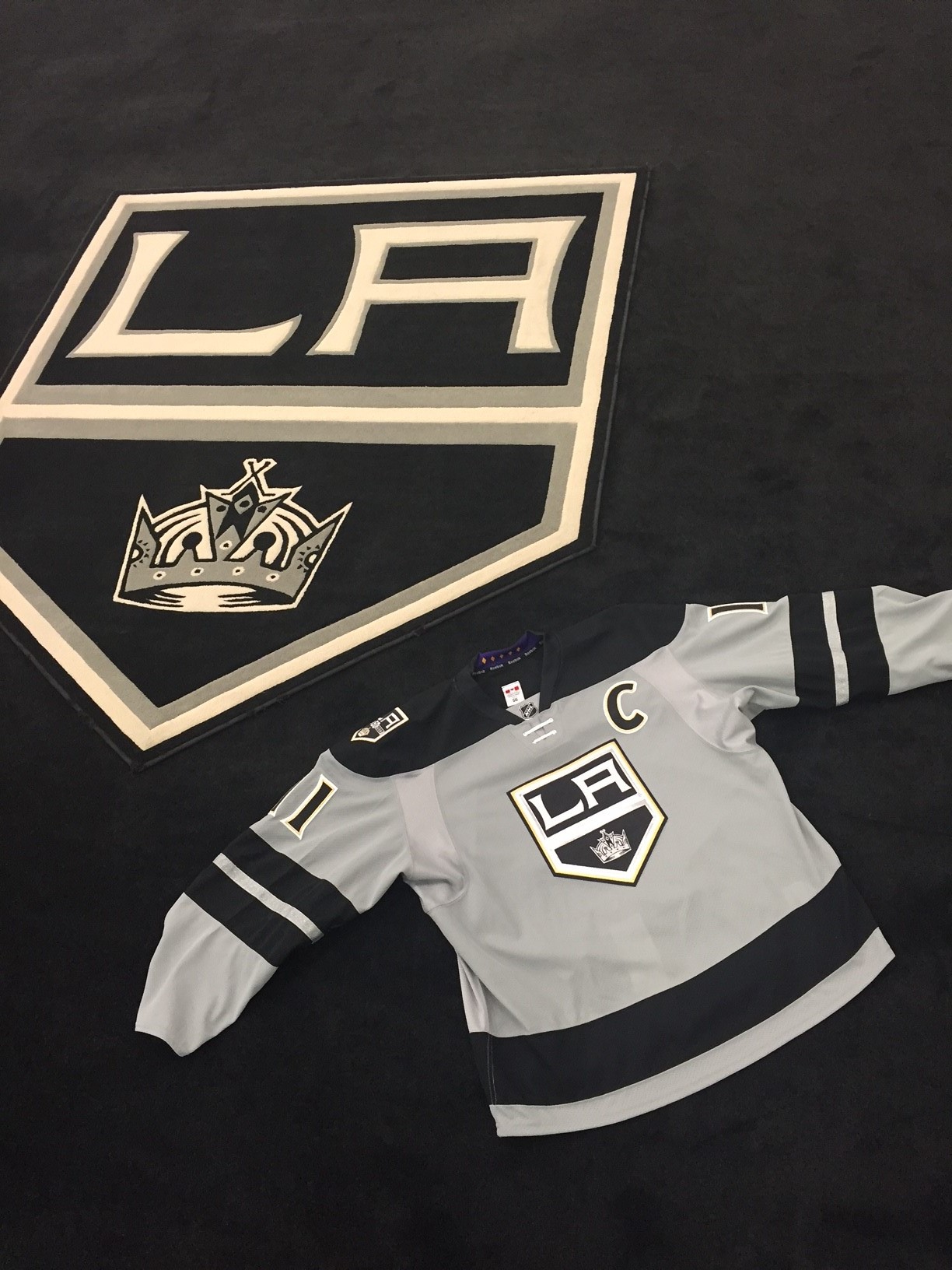 Though the team is expected to wear their gold jerseys – those that have served as the Legends Night uniforms for the last two seasons – in the October 14 home opener against Philadelphia, a fellow 1967 expansion club, these anniversary jerseys will be worn on Saturday night home games on October 22, November 5, November 19, November 26, December 10, December 31, January 7, January 14, February 18, February 25, March 4, March 11, March 25 and April 8. The Flyers recently revealed their own gold-trimmed 50th anniversary jerseys.
It is expected that the shoulder patches on the anniversary jerseys will depict the Kings' 50th anniversary logo and the 2017 All-Star Game logo. The players will wear the jerseys at tonight's meet the players event, where commemorative souvenirs and paraphernalia will also be sold (in addition to the online Team LA Store, via this link).