The Kings are hosting the 2017 NHL All-Star Game, and that means they receive their own All-Star Game logo!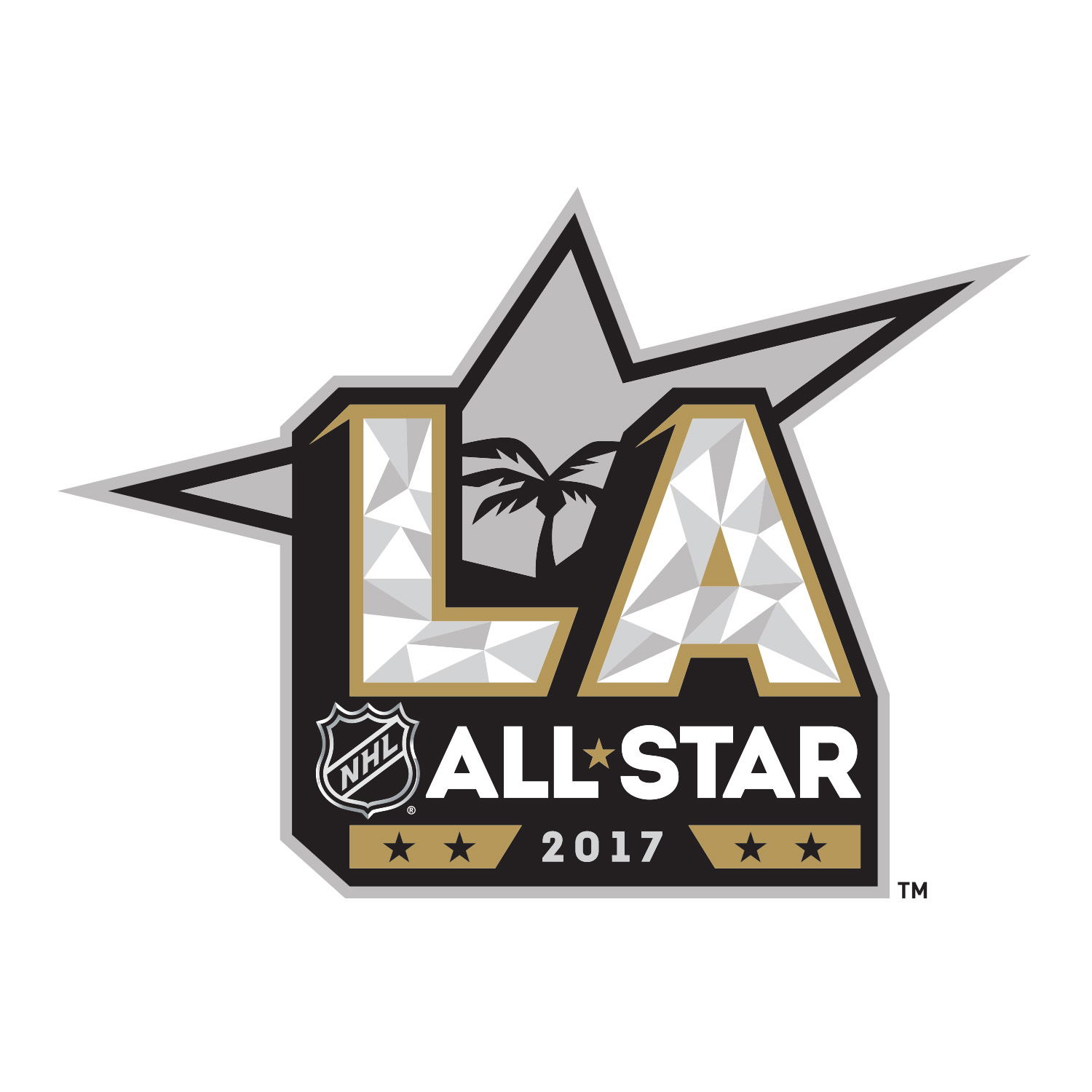 For some fancy word-talkin', I refer you to the NHL's release:
Designed by NHL Creative Services, the 2017 NHL® All-Star logo was designed to incorporate elements of Los Angeles and the hometown Kings. The trendy urban "LA" features the Kings' trademark colors of black, gray and white. In addition, the gold and jeweled typography of the "LA" is a nod to the glitz and glamour of the city, which is home to the stars of Hollywood and host to many major awards shows, including the Academy Awards, the Emmy Awards and Grammy Awards. The three points of the star in the logo signifies the third time Los Angeles has hosted NHL® All-Star weekend (1981, 2002, 2017). The four stars represents each NHL Division.
So, there you go. For the second straight year, the NHL All-Star Game will incorporate a three-on-three format with players and teams separated by division. The Pacific Division will have an opportunity to defend its title, and if you choose to root for the hometown guys, you'll also support all of your favorite Staples Center adversaries such as Ryan Getzlaf, Logan Couture and Mike Smith (should they earn All-Star nods).
"Our fans, our players and our organization are looking forward to this All-Star season as we celebrate our 50th Anniversary," Kings President of Business Operations Luc Robitaille said in a statement. "We look forward to hosting this premiere event in our great city and making this All-Star weekend the biggest and best ever as the greatest players in the world visit Los Angeles."
The All-Star Skills Competition will take place at Staples Center on Saturday, January 28, with the All-Star Game following on the 29th. The NHL Fan Fair, held for four days at the Los Angeles Convention Center, will open on the 26th.
The Kings will unveil their commemorative 50th anniversary jersey on Tuesday.
Los Angeles All-Star Game logos: