Never mind that they were due back at Toyota Sports Center later that morning for a pre-camp tune-up skate – the Los Angeles Kings players, as they have done for four straight years, joined a crowd estimated at over 2,000 in helping to raise a total of over $200,000 at the club's 5k to benefit Hydrocephalus Association in Redondo Beach, according to a representative of the club's community relations.
Even Jarret Stoll, the former King who will attend training camp with the Columbus Blue Jackets, supported the cause by attending the walk, as he had done as a member of the L.A. organization. He was joined by many of his ex-teammates.
"I send them an email," said Kings Senior Director, Community Relations and Kings Care Foundation, who with her husband Matt, has raised a son, Charlie, with hydrocephalus. "I say, 'if you can make it, great. If not, no worries,' and they're here. It's the best feeling in the world, and it just shows what kind of guys they are and how great they are."
@amartinez_27 You've gone to every Hydrocephalus Assn. walk here in LA. As a parent of a son with hydrocephalus, that means a lot to me.

— Christie Jenkins (@SoCalSledHockey) September 18, 2016
Hydrocephalus, a medical condition in which excess cerebrospinal fluid accumulates in brain cavities, affects over one million people in the United States, though funding for research often lags behind the efforts in support of treatment for other medical conditions.
"I think the recognition's definitely increasing just by these walks alone," Pope said. "I keep hearing stories like, 'I saw your flier' or 'I saw someone with a magnet on their car.' This one lady told me, 'I literally ran after a car because I saw a hydrocephalus ribbon on their car, and I never knew anyone really knew about it.' So these events – the articles, the news the tweets, everything – it really, really helps make a difference and help spread the word, and I think you can see here, it's getting bigger and bigger every year."
Via Hydrocephalus Association's website:
Hydrocephalus research funding is far behind other conditions with similar prevalence numbers. Total NIH funding for hydrocephalus research in 2011 was only $6.4M; by comparison, NIH funded $151M in Parkinson's Disease research. In 2012 and 2013, that number stayed steady at $6.8M and $6.5M, respectively. In the current funding environment, maintaining our current funding level is good, and many of the funded investigators have ties with HA. Clearly, however, hydrocephalus research needs to become a research priority for more laboratories, clinics, and the NIH.
Those who combined to contribute over $200,000 towards today's walk made a significant impact on the overall funding to treat and spread the word of hydrocephalus. CLICK HERE TO DONATE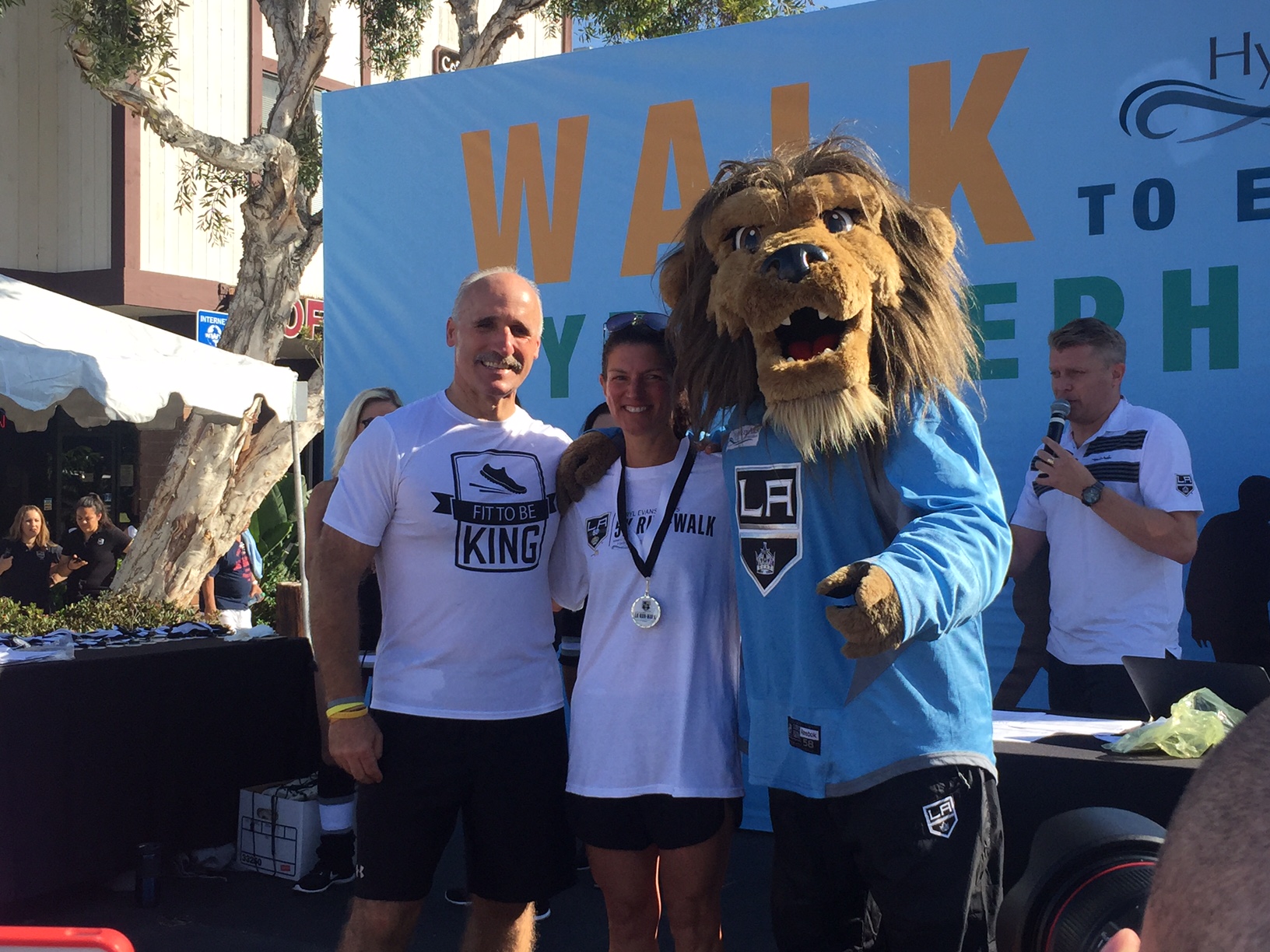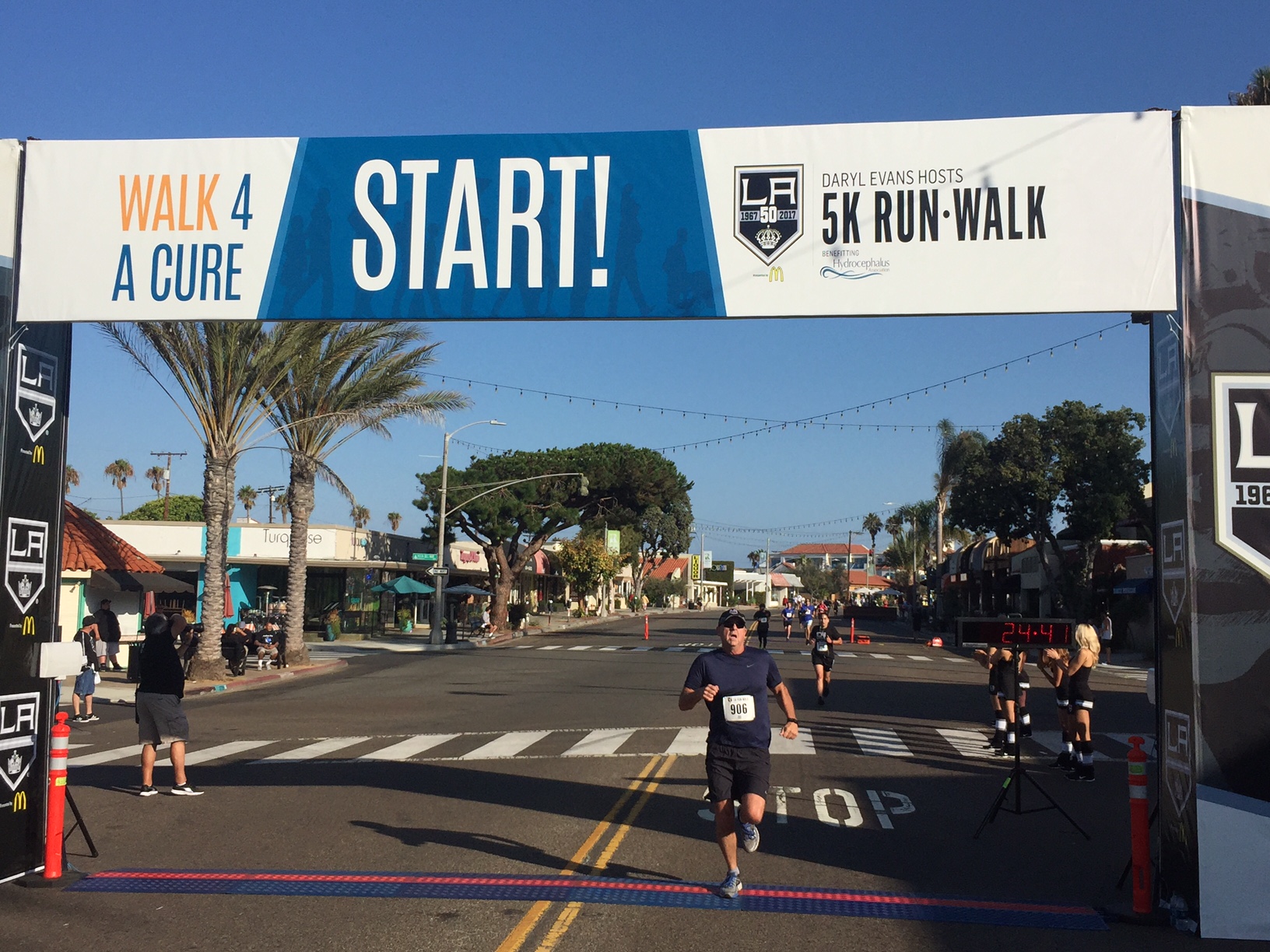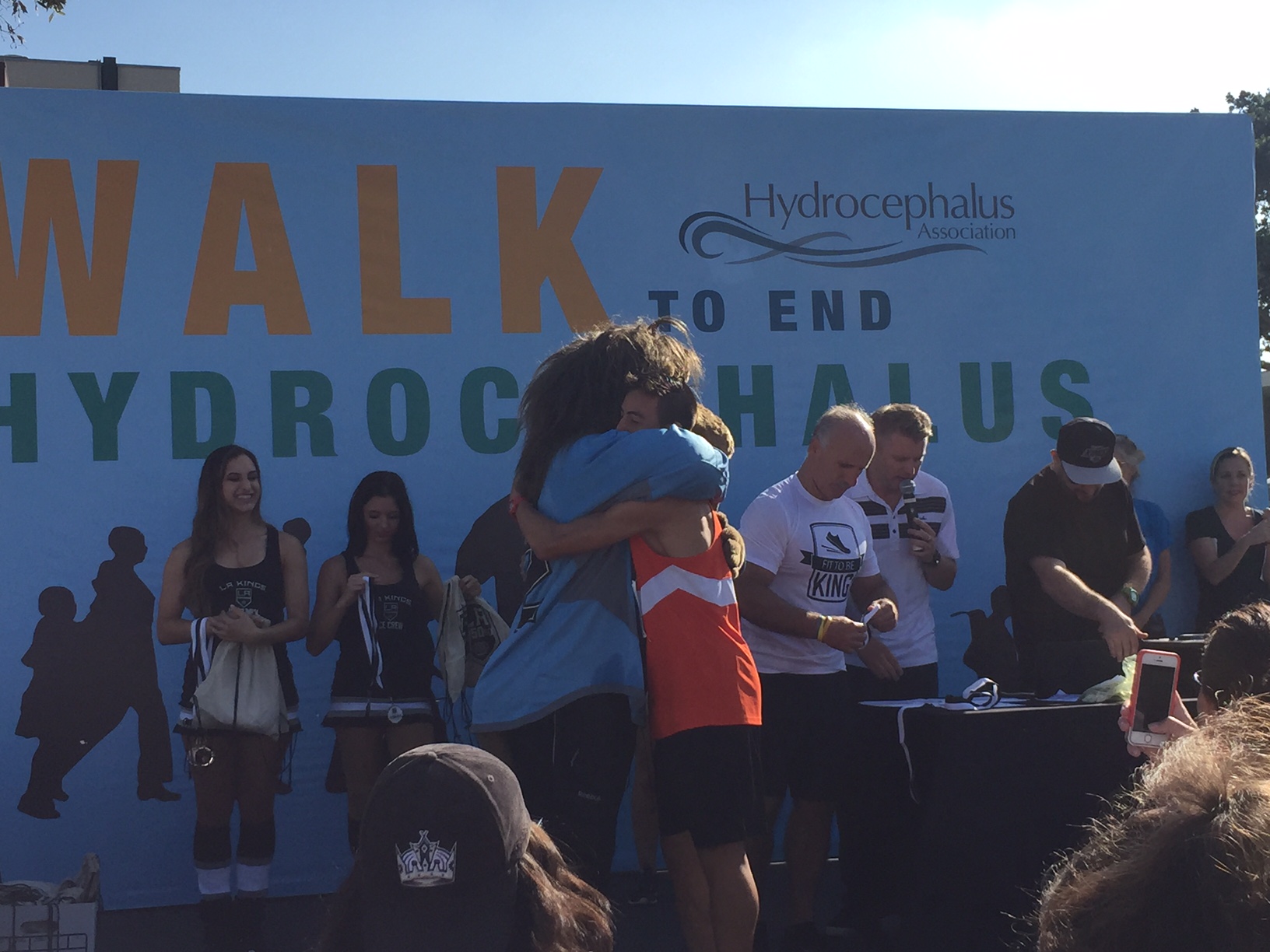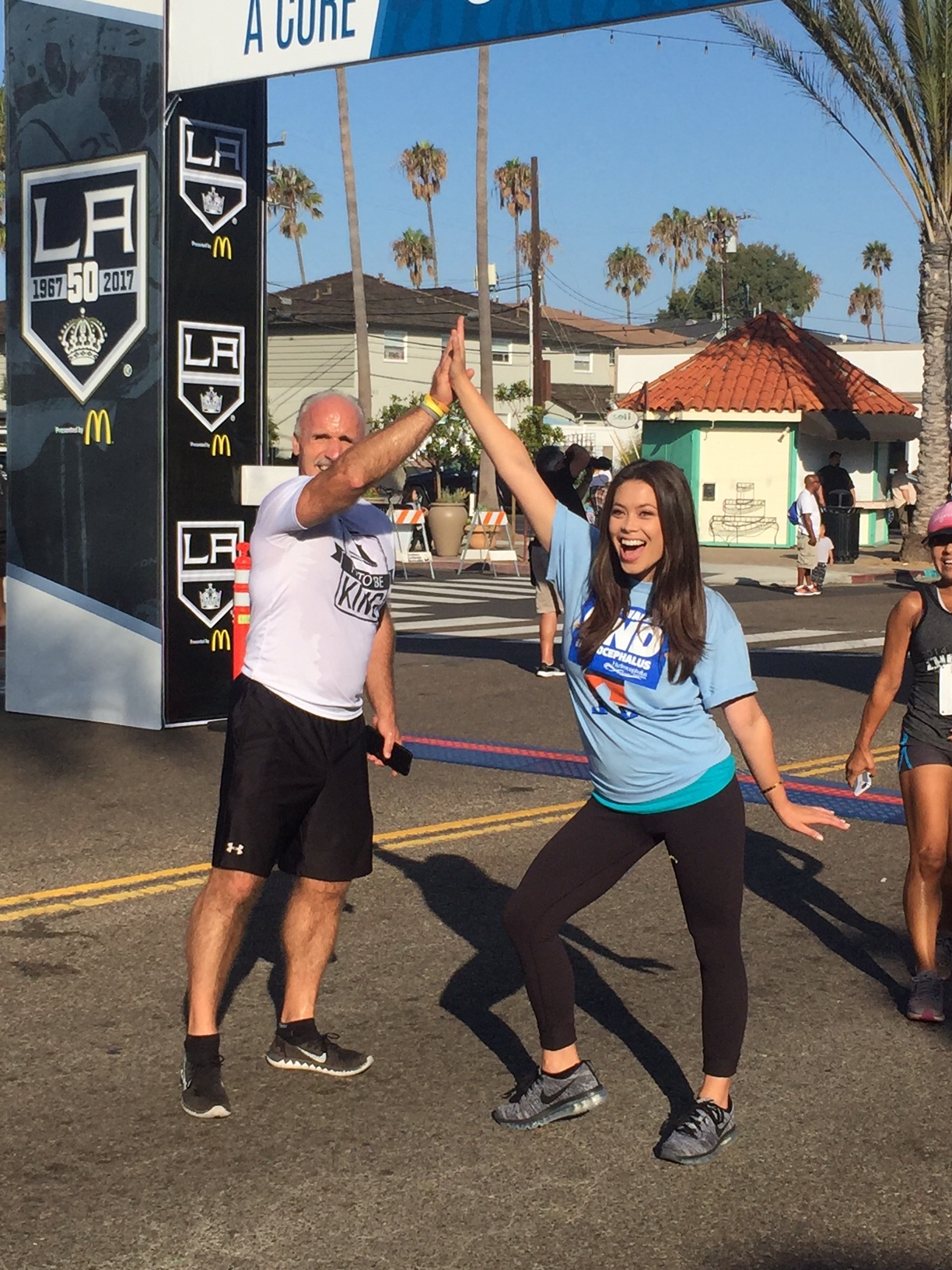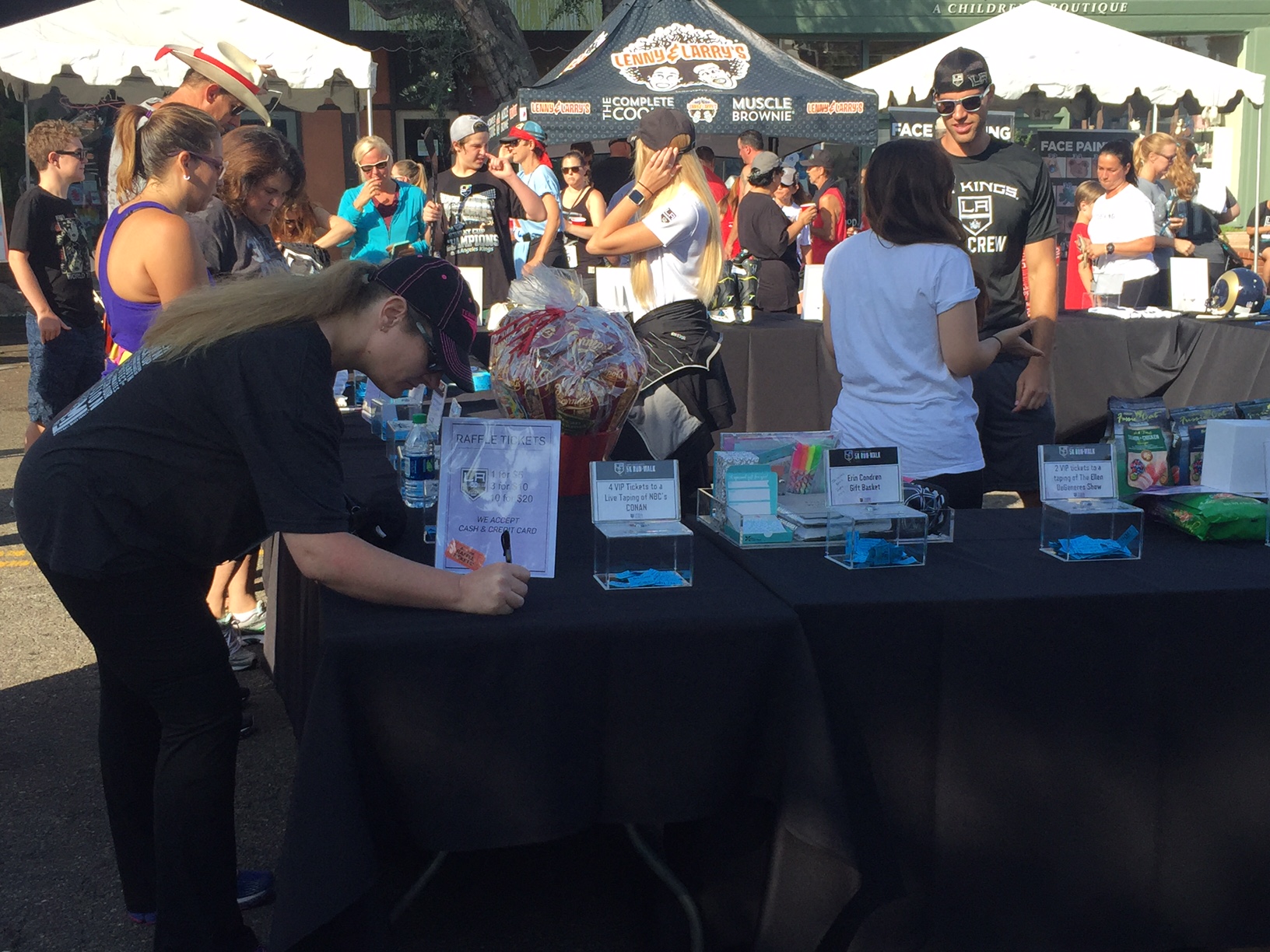 Huge crowd to support #Hydrocephalus @LAKings @DarylEvans15 pic.twitter.com/zdTCUf7xx0

— Jim Fox (@JimFox19) September 17, 2016