Slovenia began its qualification for the 2018 Pyeongchang games in a Group D game against Poland on Monday in Minsk, Belarus. How'd that end up?
GOOOL!!! Anže Kopitar (Jan Urbas) Slovenija 1, Poljska 0, #SLOvsPOL #MisijaMinsk #Risi

— Slovenia Ice Hockey (@lovehokej) September 1, 2016
GOOOL!!! Anže Kopitar (Gregorc, Sabolič) Slovenija 4, Poljska 0 #SLOvsPOL #MisijaMinsk #Risi

— Slovenia Ice Hockey (@lovehokej) September 1, 2016
GOOOL!!! Anže Kopitar (Kovačevič, Repe) Slovenija 6, Poljska 0 #SLOvsPOL #MisijaMinsk #Risi

— Slovenia Ice Hockey (@lovehokej) September 1, 2016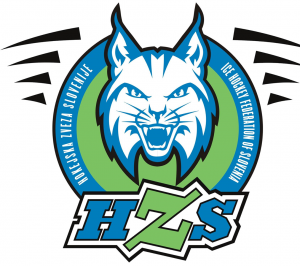 Three goals from Kopitar and a goal and an assist from captain and former Red Wing Jan Mursak propelled the Lynx to a 6-1 win in the opener. Slovenia, with a tidy +5 goal differential, will face a more formidable Denmark squad on Friday. Slovenia is currently ranked 15th, Poland 20th, Denmark 13th, and host Belarus ninth. One team will advance, along with the winners of Group E (Germany, Latvia, Austria and Japan) and F (France, Italy, Norway, Kazakhstan) to the 2018 Olympic Games, where Canada, Russia, Sweden, Finland, the United States, the Czech Republic, Switzerland, Slovakia and host South Korea have already qualified for a berth. There is no agreement for NHL players to participate in the 2018 Games at this point, though a decision "could come within the year," according to NHL.com's Dan Rosen.
Slovenia was not expected to qualify for the Sochi games, but upset both host Denmark and Belarus in February, 2013, while Kopitar and the Kings were in Nashville on a road trip; Kopitar's brother, Gasper, was a member of that team. Once at the Olympics, the Slovenes beat Slovakia and, in a knockout round game, Austria, en route to a seventh-place finish. Familiar Slovene internationals such as Ziga Jeglic, Jan Urbas and Marcel Rodman are also on the current team seeking qualification.
CLICK HERE FOR GAME HIGHLIGHTS
For a description of Kopitar's hat trick goal, I direct you to Google Translate's loose account of this article from Delo, a daily Slovene newspaper:
"On the blue line receiving a great cross from defender Sabahudin Kovacevic, out of the alligator sandwich of two competitors and himself detained against Poland door, beat him, it was not difficult to shake. Smell is the highest Slovenian victory over Poland, so far, twice, in 1999 and 2004, 4: 1."
Lisa Dillman: We will pay you $50 if you work "alligator sandwich" into a gamer this season.
Kopitar spoke of the win, telling the Ice Hockey Federation of Slovenia that it was "a good win for the confidence of the team."
"Particularly in this situation where you are not the favorite…those two goals to start off were very welcome and a good waysign for the future. However, there were also a number of mistakes which we'll need to address tomorrow and play better," he said, as translated by Jernej, a good friend of LAKI.
When reminded that Denmark will be able to take advantage of mistakes, Kopitar replied, "Certainly. Techincally they're a better team especially when it comes to skate craft. So that means that we'll have to concentrate better, to make sure that those passes that we placed directly on their (Poland's) sticks today, that that doesn't happen tomorrow, otherwise things will be over quickly."
For his efforts, Kopitar was named Slovenia's man of the match.
Belarus and Denmark face off later on Thursday. For a photo gallery of today's game, which includes several shots of Kopitar and what appeared to be one of his three goals, follow this link for photos on the right side of the page. More coverage is available both at IIHF.com and the Ice Hockey Federation of Slovenia's site.