The Reign's 2016-17 schedule was officially released on Monday afternoon.
Ontario will open the season at San Diego on Oct. 15 at 7 p.m. Their home opener will be the following weekend, on Oct. 21 against Texas at 7 p.m.
The Reign will face both San Diego and the AHL's newest team, Tucson, a season-high 12 times.
The team's longest road swing will be a five-game stretch from the end of October to early November where they'll face Texas twice, San Antonio once and Tucson twice.
Outside of the Pacific Division, the Reign will face both Iowa and Rockford — on the road in October and at home in February. As they did last season, the Reign will also face Charlotte — twice at home in December and twice on the road in March.
The team's busiest month will be in December, where they'll play 13 games.
Below is the complete schedule (click on the image to enlarge the schedule):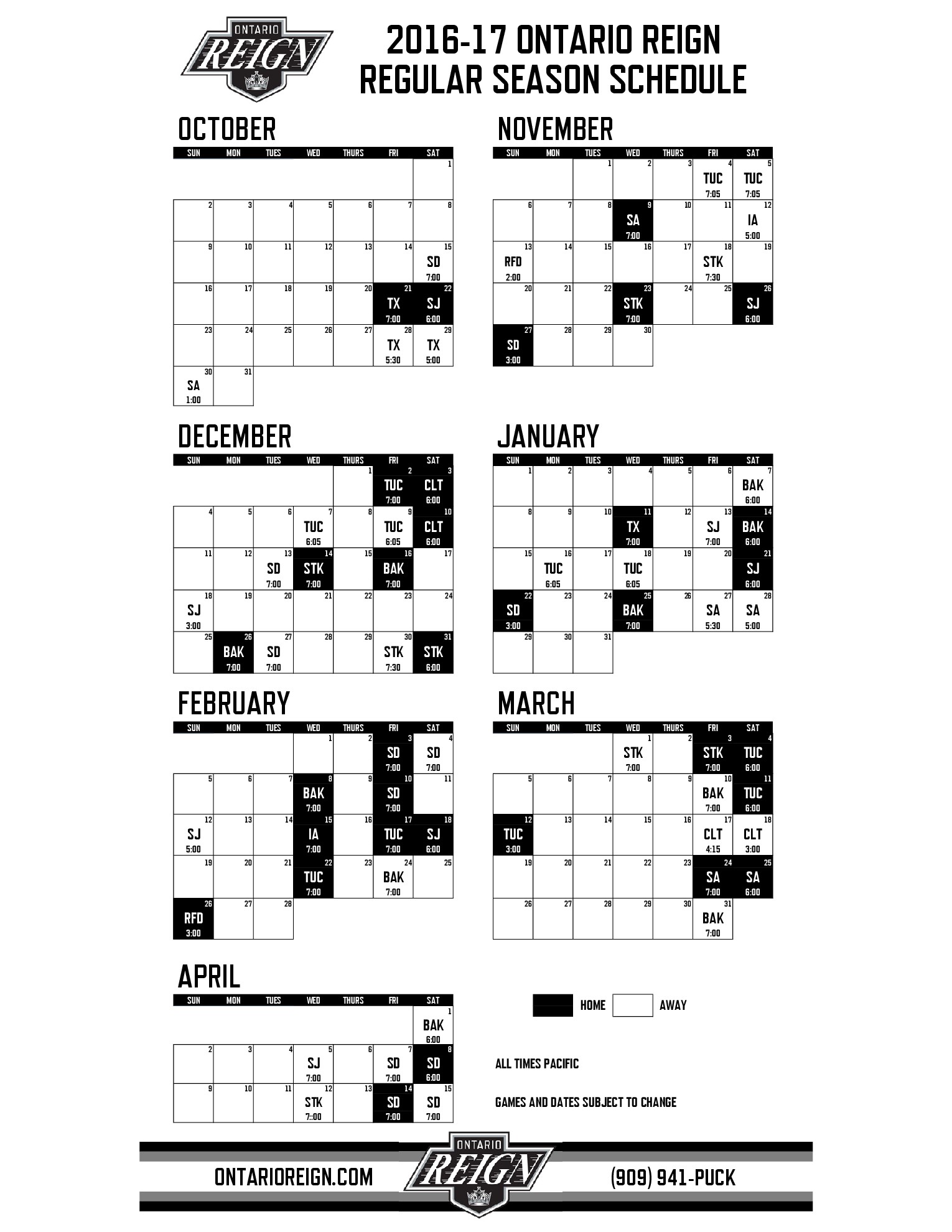 The complete AHL schedule for all teams can be found by clicking here.