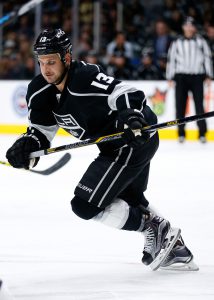 KYLE CLIFFORD
This season: 56 games, 3 goals, 6 assists, 9 points, 55 penalty minutes, -1 rating, -1.4 CF%Rel, 9:21 time on ice
The good: Kyle Clifford, who has played 463 regular season and playoff games and reached the ripe, veteran age of 25 in January, owns and represents many of the intangible qualities with which Los Angeles has found success. Teammates, coaches and management will rave about his dedication and emergence as an ultimate "team guy," and while there's no way to concoct some sort of TG/60 to represent what he provides, such an abstract is very clearly a highly welcomed contribution. Were positive neutrinos to be measured in the Kings' dressing room, they'd surely register in droves around the area where Clifford holds court. There is a certain type of mis-characterized "toughness" associated with Clifford. It's not manifested most clearly in his pugilistic tendencies, but rather the approach he takes, and his willingness – to a fault, as we'll see below – to play injured and "do anything to help his team win," to put it vaguely. Seriously, go read this Michael Futa recollection of Clifford's scouting and drafting process to get a feel for the type of presence Clifford has, and the respect he draws from his teammates. When returning from his lengthy mid-season injury, he accepted a conditioning stint in AHL-Ontario, something that he didn't have to do but drew the appreciation of the team and staff. He's versatile in the sense that he can play up and down the left side of the lineup, and though he's clearly established himself as a role-playing forward used sparingly outside of five-on-five play, can be used as a stopgap option on higher rungs during circumstances in which a left wing may be lost for a game or two. He's effective when he's forechecking, physical, operating deep in the offensive zone and when setting up shop in front of an opponent's net. He's also a respected fighter, though he's more of an upper-middleweight and an effective deterrent; he did get into seven fights in 56 regular season games (plus one in the preseason). Though he's no offensive catalyst, he was effective in keeping the puck out of his own net and compiled a responsible on-ice GA60 of 1.64.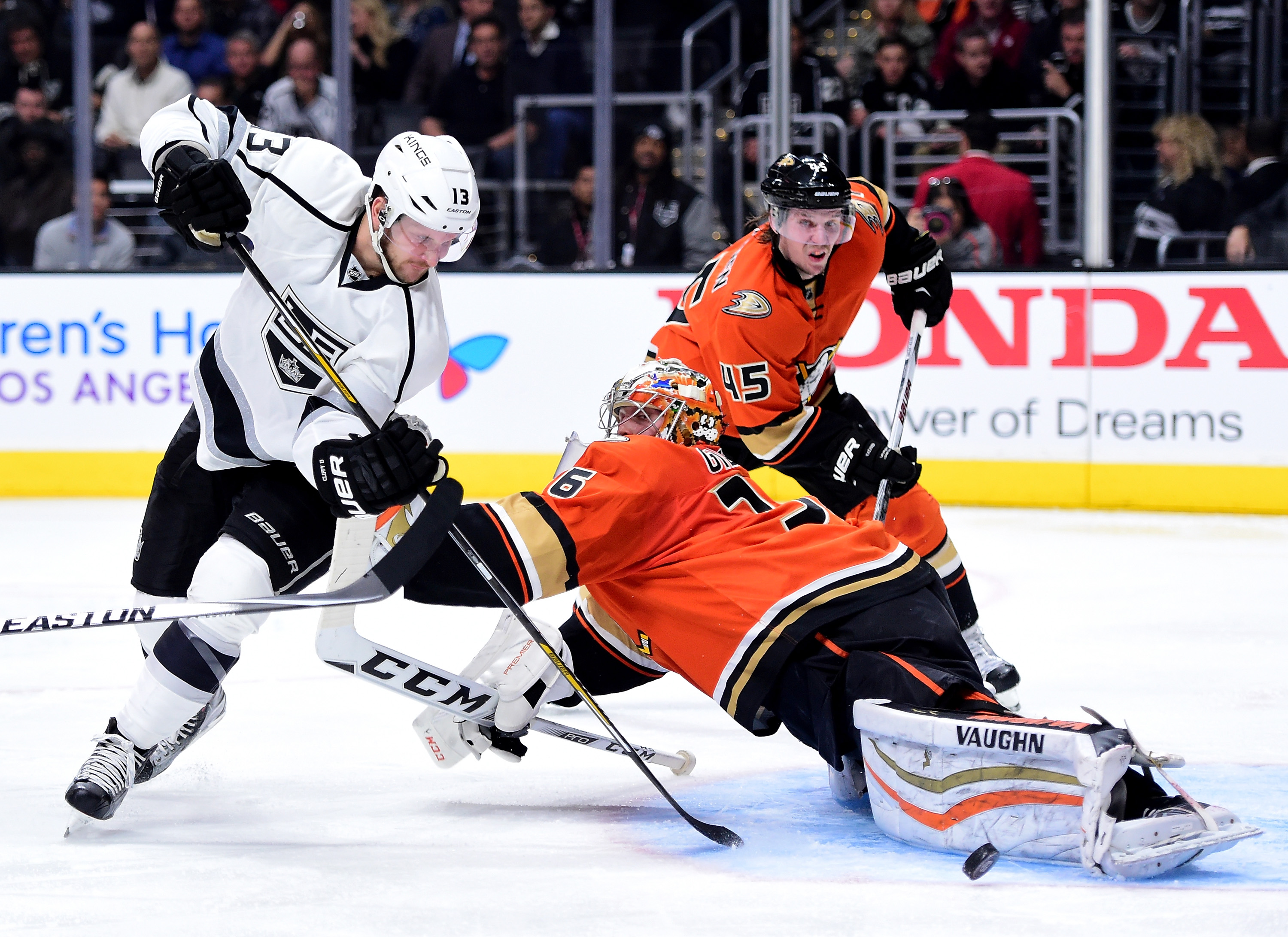 The bad: While Clifford represents many of the intangibles with which the Kings have excelled, they have also won Cups by playing in the opponents' zone and creating a high percentage of scoring chances, and while Clifford wasn't any alarming possession drain, he was in the red compared to his teammates and wasn't able to build on the encouraging marks he had set the year prior. It's difficult to hold both seasons up to the same standard, because the trajectory of Clifford's 2015-16 season was completely thrown off when he was violently struck in the face with Victor Hedman's elbow and subsequently missed 24 games with a head injury as he followed "protocol," according to Darryl Sutter. Though the injury occurred at the end of a home stand, Clifford attempted to play through the injury but wasn't able to make it through the morning skate that kicked off an extended east coast road trip, and judging by the ire expressed by management, may not have been a hundred percent forthcoming about his status before traveling. "That's the thing with Cliffy though, right? He's like the guy on Monty Python. He's got a broken leg, he'd still go out there," said General Manager Dean Lombardi. "But I was telling him, 'you've just got to tell us if you're questionable.' We had no inkling he was even questionable until he got here. It's the way he is." Clifford had three assists in 26 games at the time he went on injured reserve and didn't score his first goal of the season until February 11. He ultimately posted G/60, Pts/60 and Shots/60 rates that were slightly down from a 2015-16 season in which he posted career-highs in total points and shots, and his average usage fell by 83 seconds per night. Whereas in recent Clifford evaluations the questions was asked as to whether he's capable of taking a step forward in becoming a double-digits goal scorer and perhaps a 22-point producer, 2015-16 was not that year, and Los Angeles' depth lines remained unexceptional from a production standpoint. He's still a versatile role player who provides heavy, emotional and tight-checking minutes but hasn't vastly expanded his repertoire through his six NHL seasons and remains a special teams afterthought. "You know what, Cliffy provides a role for us, but at the same time, as much as we put on everybody to be a good checker and a solid teammate, we need guys to get scoring chances, too, and finish a little bit, so we're still looking for that out of our fourth line," Darryl Sutter said in February.
Going forward: It would be surprising to think that the team would ever choose to part ways with Clifford, given the esteem in how he's viewed and the ample respect with which he's treated by so many in hockey operations. Simply put, he's recognized by those who wear jerseys and those who wear suits as an ultimate team player willing to make his own (usually painful) sacrifices for the greater good. Unfortunately, this isn't calculable criteria, and Lombardi hasn't yet harnessed the ability to transfer neutrinos into numbers. This will be another big year upcoming for Clifford, because common sense says those who play exclusively at five-on-five and log fewer than 10 minutes of action per night are replaceable, and the team has several options coming up from Ontario capable of playing on the left side. It would be encouraging if Clifford could evolve into a loose Matt Martin clone; Martin, who has led the league in hits every year since 2011-12, evolved from an 11-to-14-point player to post 10 goals and 19 points in his 26-year-old season and was rewarded with a four-year, $10-million contract by Toronto. Clifford is already counting $1.6-million against the cap for the next four seasons and will need to show a steeper trajectory of evolution as a player to justify the cost and term of his contract when there are less expensive options available for a cap-strapped team. That he has fought semi-regularly in the league and suffered a head injury in 2015-16 is a concern for someone who plays a hard, rugged game. Here's to hoping for a healthy and uninterrupted 2016-17 for the eminently likable team player.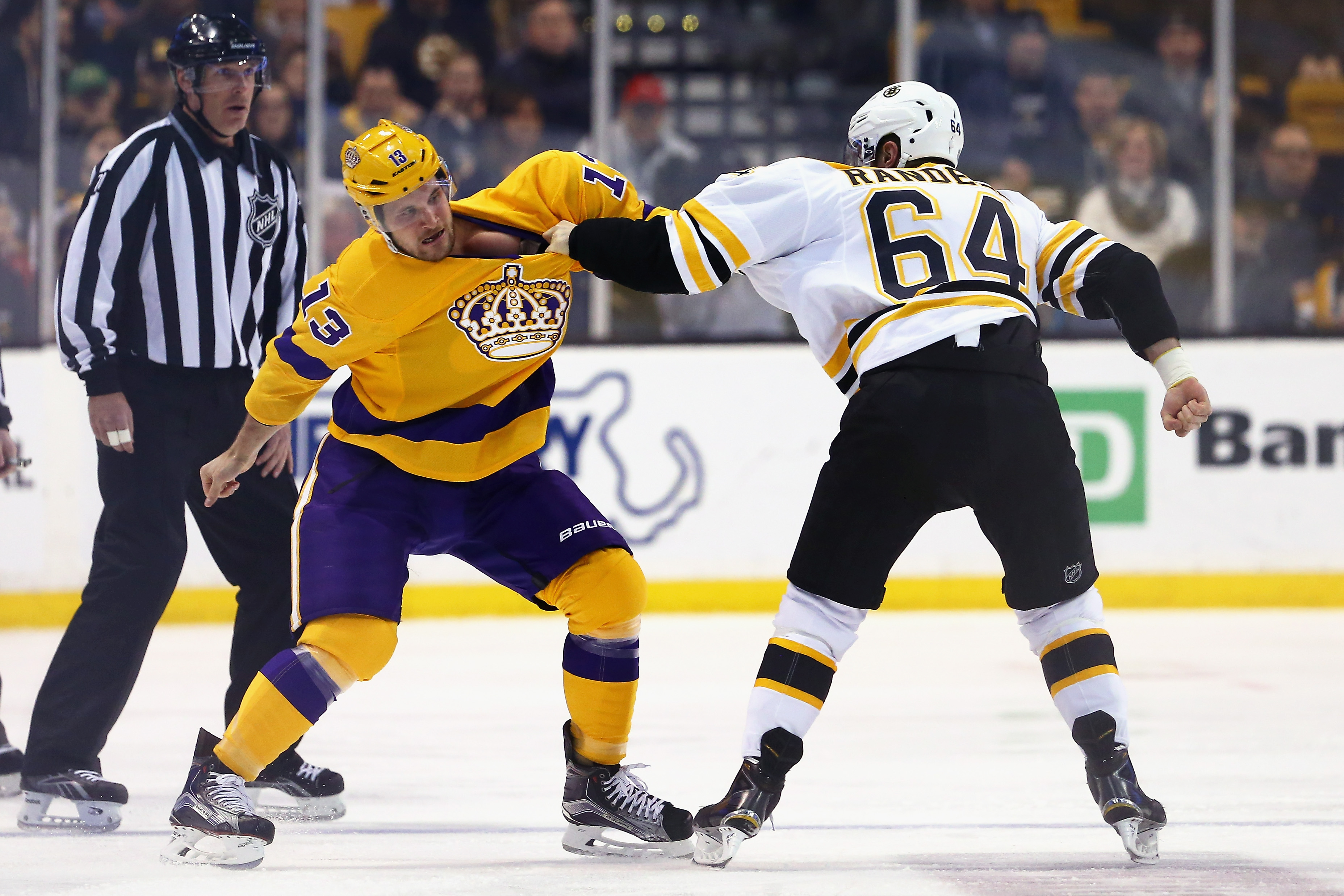 Player evaluations: Player evaluations: ANDREOFF | BROWN | CARTER | CLIFFORD | DOUGHTY | ENROTH | KING | KOPITAR | LECAVALIER | LEWIS | LUCIC | MARTINEZ | McNABB | MUZZIN | PEARSON | QUICK | SCHENN | SHORE | TOFFOLI | THE OTHERS
Clifford evaluations: 2015 | 2014 | 2013 | 2012 | 2011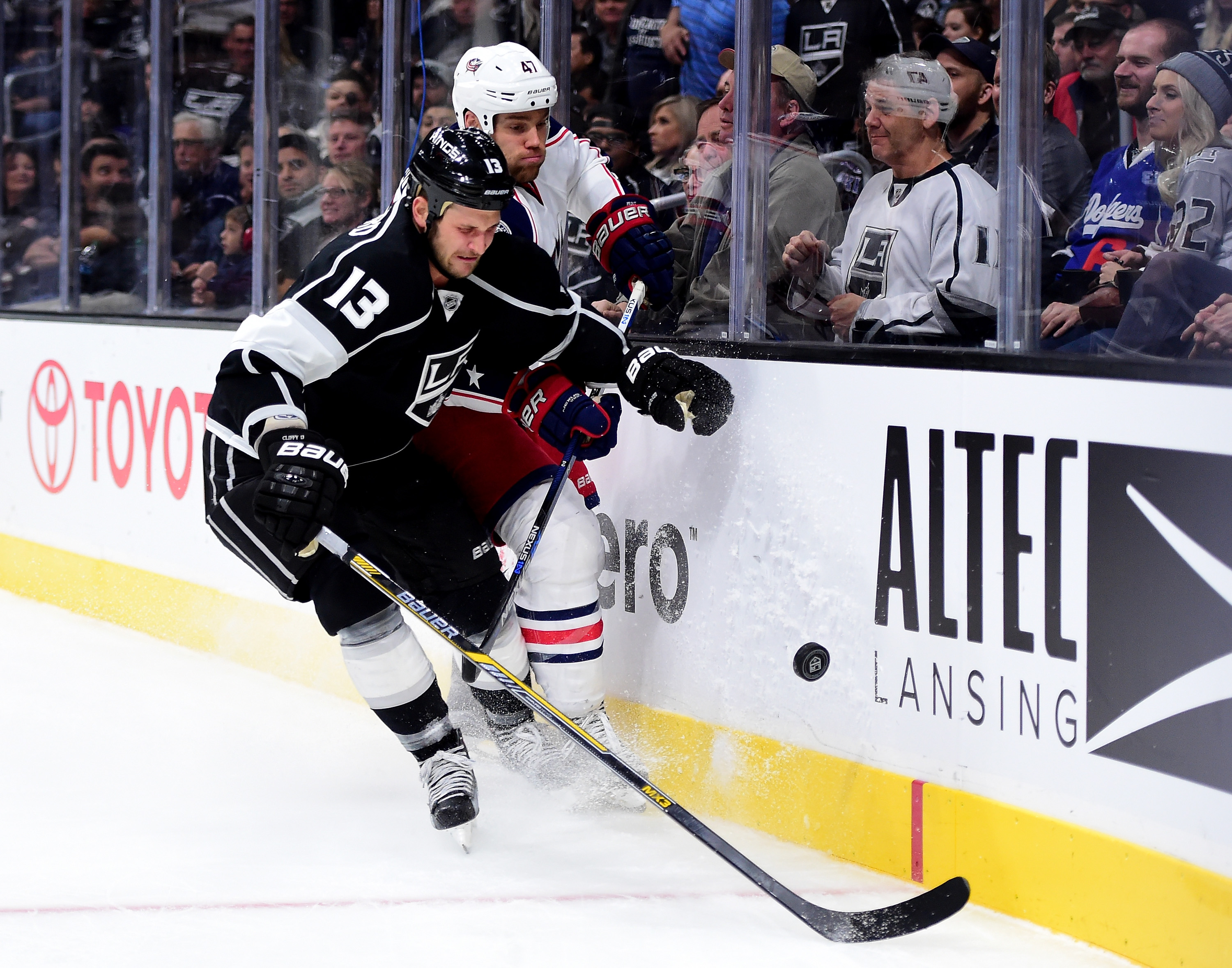 Advanced stats via Puckalytics / Stats.HockeyAnalysis.com