MILAN LUCIC
This season: 81 games, 20 goals, 35 assists, 55 points, 79 penalty minutes, +26 rating, -+4.3% CF%Rel, 17:14 time on ice
The good: Obviously a Milan Lucic reflection asks the reader to suspend their evolved perception of a player whose evaluation is based on the eight months prior to his departure, but just as every other player who had logged significant time before leaving the Kings, Lucic also receives his own thorough evaluation. And he had a really, really good year! Whether or not it was as good enough of a season to justify a $6-million cap hit through 2023 – when he will turn 35 – will be SETTLED ONCE AND FOR ALL in the comments section, and for both the short and long-term trajectories of one of the game's top power forwards, scroll down to "going forward." One thing we know is that Darryl Sutter, based on a spike in Lucic-oriented questions, appreciated what the hulking, engaging and intelligent forward provided both on and off the ice. As for the intangible, Sutter referenced his "great emotional response," as well as his "strong identity in the room," the latter of which was shared with Sportsnet's Elliotte Friedman. "We lost three or four guys, character guys. Mike Richards and Jarret Stoll, no matter what happened with them outside, they were strong guys. Robyn Regehr. Justin Williams. They took care of things. Milan has that." Sutter also praised Lucic for being a "student of the game," and given many of Lucic's thoughtful responses to questions with a historical context, or his willingness to share a point of view on more contentious league-wide topics that others might not have been as willing to opine on, it's clear that he had a strong relationship with his teammates, with his head coach and with the media. Perhaps the outside perception has been softened since his days occupying the spotlight in the Boston-Montreal rivalry, but there may not be a bigger divide on the perception of a player between fans of opposing teams and those who are around him daily. His numbers were excellent, too. Though there was the rough start to the season based on learning to play alongside a center like Anze Kopitar, who, as Sutter noted, is left-handed, compared to the right-handed David Krejci, alongside whom Lucic spent ample time while with the Bruins, Lucic's game picked up when moved alongside Jeff Carter. When Carter suffered an injury shortly after Christmas, he and Kopitar together were dy-no-mite. The on-ice GF60 when the two skated together at five-on-five was 3.76, one of many metrics indicating that This Lucic Guy Is Pretty Good At Even Strength. His own on-ice GF60 was 3.15, which led the Kings and ranked 18th in the NHL, while his own 40 points in five-on-five play ranked second on the team behind Kopitar. He also ranked second behind Kopitar with a personal 2.04 Pts/60, a rate that checked in respectably as the 41st best in the league. He tilted the ice heavily on a team that tilted the ice better than any other and was an underrated passer, having logged 17 first assists. In essence, Lucic provided an additional heavy element that, when placed in context of the fine regular seasons etched out by Tyler Toffoli and Anze Kopitar, appeared to afford extra space and catalyzed the ability of those he played alongside.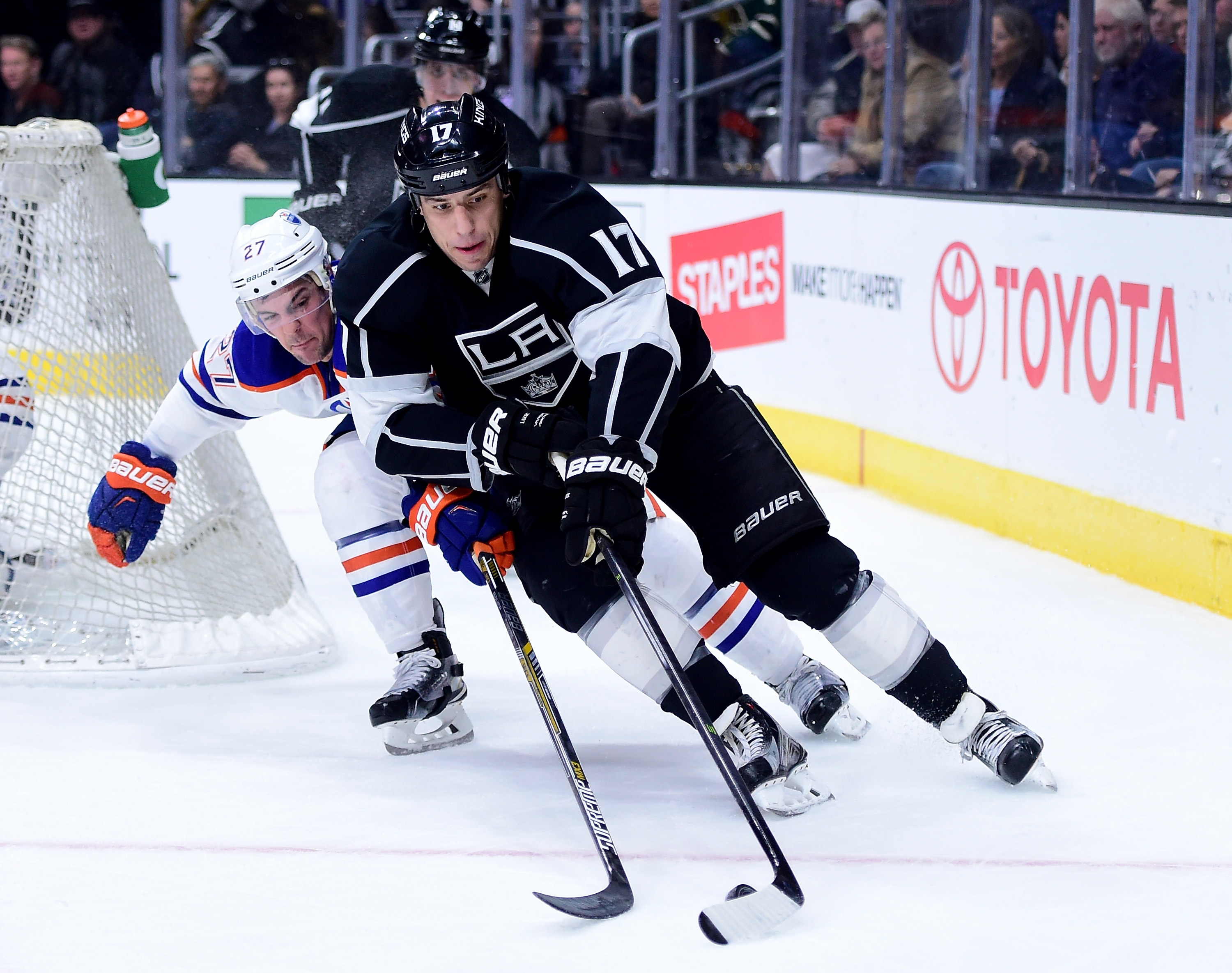 The bad: The Kings shed major assets to obtain one year of Lucic's services and did not win a playoff series. That's a tough verdict for management, which made a trade to strengthen itself while entering a peak year within the club's competitive window. As for his own play, he had a rough penalty differential of minus-15, but, like, he's Milan Lucic; he's going to have a negative penalty differential, and his rugged play serves as a net positive that helps define his identity. Counterpoint: He took a Game 2 charging penalty that set up a five-on-three advantage that San Jose converted. In the end, he averaged 58 seconds of time in the penalty box per game. He was one of many players who went missing in the playoffs, though he did set Jake Muzzin up for a series-opening goal on a sharp pass from the high slot and was effective in Game 1. His 2.41 GA60 rate alongside Kopitar was elevated, though it was influenced by a 5.47 GA60 rate with Kopitar (!) prior to the Christmas break. His individual 5.09 Sh/60 was the lowest rate of his career, though he scored on 20 of his 124 shots for a 16.1% shooting percentage that raised his career rate to 14.8%.
Going forward: Lucic is now a divisional rival, and the Kings are going to take a little bit of a hit. Choosing to trade for a productive and fitting power forward while facing the potential loss of Justin Williams 14 months ago, they weren't able to retain an important asset during a time in which their defensive performance and depth was significantly affected by the loss of Slava Voynov. At the cost of $1.6-million, Teddy Purcell is a smart addition who ranked an impressive 103rd in the league with 1.73 five-on-five Pts/60. He should fill a decent amount of the production lost offensively, but he doesn't carry the same intangible weight as Lucic did and might not be as equipped for a permanent role alongside Kopitar. Reading this evaluation is likely to cause a rise in some, given how sanguinely Lucic spoke about his Los Angeles tenure while he was in the middle of living it and the costs associated with such an acquisition. But there's no faulting the player in choosing to accept such a lucrative contract, and there's no faulting the team for failing to extend the type of dollars and term that would have cost them major assets in future years. The guff here lies with the original trade, which simply didn't spur its desired effect while costing the team properties that would have come in handy for seasons to come. Hindsight is in one's favor roughly half the time, and while players acquired via trade served as load-bearing pillars in 2012 and 2014, the legacy of Lucic's transaction is far less rosy.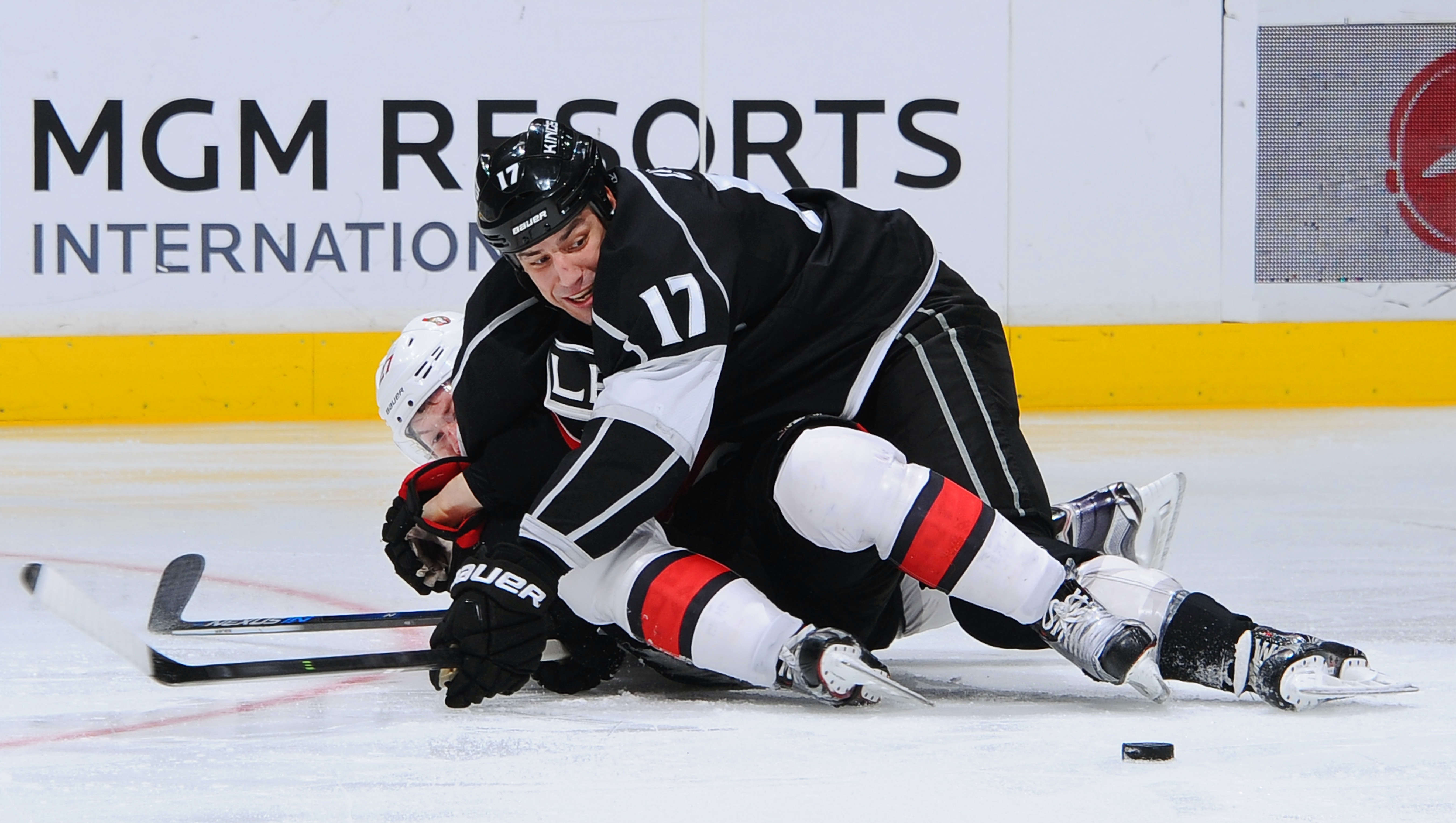 Player evaluations: Player evaluations: ANDREOFF | BROWN | CARTER | CLIFFORD | DOUGHTY | ENROTH | KING | KOPITAR | LECAVALIER | LEWIS | LUCIC | MARTINEZ | McNABB | MUZZIN | PEARSON | QUICK | SCHENN | SHORE | TOFFOLI | THE OTHERS
Advanced stats via Stats.HockeyAnalysis.com, Corsica Hockey