TYLER TOFFOLI
This season: 82 games, 31 goals, 27 assists, 58 points, 20 penalty minutes, +35 rating, +4.9 CF%Rel, 17:19 time on ice
The good: Tyler comin'. Having applied his gifts and steadily improved in many facets outside of the ability to score goals, Tyler Toffoli flourished in the additional 2:44 of nightly ice time he received and became the first King to score at least 30 goals in a season since Anze Kopitar netted 34 in 2009-10. He led the league with a +35 rating and finished in the top three on the Kings in primary statistics during five-on-five play such as goals (first / 20), shots (third / 161), points (third / 36) and secondary rates such as on-ice GF% (first / 65.5%) and Corsi-for (third / 59.4%). En route to appearing in all 82 games, he saw the ice against awfully good competition and committed only 10 minor penalties (though he did open a skewed percentage of starts in the offensive zone). Comfortable in all situations and sustained by excellent hockey sense, Toffoli averaged a versatile 1:17 SHTOI/GP and 2:05 PPTOI/GP and added another shorthanded goal, giving him six in 230 career games. "I think that he plays with veteran guys and he plays with guys who are very responsible in Kopitar, Carter, King – guys like that are very responsible guys, which puts the pressure on him to make sure he is," Darryl Sutter said in February. "And then from the individual standpoint, he's a guy that when he's on his game, he's not turning pucks over very often, so that translates into being on the right side of the puck and not being in your own zone." Following the 2014-15 season, one in which he got off to a torrid start but was felled by mononucleosis before returning relatively quickly, Sutter had called for greater consistency. That consistency was generally there, with Toffoli's second-half slump serving as market correction after he had opened the season with an unsustainably high shooting percentage. He ultimately finished with a 14.6% rate in all situations, which came on an impressive 213 shots (both were career-highs). He logged an outstanding 3.08 GF/60 and 1.63 GA/60 in 1,070 five-on-five minutes, while his WOWYs were remarkable and depicted comfort alongside a variety of teammates. He was best alongside Milan Lucic (66.1 GF% / 60.4 CF%) and Kopitar (69.2 GF% / 58.9 CF%) and posted an on-ice GA/60 rate above 2.0 with only two of 16 skaters with whom he shared the ice for over 30 minutes. As is the case with virtually all of Los Angeles' top players, he's responsible, tough in competing for the puck and useful in so many situations. For the second straight season, Toffoli, who has emerged as a consistent and visible presence for the club's community outreach, has remained in Los Angeles for off-season conditioning.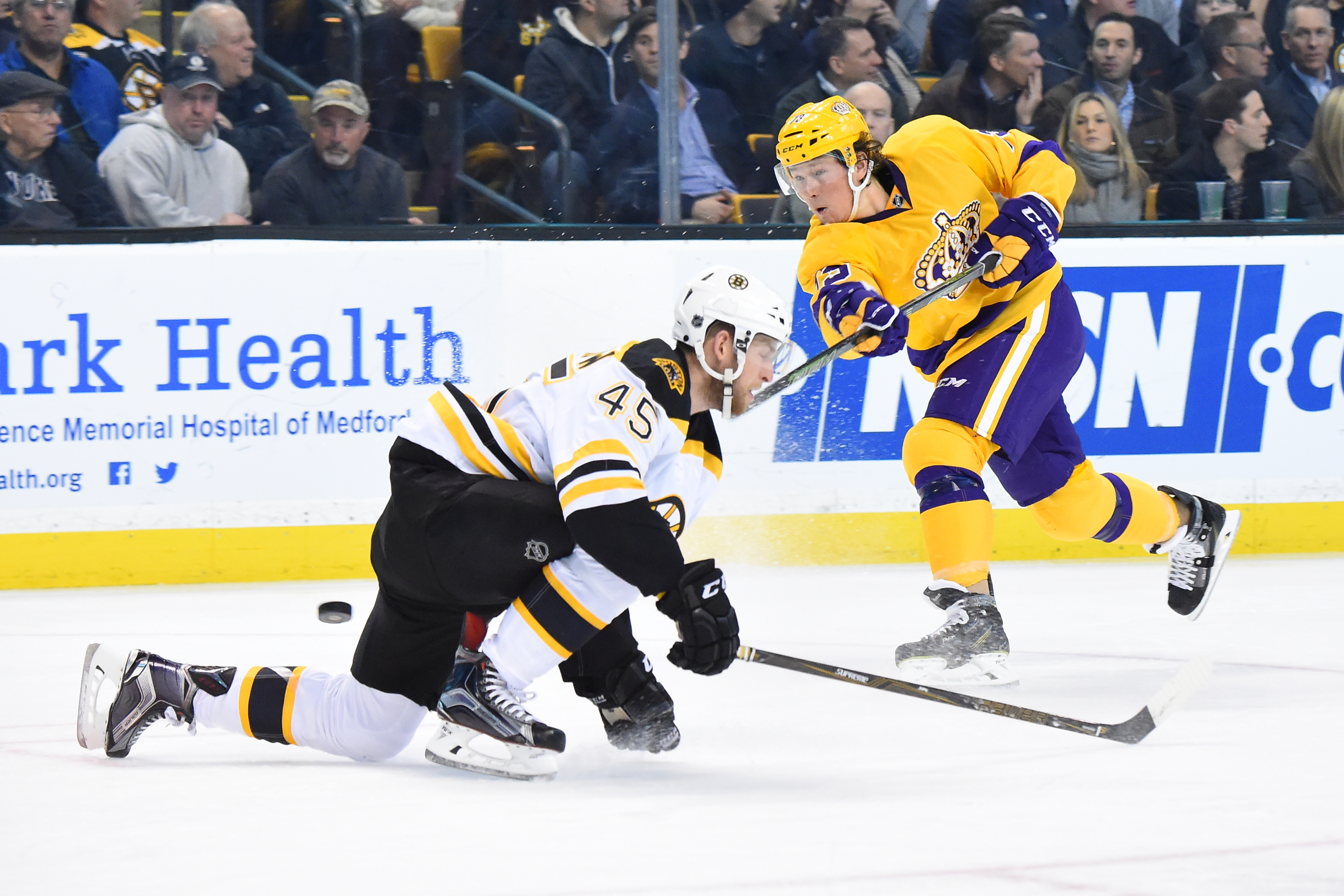 The bad: Toffoli's goal scoring dried up during a large swath of the second half of the season as he went from January 19 to March 14 without an even strength goal. While part of that was the inevitable recalibration of a shooting percentage that rose to 18.8% through January 17, there were also aspects of his game that he was looking to refine at the time. "You know, most goals are scored around the net," Sutter said on March 14 when asked about what had been absent from the forward's game. "Not many aren't, and if somebody else scores it from farther out, somebody's standing in front of the net. If you're not getting around the net, you're not going to score. We're a team that's generally a high-volume shot team. That means that there should be rebounds and there should be a lot of loose pucks around the net, and those are where you've got to go to score. You've got to go get the puck." He ranked 10th amongst forwards who spent the entire season with the team with a 29.7-foot average shot distance, so there weren't as many second or third chances or net-front drives as might have been expected with 213 shots and 31 goals. (On the other hand: that wristshot.) San Jose effectively neutralized Toffoli in the postseason, limiting the young sniper to one assist and an uncharacteristic minus-five rating in five playoff games.
Going forward: Toffoli will be in a contract year for the second time in three seasons, and his negotiations will not be wrapped up so neatly in a bow as they were when he agreed to a two-year, $6.5-million extension last June that allowed the team flexibility to trade for Milan Lucic. Based on early correspondence – and, mind you, the Kings have until July 1, 2017 to complete a deal – don't expect the team and player to hammer anything out in any sort of immediate term. Because there are a bevy of expensive contracts already on the table for 2017-18 – Jonathan Quick, Anze Kopitar, Dustin Brown, Jeff Carter, Marian Gaborik, Drew Doughty, Alec Martinez, Jake Muzzin, Matt Greene and Mike Richards combine for roughly $50.9-million – the next hypothetical contracts for Toffoli and Tanner Pearson are going to constrict the team further and potentially cost them assets. Granted, there's an excellent core there – which other teams can boast the Holy Trinity of Kopitar, Doughty and Quick? – while bloated salary structures are a symptom of winning multiple championships. But for as bright as the future looks for the emerging sniper who received consideration to play for one of the greatest teams ever assembled, there is an equally tight salary structure that won't be aided by a relatively flat salary cap. Toffoli is poised for another excellent season, and many excellent seasons to come, but one of the prime subplots of the upcoming year will be how much capital he'll earn with continued high-level goal scoring ability and all-zone awareness.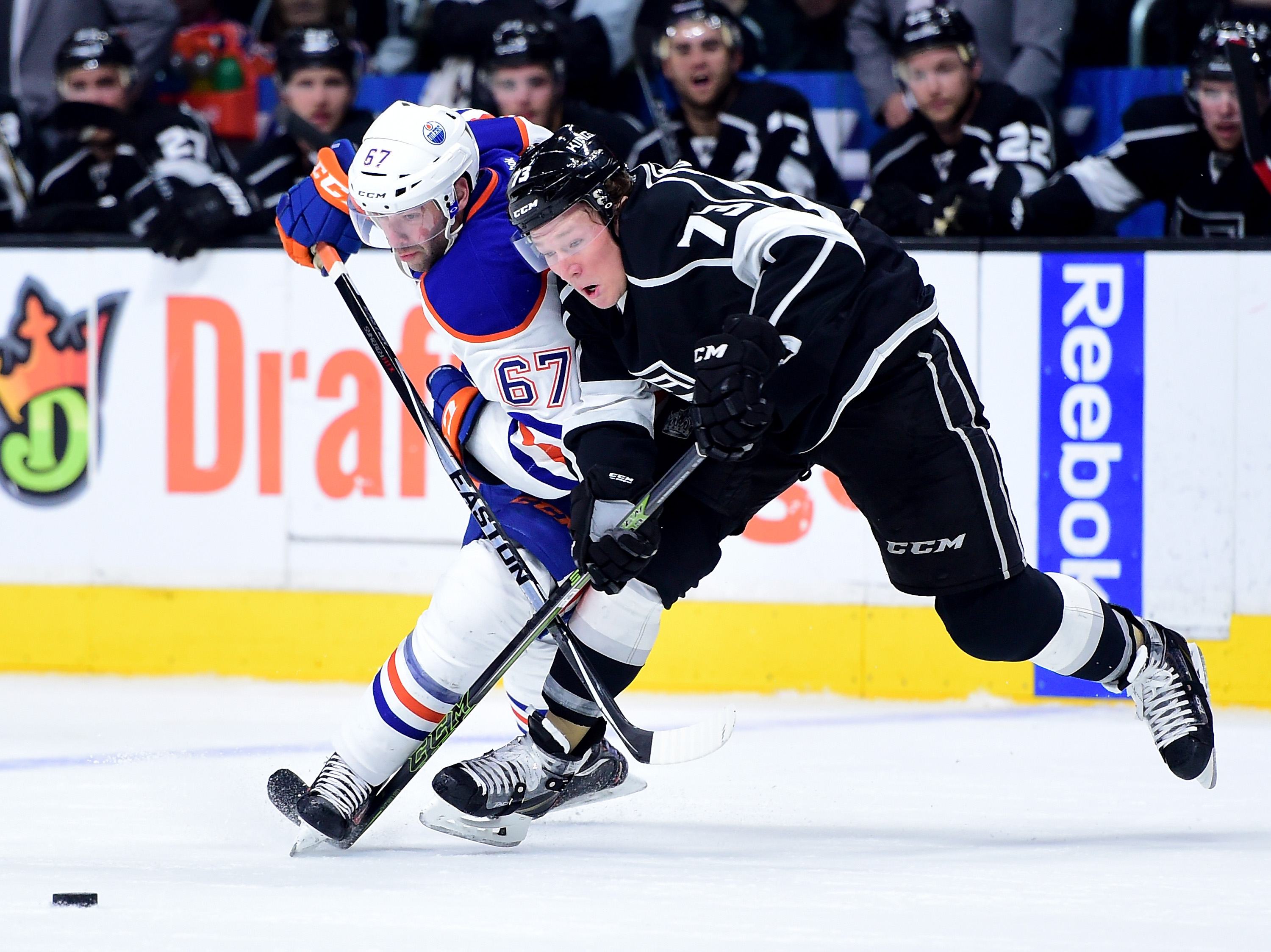 Player evaluations: Player evaluations: ANDREOFF | BROWN | CARTER | CLIFFORD | DOUGHTY | ENROTH | KING | KOPITAR | LECAVALIER | LEWIS | LUCIC | MARTINEZ | McNABB | MUZZIN | PEARSON | QUICK | SCHENN | SHORE | TOFFOLI | THE OTHERS
Toffoli evaluations: 2015 | 2014 | 2013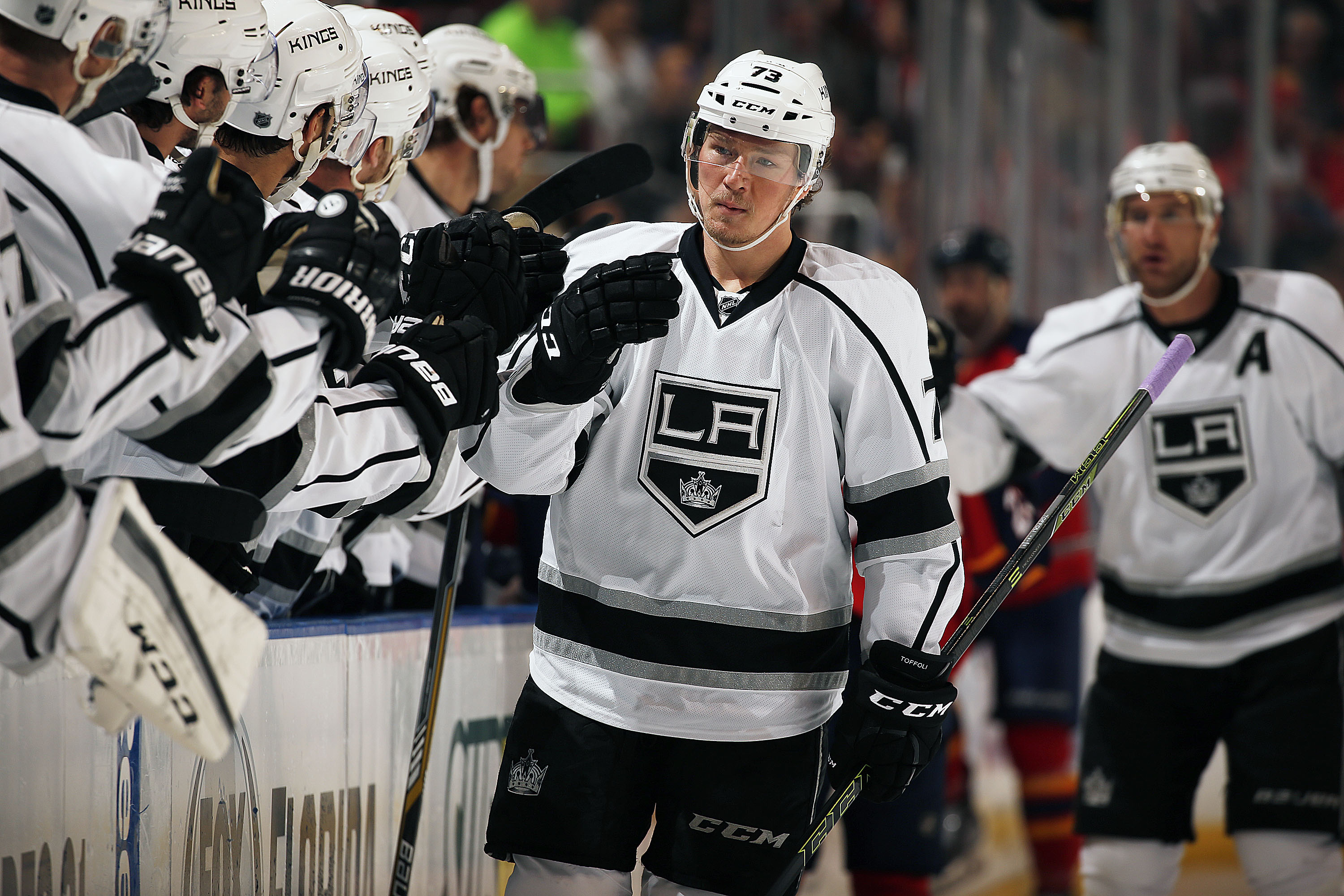 Advanced stats via Behind the Net, Stats.HockeyAnalysis.com and Corsica Hockey