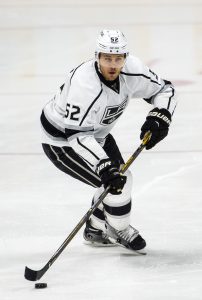 LUKE SCHENN
This season: 43 games, 2 goals, 9 assists, 11 points, 52 penalty minutes, +5 rating, -4.7% CF%Rel, 17:34 time on ice (with Los Angeles); 72 games, 4 goals, 12 assists, 16 points, 82 penalty minutes, -2 rating, -5.5% CF%Rel, 17:34 time on ice (total)
The good: Joining the Kings mid-season, Luke Schenn immediately recalibrated the expectations and thrust under which he had played his first 523 NHL games. He was no longer a member of the "rebuilding" Maple Leafs or the "bubble" Flyers, by his account; he was a member of a then-first place team that had expectations of playing deep into the spring. With composure and benefited by a strong constitution, the former fifth overall draft pick settled in nicely with his teammates and occupied a versatile defensive role that saw him play with a variety of left-shooting defenders in either a second or third defensive pairing, depending on the availability of personnel. While the acquisition of Vincent Lecavalier drew the more boldfaced headlines, Schenn was brought in to address an equally important hold following the loss of Matt Greene for the season after only three games. "He's no different than having a Robyn or those [more physical] types, the very same," Darryl Sutter said in February. "Those guys can fit in with our team, the game that we play, and they can fit in with our defensemen." Like Regehr and Greene, Schenn wasn't a mobile defender but had other assets that made him a viable option during late-game, in-zone moments and on the penalty kill. He's an intelligent, coachable player, and as someone selected fifth overall in 2008, possessed enough versatility that the hard, heavy minutes he provided weren't the only assets of his game to draw notice. "I think the main thing is I just try to move the puck into the forwards hands and try to be hard against down low and physical, and at the end of the night, if you end up getting a couple extras assists or anything like that, that's just an added bonus," he said of his own game in March; John Stevens also noted his first-pass ability on top of his penalty killing ability and physical bent. He was good when the team appeared to peak; unfortunately, that was during a four-game stretch in March against Chicago, Dallas, New York and Boston, when he posted four assists, five shots on goal and a plus-four rating without taking any penalties. He also helped will Los Angeles back into Game 4 in San Jose by scoring once from the point and potting an assist on Trevor Lewis' deflection of his point blast, though the Kings' third period comeback attempt fell short when Martin Jones' late game trip on Dustin Brown went preposterously uncalled the team ran out of time after spotting their opponents a 3-0 lead.
The bad: As much as the Lecavalier-Schenn trade added team depth and provided a viable option at 3C at the expense of Jordan Weal, who hadn't made an impact, the team did not benefit greatly in the standings, having won 25 of 39 games (64.1%) pre-trade and 23 of 43 games (53.5%) post-trade. It's difficult to assign a distinct degree of culpability to particular players during such a downturn, but Schenn was playing up a rung when Alec Martinez's late-season injury necessitated a leap up to the second defensive pairing. As for his own skill set, Schenn hasn't been an advanced NHL skater in his career, and when paired alongside Brayden McNabb or Rob Scuderi late in the season, the Kings weren't exactly icing a Paul Coffey-Erik Karlsson pairing. The Kings and Flyers were also susceptible to being scored on when Schenn was on the ice to the tune of his 2.42 on-ice GA60 in 72 total regular season games; no other regular Kings defenseman posted a GA60 above Jake Muzzin's 2.04. Like the aforementioned Regehr, Schenn has never been a real play-driver in his career, and even though he posted a career-high 53.2 raw 5×5 Corsi-for, his possession rate relative to his teammates was still a -4.7% while in Los Angeles. (To be fair, he logs reliably regular shifts in his own defensive zone.) Though he appeared to seamlessly fit into the Kings' room, the numbers depict a somewhat disproportionate number of shot attempts and goals against when Schenn was on the ice.
Going forward: Schenn is currently an unrestricted free agent and unsigned as of July 5, an uncharacteristic detail for a former top-five pick. Despite limitations in mobility and driving play, he's competitive, physical and has strong character and leadership ability, so there should be options available in the coming days and weeks. As more of a third pairing-type defenseman, he won't earn the same $3.6M cap hit of his prior contract. Schenn made an NHL roster prior to turning 19 years old and earned over 21 minutes per game that season. Given the little variance in both his primary and secondary numbers, he serves as a case study for a team's commitment to development, and against the idea of such a process taking place in the late teenage years at the NHL level. Because Schenn's career arc has dulled after promise in his early Toronto stay, there's the reality of a pay cut coming between his 26 and 27-year-old seasons.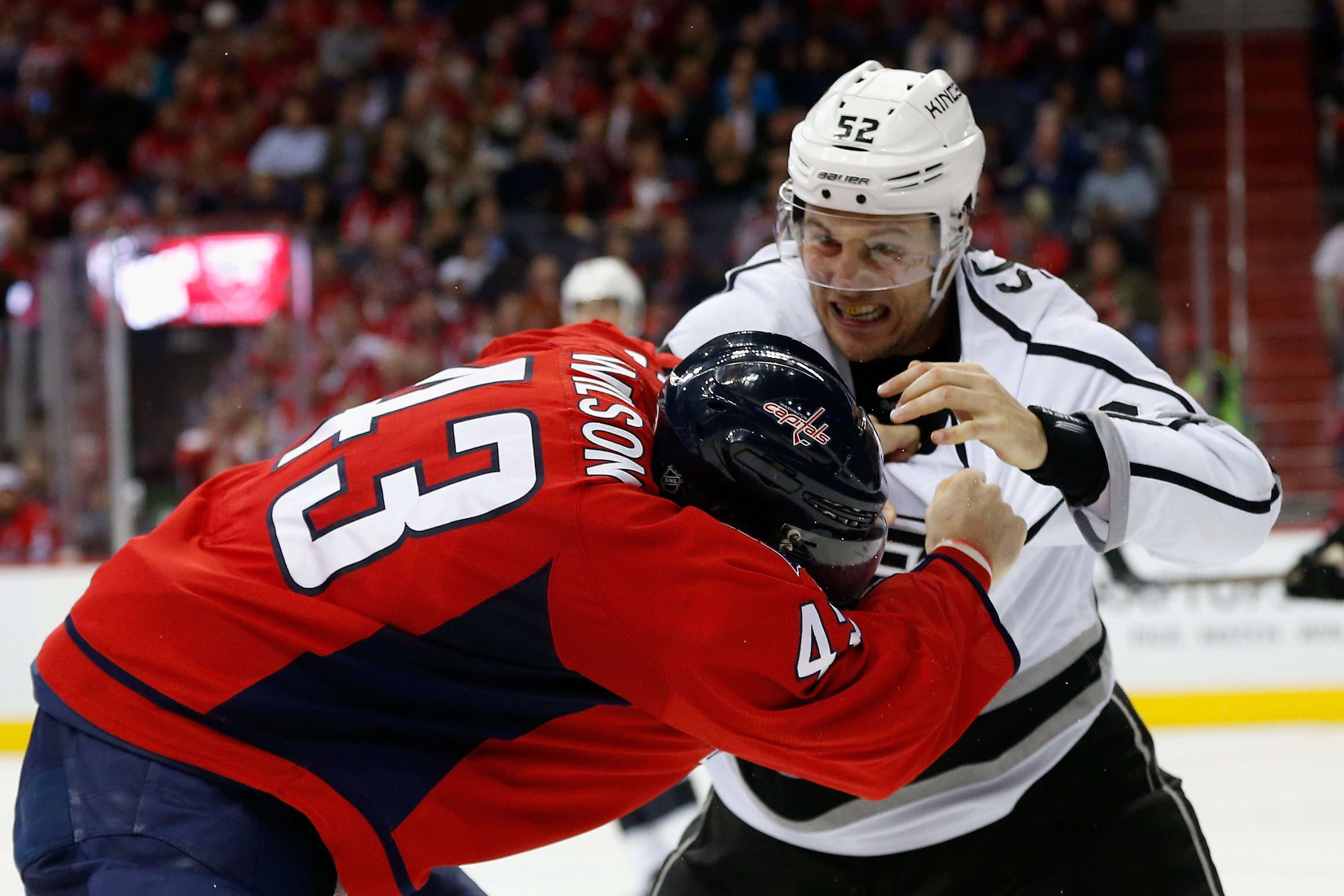 Player evaluations: ANDREOFF | BROWN | CARTER | CLIFFORD | DOUGHTY | ENROTH | KING | KOPITAR | LECAVALIER | LEWIS | LUCIC | MARTINEZ | McNABB | MUZZIN | PEARSON | QUICK | SCHENN | SHORE | TOFFOLI | THE OTHERS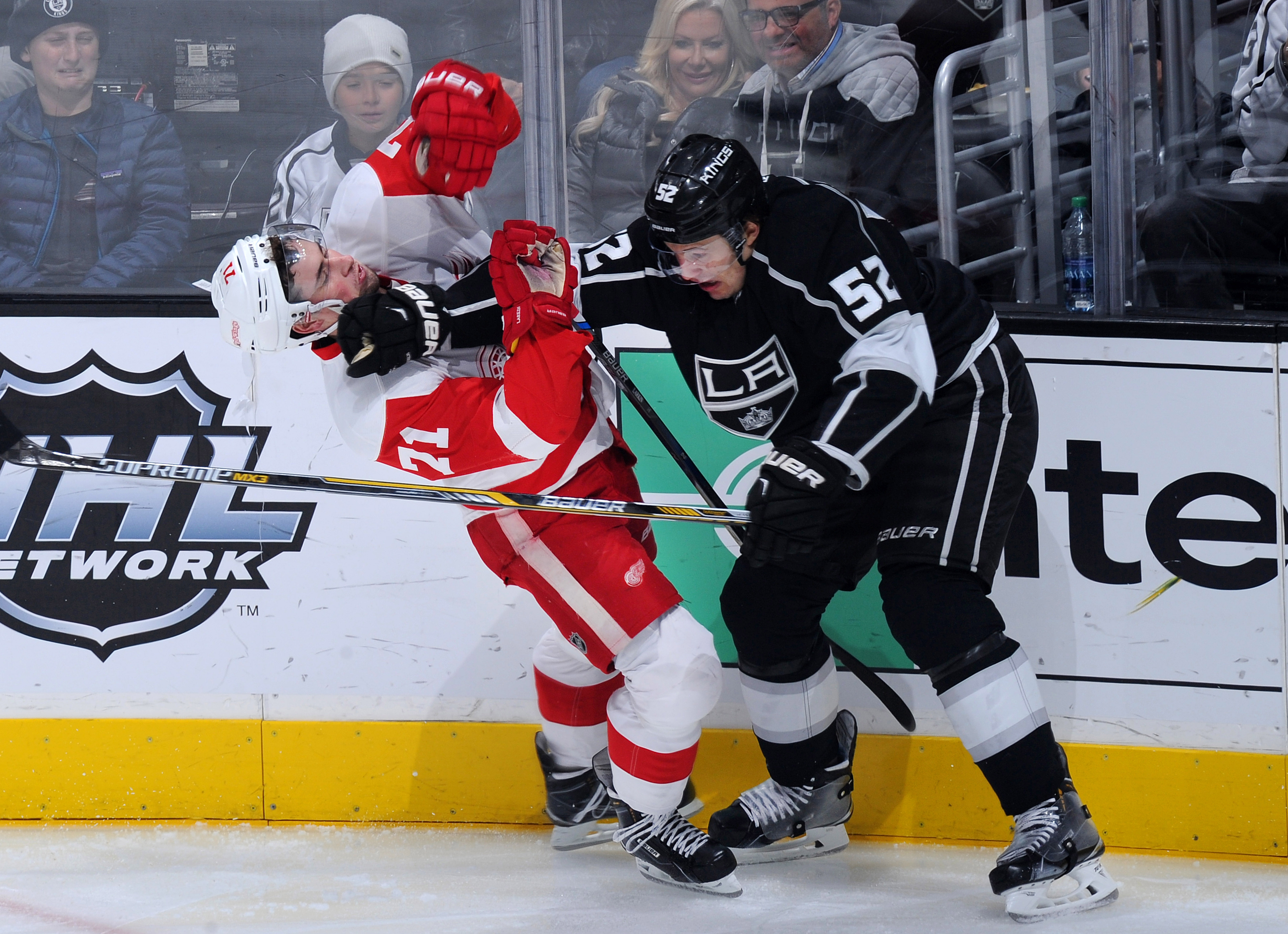 Advanced stats via Hockey Reference, Stats.HockeyAnalysis.com