Development Camp runs through Friday at Toyota Sports Center with morning and afternoon sessions (though Friday's schedule is TBD). The afternoon sessions start at 3:00 p.m. and normally include forwards, defensemen and goalies all on the ice together. Mornings session are generally broken up by position with forwards, defensemen and goalies rotating times on the ice throughout the camp. Timing and groupings are always subject to change.
Those participating: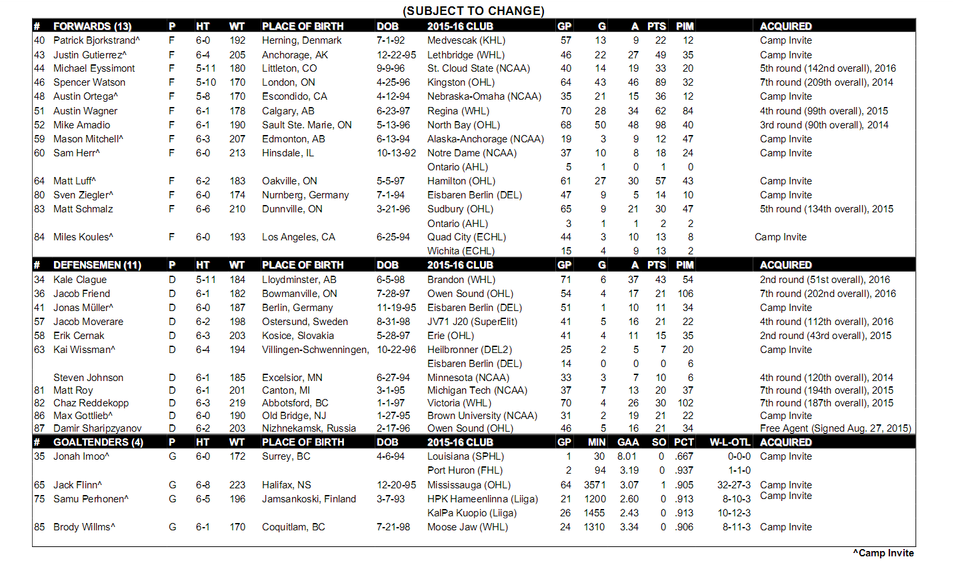 -click to enlarge
Happy Fourth of July, Insiders!