The Kings signed three additional players prior to 11:30 a.m. on July 1: goaltender Jeff Zatkoff, forward Michael Latta and defenseman Zach Trotman.
Via the excellent Frank Seravalli, Zatkoff's deal is for two years at $900K, and San Jose was also interested; Bob McKenzie also noted that Buffalo had inquired. According to team sources, Trotman's one-year deal carries an AAV of $650K, while Latta's is a one-year, one-way contract worth $600K.
Welcome back, Jeff. Originally drafted 74th overall by Los Angeles in 2006, Zatkoff appeared in three-plus seasons with AHL-Manchester from 2008-12 and opened the 2011-12 season as the emergency third goaltender on the trip to Europe for the NHL Premiere. Having signed a two-year contract with Pittsburgh on July 1, 2012, Zatkoff was extended for two years in December, 2013, and has appeared in all 35 games of his NHL career with the Penguins, posting a record of 16-14-3 with a 2.66 goals-against average and .915 save percentage with one shutout.
Though "competition" in net will likely be a theme heading into training camp, Zatkoff should be expected to earn the back-up role behind Jonathan Quick. That would leave Peter Budaj and Jack Campbell to battle for starts in Ontario, and it's likely that Budaj will earn the clear majority after emerging as the AHL's top goaltender in 2015-16. In conversations with the front office earlier in the off-season, there was the thought that Budaj could be an option to back Quick up were the Kings extremely cap-strapped, but that viewpoint may have evolved over the last six weeks, and when the Kings weren't able to come to terms with Milan Lucic on a new contract, they weren't as tight under the cap as had been theorized.
Replenishing the goaltending pipeline was a clear priority this off-season, and the Kings have done so. It's not necessarily as high-ceiling as it has been in recent years when the team boasted young goalies such as Jonathan Bernier, Martin Jones and J-F Berube, but given the familiarity with Zatkoff, Budaj's strong AHL season and the upside that Campbell, a former first round draft pick, hasn't yet reached in his professional career, there are still options that reinforce depth while maintaining Ontario's strength in net.
Zatkoff earned a split in Pittsburgh's first two Stanley Cup games, stopping 35-of-37 shots in Game 1 before stopping 24-of-28 shots in a Game 2 loss. He was a teammate of Alec Martinez and Vincent LoVerde at Miami University and twice won the Harry "Hap" Holmes Memorial Award, an AHL award that is basically the equivalent of the Jennings Trophy. He led the AHL with a 1.93 GAA in 2012-13.
"Jeff is a hardworking [goalie], blend of butterfly and standup," Kings goaltending coach Bill Ranford told LA Kings Insider via email. "He is a great teammate, and we are looking forward to the energy that he will bring to the team."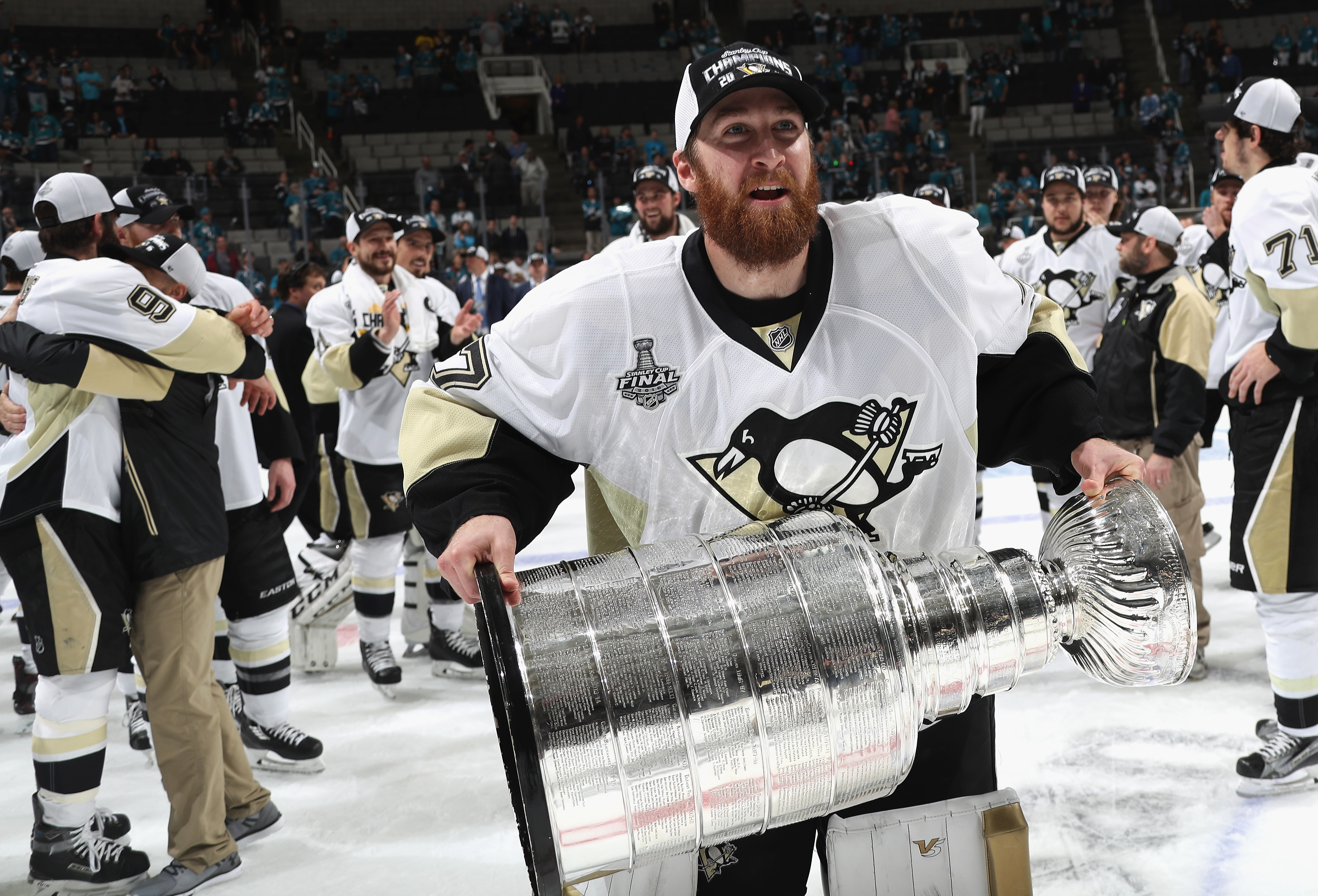 A 25-year-old center, the six-foot, 207-pound Latta has four goals, 17 points and a plus-four rating in 113 NHL games; last season he posted three goals, seven points and 50 penalty minutes in 43 games with Washington. He was originally drafted 72nd overall by Nashville in 2009 and joined the Capitals with Martin Erat in the trade that netted the Predators Filip Forsberg. He's a responsible, hard-nosed center who gets in on the forecheck and has been credited by HockeyFights.com with 18 regular season scraps in his 113 games. Latta posted impressive scoring totals in the OHL, totaling 28 points in 50 games during his 16-year-old season with Ottawa before a move to Guelph, where he posted 33 and 34 goals in 2009-10 and 2010-11, his 18 and 19-year-old seasons.
There's good Latta coverage on highly recommended Capitals blog Russian Machine Never Breaks. Latta wasn't extended a qualifying offer by Washington, which came as a surprise to those who cover the team. He opened the season as the Caps' fourth line center before the signing of Mike Richards, which cut into his playing time and role.
"I think he's a great teammate, guys love having him around, coaches like him," General Manager Brian MacLellan told Isabelle Khurshudyan in May. "I think the key for him is he's gotta bring something besides energy in that fourth-line role. He's got to kill penalties; there's got to be another dimension to his game for him to be successful in the league."
RMNB also credited his shot suppression ability, which should fly in L.A.:
As a result, Latta hardly played in the spring: just two games after February and none in the playoffs. And while that might signify a drop-off for the player, I'm still confident that Latta has the potential to be a dependable fourth liner for Washington.

Let me qualify that now: Latta will never set the world on fire with goals. He's got the lowest individual shot-attempt rate of any Caps forward (8.5 per 60, a head below Nick Backstrom at 9.5) and just three goals on the season's campaign despite a shooting percentage of 10.

But that's okay because he's dependable as hell in his own end. Opponents shot far less against Latta (44.6 attempts per 60) than compared to his supposed betters like Chimera and Wilson, for whom opponent shot rates reached the mid to high 50s.
Latta won 51.5% of his faceoffs a year ago and has more or less been a break-even possession forward through his 22, 23 and 24-year-old seasons.
Trotman, who turns 26 in August, has totaled three goals, 12 points and a plus-one rating in 67 career games with Boston. Chosen with the final selection in the 2010 NHL Draft, he appeared in 38 games with Boston last season, recording two goals, seven points, a plus-three rating and 22 penalty minutes. He's a 6-foot-3, stay-at-home defenseman who has logged some time alongside Zdeno Chara but was not offered a contract by the Bruins following the season. He'll compete for a depth defensive spot in Los Angeles but could also be a candidate to earn time in AHL-Ontario, given that Matt Greene will not have his contract bought out by the Kings (more on that shortly), and Drew Doughty, Jake Muzzin, Alec Martinez, Brayden McNabb, Rob Scuderi, Tom Gilbert, Kevin Gravel and Greene are already under contract, and Derek Forbort is an RFA who will also compete for a role. Trotman has a 50.6% Corsi-for rating and +1.2 CFRel in 67 career games.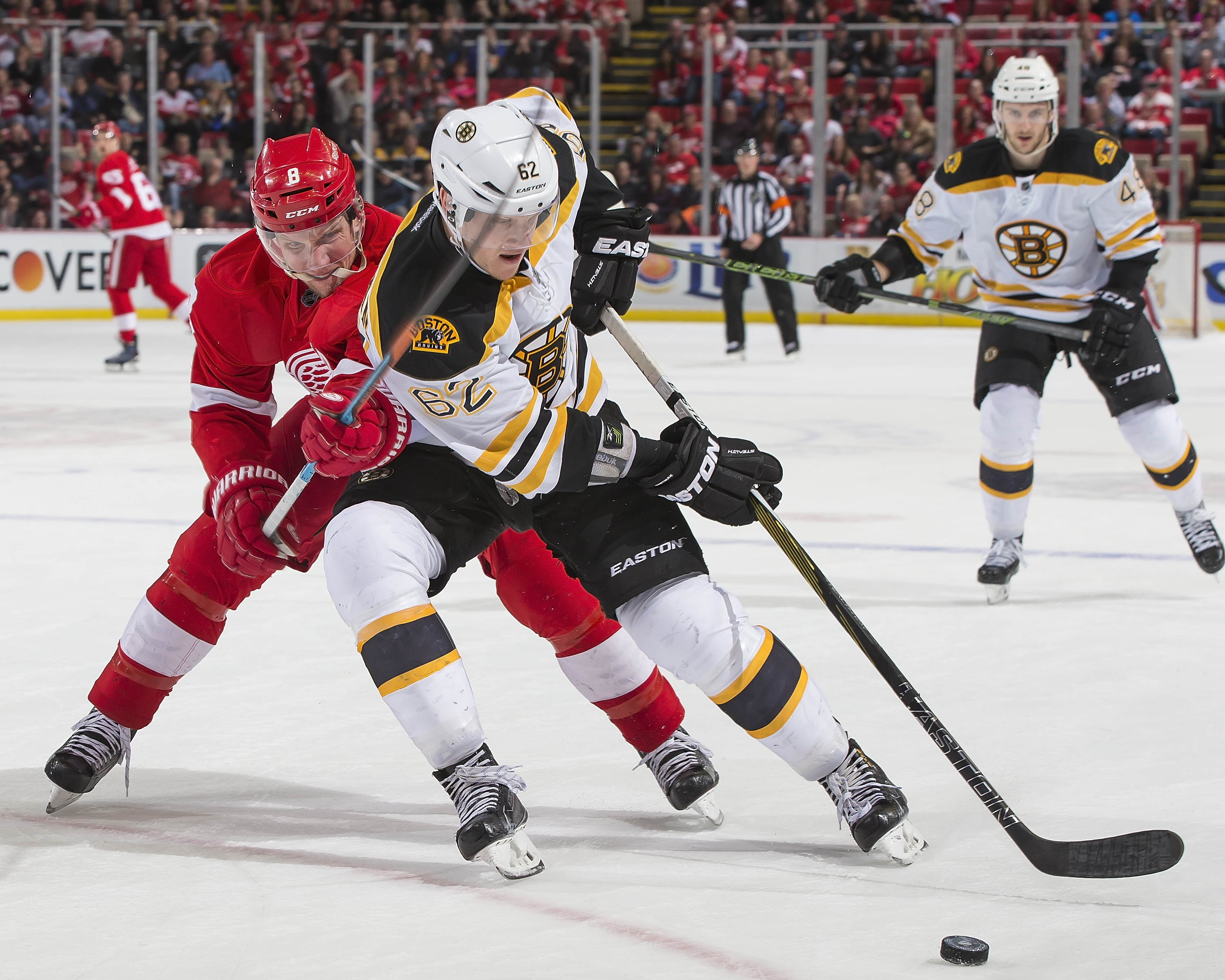 Based on financials provided by General Fanager, the Kings have allocated approximately $70.91M to 22 players for the 2016-17 season, figures that include Mike Richards' cap recapture and the cap hits for Greene, Zatkoff and Latta. The 22 combined cap hits do not include the contracts for Kevin Gravel ($668K), Michael Mersch ($787K) or Nic Dowd (RFA), three rookies with the best opportunities to earn a spot on the team, nor does it account for Zach Trotman's $650K. Should these players unseat a more expensive asset already under contract, the team's combined payroll could be reduced further. Teams may have up to 23 players on the active roster; the 2016-17 salary cap has been set at $73M.