The Kings were in Detroit early in the 2014-15 season shortly after an 86-year-old Gordie Howe suffered a serious stroke at his home in Texas. Fans attending that game received "Get Well Gordie" placards when arriving to their seat, and during a first period stoppage, waved them and chanted his name in a show of support that the hockey legend viewed from his private confines.
Touching support by the Wings and Wings fans: pic.twitter.com/U4TbQqc79D

— Jon Rosen (@lakingsinsider) October 31, 2014
The diagnosis was hardly promising at the time, but Howe's condition progressed through the help of stem cell treatments to the point where he regained mobility and was able to travel occasionally, marking the same strength and resilience that represented among the most legendary of professional sports careers.
On Friday morning, "Mr. Hockey" passed away at 88, the Red Wings announced on their website.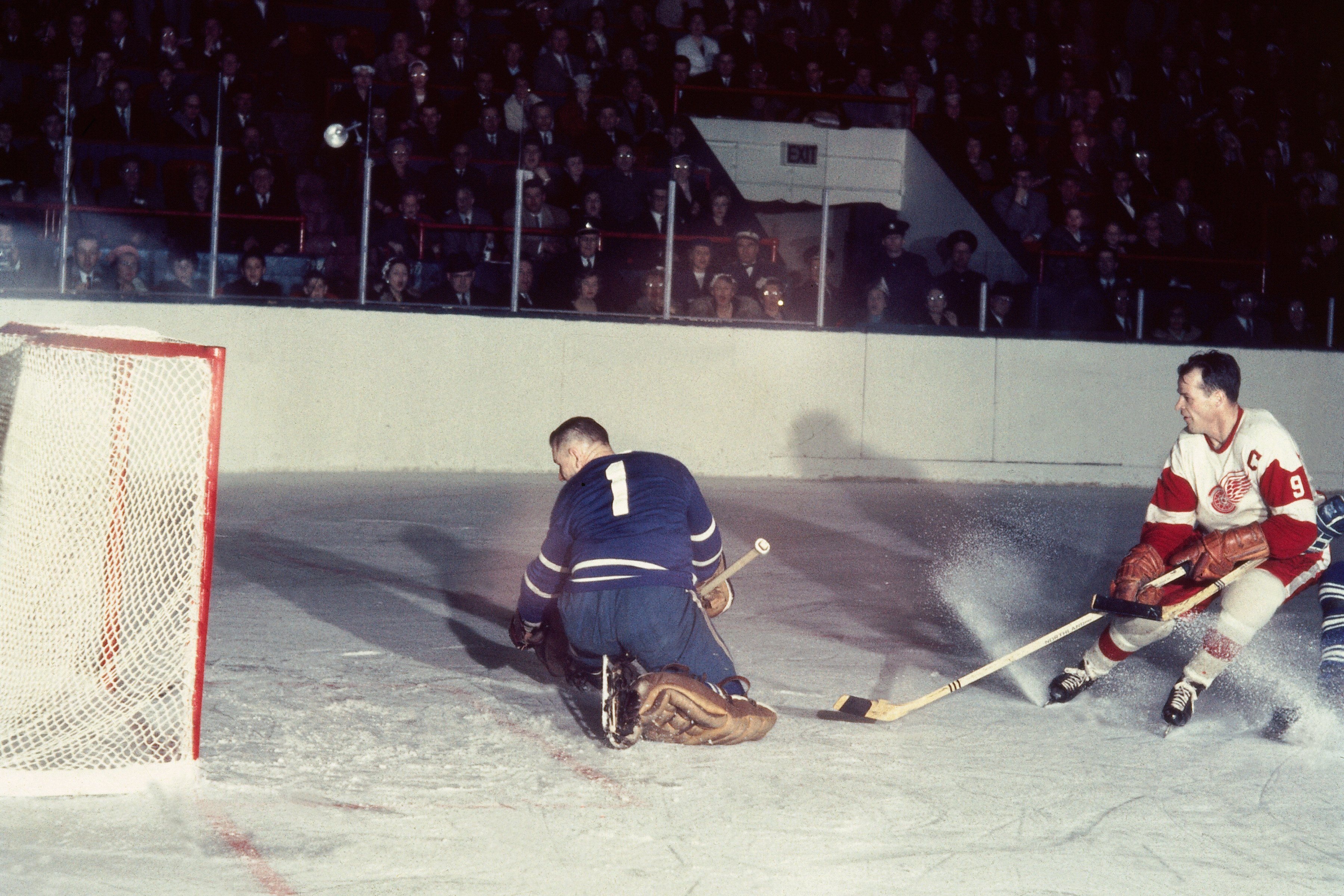 His career, perhaps matched only by the likes of Wayne Gretzky and Bobby Orr, is the basis of hockey legend. Among the toughest to play the sport, Howe had just turned 52 when he capped his NHL career by posting 15 goals and 41 points in 80 games for the Hartford Whalers in 1979-80. "He was Man Mountain. He was a genetic freak for that time," Mike Babcock told Fan 590 Toronto. In 1,769 NHL games from 1946-1971, and 1979-1980 season, Howe totaled 801 goals, 1,850 points and 1,685 penalty minutes. He added another 508 points in 419 WHA games between 1973-79, years in which he played from the ages of 45 through 51.
Like Babcock, Darryl Sutter was also touched by Howe. "Gordie Howe and Bobby Hull were my heroes," he said from Detroit, shortly before that Kings-Red Wings game. "Don't count him out."
The Kings, like many across the hockey world, expressed their condolences on Friday morning.
"The LA Kings join the world of hockey in mourning the loss of Gordie Howe. His influence on generations of hockey players is immeasurable both in his accomplishments and his example to others. A true legend and icon, Mr. Hockey will be forever in our hearts. Our thoughts and prayers are with the Howe family and the entire hockey community."
It's hard to go wrong today when looking for reflections and stories from Howe's celebrated life and career, but Helene Elliott penned a touching obituary for the LA Times that stands out amongst many.