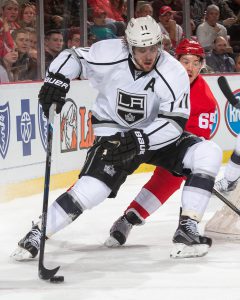 ANZE KOPITAR
This season: 81 games, 25 goals, 49 assists, 74 points, 16 penalty minutes, +34 rating, +1.6% CF%Rel, 20:52 time on ice
The good: Anze Kopitar eclipsed Marcel Dionne's franchise record by leading the Kings in scoring for the ninth straight season, was a Selke Trophy finalist for the third straight season and a Lady Byng finalist for the second season in a row. There's your Kopitar evaluation. The details follow this highlight, one of four overtime goals (ranking second in the NHL) and eight game-winning goals (tied for fourth).
Kopitar was also dynamite at even strength, compiling 13 goals and 44 points, the latter of which represented the second-highest haul of his career. "Fire away, Anze" was a motto that ended last year's evaluation, and Kopitar took heed – his 177 shots on goal, though on the lower end of his career single-season totals, represented a 43-shot increase over the season prior. With an impressive all-situations shooting percentage of 14.1%, he found the back of the net 25 times, a nine-goal increase from the season prior. Deemed "one of the best passers in the game" by Darryl Sutter, he can also score and passed Charlie Simmer for sole possession of seventh place in the franchise's goals registry and now sits only three goals behind Wayne Gretzky's 256 as a King. He was phenomenal over the second half of the season, and from November 20 onward ranked fourth in the league with 67 points and third with 47 assists. If we've gone this far without referencing his puck protection skills or attributes away from the offensive zone, it's probably a sign that he had a pretty good season. The Selke Trophy may be an uphill battle because of Patrice Bergeron's stranglehold on it, but Kopitar, as usual, produced standout defensive metrics. Though below the rates established by fellow Selke finalists in Bergeron and Ryan Kesler, Kopitar still established a career-high faceoff rate of 53.5% and finished second behind Tyler Toffoli with a plus-minus of +34. Plus-minus is hardly a telling statistic, but when you're facing the top-flight competition that Kopitar faces, and log the zone starts most skewed towards the defensive zone out of any qualifying Los Angeles forward, and still finish a +34, that's impressive. The secondary metrics also back Kopitar's comprehensive game, and his 25.7 on-ice SA/60, as well as his 1.8 GA/60, were both better than his accomplished fellow Selke finalists. It's not as if you need numbers to tell you how responsible is; he may be the best stick lifter in the league when trying to separate body from puck, and plays a physical enough game that makes you appreciate how durable he is. With another 81 games under his belt, Kopitar has now played in 764 of a possible 786 NHL games since breaking into the league in 2006 and maintained his 97% games played rate. His +16 penalty differential was tied for third in the league. Despite some growing pains early in the season, he emerged as a dynamite partner alongside Milan Lucic, with whom he compiled 3.76 G/60 (!) over nearly 622 minutes of five-on-five play, due in part to his wide base and ability to protect the puck when it's on his stick. "Hey, him and Jonathan set the template for our team in terms of leadership and what's going on," Sutter said in March. "It's those two guys who carry the weight, and he's on pace for his normal regular season. His numbers, he's going to be, what, around 25 and 50 in terms of goals and assists, and that's what his career has been. That's spectacular for most players. For him, that's normal."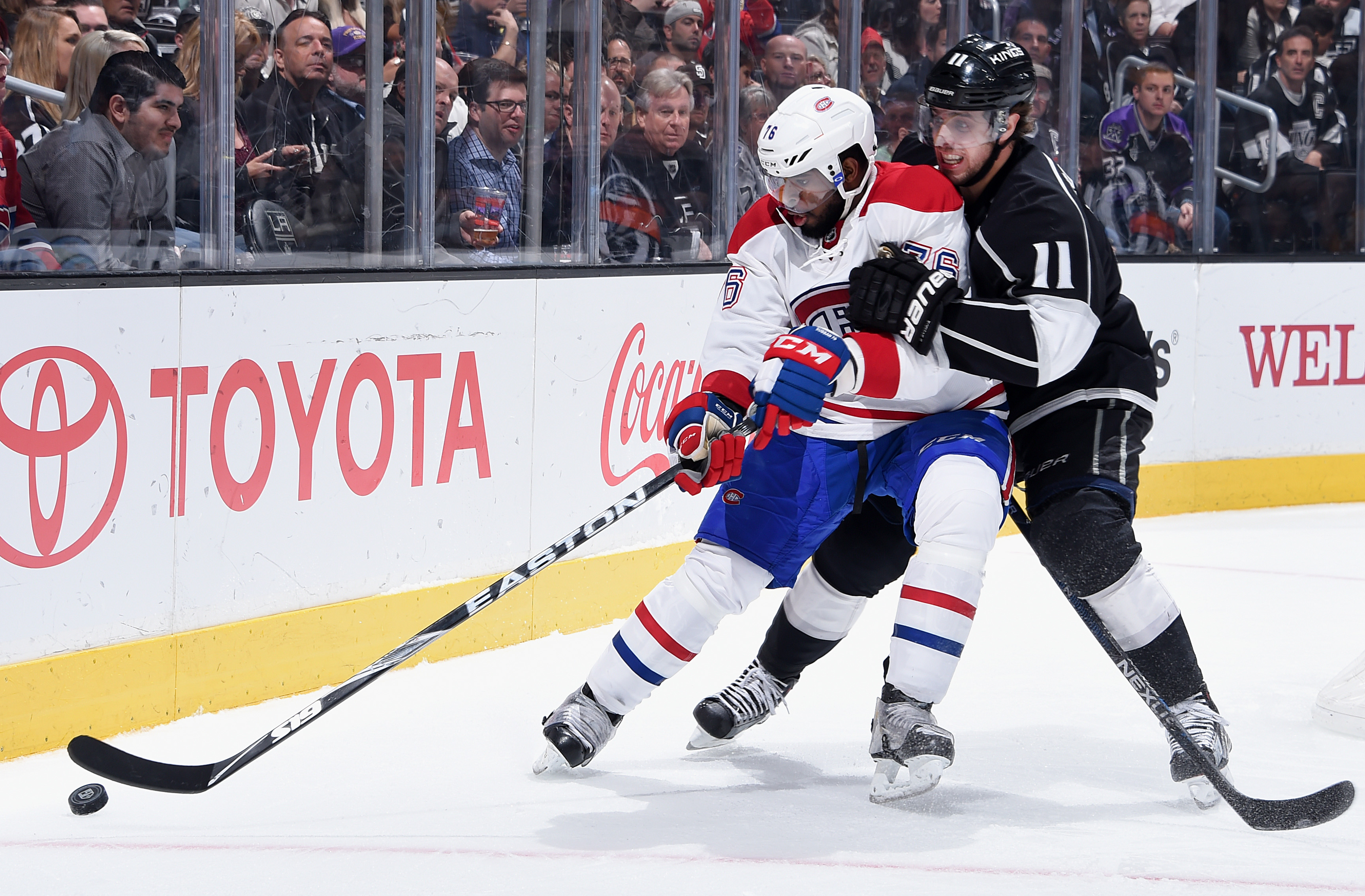 The bad: Nothing beyond the realm of nitpickiness, though some of his advanced metrics were a touch muted compared to previous years. His raw Corsi fell for the third consecutive year, though he's still well in the black compared to the team's rate, which led the league. His PDO was also high, and this is likely a meaningless, arbitrary observation – hey, gotta fill space – but in the two prior seasons his PDO was above 101 (it was 102.5 this season), he regressed to the mid-98s the following season, suggesting that there could be some slight regression in his numbers next year. Even the casual observers who critique Kopitar for his streakiness don't have much to go on; only once did he fail to record a point for three consecutive games. Those were the first three games of the year, which represented a slow start, as the center totaled just three points – all goals – in 10 October games.
Going forward: All of Kopitar's personal accomplishments this season were accomplished while dealing with distractions from contract negotiations, which were finalized in late January, when he signed an eight-year, $80-million extension. Now tied to the most lucrative contract in club history, he'll have to maintain his production and thorough 200-foot game well into the next decade. One unique challenge will present itself in preparations for the upcoming season, as Kopitar will participate in Slovenia's Olympic qualifying even before he heads to Toronto to represent Team Europe at the World Cup. Shorter summers have previously been referenced as having influenced occasional lapses in his production, though it's not as if the extra September games come close to the amount of work precipitated by working into June at the end of a nearly nine-month campaign. With an open captaincy, the humble, focused, highly skilled and admired figure is the expected choice to succeed Dustin Brown. "Our team, the top players are also the captains, so it goes hand-in-hand," Sutter said. "It's a lot of responsibility for Kopi, but that's good responsibility and it's good pressure. I trust him on and off the ice, so you expect him to be a top guy in both those areas. He's a top player on the ice and he's our captain."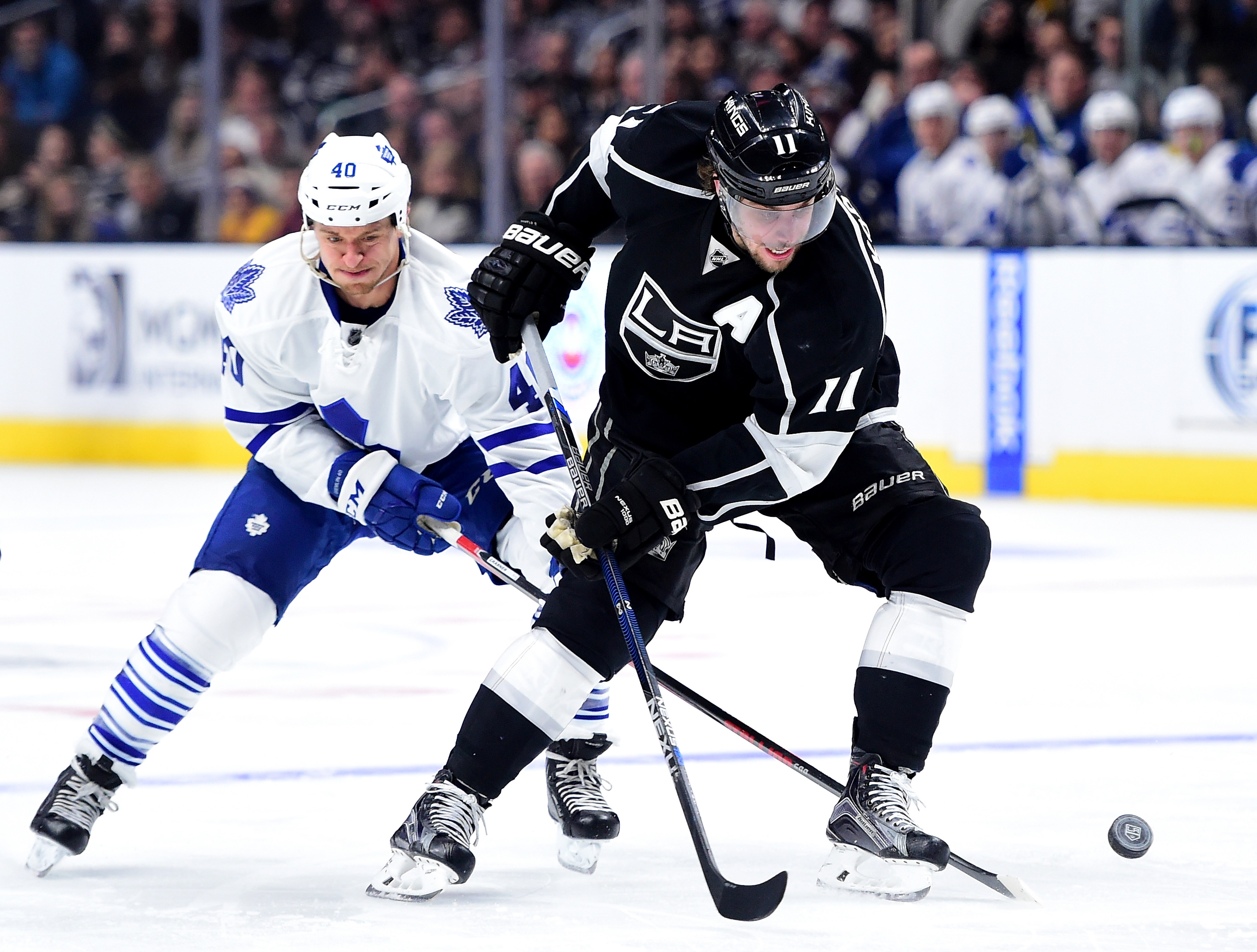 Kopitar evaluations: 2015 | 2014 | 2013 | 2012 | 2011 | 2010 | 2009 | 2008
Player evaluations: ANDREOFF | BROWN | CARTER | CLIFFORD | DOUGHTY | ENROTH | KING | KOPITAR | LECAVALIER | LEWIS | LUCIC | MARTINEZ | McNABB | MUZZIN | PEARSON | QUICK | SCHENN | SHORE | TOFFOLI | THE OTHERS
-advanced stats via War-on-Ice, Stats.HockeyAnalysis.com