TANNER PEARSON
This season: 79 games, 15 goals, 21 assists, 36 points, 18 penalty minutes, +11 rating, +1.7% CF%Rel, 14:28 time on ice
The good: Possessing a quick release and equipped with the ability to shoot accurately off the rush, Tanner Pearson proved to be a highly reliable weapon in the extra session after the Kopitar-Doughty-Carter trio had left the ice, accounting for two regular season overtime daggers and one more in the postseason. He was pretty useful in the first 60 minutes of the game, too, accounting for 15 goals and 36 points and compiling a shooting percentage that, similar to previous years, was among the highest on the team. His career shooting percentage through 146 games is a robust 12.7%, but in the future he should be expected to gravitate towards 2015-16's healthy 10.9% rate. He's capable of driving possession and again posted rates in the black relative to his teammates, which is a feat on such a possession-oriented team. With a bridge contract that carries a $1.4-million cap hit through this coming season, he's essentially though perhaps superficially a viable second liner compensated like a third liner. He remained healthy, posting his first season of at least 70 games at any level of junior or professional hockey. He didn't exactly step into a wider array of roles – his power play usage per game actually declined – but continued to gain trust in key situations and increased his shorthanded time on ice per game from 27 seconds to 1:11, resulting in a modest raise to 14:28 of ice time per game. He's particularly effective when he's moving his feet and forechecking – like most players – and continued to show the ability to carry the puck into the offensive zone, and, especially later in the year, work effectively along the boards, below the opponents' goal line and in front of the attacking goal. A hard-nosed and multifaceted player with good hockey sense, Pearson's 2015-16 season was his most versatile to date as he logged at least 100 minutes alongside eight different forwards and saw time at both wings.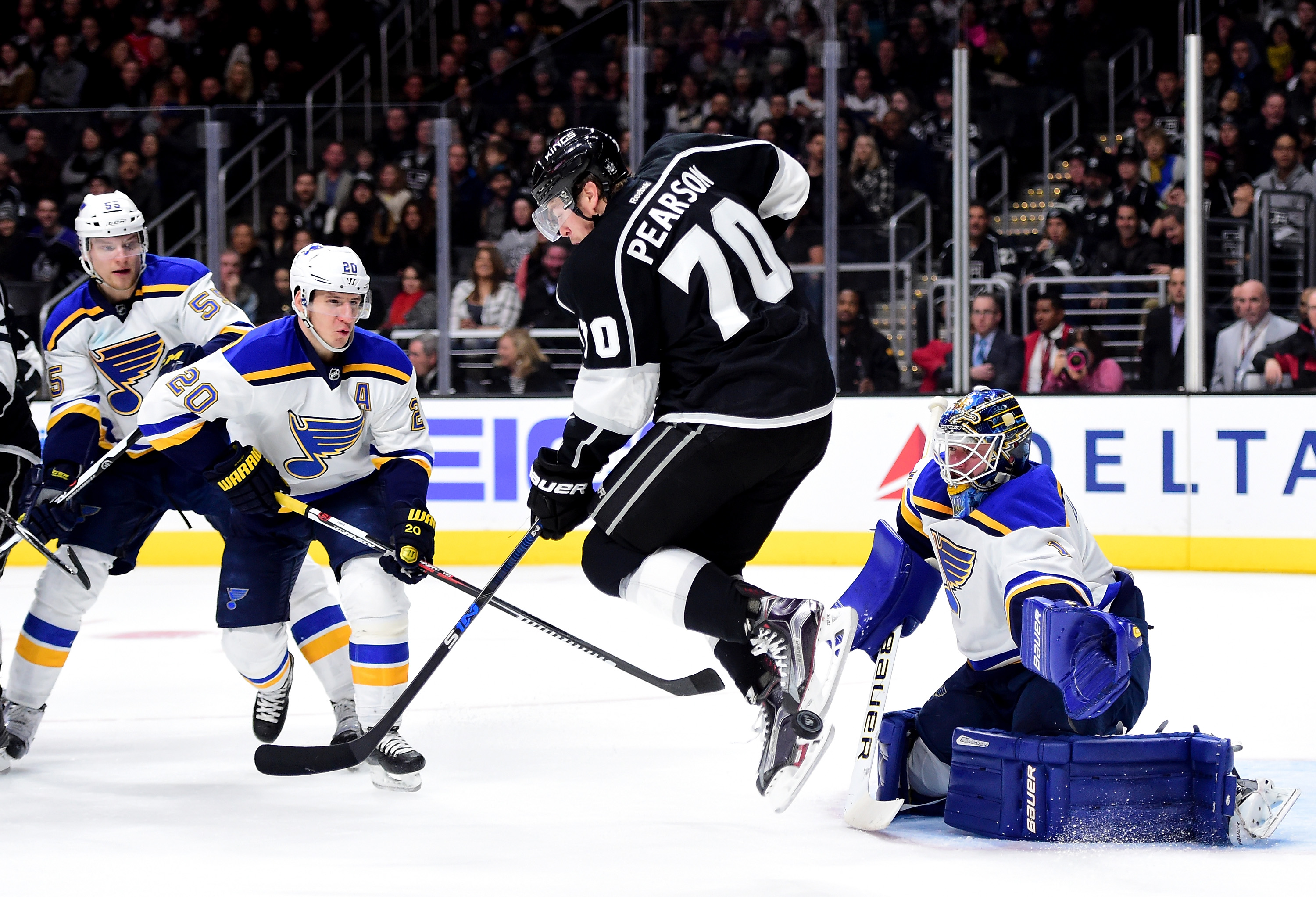 The bad: Pearson needed prodding to get going at times. Such a development isn't exactly unfathomable for a 23-year-old, but he was a healthy scratch in the first two games of the team's seven-game road trip in early February. "You know what? He's gone through the very same thing that a lot of these guys go through," Darryl Sutter said at the time, noting that "he's having a hard time keeping up right now." Sutter also noted Pearson's youth: "He signed a contract last year. I've seen it lots since I've been here with young players. Guys like that when they came here with the other guys. Tanner's good. Everything's in the right place – his head and his heart. He's a boy." He potted an overtime game-winner in his return to the lineup on February 12, though, and added another one a week later in Nashville to salvage a trip in which the team dealt with injury and personnel challenges. Again, it goes back to work, forechecking, and battling. He was also a game-time decision earlier in the year at St. Louis, "and hopefully that woke him up," Sutter said several days after the winger posted a two-point night in a win over the Blues in early November. "He's got to check. There's only a handful of guys in the league that get away now with not checking. I won't say who they are, but they're easy to pick up, and they go in and out of the lineup and one year they score 40 goals and then the next year they score two and I think that they don't play on good teams, and we don't want any of our players to be like that." There's no reason to suspect that observation will affect Pearson, who demonstrated a strong constitution as he ultimately responded well to the stimuli and finished the season with 16 goals and 24 points over his final 33 regular season and playoff games. One concern is that he did not latch on well with Jeff Carter in 2015-16, posting 1.49 GF/60, 2.60 GA/60 and a CF-Rel% in the red when skating alongside his familiar pivot on That 70's Line. There had previously been concerns about Pearson's conditioning, but none were sounded publicly during the 2015-16 season.
Going forward: Pearson posted a fine, if occasionally uneven, 2015-16 season despite coming off a major injury, regularly changing linemates and occasionally moving between the left and right wing. That his production solidified at the end of the year was an encouraging sign as the sometimes-injured winger – Pearson has broken a wrist and both fibulas since his 15-year-old season – spent an entire season in the NHL as an active player for the first time in his career. With a team that is contending with salary cap-related concerns, Pearson's $1.4M AAV should continue to provide excellent value for the upcoming season, one in which he'll look to continue to cash in on his shot attempts and reach the 20-goal barrier.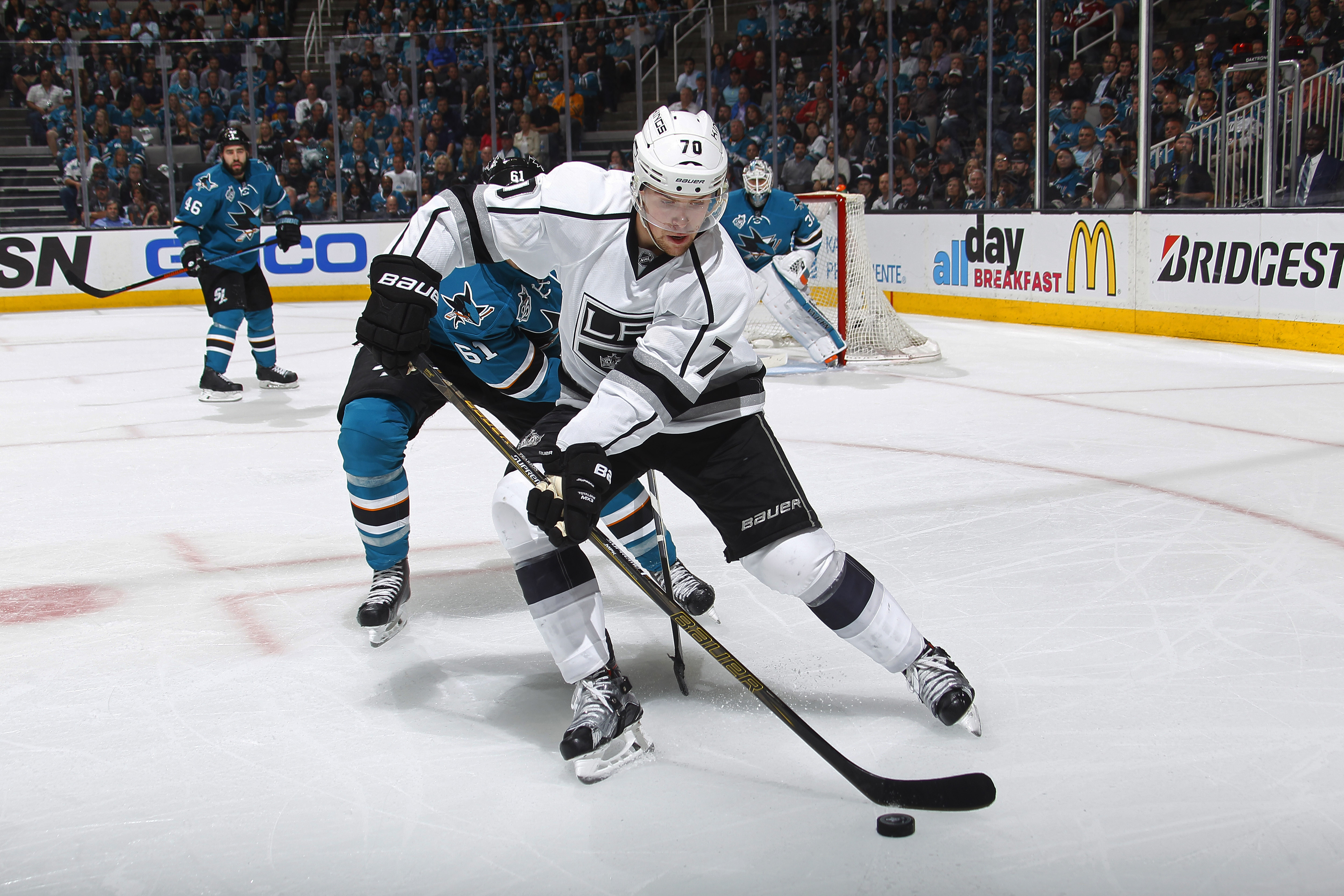 Player evaluations: ANDREOFF | BROWN | CARTER | CLIFFORD | DOUGHTY | ENROTH | KING | KOPITAR | LECAVALIER | LEWIS | LUCIC | MARTINEZ | McNABB | MUZZIN | PEARSON | QUICK | SCHENN | SHORE | TOFFOLI | THE OTHERS
Pearson evaluations: 2015 | 2014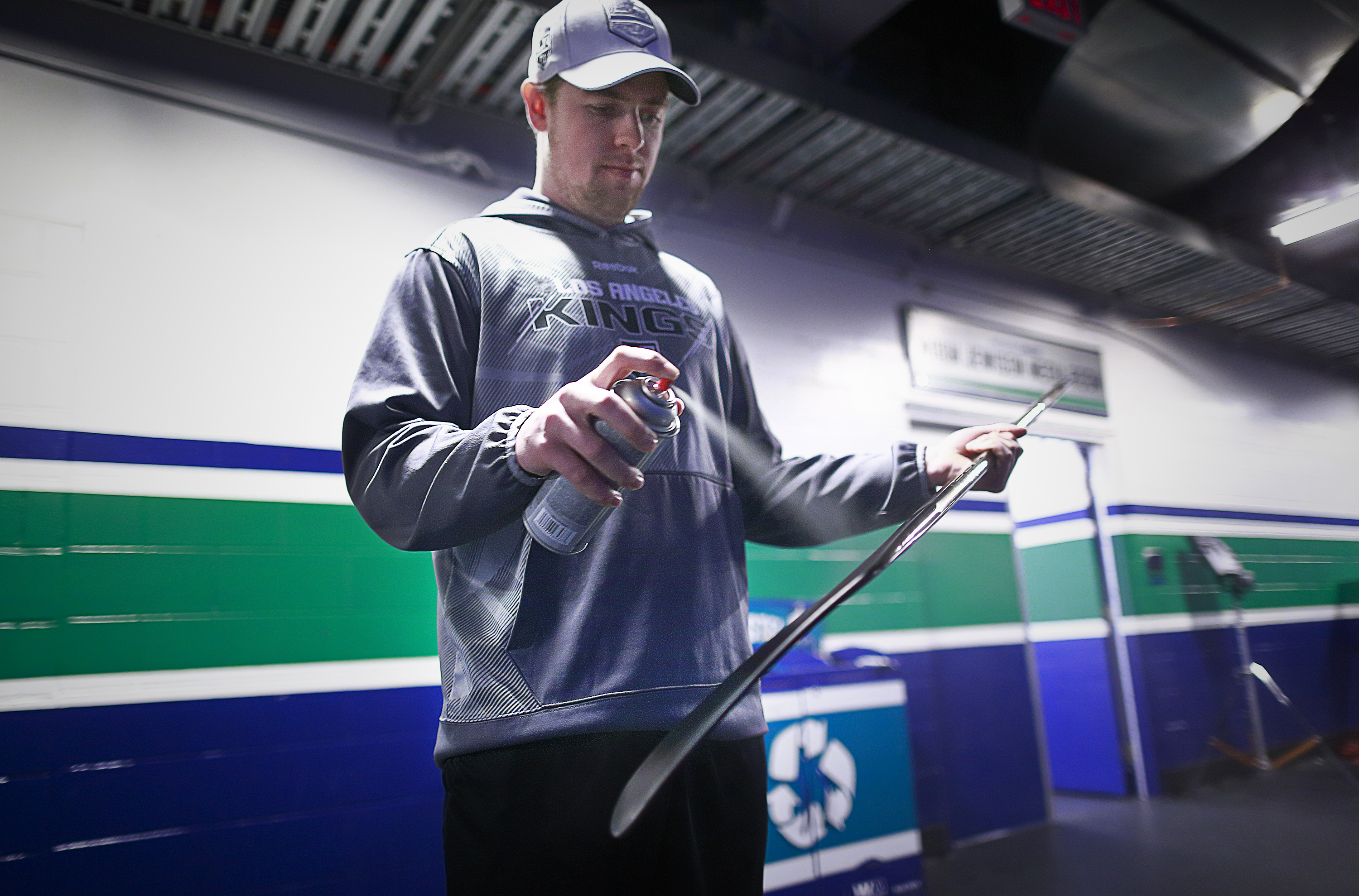 Advanced stats via War on Ice, Stats.HockeyAnalysis.com