ALEC MARTINEZ
This season: 78 games, 10 goals, 21 assists, 31 points, 40 penalty minutes, +16 rating, -5.0% CF%Rel, 21:09 time on ice
The good: Accentuating the spike in ice time that began in earnest last season, Alec Martinez saw an additional five minutes and 28 seconds of average ice time per game than he did two seasons ago. Because the Kings have lost several defensemen who played key roles on their last Stanley Cup team, Martinez has seen the ice in an array of new situations, and by and large has thrived in a much more balanced role that combines his elite skating, and hard, accurate shot with the ability to defend remarkably well off the rush and battle with the opposition's top forwards in his own end. His possession stats have dropped, which doesn't matter a great deal because the team remains the top possession team in the NHL and has other play-driving defenseman who post pristine Corsi rates. Though he only scored once in the extra session, Darryl Sutter saw him as a very useful asset in three-on-three overtime because of his skating and vision. He's also locked down a reliable and productive partnership with Jake Muzzin, a tandem that has pushed Martinez over to his off-side. In nearly 835 minutes together, the team averaged 2.3 GF/60, 1.8 GA/60 and a 55.6% Corsi-for, and Sutter did not want to disrupt their chemistry when contemplating changes on the back end late in the season. He became a "firmer" player down low, according to Associate Coach John Stevens, who has been commended for his work with the defense. "I think he's a player that's taken advantage of an opportunity," Stevens said in January. "We've asked him to move up and take on more minutes, and with his experience he came in extremely well-trained and he's worked on becoming more and more fit, more and more explosive, and it allows him to play bigger minutes against top guys, and I think it's really helped his consistency as a player, so he's really proven through the first half of the year that he's handled that extra responsibility to play against top guys all of the time and do a good job for us, so I'm just happy that he's taken advantage of the opportunity that was presented to him." Martinez posted career-highs in assists, points and shots on goal, due in part to the increased usage in all situations. With a SHTOI/GP of 2:15, he logged 40 additional seconds per game on the penalty kill than in 2014-15, a rate that marks a significant step forward from 2013-14 and seasons prior. He was also useful in penalty killing situations by ranking third on the team amongst qualifying players with a GA/60 of 5.9 while shorthanded and was on the ice for four of the team's five shorthanded goals. The strong special teams play continued with a 9.4 GF/60 mark while on the power play, a rate that ranked second on the team. Martinez ranked ninth in the NHL with 182 blocked shots, 47 more blocks than any other King. A veteran figure with a pair of Stanley Cups to his name, the Michigander is a popular figure in the team's dressing room and has established himself as a member of the team's leadership committee.
The bad: Not a ton, but his possession stats continued to fall as he saw more minutes against sturdier competition and without the benefit of the easier zone starts that signaled earlier stages in his development. Martinez's ZSO%Rel – his fraction of offensive versus defensive zone starts – was -9.3, a career-low and the lowest percentage out of any King who played more than three games. It's a departure from his earlier days in the organization, when he was regularly among the top play-drivers on the team. But, as has been repeated ad nauseam in previous player evaluations, possession metrics are qualifiers, not principal methods of player evaluation, and there are other players on the team (see: Martinez's defensive partner) who maintain the team's remarkable ability to drive play. Generally adept at avoiding discipline, Martinez was assessed a career-high 40 penalty minutes and posted a minus-seven penalty differential, which isn't particularly bad for a defenseman (though it did tie his career-low). Not that it was his fault, but he suffered a groin injury that kept him out of all but 11:43 of the team's first round defeat to the San Jose Sharks.
Going forward: In the eyes of upper management, Martinez's continued development was among the most positive individual personnel trends of the 2015-16 season. Solidifying his use in all situations, he became, in the eyes of many in team management, a clear-cut second-pairing defenseman. He's also versatile in his handedness and in his ability, which affords the team options in their attempts to reinforce the blue line this summer. Similar to Jake Muzzin, who also carries a contract with a $4M average annual value, Los Angeles currently receives good returns for a defenseman who is in his prime and will turn 29 years old later this summer. Expect a similar year across the board – with the potential for his possession rates to improve with more comfort and regularity against the tougher competition he faces – as he again averages over 20 minutes per game in 2016-17. He'll be coming off off-season shoulder surgery, which could affect his preparation for the training camp, but isn't expected to keep him off the ice come September.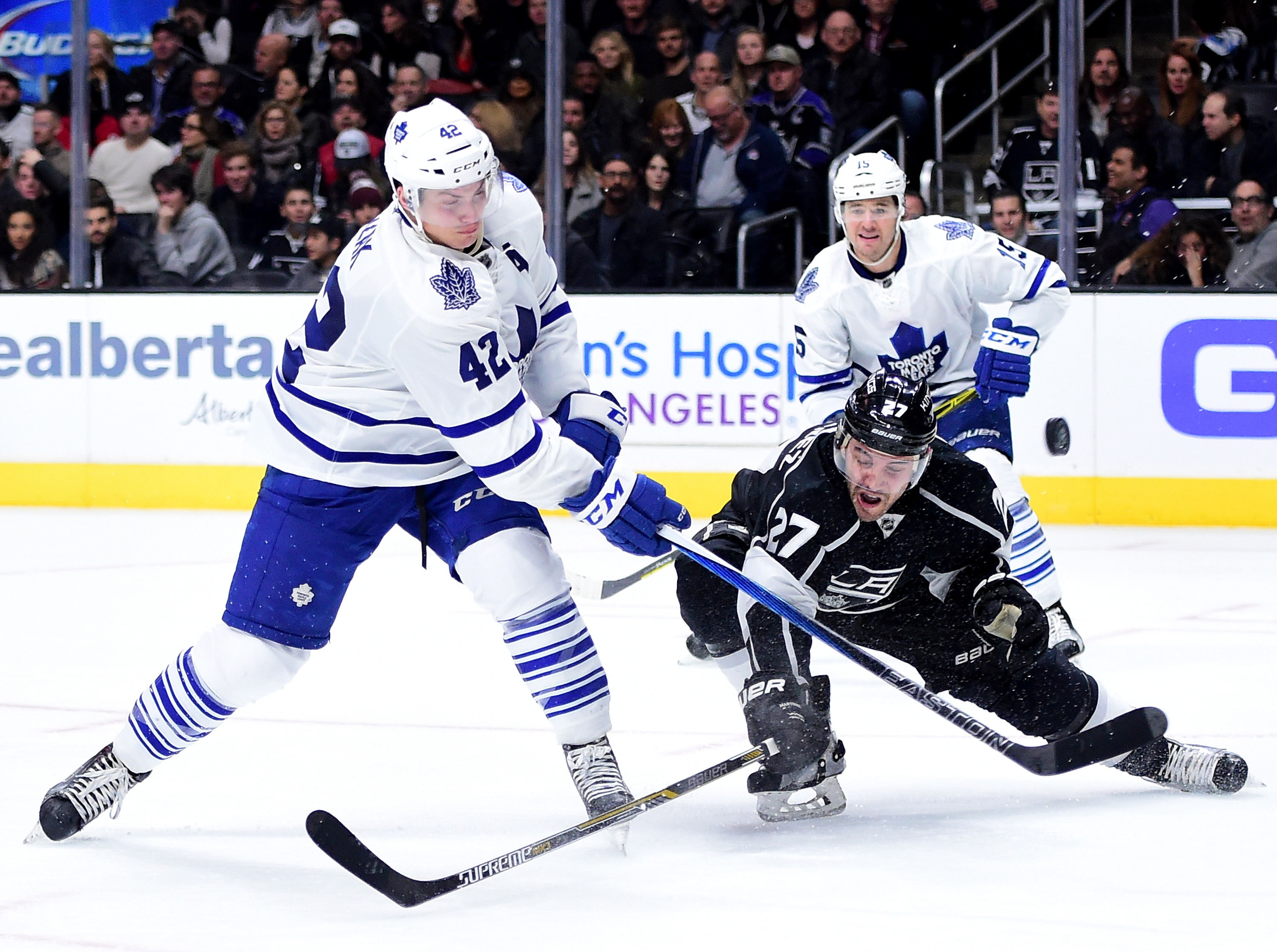 Martinez evaluations: 2015 | 2014 | 2013 | 2012 | 2011 | 2010
Player evaluations: ANDREOFF | BROWN | CARTER | CLIFFORD | DOUGHTY | ENROTH | KING | KOPITAR | LECAVALIER | LEWIS | LUCIC | MARTINEZ | McNABB | MUZZIN | PEARSON | QUICK | SCHENN | SHORE | TOFFOLI | THE OTHERS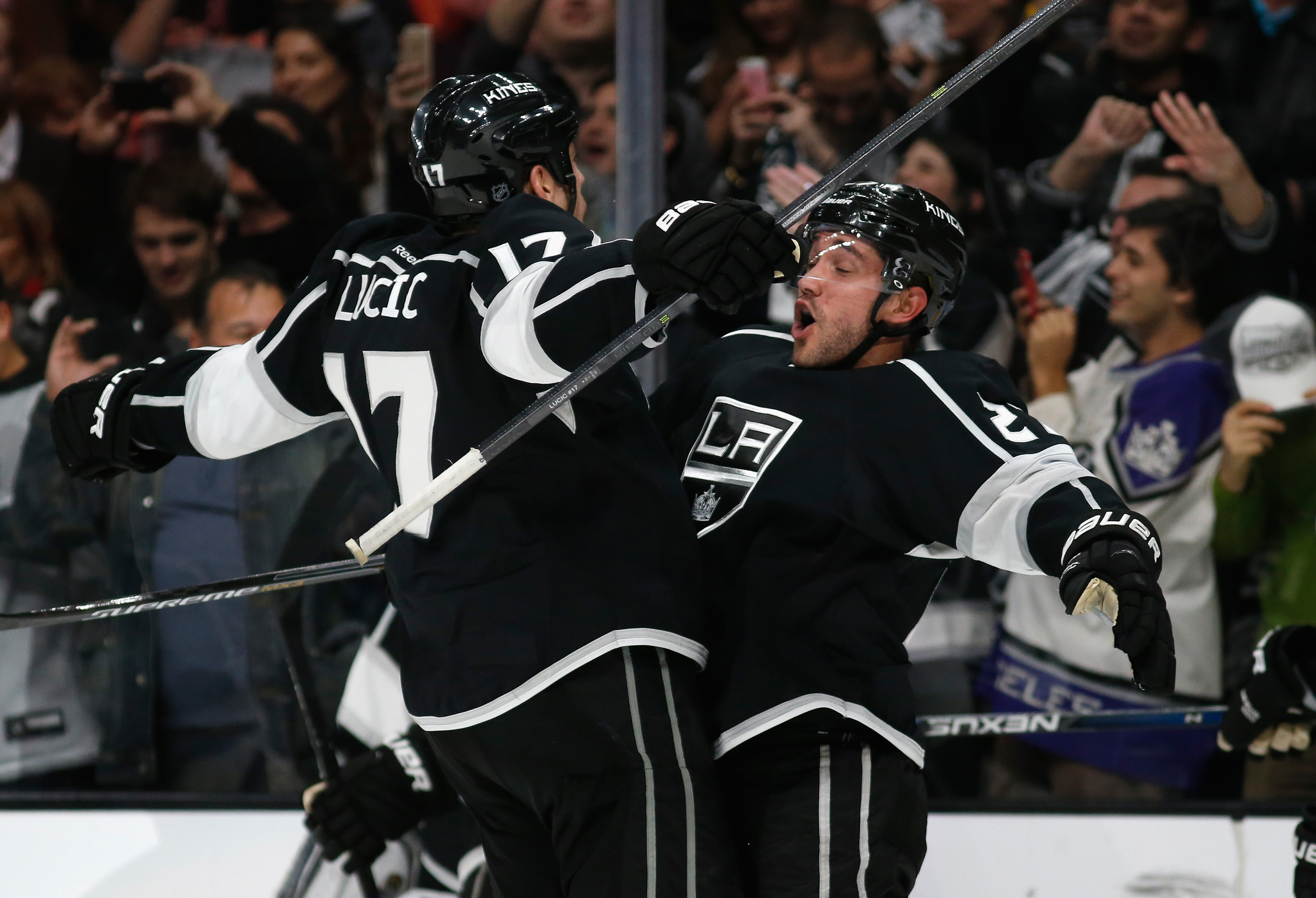 Advanced stats via War-on-Ice, Stats.HockeyAnalysis.com