In building up a digitized archive of photos, videos and assorted memorabilia, the Kings have partnered with Heritage Werks in advance of the 50th anniversary season to be able to disseminate images and captured moments from the club's history. That database is still new – most of it is populated by photos from the late 1980's and early 1990's – but it is growing, and it depicts interesting intersections of performance, coaching, marketing, community and celebrity. It is a very interesting archive, and I know the Kings are excited to be able to share many of this media with longtime supporters.
LAKI began poking around in the archive earlier today and can share interesting, perhaps overlooked moments from the franchise's first 49 years, beginning with the second game in club history, a 5-3 win over goalie Garry Bauman and the Minnesota North Stars on October 15, 1967 at Long Beach Arena. This was also the third game in the history of the North Stars / Stars franchise; Minnesota opened the season 0-2-2 with a four-game road trip that took them to St. Louis, Oakland, Los Angeles and Pittsburgh and ultimately eliminated Los Angeles in a seven-game, first round series in the spring of 1968.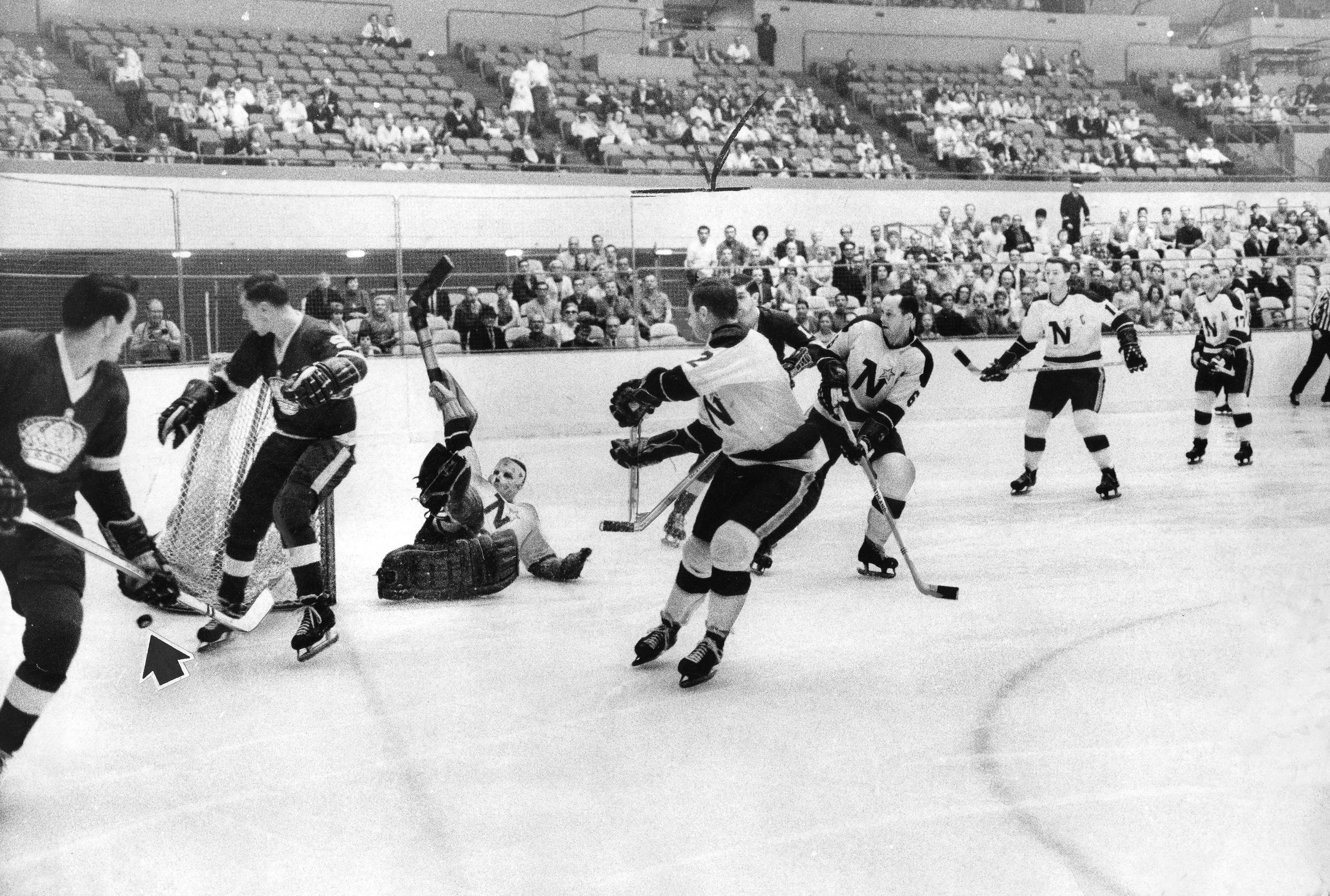 -Milton Martinez / Los Angeles Public Library / Los Angeles Herald-Examiner
Bruce McNall looks on at Wayne Gretzky's introductory press conference…
…and, some 14 months later, Gretzky shares a moment with Gordie Howe after breaking his all-time points record.
Around the same time, future Foster Hewitt Memorial Award winners Nick Nickson and Bob Miller posed for a photograph:

-Art Foxall / Bernstein and Associates
Jim Paek was traded to the Kings alongside Marty McSorley and met with members of the Korean media before making his Los Angeles debut:

-Art Foxell / Bernstein and Associates
Tony Granato entertains fans at Tip-A-King: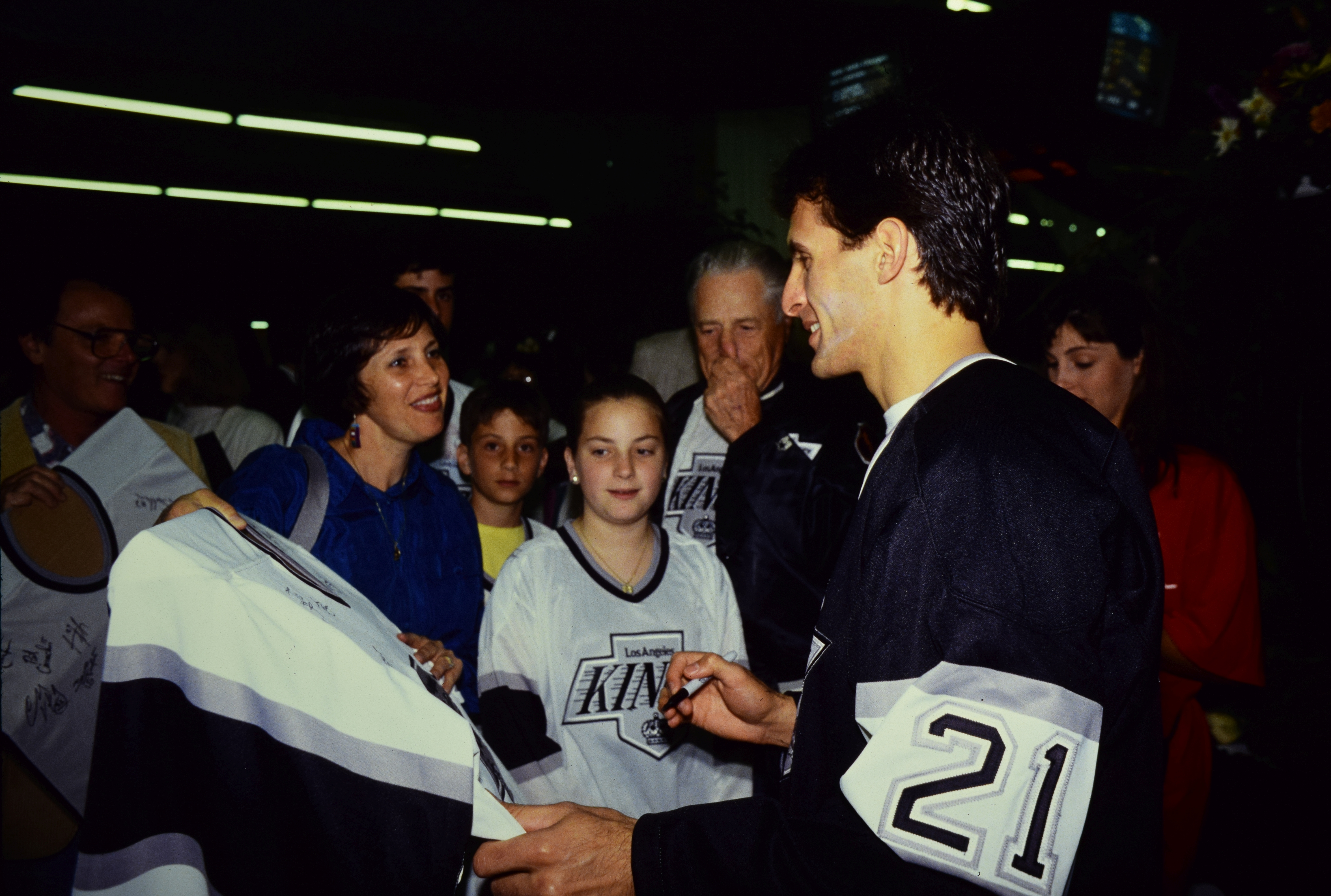 -Art Foxall / Bernstein and Associates
More, from the LA Kings: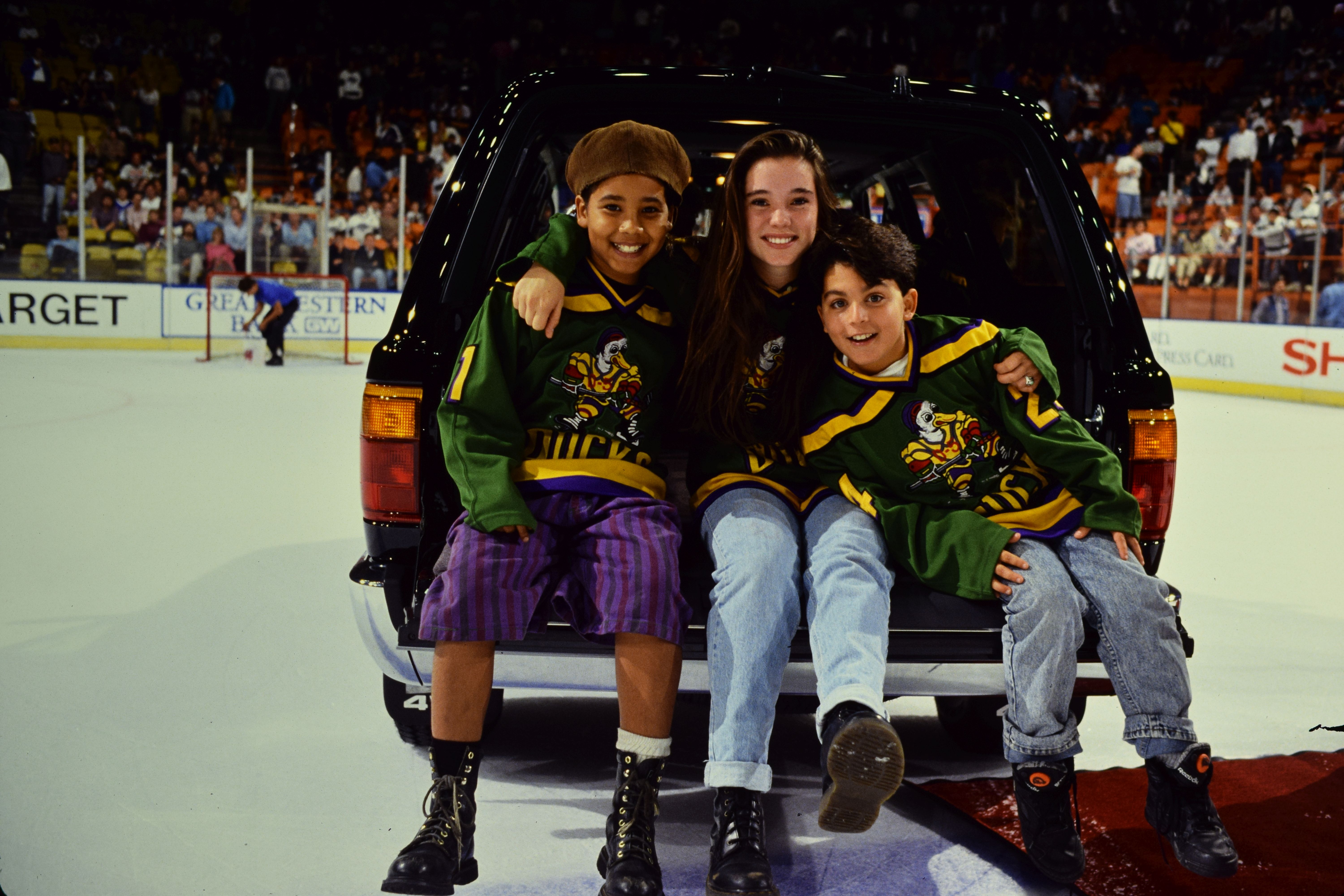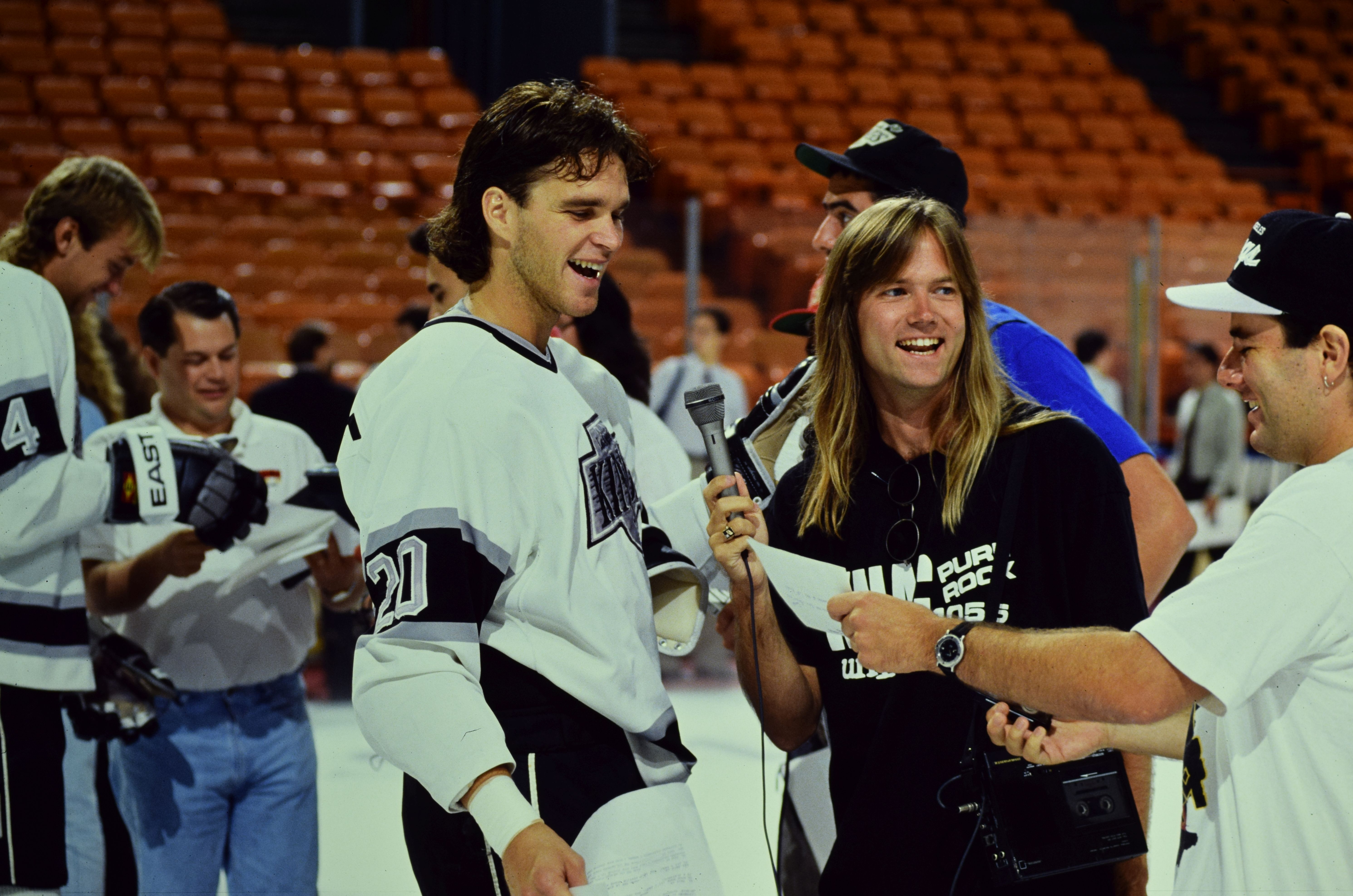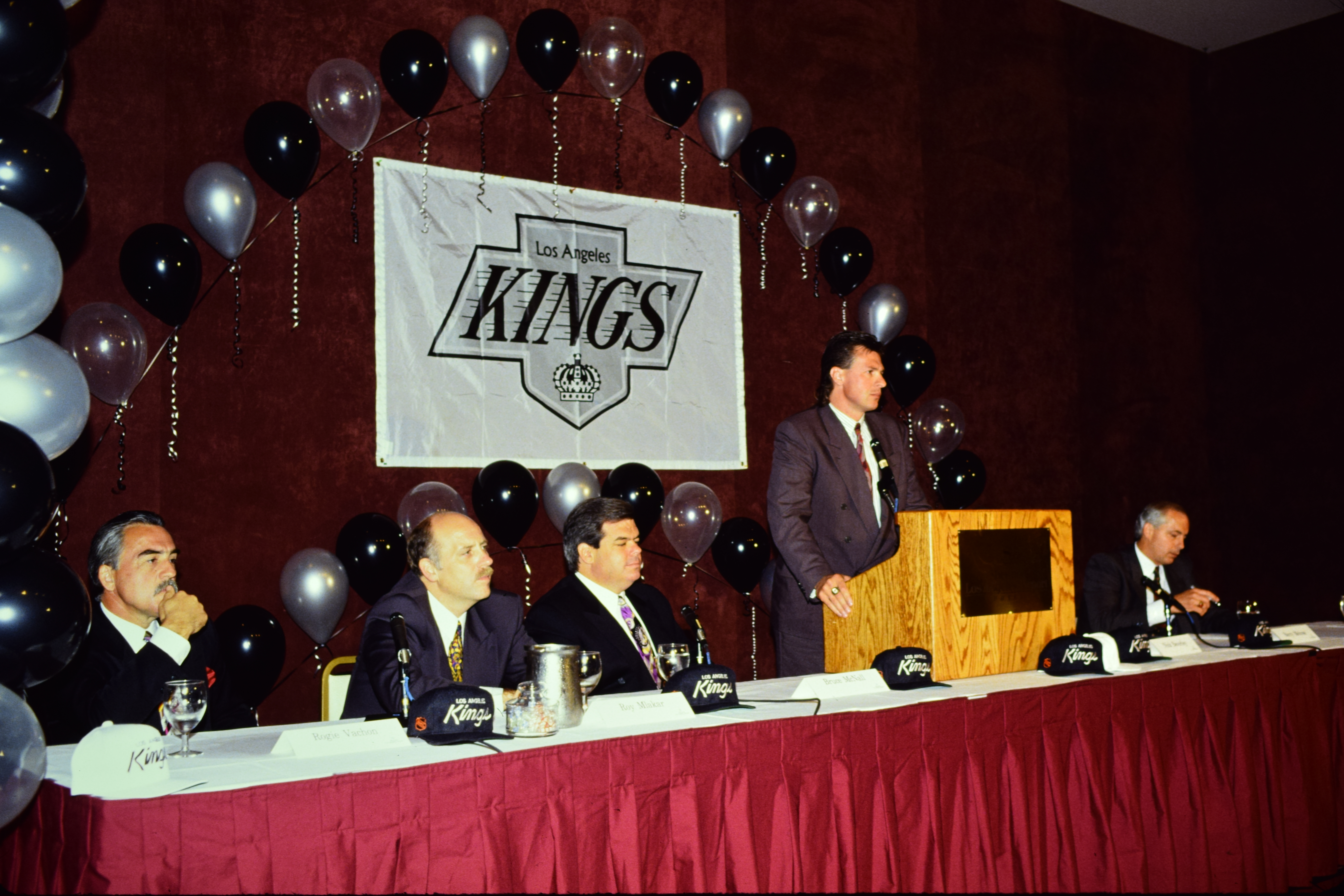 Related: A New Kingdom