In a game in which there wasn't much difference between the two teams territorially, the Los Angeles Kings banked on their Holy Trinity of Anze Kopitar, Drew Doughty and Jonathan Quick – as well as key supporting players – in a tense, tightly checked and physical Game 3 that proved that like Jon Snow, the Kings are very much alive. Game 4 will be played Wednesday at the SAP Center, Game 5 Friday at Staples.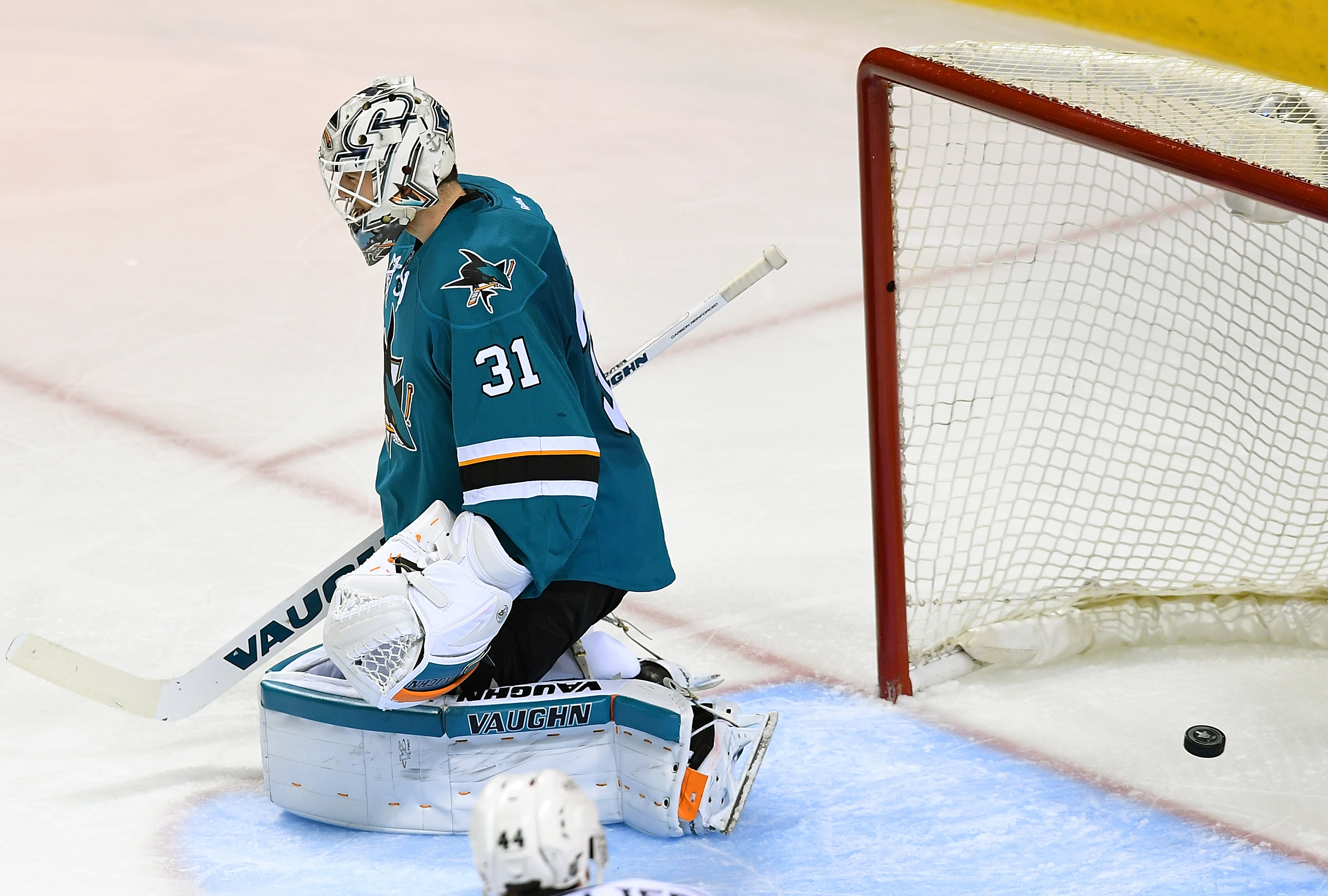 The game began ominously as the Sharks scored on their very first shot for the second straight game, and only four days after they had opened the series by scoring on their second shot. It was a completely avoidable play that reflected poor puck management as Brayden McNabb issued a pass into the skates of Milan Lucic, who wasn't able to handle it in time to avoid the onslaught of San Jose forecheckers. Several seconds later, Joe Thornton was skating unimpeded from behind the net into the middle of the slot, and he took advantage of the welcome mat laid out for him by catching Jonathan Quick sliding against the grain and Tomas Hertl jostling with McNabb for space in front of the net by sending a hard, low, well-placed shot that beat the Kings goaltender inside the near post and may have been deflected. Quick would go on to stop the next 29 shots he faced, raising his save percentage at the SAP Center in the playoffs to .938, and the Los Angeles defense strung together an exceptional performance the rest of the way, as McNabb (10:30 TOI) and Jamie McBain (5:42) weren't rotated as heavily as Drew Doughty (35:01), Jake Muzzin (29:18), Rob Scuderi (24:04) and Luke Schenn (23:04). Though it was probably a good thing that the game ended as quickly as it did in the overtime session, reducing the need to widen the usage of players like McNabb and McBain, Monday's game represented a significant step forward for Muzzin and Schenn, who had struggled in puck management earlier in the series. The Kings don't have all their horses with Alec Martinez unavailable, but there has been clear improvement between Games 1 and 2 and Games 2 and 3 in the minutes allotted to Players Who Aren't Drew Doughty. Giveaways and takeaways are lousy, practically arbitrary statistics subject to the whims of home teams' official scorers, but Schenn, Scuderi and Muzzin were all credited with zero giveaways in Game 3, and Scuderi, other than a wonky puck here or there, has quietly been very good through the first three games.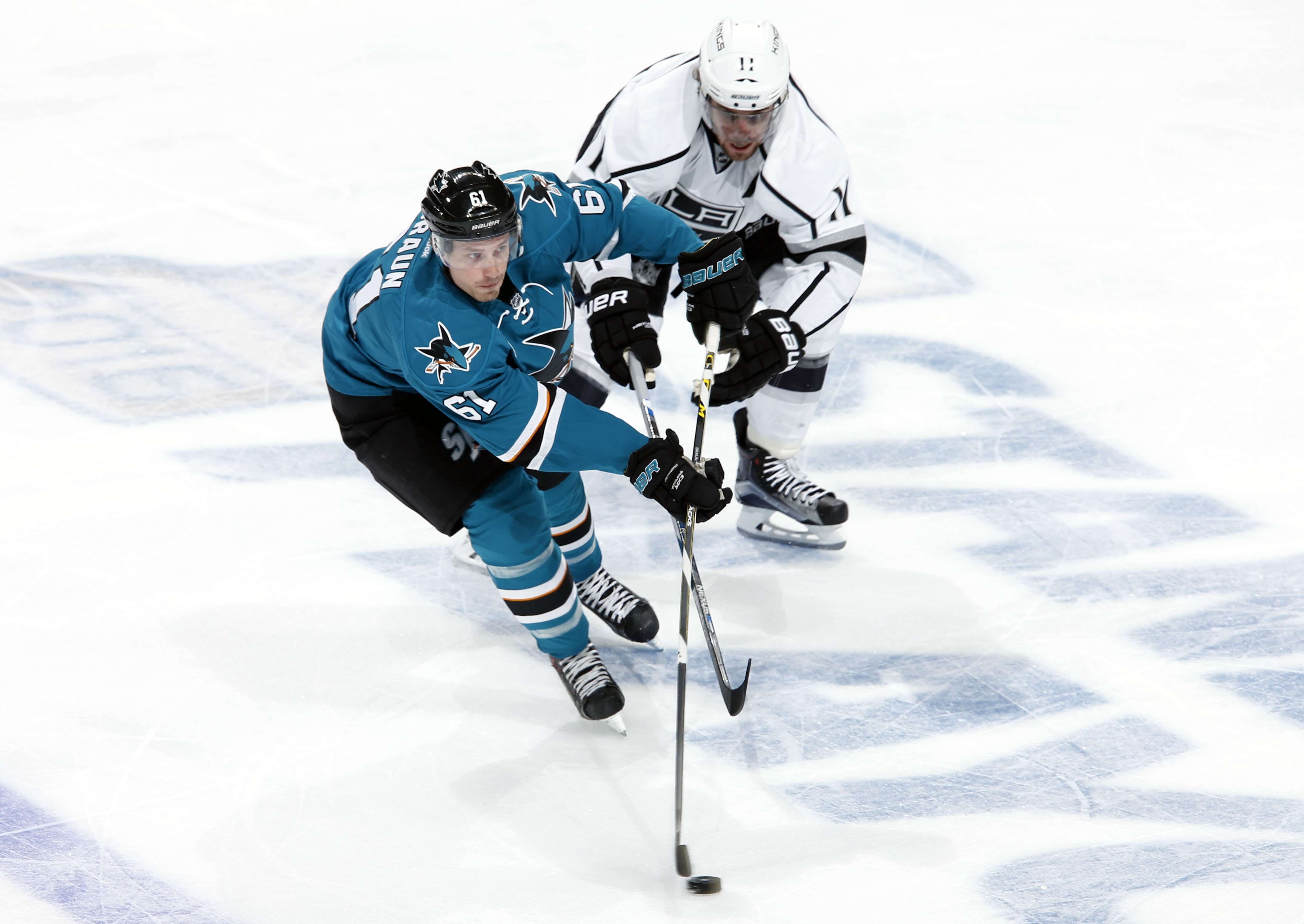 Anze Kopitar was the best player on the ice in the first period and used his play to issue a bolded, underlined, italicized statement that he was going to be a factor in this series after accounting for one assist and one shot on goal in Games 1 and 2. What did you do yesterday? In six minutes and 14 seconds of first period ice time, he scored once, took four shots on goal, issued four hits and went a perfect six-for-six at the faceoff dot. It's a folly to think that he wasn't motivated by his committed if nondescript performances earlier in the series. He was also a part of a crucial penalty kill in the second half of the third period – and was without his stick for roughly half of the penalty's duration – that featured the following sequence, according to the play by play log: Burns miss, Pavelski miss, Burns block (by Brown), Pavelski miss, Burns block (by Muzzin), Burns block (by Carter), Couture miss, Pavelski block (by Doughty), Burns miss, Couture block (by Muzzin). The real winners here were those who held stock in Santa Clara Ice Bag Industries, Inc.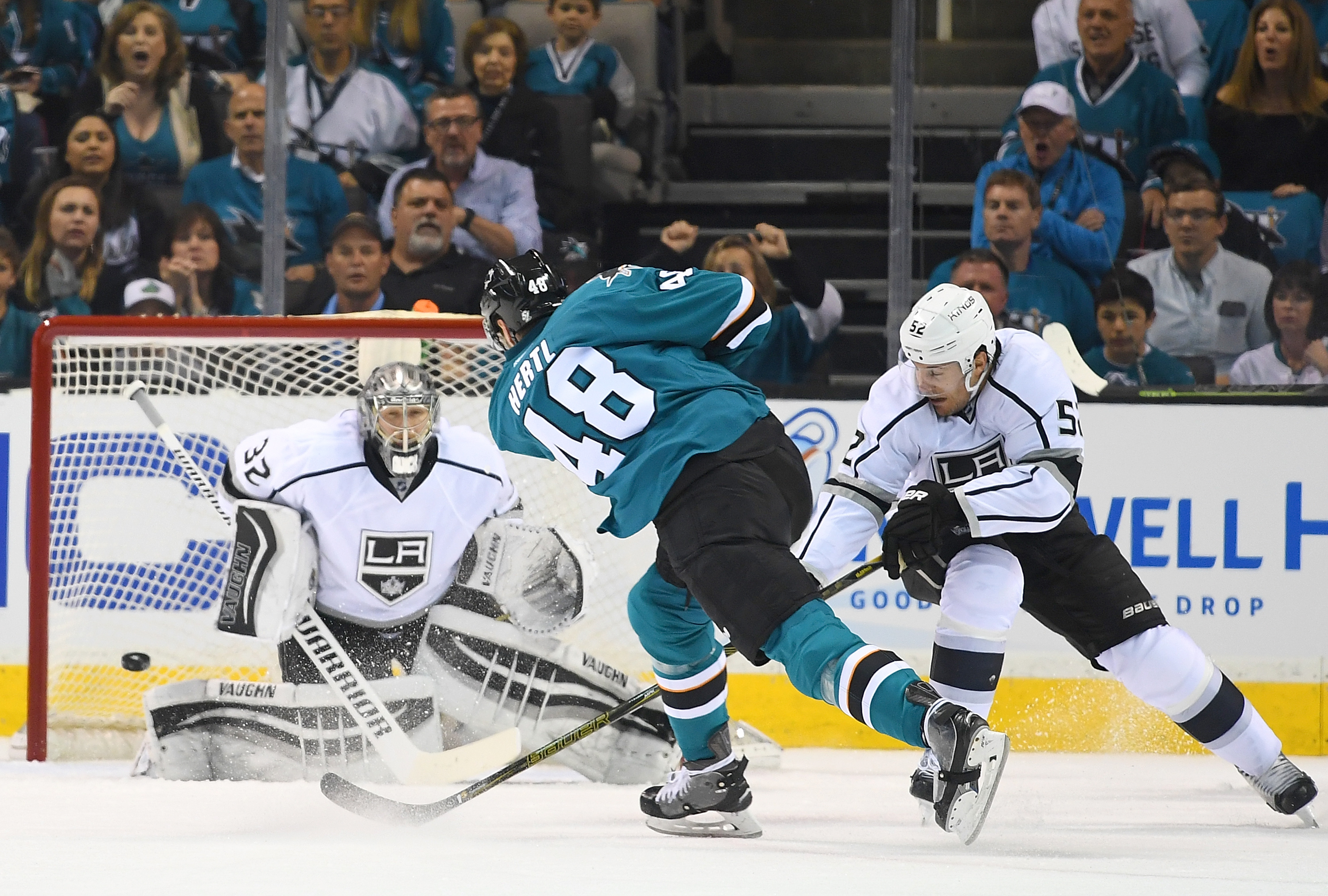 Though San Jose narrowly won the five-on-five possession battle, the discrepancy of physicality favored Los Angeles. The Kings out-hit the Sharks, 60-39, and in the eight seconds before Pearson beat his former roommate between the legs for the game-winner, the game log read Brown hit, Brown hit, Pearson hit, Brown hit. It was an excellent forecheck in both the attacking and neutral zone as Pearson nailed Logan Couture, who turned up ice right as Brown lowered the shoulder and issued an impactful open ice hit on Joonas Donskoi, freeing the puck loose for his teammate. Perhaps the hit on Couture caused the San Jose sniper to think for a moment; it's probably not related, but I still think back to something Dwight King told me last week. "Obviously when you hit a guy so many times eventually he stops wanting to go get the puck." It's part of the reason why King has been effective thus far in this series. He hasn't scored, he wasn't a factor in any goals on Monday, but his puck protection and ability to maintain possession along the boards for extra moments before his teammates join him on the attack has been an asset for a team looking to grasp whatever zone time it can in such a tightly contested series. He's quietly been very effective, and though he's usually not going to run anyone through the boards, there are ways to be "tough" and wear down opponents without issuing debilitating checks. There were several huge checks in Game 3, though, and one significant hit came from Brown's familiar frame. Much like the Frenzy on Figueroa (but not quite to the same extent as that hallmark L.A. win), which predated Monday's game by exactly 15 years, the Kings found some late-game magic through Pearson's quick release.