It's the final regular season edition of Bus Texts with Stothers, as we catch up with Reign head coach Mike Stothers from the road to get his assessment of the game. Here's what he had to say after Saturday's loss in San Diego.
Gulls 3, Reign 2
San Diego came back on the Reign, scoring two goals (Corey Tropp and Brian McGrattan) in the final five minutes to take the victory. In a game where Stothers opted to rest many of his top players, it was rookie Matt Schmalz who recorded his first pro points with a goal and an assist. Joel Lowry also added a 1 goal, 1 assist performance and with workhorse Peter Budaj given a rest, Michael Houser made an impressive 40 saves in goal. The game got wild and rough in the third period as 110 PIM were dished out between the sides (122 total in the game). The Reign still do not know their playoff opponent after San Jose lost in Stockton on Saturday. San Jose hosts Stockton on Sunday and needs one point to clinch a berth and the chance to face the Reign next week. If San Jose fails to earn a point, Ontario will instead meet Charlotte.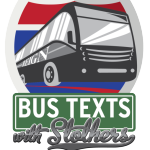 BUS TEXTS WITH STOTHERS
ORI: Any of the younger guys impress you tonight? Surely good to see Schmalz get his first pro goal.
Stothers: I was happy with the effort that all of our guys put forth tonight. Houser had a very good game and all the guys were happy for him. Schmalz had a goal and an assist and was a dust up away from a Gordie Howe hat trick. More importantly he finished the night plus-two so he has chiseled that minus-56 to a respectable minus-54. [Note: Schmalz came to the Reign from OHL-Sudbury where he finished a minus-56 this season.]
ORI: Only 54 to go. … The regular season is finally over and the fun starts soon but if you had to summarize the season into a few words what would you say?
Stothers: Proud of our players, and their tremendous commitment, and work ethic. They are a special group that started as a roster, but quickly grew into a team. Because of the players, and a tireless support staff, coming to the rink everyday has been a pleasure
ORI: Will you be watching San Jose/Stockton tomorrow?
Stothers: I am sure I will be keeping an eye on it. As a coaching staff we have been busy preparing for whomever the first round will be. Knowing full well that the decision might not be decided until the final day of the season, we have been preparing for multiple options. Tomorrow will be no different.