Well, the Kings certainly don't make it easy on themselves. Not that one shootout goal has a real impact on the postseason outlook, but narratively, Saturday night's season-ending loss underscores the silent if understood development that while the team did ultimately post an outstanding regular season as an 82-game body of work, there were missed chances as the team was not consistently playing its best hockey after becoming the second team in the NHL to clinch a playoff spot. The 2015-16 regular season Kings, as good as they were, also continued last year's trend of not being able to lock down leads as well as previous teams.
Season /// L+OTL+SOL when leading after one /// L+OTL+SOL when leading after two
2011-12 /// 5 /// 6
2012-13 /// 1 /// 3 (48-game season)
2013-14 /// 7 /// 3
2014-15 /// 8 /// 8
2015-16 /// 7 /// 6
From 2011-14, the Kings lost 6.1% of games they led after one and 5.7% of games they led after two.
From 2014-16, the Kings lost 9.1% of games they led after one and 8.5% of games they led after two.
That's partly the influence of having lost what was basically a second defensive pair from 2013-14 because of Willie Mitchell's departure and Slava Voynov's horrible, self-induced situation, combined with the inability to greatly improve the defense due to salary cap tightness and limited assets to offer via trade. Several veterans who played key roles in 2012 and 2014 also saw their roles reduced, signed elsewhere, or some loose combination of both opened the door to less experienced personnel and affected those numbers as well.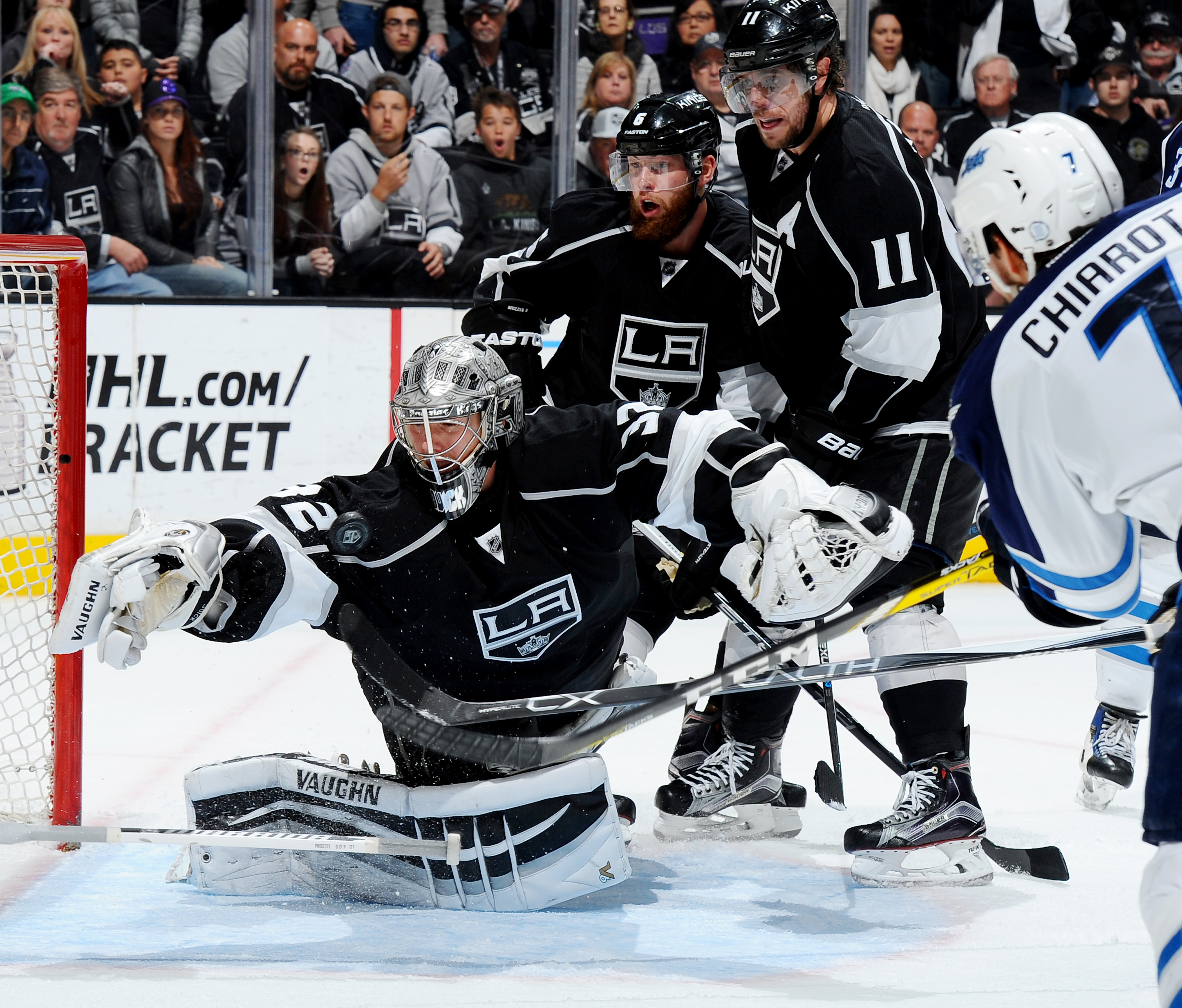 And this shouldn't be a doom-and-gloom column. The season starts anew next week. In 2012, the Kings lost their final game of the regular season after having entered the third period with a two-goal lead. They lost in overtime in San Jose and after gaining two excruciating loser points in the final two games ultimately opened the playoffs against the President's Trophy winners before embarking on a 16-4 run. Despite the uncomfortable variables heading into that playoff series against the Canucks, it did not show throughout any of the five games in that series. The benefit of the doubt should be afforded to a team that has won 10 of 11 playoff series under Darryl Sutter, and the clear possession advantage with which Los Angeles operated over 29 other teams will continue to work in their favor in the spring. Keep in mind as well that Chicago won a Stanley Cup last season by virtue of a top-heavy defensive group that saw the vast majority of the minutes on the back end absorbed by Duncan Keith, Brent Seabrook, Nicklas Hjalmarsson and Johnny Oduya, so there are ways, especially with the last line change, to navigate around defensive match-ups that as of right now might not seem as particularly appealing.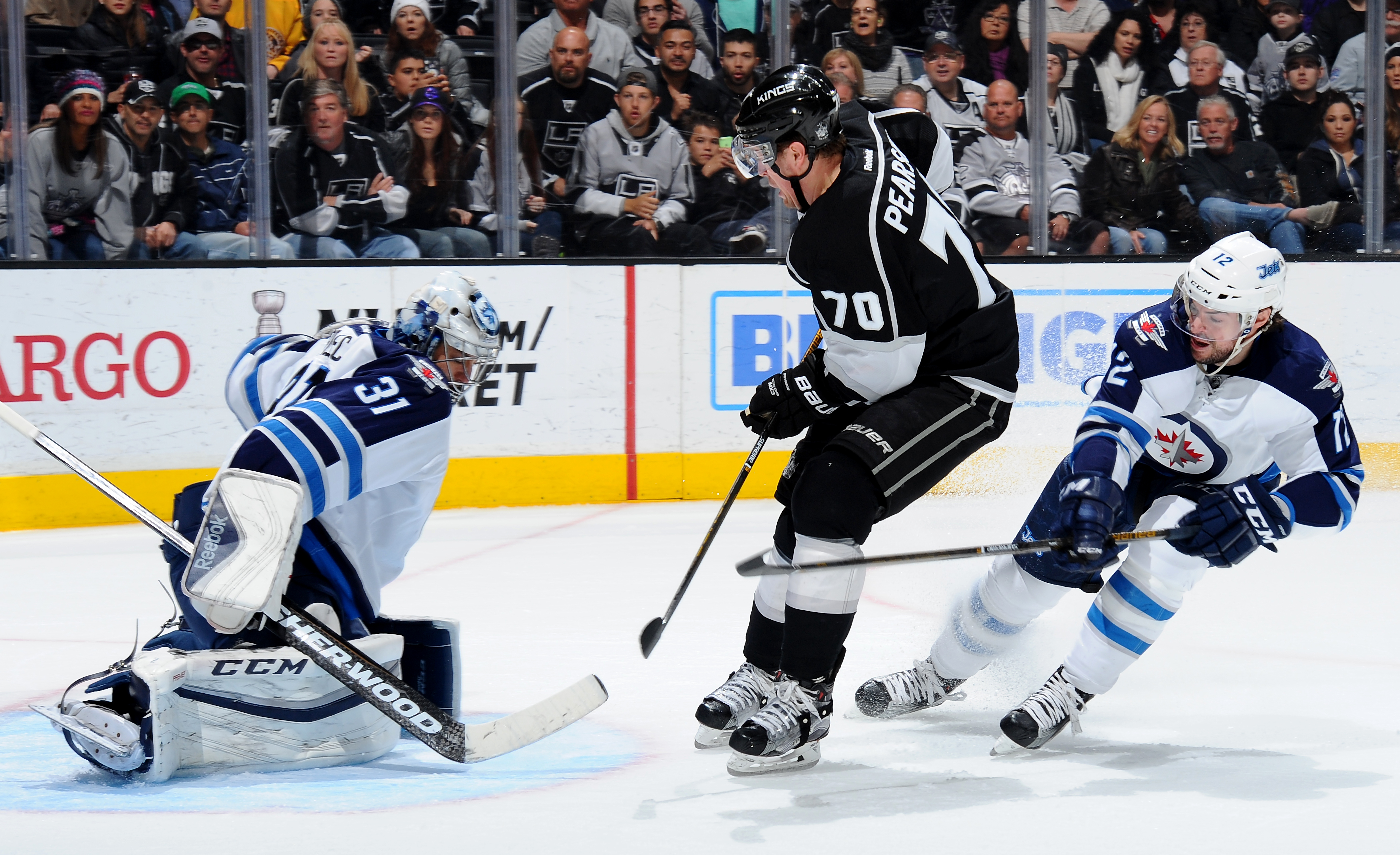 Credit the Jets, too, for continuing their strong play in five-on-five; even strength hockey hasn't been an issue at all in Winnipeg this season. Taking penalties has been, but the Jets didn't make one trip to the penalty box, and the inability for the Kings to score an additional goal was influenced by their absence of power play time. Winnipeg's big guns of Nikolaj Ehlers, Mark Scheifele and Blake Wheeler, plus the defensive pairing of Mark Stuart and Jacob Trouba stood out on a night in which the visitors' best players had more in the gas tank than the Kings' best players. If we're going off of playoff history, and Los Angeles' big guns stepping up in key times, as has happened so consistently during their recent springs, there shouldn't be major concern. The team still has the best defenseman in the playoffs, one of the top two or three centers in the playoffs, and a Conn Smythe-winning goaltender who plays his best hockey in April, May and June, and practically willed a 2012-13 team that had several flaws to the conference finals. Take a deep breath today, Kings fans, and welcome back to the Stanley Cup Playoffs.