Good afternoon from the taxiways at LAX. The Kings held an optional skate in which Marian Gaborik emerged from the dressing room shortly before 10:30, skated on his own for a good 20 or 25 minutes, and was followed by an optional practice in which both goaltenders and a good collection of forwards and defensemen skated. There were no rushes; for a better sense on how the team aligns in Vancouver on Monday night, we'll have to wait for Monday's morning skate.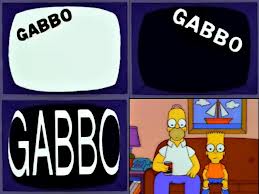 But: Gabby. The skilled forward, out since he sustained a Grade 3 knee sprain on a collision with New York Rangers forward Dominic Moore during an overtime win at Madison Square Garden on February 12, continued his recent on-ice regimen by skating on his own prior to today's practice. Generally there are no "Surprise! Dwight King is back!" moments, and in a player's attempt to return from an extended injury, there is usually the drawn out process that includes riding a stationary bike/working out, skating alone, skating with a few teammates after a practice, joining practice in a limited capacity, taking line rushes and joining practice in an accelerated pace, and being cleared to return for game action. For Kris Versteeg, that process even included an evening in which he took part in warm-ups but did not play. As of this morning, Gaborik is still in the "skating alone" portion of his attempt to return from injury, so any hypothetical return to game action is not imminent. His pace was not at an elevated level; he took loops, stickhandled pucks and shot them into open nets. The next update would be when he is ready to again hit that next level in his recovery.
That's it for the noteworthy parts of today's practice. The team is literally about to lift off, so expect one more report from the skies between LAX and YVR.
UPDATE: I forgot to mention that I spoke with Brayden McNabb today to work on a story on players who do not yet have playoff experience – Darryl Sutter also shared some interesting words on the subject – and he told me that the cut near his right eye sustained on Radek Faksa's high stick necessitated "three or four" stitches. It was a scary moment in last night's game, but McNabb appears to be equipped to play Monday night against the Canucks.