Several abbreviated thoughts from Thursday's 4-1 loss to the Winnipeg Jets:
-There's never any one reason why a team wins or loses any game, but Darryl Sutter pretty much nailed it when he cited a vital factor after the game, and it was something discussed during last night's post-game show. The most significant reason the Kings lost last night was because they failed to score a second goal. Of course, there were other mitigating circumstances behind failing to get that goal, but if, say, Alec Martinez's shot when Los Angeles led 1-0 found the inside instead of the outside of the post, then all of a sudden Winnipeg's shoulders slump and their game spreads out a little bit. Instead, as they've done all season, the Jets ultimately found their game in five-on-five play, where they've actually been pretty good; goaltending and special teams have been the clear downfalls in a disappointing season in Winnipeg.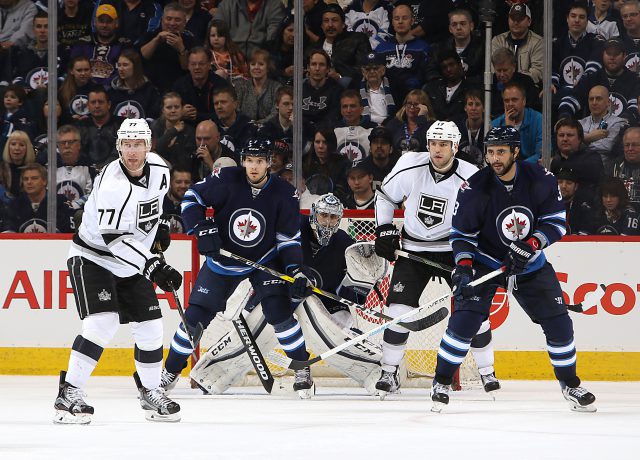 -Really, it doesn't matter a ton. There wasn't anything that I watched in that game that gave any hints of concern towards the team's postseason direction. In a broader sense, the 4-0-0 performance against the Blackhawks, Stars, Rangers and Bruins did seem a bit off compared to the 0-3-0 performance against the Predators, Wild and Jets, but there's still something natural about a dip in performance when a focus transfers from such an acute determination to make the playoffs towards the more nebulous and less tangible thrust of jockeying for playoff position and trying to capture a divisional title. The team pretty much doubled the final two opponents on the trip in shot attempts, and if that puck possession excellence were to transfer into the postseason, they'll be fine. Jonathan Quick wasn't sharp on the trip, but he's the best big-game goaltender in the NHL. There's no real concern there.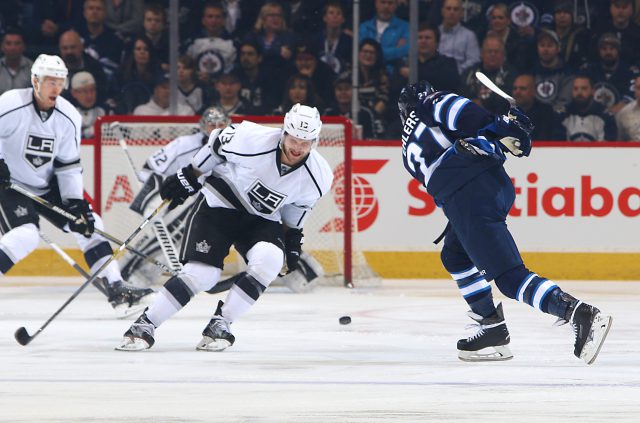 -Darryl Sutter clarified the way he assigns minutes at this point of the season – it'll be up in a few minutes and will be an interesting read that should answer a bunch of questions that I've seen on Twitter and in the comments section – and stated that he still wants to give many of the top players the regular minutes they're accustomed to in an effort to keep their games sharp. With that said, last night's game represented as communal of a distribution of minutes as you'll see in a season. Anze Kopitar still got his 20 minutes, but the discrepancy ranged between Kyle Clifford's 11:04 and Drew Doughty's 23:49. Doughty's minutes were four minutes and 22 seconds below the average he entered the game with, so if you're looking for one of the benefits of clinching a playoff spot so early, it's that the team's top defenseman and one of the most ridden horses in the league will receive a little bit of a breather before the real heavy lifting starts.