After every Reign road game I'll try to catch up with head coach Mike Stothers to get some texts on his assessment of the game on the bus ride back to Ontario. Here's what he had to say after Tuesday's rebound win in Bakersfield.
Reign 5, Condors 2
After failing to score first in their last three games, the Reign scored three first period goals en route to a rebound win after a 4-1 home defeat to San Diego last Saturday. Joel Lowry, Jonny Brodzinski and Ryan Horvat all scored in the first 12 minutes of the game and the Reign never looked back. Michael Mersch followed his minus-4 performance on Saturday with two assists, including taking a hard hit from Tyler Pitlick to set up an empty-net goal by Sean Backman. The game was the Reign's first without Nic Dowd, who was called up to the Kings earlier in the day and made his NHL debut against the Wild. The team was also without an injured Jordan Samuels-Thomas and with both forwards missing the forward lines were adjusted quite a bit.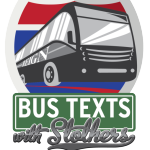 BUS TEXTS WITH STOTHERS
ORI: A much better start tonight. How much was that emphasized going in and how pleased were you with that considering the many changes up front?
Stothers: A better start was great, and needed, because we spent the better part of the second half of the game in our end. We were playing safe, and defending the lead, instead of continuing to play to win. Big difference and reminds me of the comment Craig Ramsay made while Tampa was trying to win the Stanley Cup. "Safe is Death," play to win, not to lose.
ORI: How's Mersch doing after taking that big hit late in the game?
Stothers: Big Mike took a thunderous hit to make the play to Backs. He knew he was going to get rocked, but also knew the game, and his teammates' victory hinged on him making the play. Minus-four last game and how does he respond? Plus-two tonight with two assists and four shots. The ultimate team guy and the ultimate warrior.
ORI: So I take it he's OK then? Definitely a good response from him tonight. Besides Mike, did anyone impress you tonight, especially considering all the line shuffling you had to do before the game started?
Stothers: Gravel looked more like himself and was plus-three. His partner Big Derm was plus-four, so that pairing put last game in the rear view mirror. Mersch – Sutter – Brodz looked comfortable as a line. Two hard workers with a young kid that is a pure sniper. Budaj once again made the save or stopped the play when we needed it. Nothing new there.
Below is the video of the hit on Mersch, courtesy of Sheng Peng:
That's taking a hit to make a play…Pitlick creams Mersch, but Backman gets easy ENG @ontarioreign 5 @Condors 2 pic.twitter.com/bXJjxGQXn4

— Sheng Peng (@Sheng_Peng) March 23, 2016