Good morning, Insiders, good morning, Dallas, and good morning, second night of a back-to-back.
So, it was a warm, 1:00 a.m. descent from the aircraft stairs at Love field, and by the time we arrived at the team hotel, it was- MOTHER OF PEARL.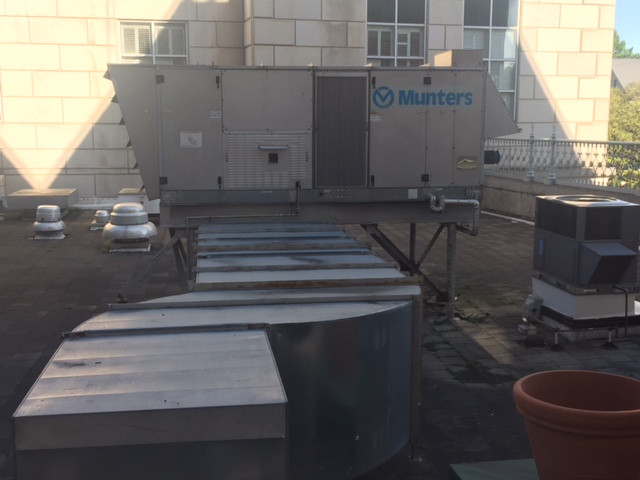 I HAVE FOUND IT. THE ONE MUNTERS THAT RULES THEM ALL.
This is the Brain Bug Munters. Through its connection with the Glendale, Arizona Gas Absorption Network, it has the power to set comfortable temperatures in hotel rooms across this great land of ours. There is nothing this fine steel behemoth does not know or can not do. Following the Dow-Electrolux Reckoning, it will be the only structure visible for hundreds of miles. And to think, a simple blogger has the fortune on this trip to gaze out at its permanence and virtue!
We give thanks to this fine Munters, which allows for the playing of indoor hockey in Dallas and its comfortable coverage on a day in which the temperature will rise above 80 degrees. There will be more to come tonight from American Airlines Center, but instead of a morning skate, I have been told that the team will hold meetings at the hotel and commute the short distance to the rink for the game, as is regular on the second night of a back-to-back set.
Enjoy your Tuesday, Insiders. Waking up with the Kings will follow.